For several years now, Villa Lena has been inviting an eclectic mix of multi-disciplinary artists over to its beautiful Tuscan house, woodland, olive groves and vineyards to experience la bella vita. One of this year's artists was Londoner Richard Lockett, who was spellbound by life on the estate, where everyone can indulge in their own work, as well as crafts, photography, film screenings, impromptu concerts, outdoor parties and organic food and wine.
Villa Lena is the brainchild of contemporary art consultant Lena Evstafieva and her musician husband Jérôme Hadey, who work with Le Baron and La Mano founder Lionel Bensemoun to create a retreat to beat all others. This year they brought Brooklyn chef Alexis Delaney in to work with ingredients from the organic vegetable garden adjacent to the 19th Century villa and local foraging. We caught up with Richard Lockett to find out how his stay there affected him and his art.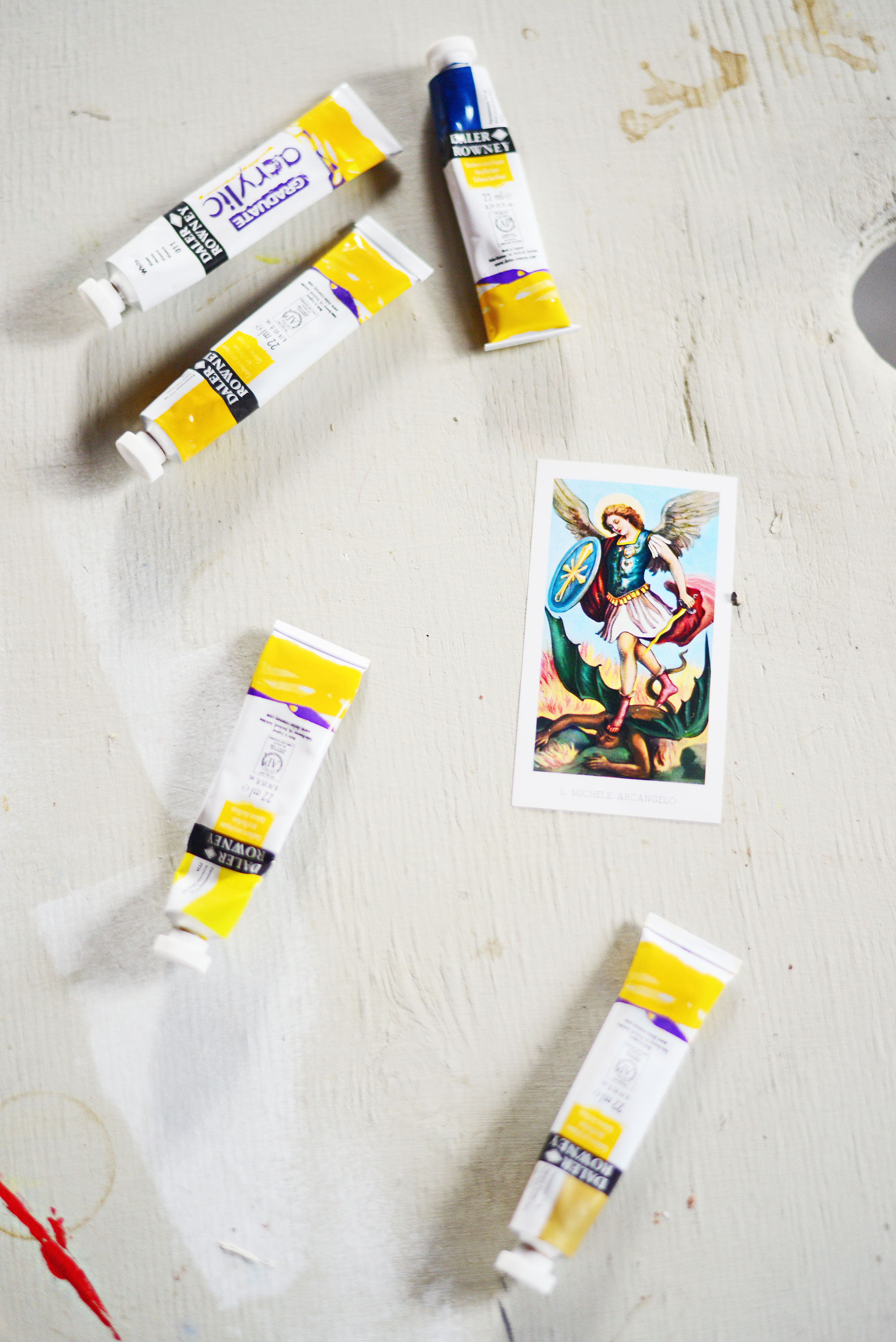 How did get selected at Villa Lena?
I was put forward for a residency by the journalist Charlie Porter who's on the Villa Lena advisory board. It looked so beautiful and inspiring that I was over the moon.
What was your experience like there?
I was overwhelmed by how beautiful the surroundings were. There was a lot of freedom at Villa Lena to do as you please with your creativity and time. There were bookmaking, mask-making and floral design workshops. I introduced and screened two movies whilst I was there. Woody Allen's Interiors proved very popular. We shared car trips, squeezing in with my new friends to take a trip to the market in Lucca or to see the beautiful marble at Carrara.
Did your residency lend anything new to your practice?
I went to the residency wanting to spend more time painting and I'm pleased with the results.  It was great to have lots of uninterrupted time during the day to work. I experimented with writing and sound pieces.
What did you think of the immediate environment, the wider area and the light there?
The environs are very beautiful and very inspiring. The sounds of nature, bird calls, insects humming and the wind moving the flowers and grasses were incredible. I started using more colour in my work and making watercolours.  I really enjoyed the workshops with floral designer and artist Sophia Moreno-Bunge because we went out and cut beautiful flowers in the immediate environment.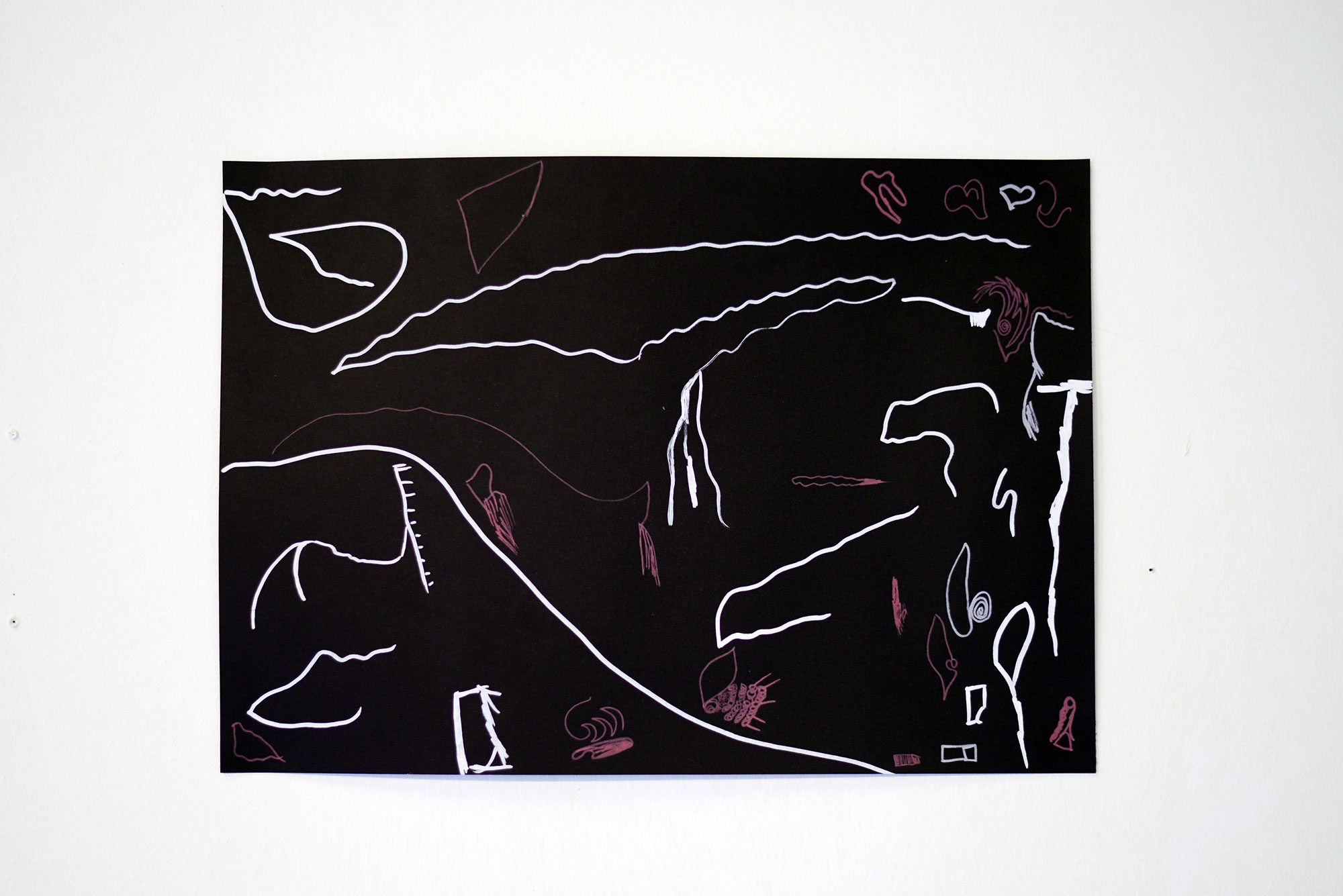 Did the time and space allow you to be more creative?
I feel time and space allows you to concentrate on your creative output. I loved being able to spend all my days being creative. The residency nurtured us as artists. We didn't have the everyday distractions of living in the city. I was able to work for hours at a time without distraction. We also had a programme of yoga with an incredible teacher Sandra Moens from Paris, which helped me concentrate and relax. After one yoga session we meditated looking out into the Tuscan hills – it was incredible. Another session ended inside the Villa in corpse position, staring at a painted fresco ceiling in the Villa, beautiful images staring back at us from the past. It was the best yoga session ever.
What would you compare the experience at Villa Lena to?
For me staying at Villa Lena was very special. I've never lived for so long in the countryside. There's something very special about living up in the hills.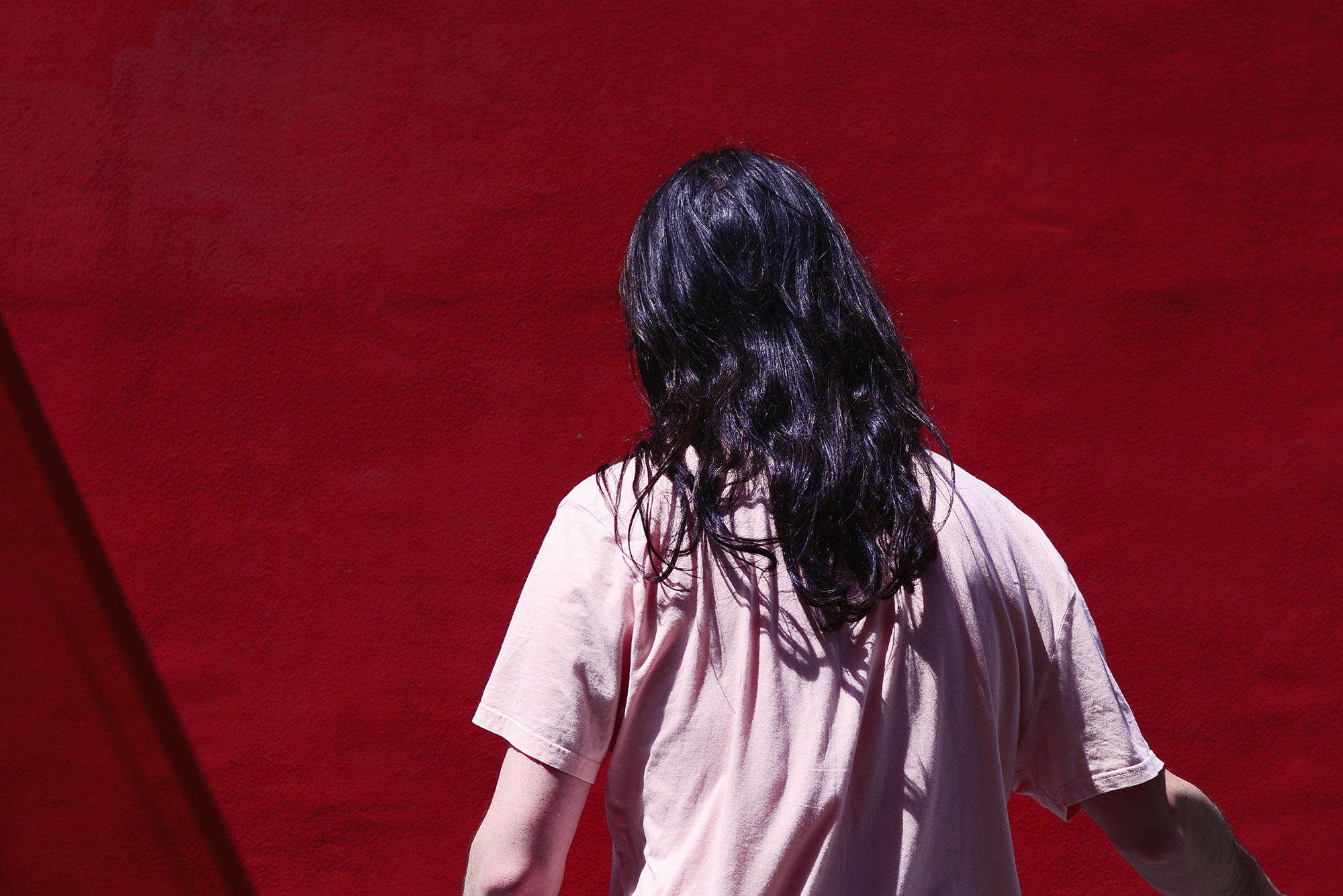 Which other artists were there – did you get along with anyone in particular?
It was a great mix of creativity. I got on well with everyone! Michiko Erkola is a multimedia artist and musician and her husband Veikka Erkola is a musician. Lauren Matthews is a poet and bookmaker, Martin Rahin is a musician and visual artist. Taiye Selasi is a writer. Emma Montague is a product designer. Brigit Ryan is a visual artist. Sophia Moreno-Bunge is a floral designer and artist. We exchanged references a lot and thought about which writers, musicians and artists each other would like. Lauren recommended me to read an Etel Adnan catalogue in my last couple of days. I read it by the pool on my last day, it was amazing, I love her work.
Were you surprised by anyone's work?
Not so much surprised, but delighted that we all had different ways of working. I was fascinated to see Michiko grinding natural things up to make her own pigments or Sophia collecting new flowers from the surrounds to display around the Villa. Also Emma making jewellery from grass and Lauren making gorgeous illustrations of chairs. She and I shared a fascination with the armchair in each studio.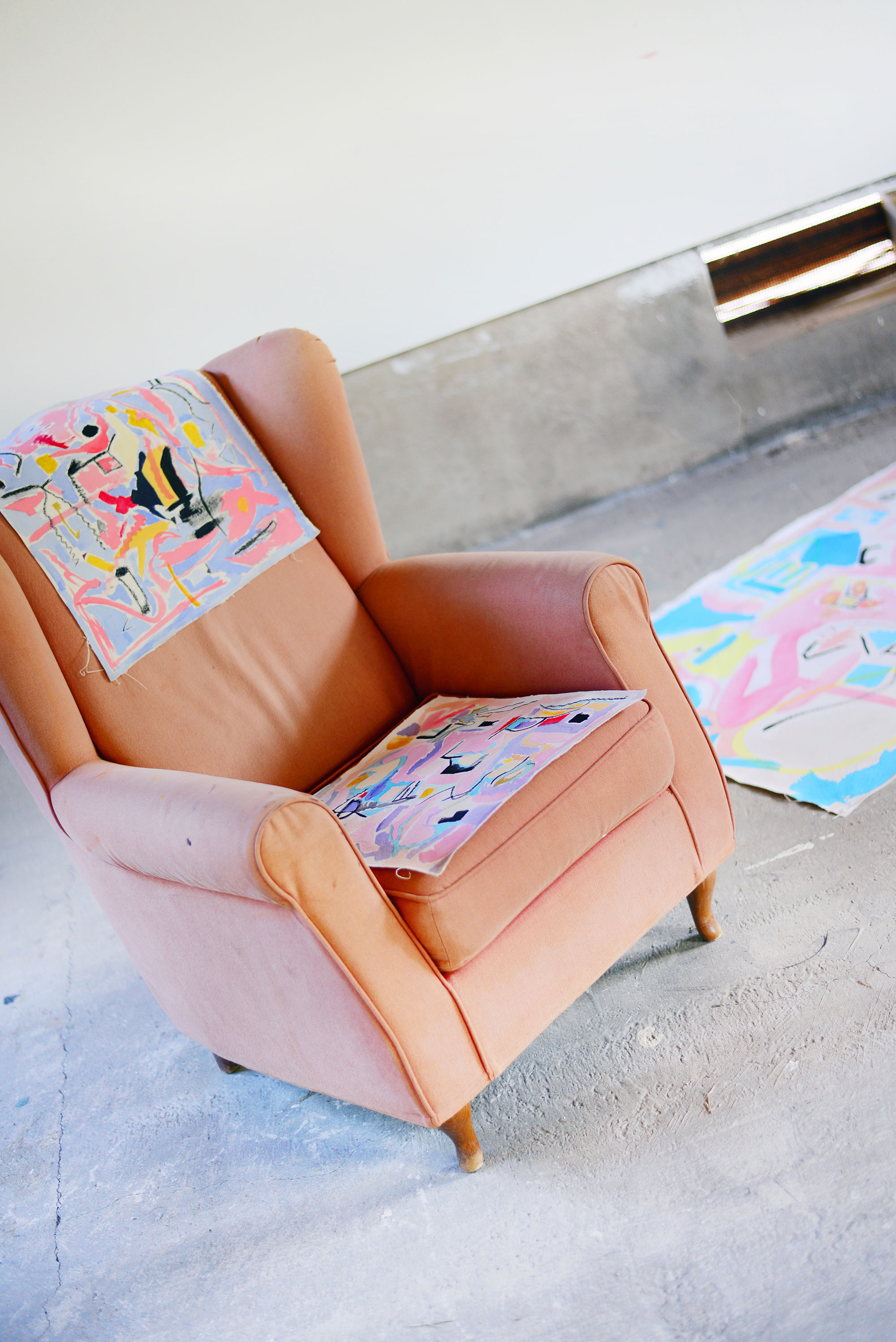 Did you collaborate with anyone you met there?
Niklas, Sophia, Lauren and I are planning to make a short film. Niklas will shoot the film, I will read Lauren's poem, which was inspired by Sophia's floral design. Emma and Sophia collaborated with Le Paradox from Paris. They took stunning, atmospheric photographs in an abandoned house close to Villa Lena.
Can you talk us through the works you created there?
I created colourful canvases in the second half of the residency. I used natural items from the surrounds to make site-specific sculptures. I wanted to bring the outside into my studio. I found a piece of old bamboo outside, which became an architectural fixture in my studio. I did a lot of drawing and painting including watercolours, which I haven't done before, full of colour.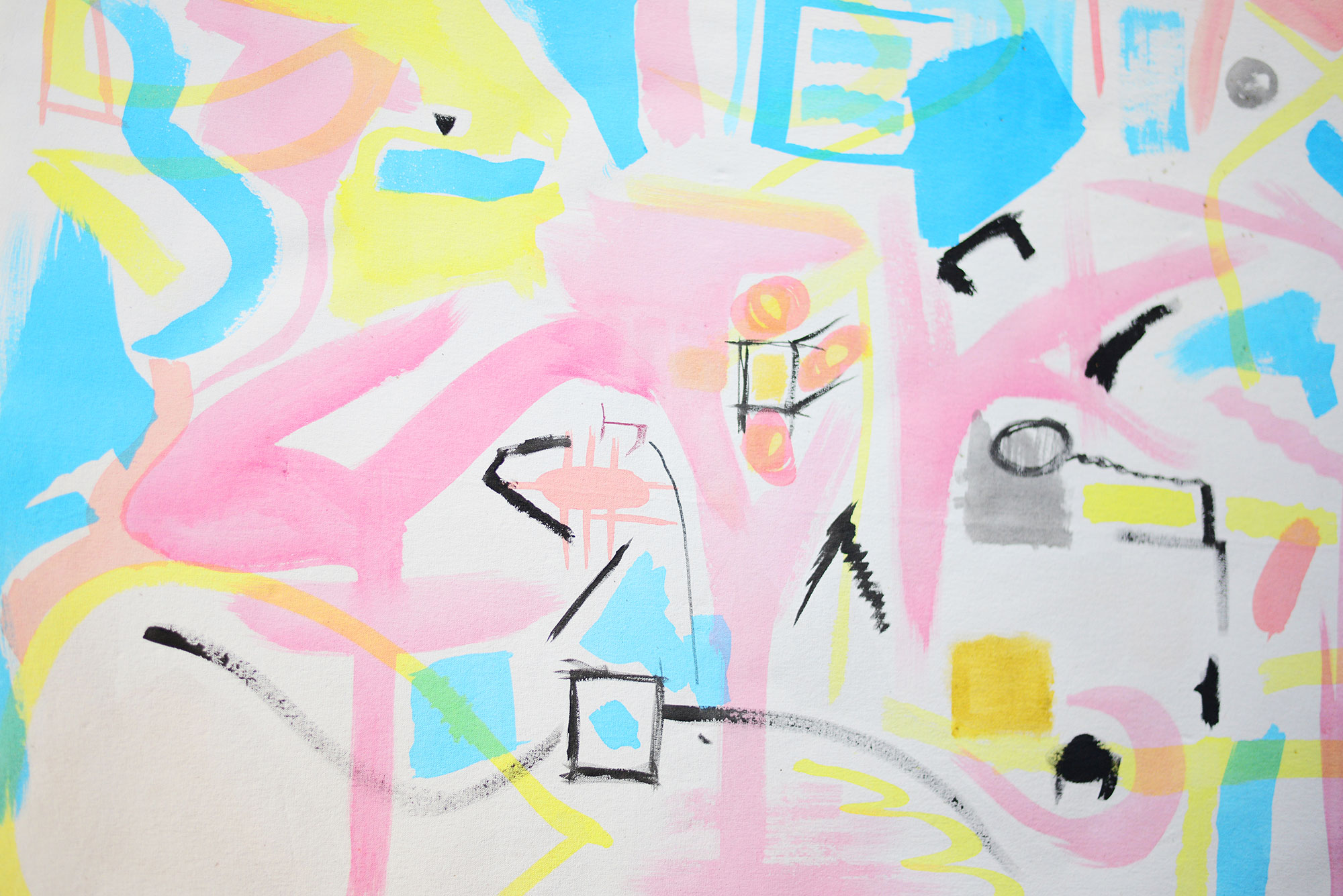 What were you hoping to achieve from your work there?
I was hoping to feel free, to really enjoy and feel good about my work. I remembered why I became an artist, because I loved to spend time working in my studio.
What else goes on apart from the art at Villa Lena?
It's a great place to explore and walk. I joined in with gardening. There is a lovely bar by the pool designed by former resident Fred Rigby. We had live concerts in the Villa and we danced under the stars.  There are different chefs in residence all season. It was lovely to meet Margot Protzel the chef for the next months just before I left.
Could you get very used to the Villa Lena life?
Yes! The organic food and wine and the fresh air were amazing, I could definitely have stayed longer.