Imagine an art spectacle without security guards in florescent jackets at its entrance or tabard wearing volunteers monitoring your movements. Imagine being presented with the art without any handy notes on what it means, what it's for or how to interact with it. Imagine if the art was a big, multi coloured inflatable direct from a mad person's psychedelic dream with which you could do what you liked. Dance on it, meditate in it, swing on a chair dangling 10 feet in the air from it. Do what you like (just don't stick a knife in it).
Sound good? An unrealistic proposition in the security conscious, health and safety minded and over theorised art world of today, perhaps. But in 1968, a very real art project sprung up in council estates, playgrounds and derelict waste grounds, and did just that. Action Space, the brainchild of artist husband and wife team Ken and Mary Turner, created inflatables and took them out into the community where the locals could engage with them in whichever way they saw fit.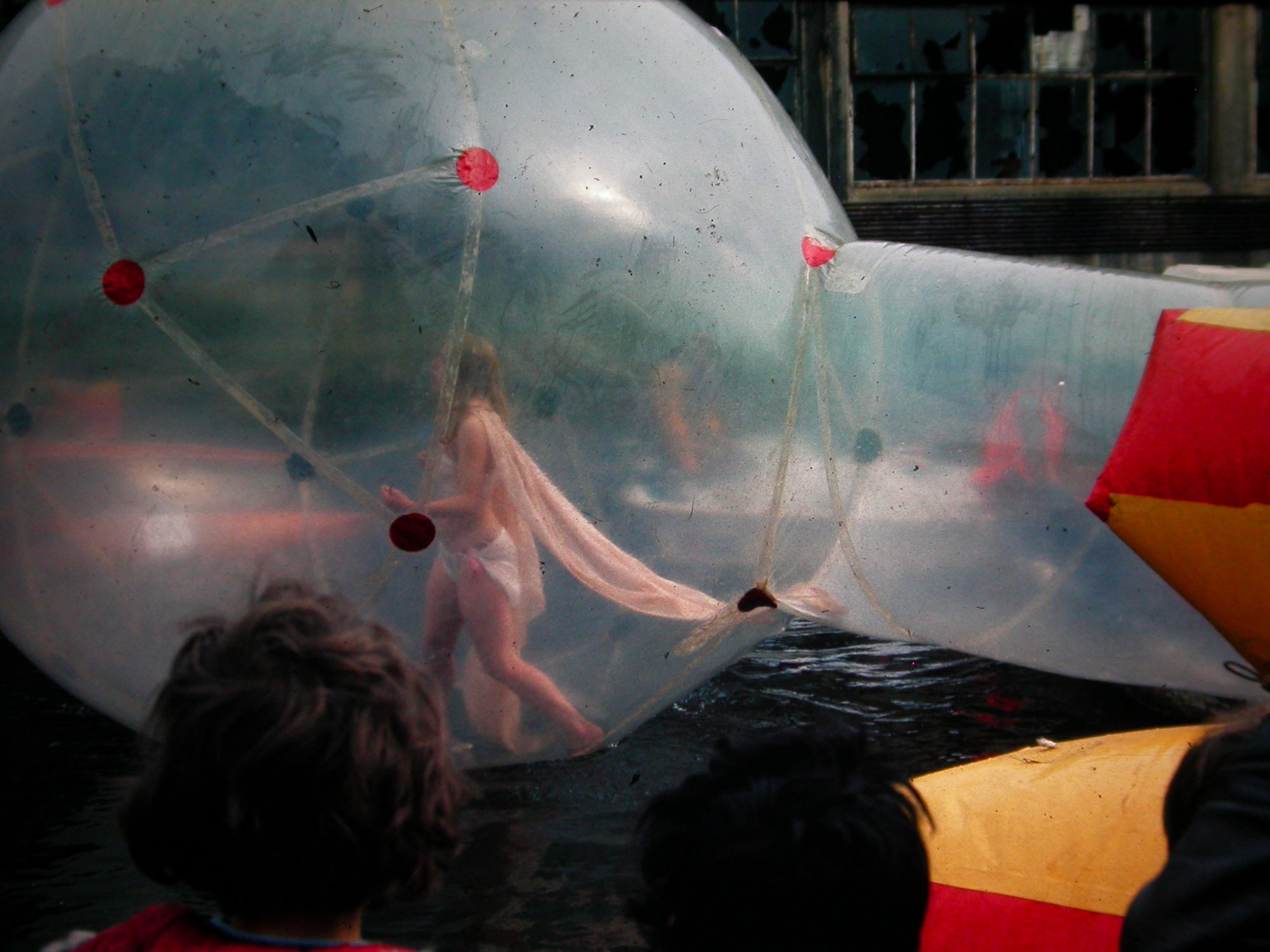 The results, as seen in archive footage from a new documentary commemorating Action Space, and part of a wider celebration of the group's work at Flatpack Film Festival in Birmingham this weekend, are captivating. Local kids from council estates run amok on what looks like a huge inflatable cushion, a couple sit entwined inside a transparent cube, youths clamour to get airborne, on-board this artiest of bouncy castles. And in and around the main action, Action Space members perform music, dance and spoken word while dressed in character. As one AS member declares through a loudspeaker to bystanders on a terraced street in a snippet of archive footage, "We want to provoke you."
That was Action Space in a nutshell, borne out of a desire to take art of the elitist gallery structure of the 1960s and take it into public spaces. "It came from a desire to meet people in a public space and agitate in a way," explains Huw Wahl, director of the Action Space film and son of co-founder Ken Turner. "Art would be something you'd walk into a gallery to see. In the mid 60s there was a much narrower and elitist way in which you would encounter art."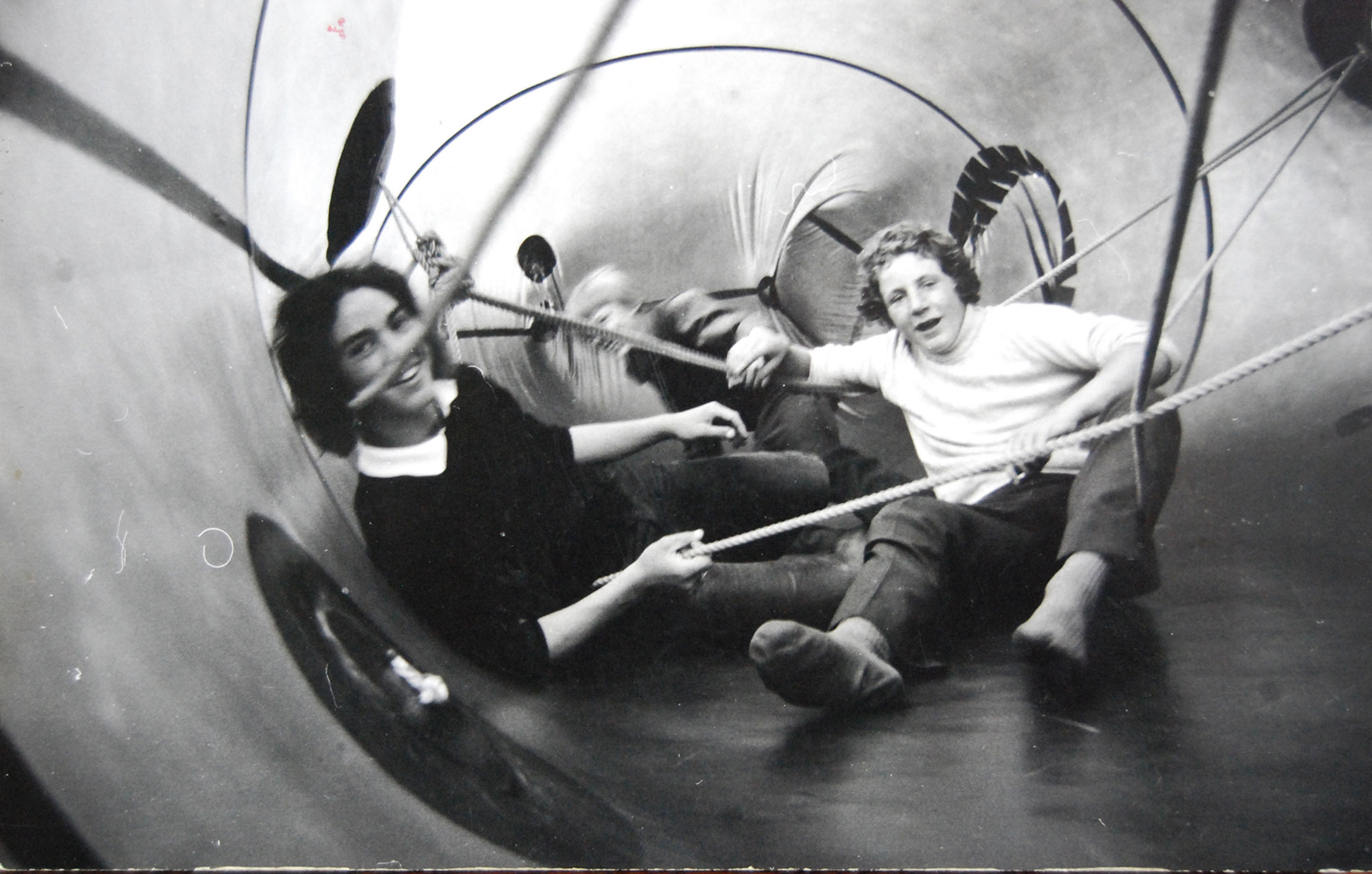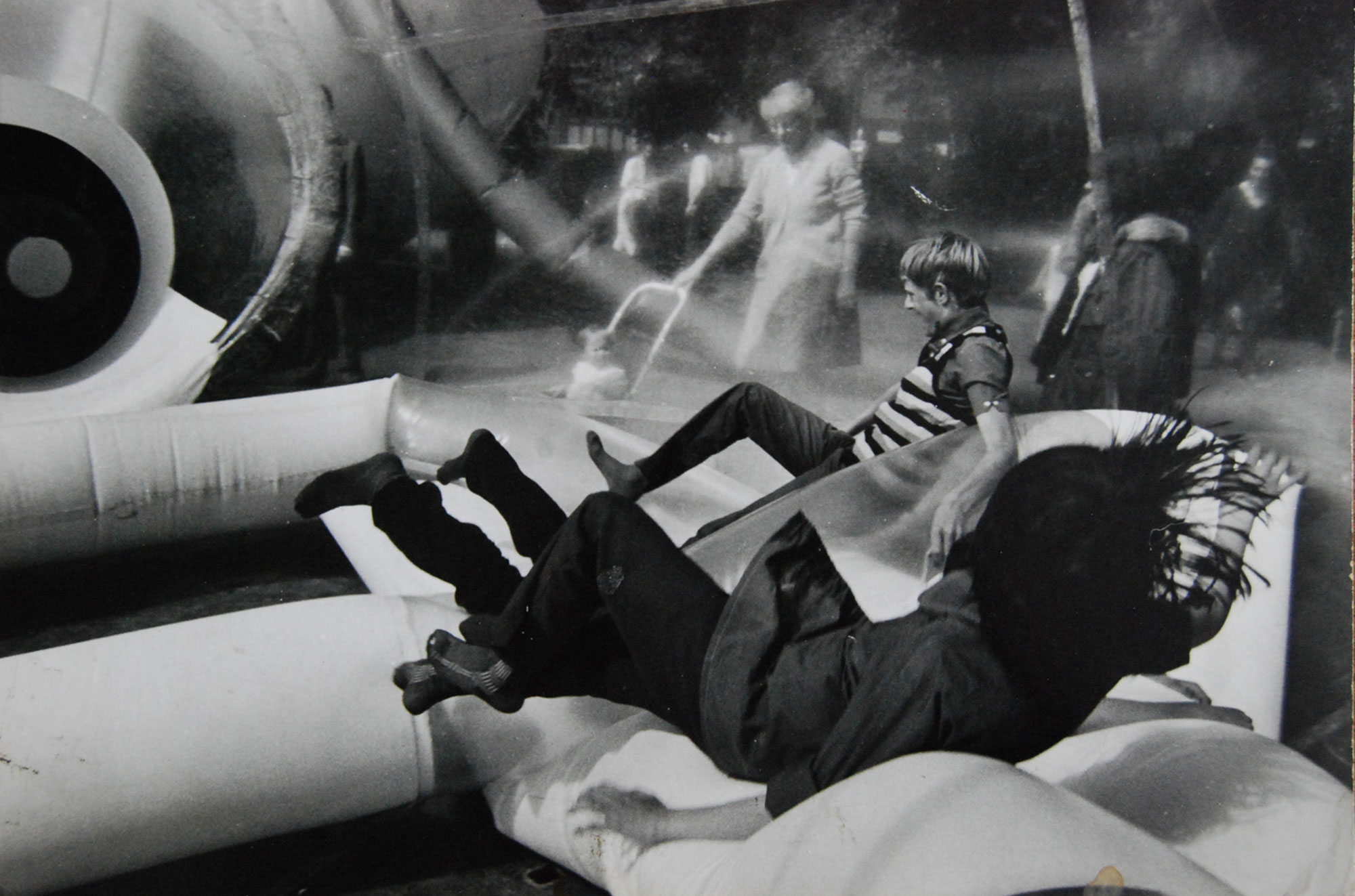 The first Action Space project, Plastic Garden, was mounted at The City of London Festival in summer 1968. A walk through inflatable was set up in the local shopping precinct in Wapping. The group faced immediate challenges. The first, to get people to participate. The second, to participate in a way that was not absolutely at odds with the entire endeavour. "There was incidents where the skinheads turned up and would stab the inflatable with a knife just to see what would happen," explains Huw. "The [Action Space] members were running around, putting gaffer tapes over the cuts." To tackle both issues, Action Space members dressed up in character, to both engage those gathered and police the structure. Despite the anarchic mood, the worst injury reported in all Action Space's time was a broken wrist.
As Action Space evolved, so did its areas of interest. The group explored the limits of public space, experimented in risky play for children and asked questions about the ghettoization of the working classes. The inflatable itself represented a utopian space, away from the grim realities of late 60s life. It wasn't just about getting away from elitist art institutions but a world of conventional ideas and institutions. "I had to get out of all these things that were constricting," notes Ken in the film. It was a space to think differently about the world. "What we'd done was primitive," he adds, "Like savages going into civilisation and saying this is a load of bollocks and we want something different."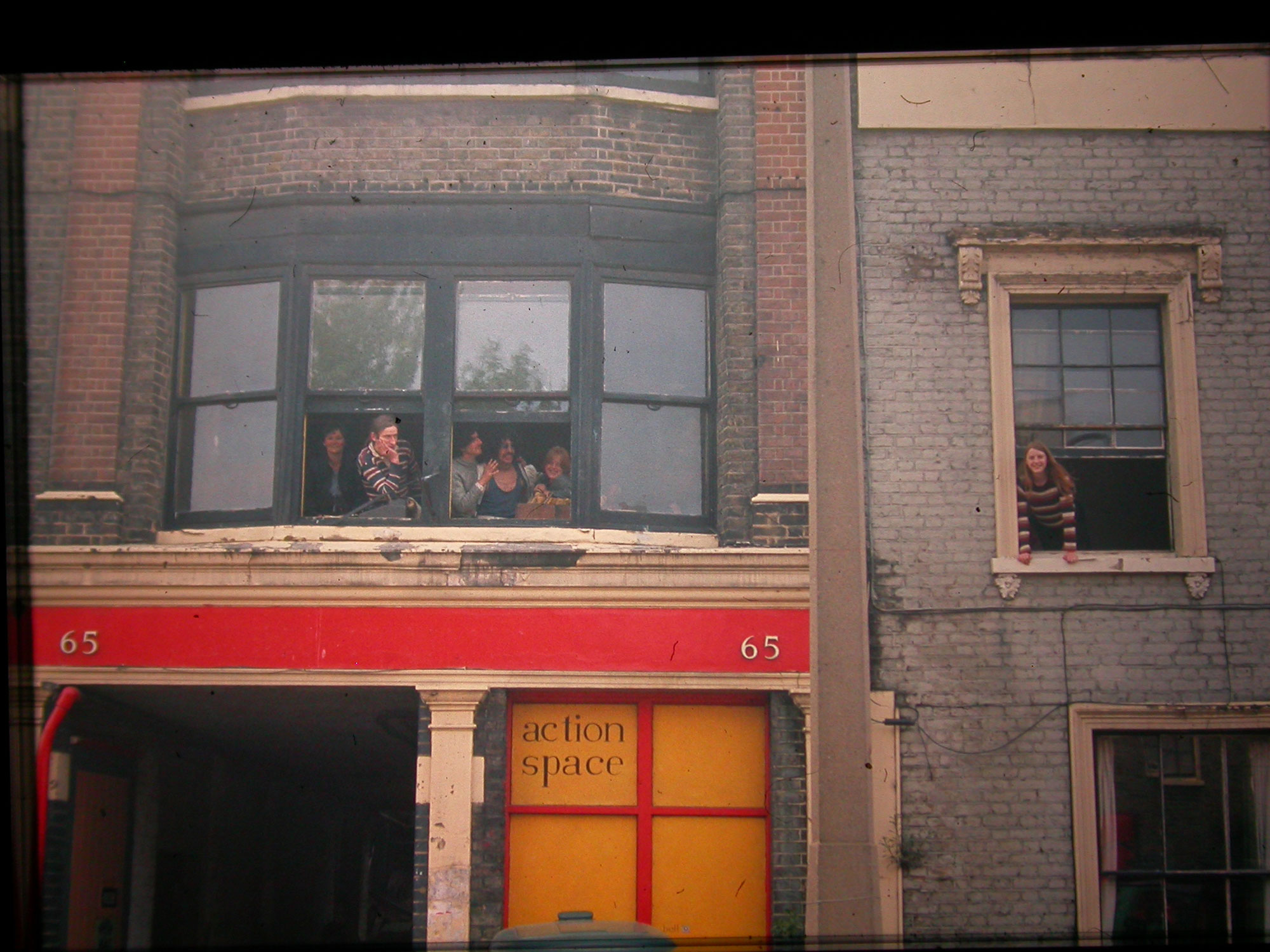 Action Space's remit evolved over the decade of its existence. The group became multi faceted in its approaches (some branched off to other experimental work, or working with people with disabilities, an association that remains to the present day). By 1975, when Action Space moved to the Drill Hall in Camden, it was like an arts centre with soft, dance, print and video rooms and a sound studio. As Ken points out, "the inflatables were beginning to get in the way."
Action Space officially disbanded in 1981, under strains from about future direction, artists following different paths and the personal separation of its co founders. In the new film, Ken's son Huw brings Ken and Mary together with previous members and new volunteers to create a new inflatable structure which will pitch up to the Flatpack Film Festival in Birmingham this weekend. His father has already performed in the inflatable at Chelsea School of Arts, as recorded in the film. The moment illustrated how differently the work is engaged with now, says Huw. "People were acting very differently. There were stewards with florescent jackets directing people into the inflatable, there were people sitting very quietly watching the performance, getting their camera phones out. It was very different than the way that it used to be, which was more chaotic or tactile."
There are plenty of examples of Action Space's legacy both direct (a reformed group Action Space Mobile still operates) and indirect (Jeremy Deller's inflatable Stonehenge, Sacrilege, or the Plas Madoc playground, a radical free play initiative in North Wales). But the take home isn't as nostalgic as seeking to recreate the Action Space moment. We can take a sense of possibility and experimentation from Action Space's work instead, says Huw. "Things were new at that point and they can be new again. [There is] this post modern feeling that everything's been done and that everything's a replicate of something else. Fashion does it and art does it. The feeling of that time was that new things can come out of new things. That was the point of the inflatable."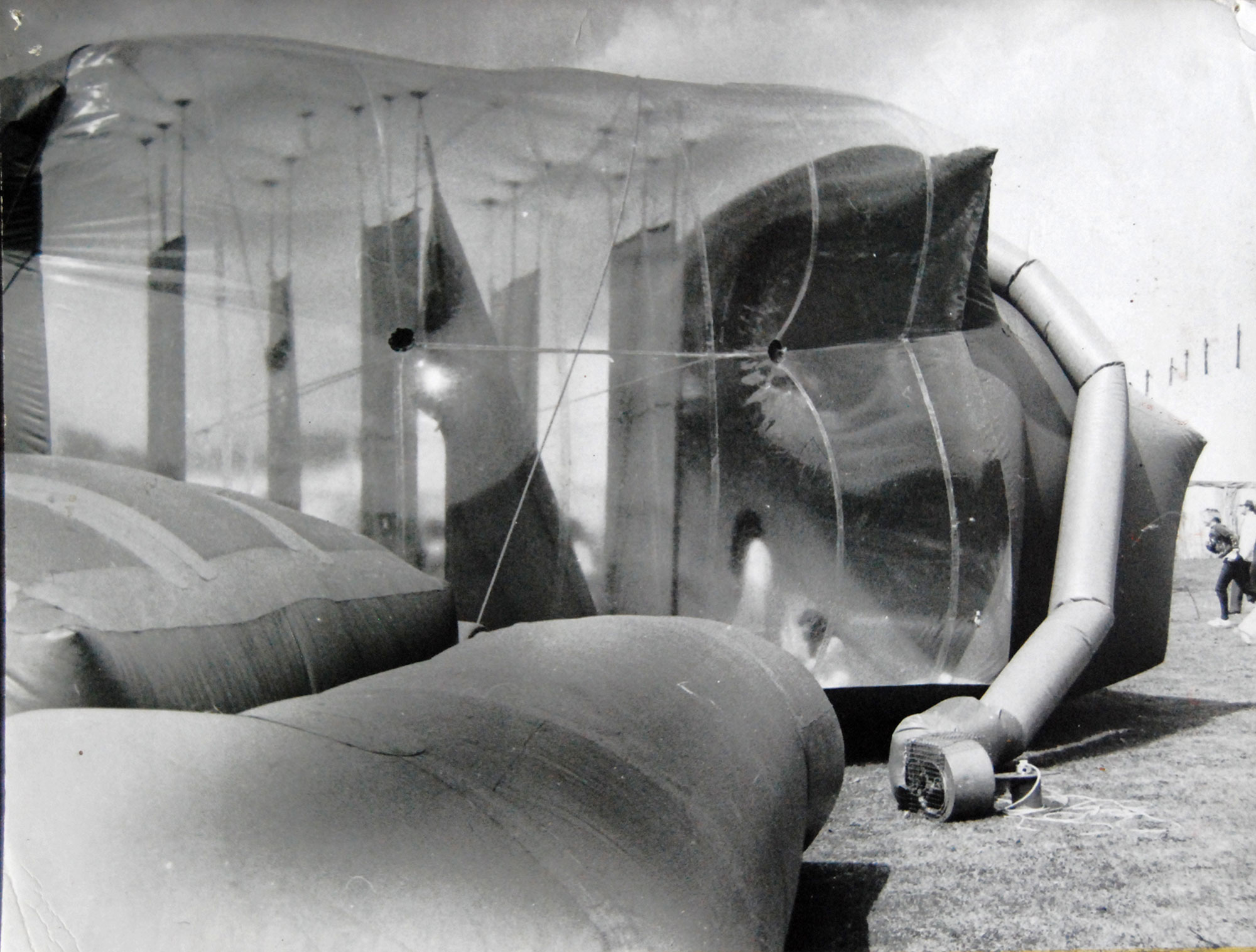 Action Space will screen at 23 April at the Electric Cinema, Birmingham
flatpackfestival.org