Testino has long sailed into the often-uncharted waters of male aestheticism. Since working with a number of high-profile talent, he's shot an abundance of androgynous femininity. He famously clashed with Madonna during the shooting of her Ray of Light album cover when she announced that she was tired and that they were done. "But I don't have the pictures yet," Testino urged. He pushed her anyway, kicking her, literally. It was one the photos he took after she said they were done that became the cover of her album.
This ambitious playfulness is expressly visualised on the cover of Testino's book Sir, where a man's crotch-grabbing on white pants evokes that famous still from Kenneth Anger's classic film Scorpio Rising. But instead of a James Dean-worshipping 1950s biker, the image evokes the Latin American mecca that is Miami, and having been raised in Lima, Peru, Testino's ongoing study into that aesthetic makes sense.
In Sir, a moving interview with Testino is articulated by creative director Patrick Kinmonth, accompanied by French writer and historian Pierre Borhan's essay on what makes Testino tick. Borhan writes of Testino's inspirations for male aestheticism, which are, not surprisingly, drawn from cinematic works.
"The films that he saw — and their male leads in particular — helped to determine his look: dandy, gentleman, macho, teenager, rebel, bureaucrat or hippy," Borhan writes. Could it have been the homoerotic leads of Easy Rider, the gentle Peter Fonda and delirious Dennis Hopper whose trajectory across America inspired Testino, who grew up in faraway Lima, Peru? Or what about Dustin Hoffman in The Graduate, with his prim sartorial outfits and post-graduate ennui? Let's not kid ourselves—Mrs. Robinson and her daughter are not the objects of desire in these films—Hoffman's Benjamin Braddock is. And that's what Testino has done with the male subjects of his portraiture, like David Gandy, who Testino shot nude in his "Towel Series," or the fame-anxious (and adorably irritable) Andy Murray, who Testino managed to capture looking like an editorial model.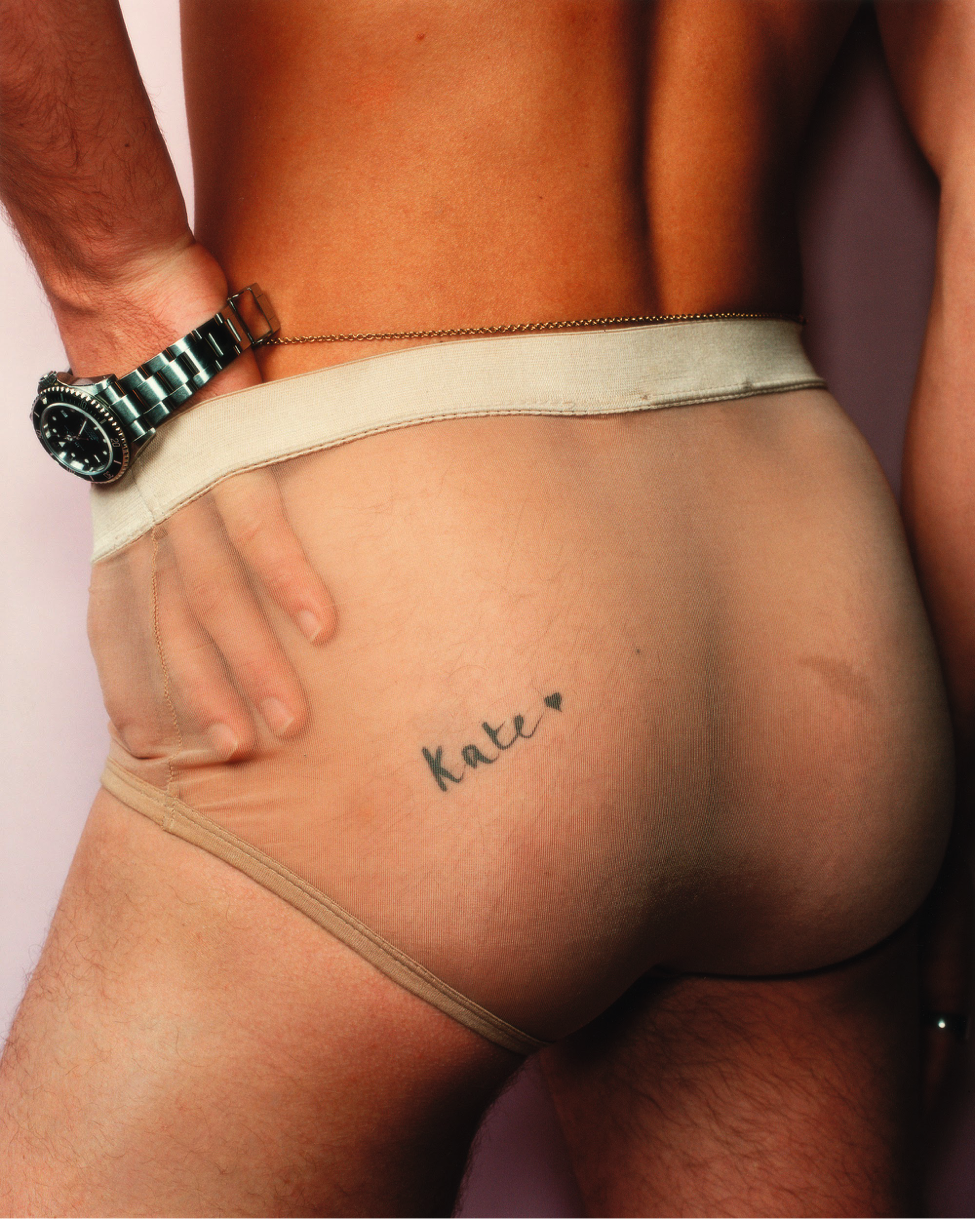 Besides the projection of sex appeal from his lens to our eyes, one of Testino's talents is his contribution to the renaissance of how men are looked at, desired, and enjoyed. In Ways of Seeing, John Berger said that "Men act and women appear. Men look at women. Women watch themselves being looked at. This determines not only most relations between men and women but also the relation of women to themselves." This was not an unreasonable claim. But Testino continues to present counter-narratives to how men are also looked at—by women and by men—with sultry desire or an absence thereof.
Order TASCHEN's re-release of Sir in its limited edition, signed by Testino himself and bound in Japanese cloth and delivered in a metal slipcase.