Jonas Mekas and I both live in Brooklyn, but we decide to meet on the Upper East Side at the Missoni store. Last month, the Italian house opened Blue, Yellow, Red, Purple, an exhibition of the 94-year-old independent cinema pioneer's images. Mekas's blossoms bloom across illuminated panels throughout the shop. On the second floor, his 1969 film Walden — an avant-garde video diary — is shown on two screens. It captures a trip to the Rocky Mountains, peace protests, Mekas's long-time friends John Lennon and Yoko Ono in bed, and the sun rising over the Bronx.
Upon moving to New York in 1949, Mekas first settled in Williamsburg. Born in northern Lithuania in 1922, he was only 17 when he watched Soviet tanks invade his small village. A year later, the Germans came. When Mekas fled to Vienna with his brother Adolfas, they were arrested and sent to a labour camp in Hamburg. After eight months, the brothers escaped again, hiding out on a farm until the war ended. They spent years in displaced persons camps before crossing the Atlantic.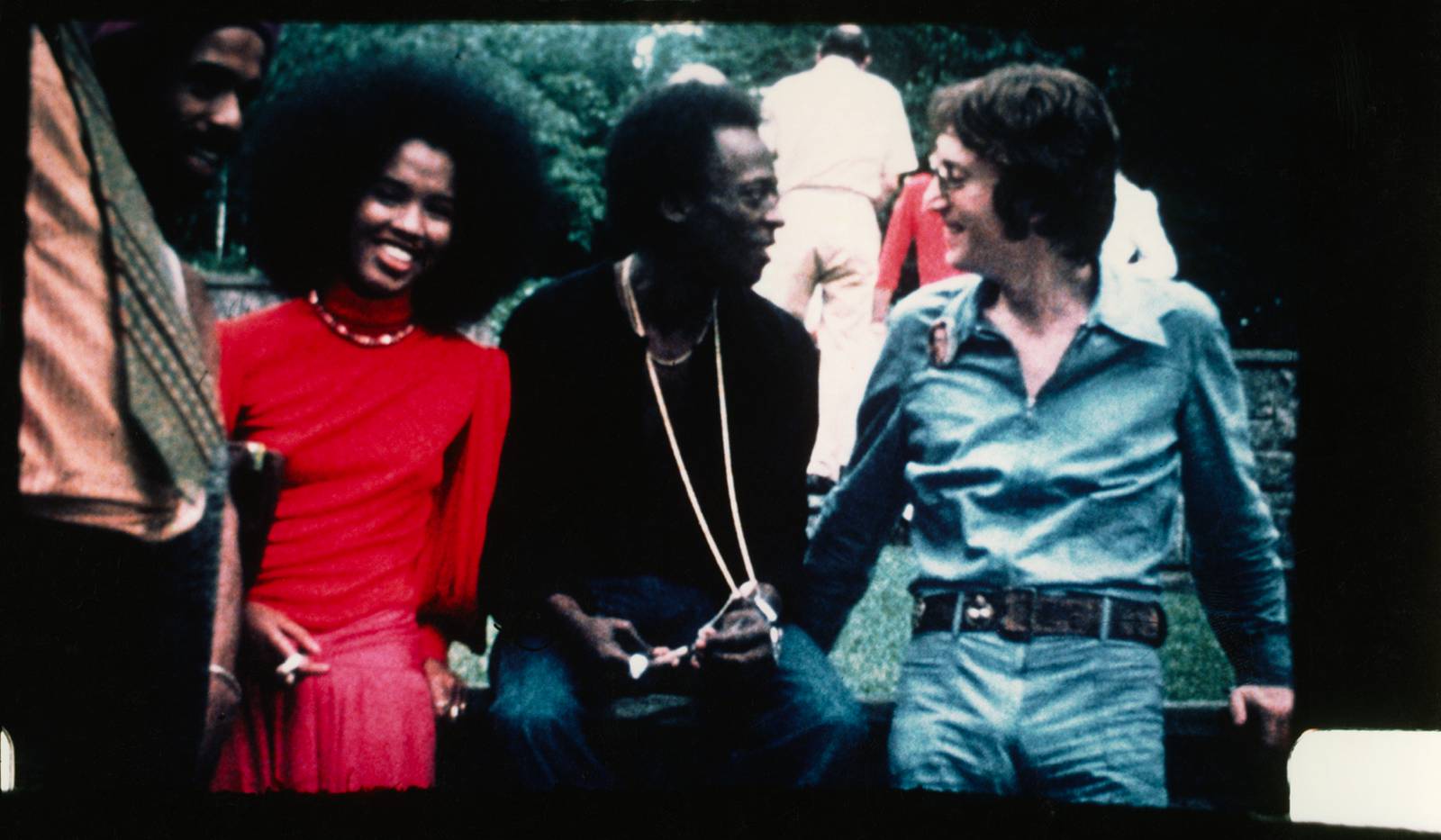 Since arriving in Williamsburg, Mekas estimates he's lived in "maybe 15 or 20 different places as I moved from borough to borough." Out in Maspeth, then to the Lower East Side, up to 109th St. on the Manhattan-Harlem border, and back down to 13th St. and Avenue B. Many of Mekas's apartments feature in his outstanding new book, A Dance with Fred Astaire. The memoir of anecdotes and chance encounters collects Mekas's diary entries, letters, snapshots, photocopies, business cards, film stills, artefacts, doodles, and daydreams (all archived at his current apartment, in Clinton Hill).
In A Dance with Fred Astaire, we climb three flights to Mekas's loft at 414 Park Ave South. By the early 1960s, it became the offices of Film Culture magazine (the hugely influential cinema publication Jonas and Adolfas founded in the mid-'50s), but also the de-facto headquarters of the Film-Makers' Cooperative. Mekas described the loft as "a nightly hangout of the New York film undergrounders. But not only the filmmakers: painters, musicians, poets." It's where he first met Andy Warhol. On a regular evening, you might find Allen Ginsberg and Robert Frank. The stairwell echoes of a clanking cane often announced Salvador Dalí's arrival.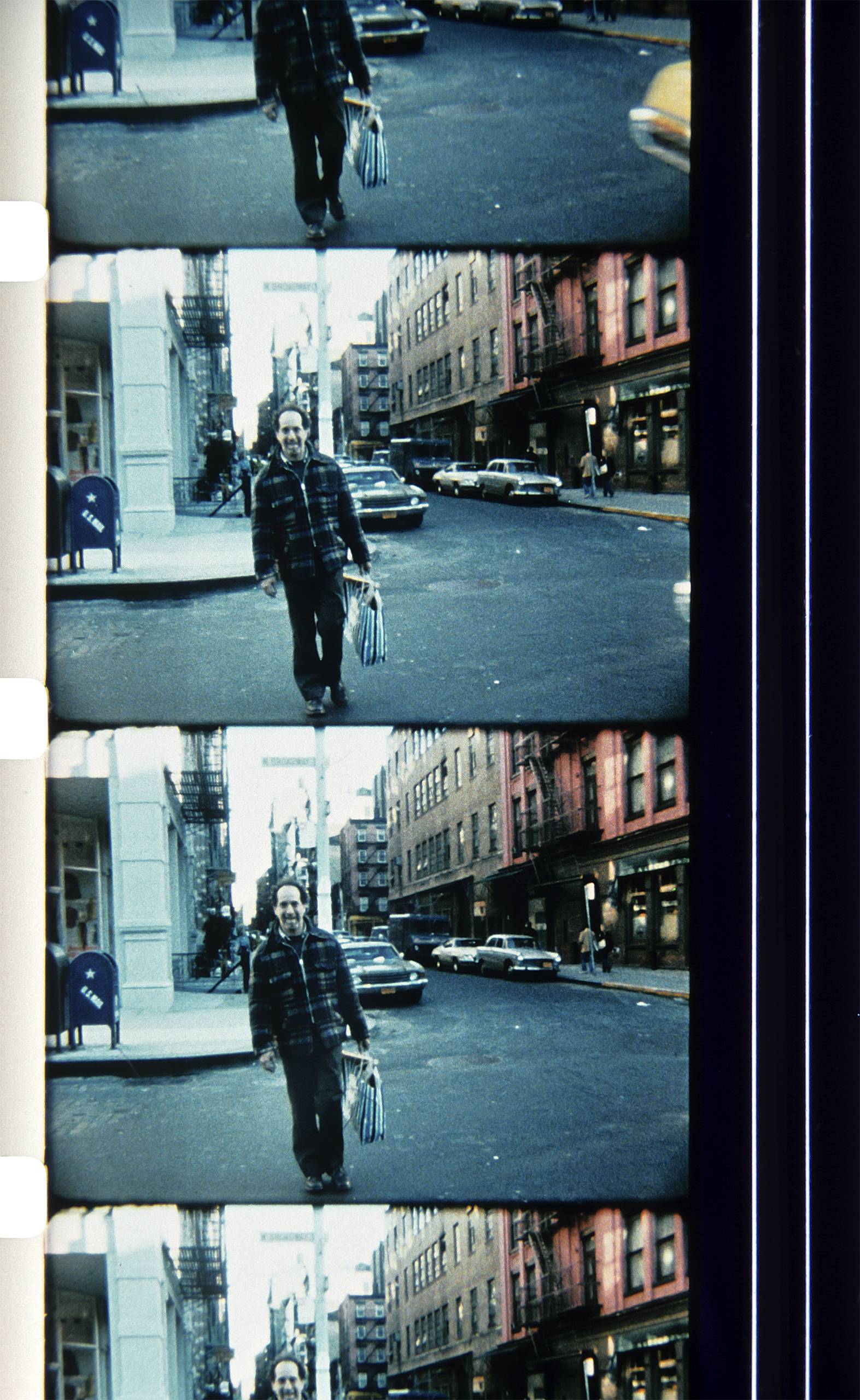 Mekas also invites us inside the historic Chelsea Hotel, his home between 1967 and 1974. "The walls were thin, and I could really hear the people around me," he tells me. Janis Joplin was "my neighbour for a year or so, a very loud neighbour!" Harry Smith was around the corner. The experimental artist's constant visitors "sometimes fell asleep with cigarettes in their mouths, their mattresses were burning, the smoke would come into my room!" laughs Mekas. "There were emergencies, disasters. But it was an exciting period." He first met Patti Smith, still a friend and collaborator, in the hotel lobby.
A Dance With Fred Astaire is a deeply personal piece. It weaves together memories from Mekas's childhood in Lithuania and his remarkable return to the Soviet Union 50 years later. Yet much of the book concerns the celluloid culture that incubated in New York City throughout the '60s and '70s. Each relationship Mekas recounts with humour and heart is firmly rooted in his life's work. He's not only a filmmaker, writer, poet, critic, academic, and archivist, but a hero of independent cinema who has supported and uplifted generations of artists.
At Missoni, Mekas and I discussed Jackie Kennedy, where to find the best flowers in New York City and giving people what they need.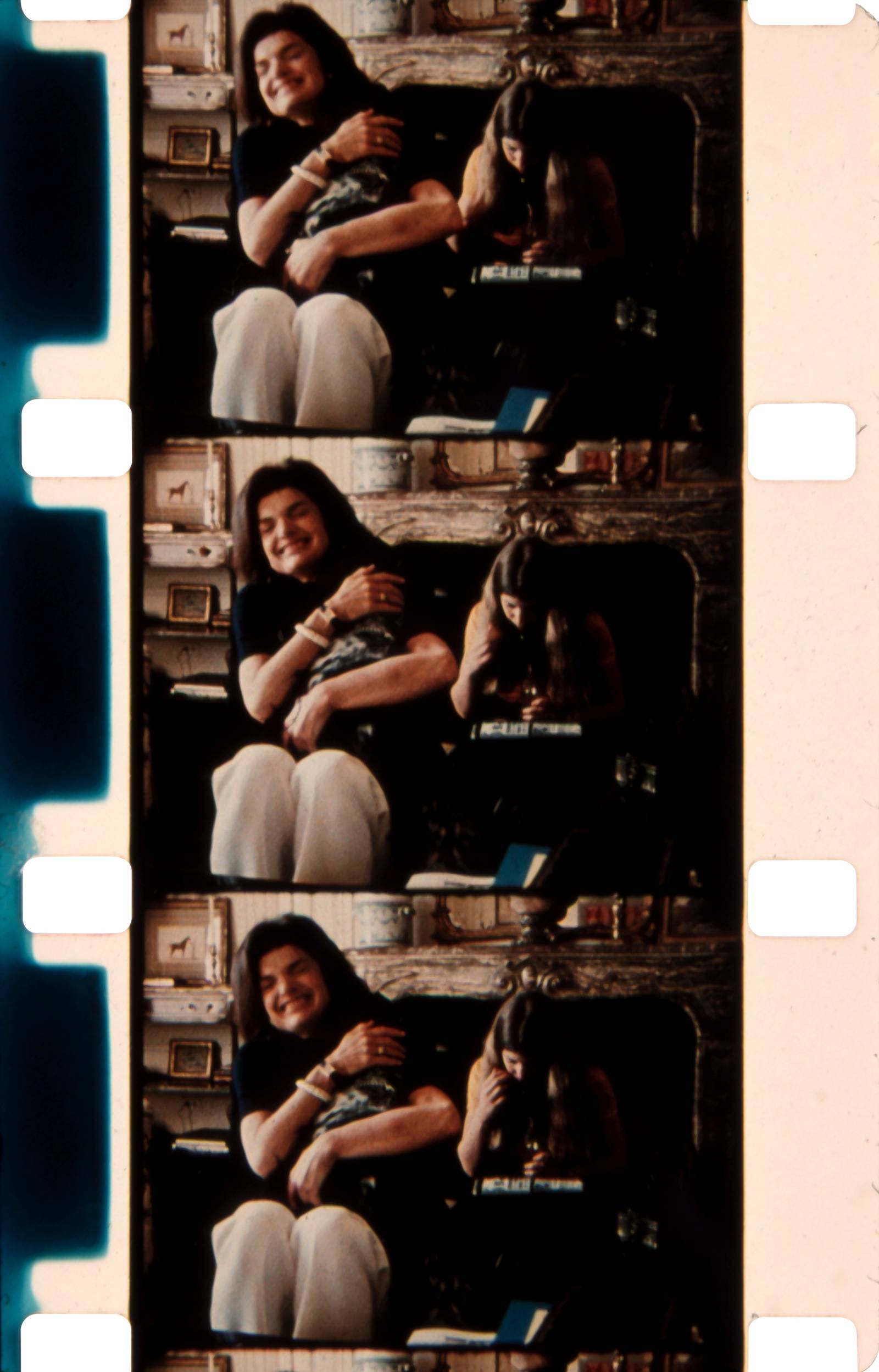 How did you choose the memories and artefacts to include in the book?
It was random as it came to my mind. I kept writing down various anecdotes, and later, I put them all together. It was not written in one day. It was written in a period of ten years. Most of what is in the book — all those memories, all those anecdotes — are connected very closely to the cultural atmosphere of what was happening in the '60s, '70s, and a little into the '80s. It's the people, the special events that took place during that period. But it's also written with a sort of smile, almost like a coffee table book. I included photographs, letters, other items.
You keep everything in your house in Brooklyn.
Yes. I don't go out and collect — I don't have that desire at all. But what comes into my house, I do not throw out. That is my weakness. I have so much stuff in my house! In writing and film, I'm like a diarist. I deal only with actual reality. The camera can catch only what's happening now, what's in front of the lens. All the materials in my house are part of the reality around me that I use. They are my working materials.
I love all of the flowers you capture. Where's the best place to see flowers in New York?
The Botanical Garden! But New York has many, many small parks. On the block where I live now, there are little gardens that people take care of on the corners. In Brooklyn, people love flowers. The bees like them, too.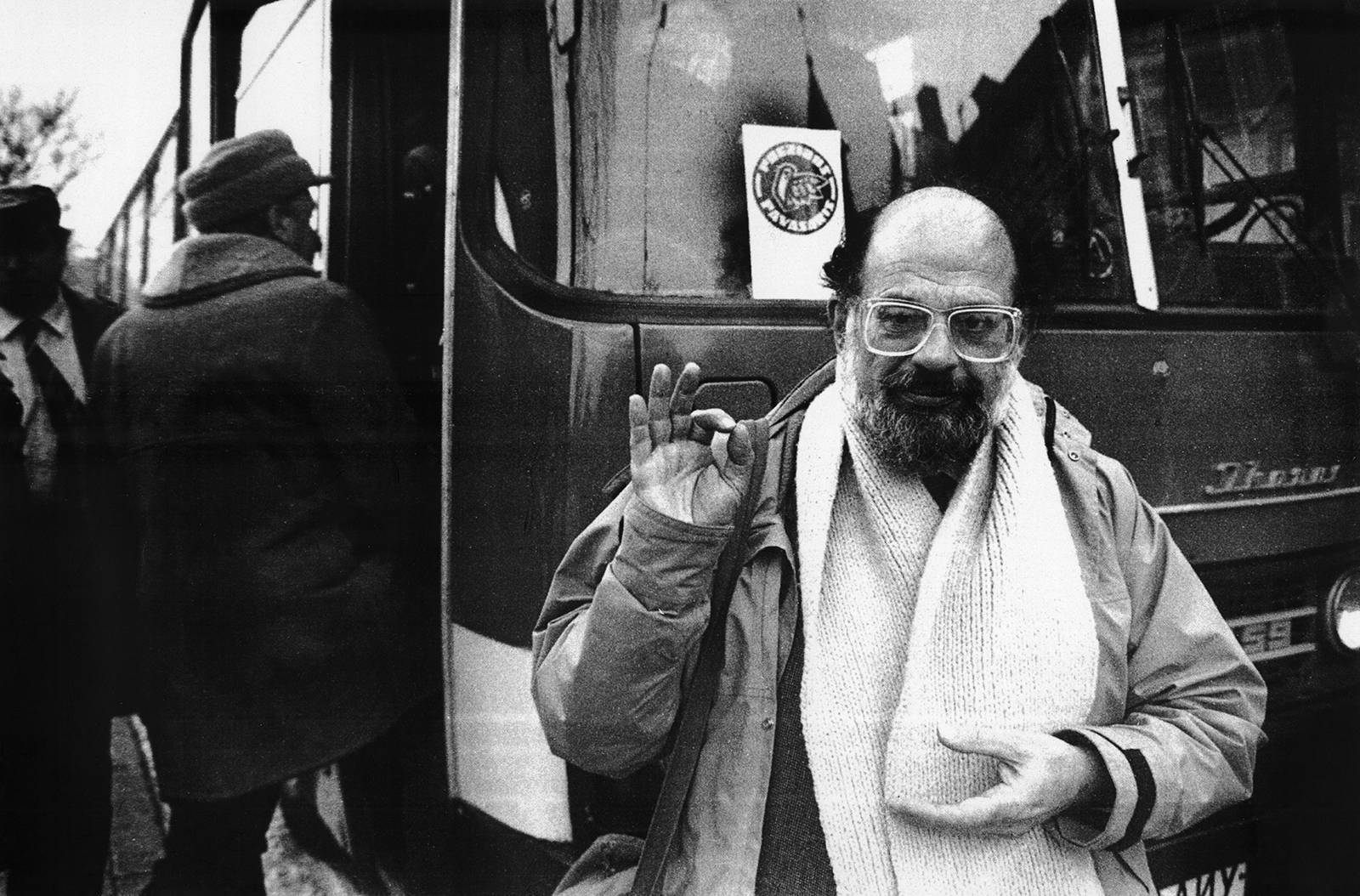 After nearly 70 years, you're back in Brooklyn.
Yes, but I've been through all the boroughs since I first came to Williamsburg. It's all changing and being recreated in different forms and styles. Entire neighbourhoods disappeared and new neighbourhoods have appeared.
The book is a window into the places that incubated creative exchange and brought artists together. You write about your loft that became the Film Makers' Cooperative, and The Factory. Even seeing a movie was a defiant, collective action then. You were arrested many times for screening films.
In the mid-60s, the country was going through a change of liberties. Not only between white and black, but also morality and censorship, in literature and image. It was a transitional period, and that's where there was a clash. A last stand of those who were persecuting and wanted to restrict, and those who wanted to break those restrictions. The case of Jack Smith's Flaming Creatures and Kenneth Anger's Scorpio Rising helped, really, to eliminate censorship in film. The same happened through Grove Press in literature. Those clashes created discussion and arguments on both sides. They had to happen.
You write beautifully about many people and experiences — visiting the Empire State Building with Warhol, eating Anaïs Nin's cookies. Can you tell me about your relationship with Jackie Kennedy?
She was a very special person. Yes, she was the First Lady, the President's wife. But she was a very sensitive, very intelligent person. Judging by the art she liked, how she talked, how she treated you.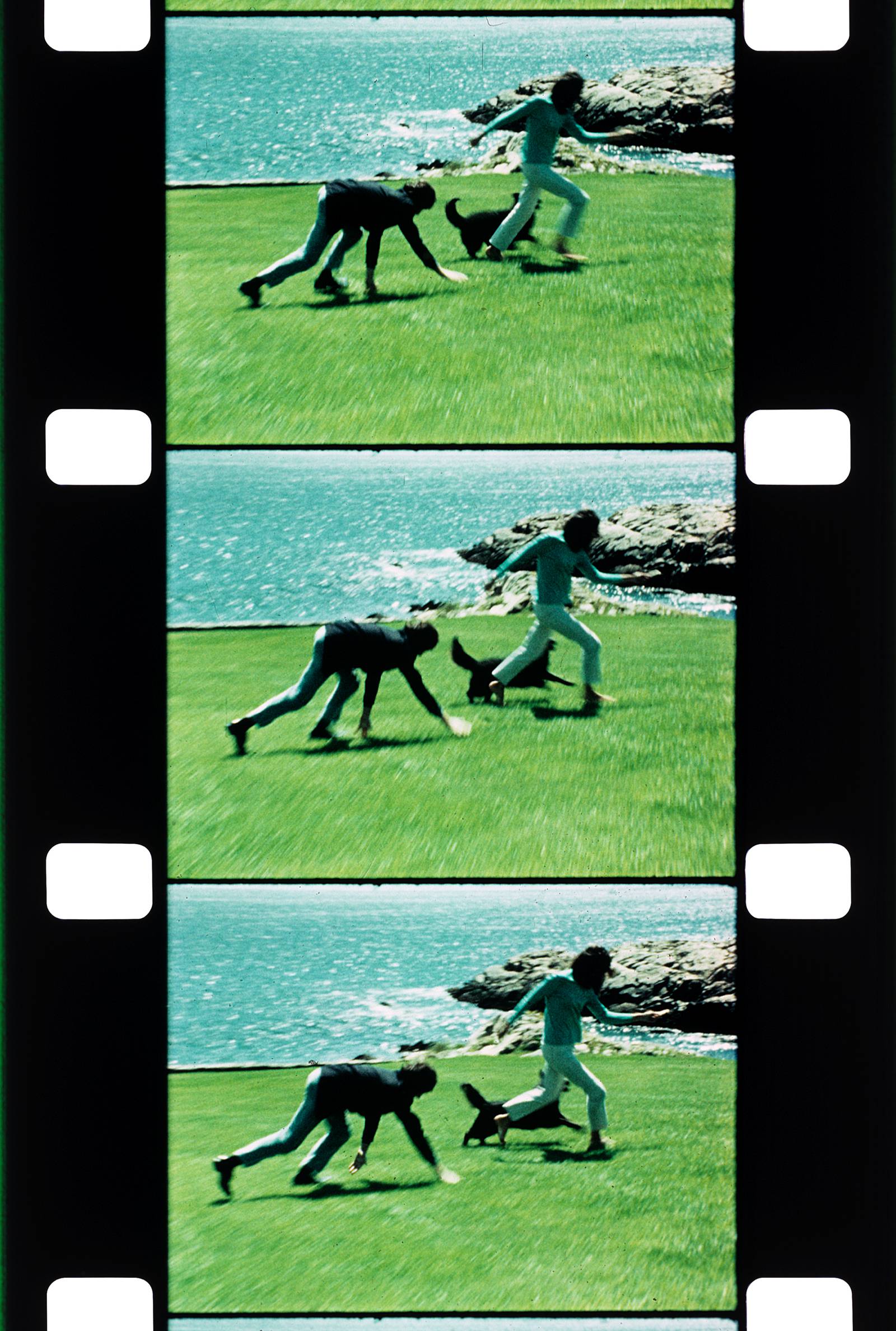 You've got the Seoul exhibition, Missoni show, and you're speaking at the British Film Institute soon. What keeps you going?
The beating of my heart! I think daily minimal physical activity is important. A healthy mind is maybe even more important. We are spiritual beings; we're not just bodies. We have to also be aware that we are connected to something mysterious that we do not know. Be open to all those other possibilities. It's more complex, to do good, and be good. That is a challenge. A very, very difficult challenge. Every day, it has to be your part, without thinking. Unconsciously, you follow that direction. Be open to whatever is good. Not what you want to impose, but what is needed for humanity. And then you do it, you help it to happen. That's why I've said, I never do anything unless it's really needed. You really have to see not what you need, but what people need.
I started Film Culture magazine because there were young people in all of the countries discussing cinema. There were publications in France and England, where they could exchange ideas about cinema. There was nothing in New York. We go, to cafes, bars, we ramble, and we talk, but we listen to others who may be in Los Angeles, Chicago. I thought, "We need a magazine, we need a platform where we could exchange ideas." There was a need. I was not trying to impose something: there was a necessity.
The Film Makers' Cooperative, same reason. Commercial distributors didn't want to distribute the films of the new generation that was emerging. They could not understand the new technologies, the new content. So I said, "Why don't we create our own distribution centre? Forget them, let's bypass." We did it. Again, it was not trying to impose anything, there was a necessity. Same with Anthology Film Archives, with the Village Voice column. We have this in politics. All these different politicians trying to impose their ideas, their systems. Not permitting things to develop from the ground. That's why we have the misery.
Dancing with Fred Astaire – a screening, Q&A and book signing with filmmaker Jonas Mekas takes place at the BFI Southbank tonight at 6pm. 
A Dance with Fred Astaire is out now, published by Anthology Editions: anthology.net