If the thought of a weekend in the countryside fills you with anxiety, then you're not alone. Despite having grown up in the wilds of West Sussex, the sheer notion of tweed-jacket wearing, gun-toting toffs, or people holed up in a Cath Kidston-clad cabin in the woods makes me unbelievably nauseous.
But when I headed out to Suffolk for a weekend at Wilderness Reserve, my anxieties were immediately banished. Located two hours from London, you can either jump on a direct train from Kings Cross or rent a car with some friends. I recommend the latter.
Wilderness Reserve is a series of cottages, barns and converted farmhouses. The main house — a Grade II listed Georgian country house that sleeps up to 24 people comes with a private cinema, wine cellar and grand dining room, complete with the original 18th Century hand-painted wallpaper.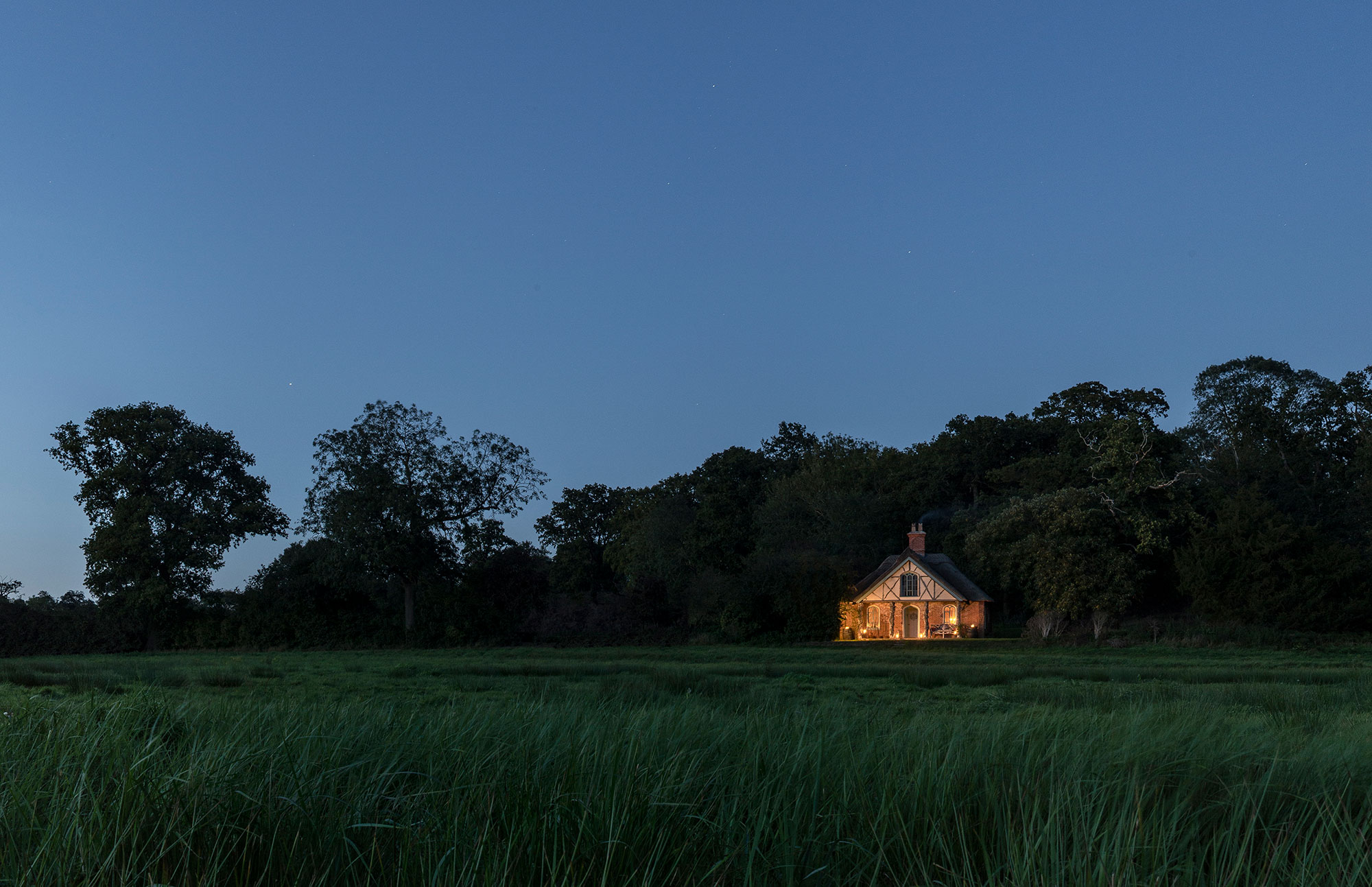 Then there's The Farmhouse, The Clockhouse, The Cartshed and The Barn (all smaller properties with beautifully modern bedrooms flooded in daylight). Then there's Hex Cottage (straight out of Hansel and Gretel), which is a full-on, off-grid cottage with no electricity that's surrounded by dense forest. If you want to switch your phone off and let your insta-anxiety go, then this is the spot for you. There's no wifi.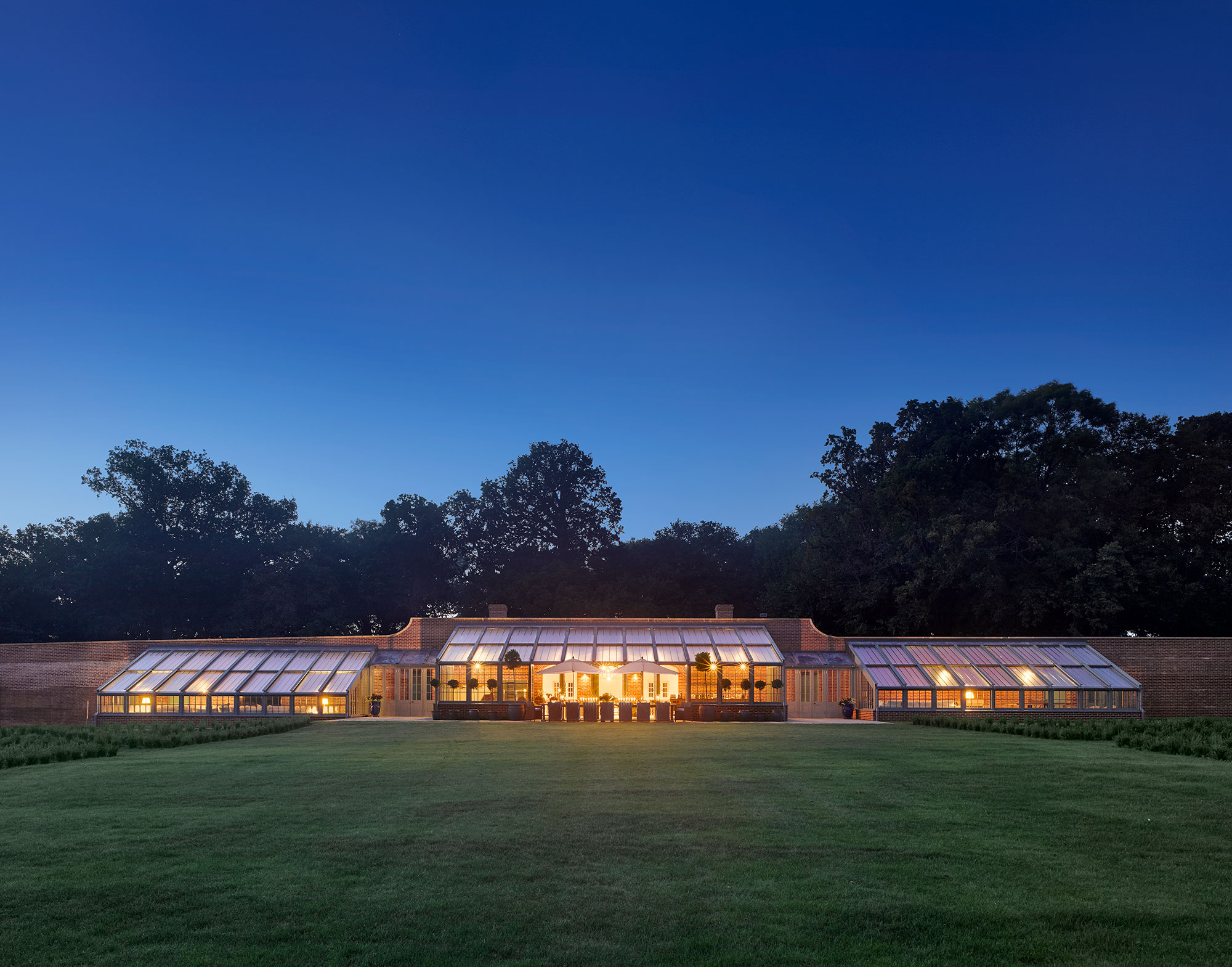 During my stay, I visited the newly opened glass house, or Walled Garden. Comprised of three glasshouses, the property – despite being Victorian – felt incredibly modern. The décor is tasteful and minimal, with no antiqued furniture in sight. The central glasshouse is the main reception space, where a sprawling dining table and huge open-plan kitchen are flooded with morning light. Then on either side you have the games room (table tennis and football tables) and an insanely cosy living room (complete with the biggest TV I have ever seen in my life).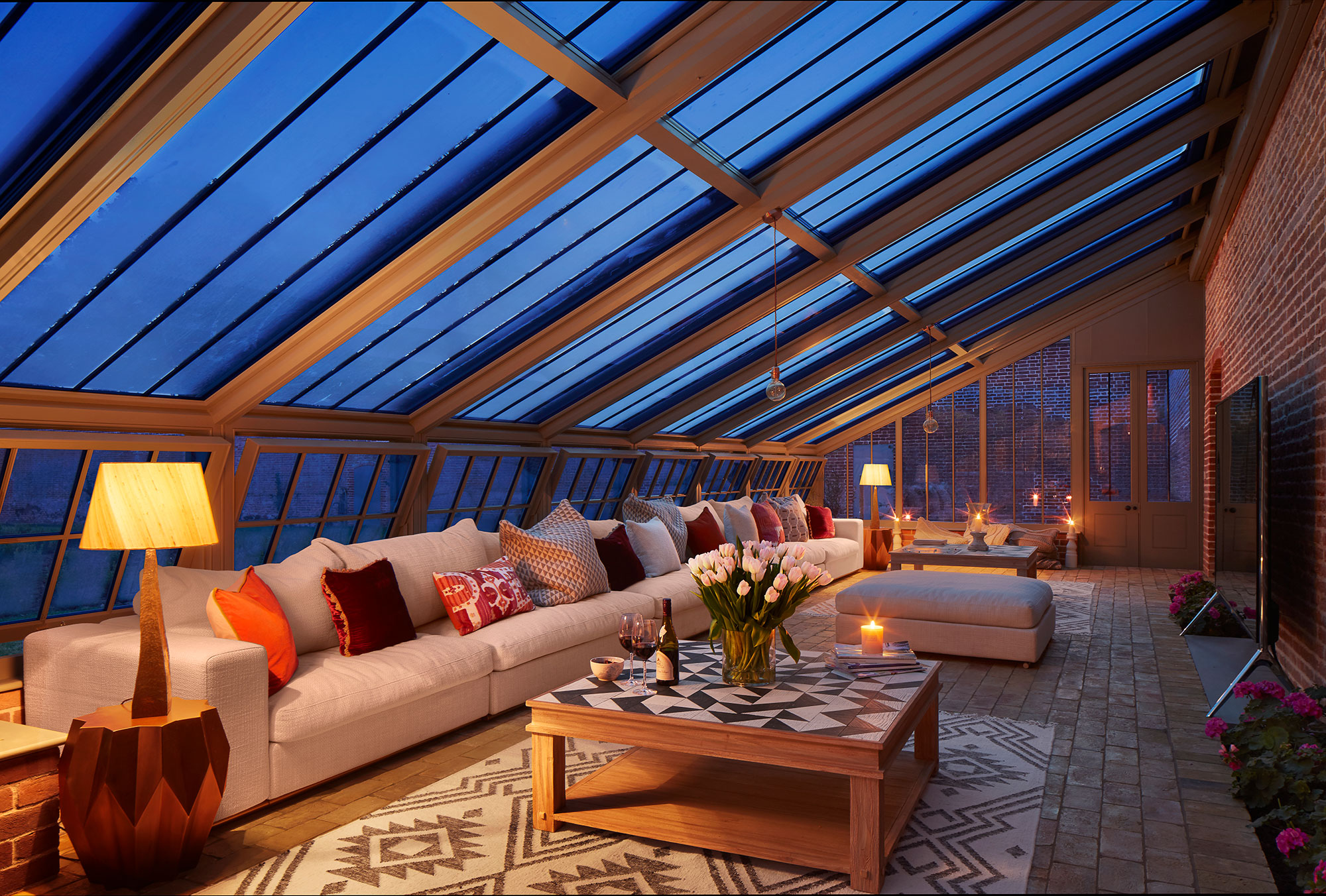 Then there's the bedrooms, eight in total, all complete with en-suite bathrooms and huge bronze roll top bathtubs. The rooms are surrounded by one acre of lush gardens so sleep with your curtains open, gaze up at the Suffolk night sky (there's literally no light pollution in this region, so you can see stars flood across the sky by nightfall) and wake up to the sun rising over the garden's wildflowers.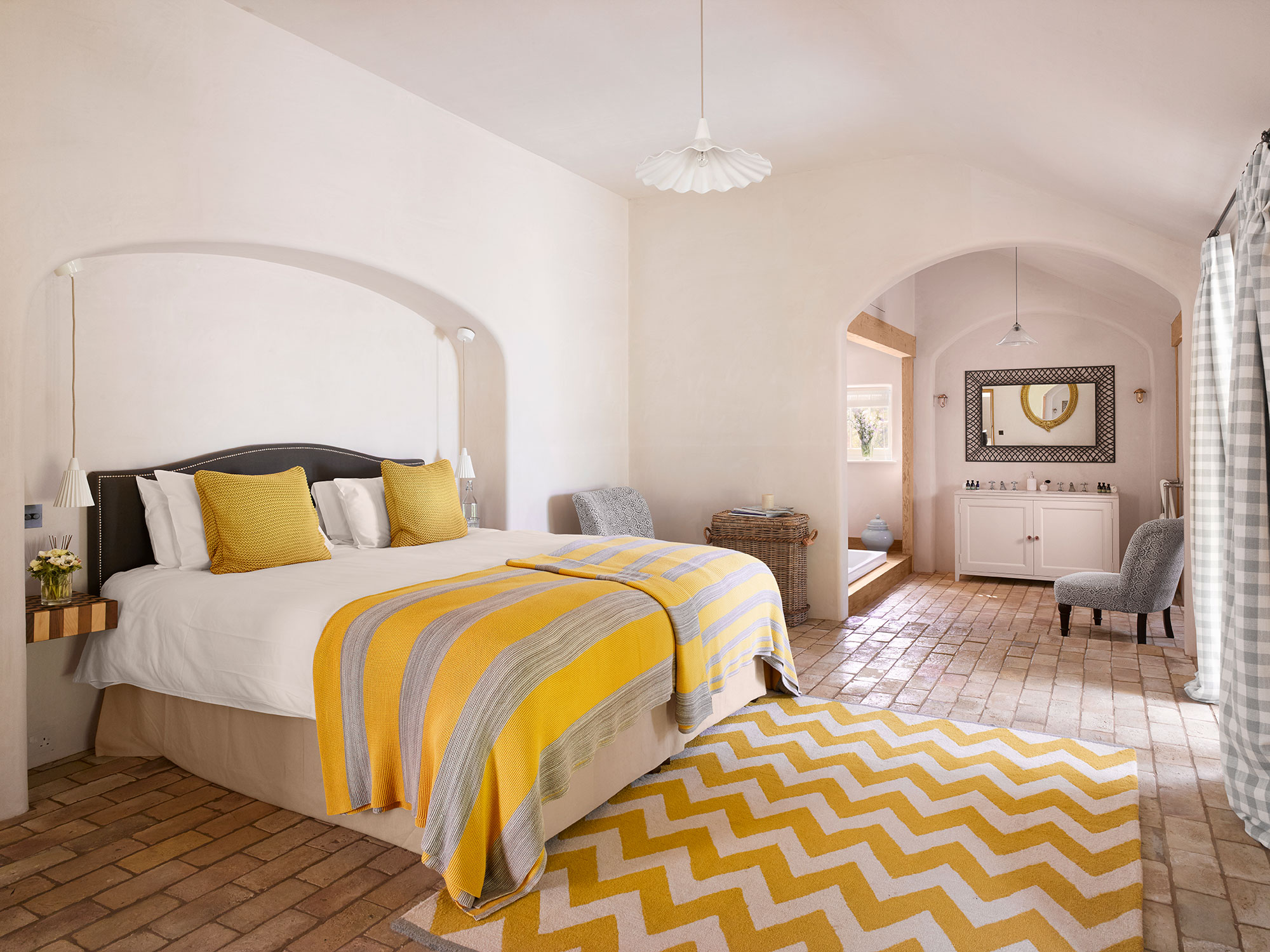 If cooking's your thing, you can send them a grocery list in advance and they'll fill the property with all the wine and food you'd need to cover the weekend, or if you're feeling a bit extra, you can pay a slightly higher supplement and have the property's private chef cook for you and your friends (highly recommended).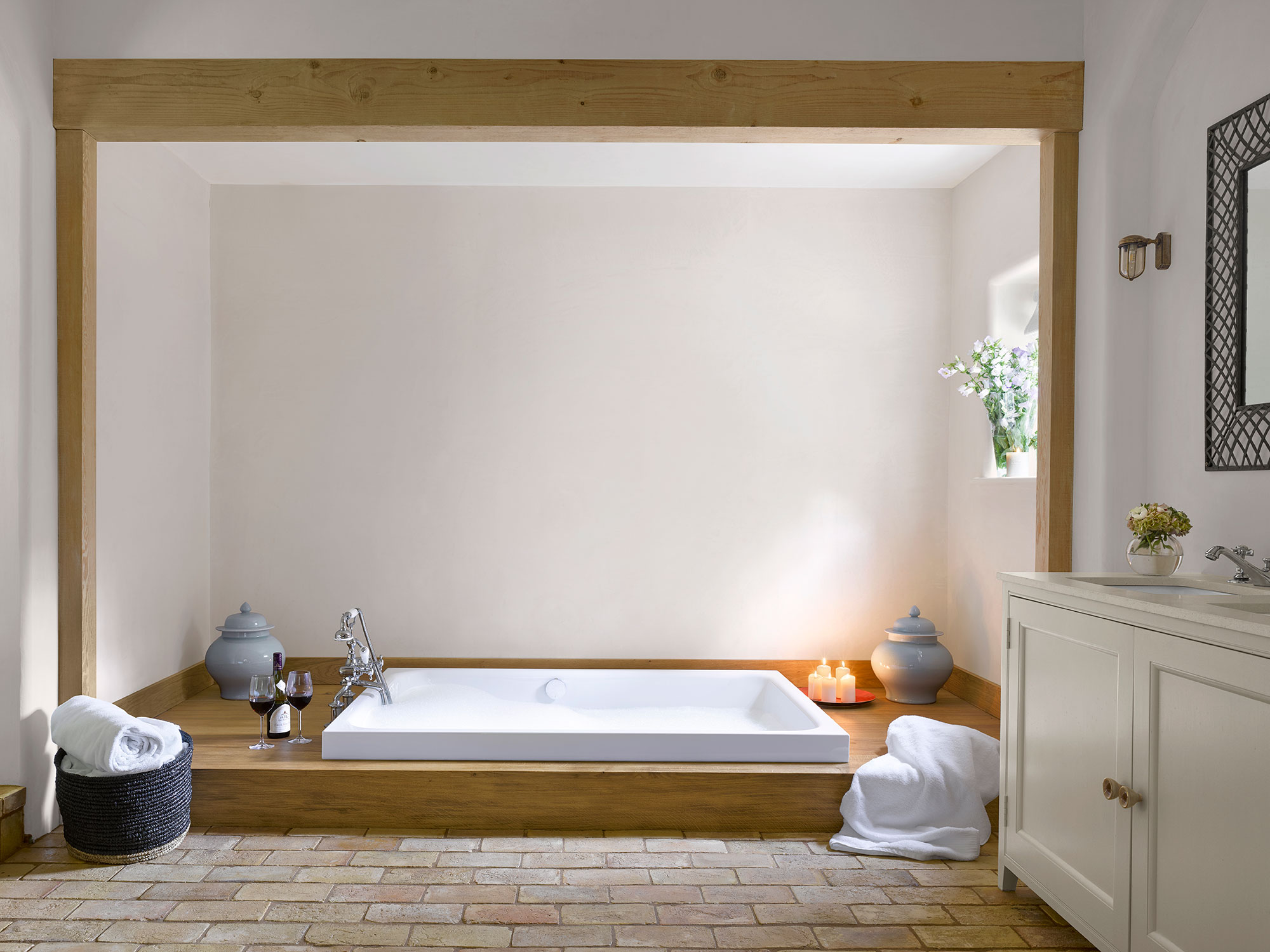 Spend your days (or nights) soaking in the outdoor Jacuzzi and swimming pool, go for long walks in the woods, play tennis, grab one of the property's bikes and cycle around the surrounding hillside, climb a haystack, grab one of the property's complimentary bikes, hit the local village pub or just sit in front of the TV with a bottle of locally sourced wine. Whatever you do, do it slowly – you're on country time.
Prices at the Walled Garden start from £962 per night and Garden Cottage from £244 per night. Prices for The Walled Garden & Garden Cottage combined start from £1,056 (all rates are based on a seven-night stay).