Everyone's interpretation of Los Angeles is different. From South L.A to Studio City, the sprawling desert city nestled between the canyons and Pacific Ocean is near impossible to define in one single guide. Whether you're into thrifting at Torrance swap meet, meditating at Pacific Palisade's Self Realization Centre or just posting up on Fairfax, there's something for everyone in L.A. There's no better city to cruise around. But forget about renting a car or listening to those archaic ideas about L.A. being "impossible to get around if you don't drive." We have Uber now.
Each neighbourhood is equally worthy of a guide of its own and everyone's experience in the city is entirely different depending on which area they're staying in and what they want to get out of it. But clubs, bars and restaurants in Hollywood can go from cool to over with within 12 months—then they get re-named, re-opened, then become cool again—others outlive the rest and become iconic in the process. From Beverly Hills to Silverlake, this is a guide to some of the (current) spots to check out.
Eating…
Opened by Matthew and Terces Engelhart, the couple who founded Café Gratitude, Gracias Madre is the vegan Mexican spot we've all been waiting for. The outdoor patio is perfect for brunch; try the Uno bowl and the tofu ranchero.
8905 Melrose Ave, West Hollywood, CA 90069, United States
Dan Tanas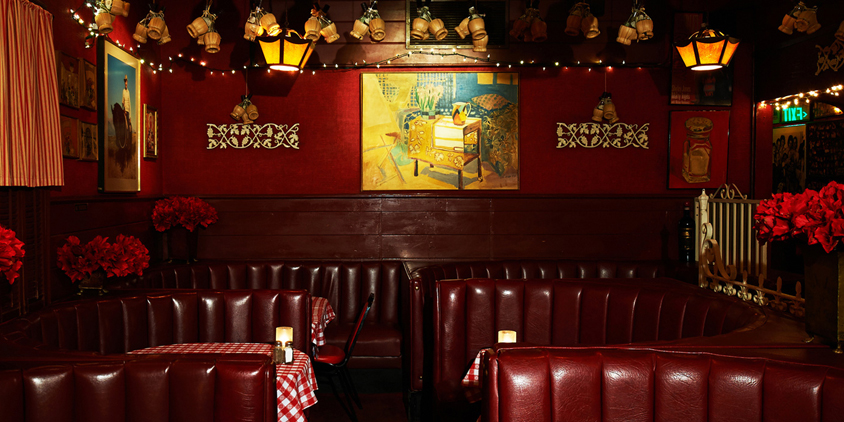 There's no other late-night eatery in LA like Dan Tanas. The Italian restaurant has been an insider's spot since it opened in 1964. Fred Astaire ate at Dan Tanas once a week and John Belushi was dining there the night he died. In the town famed for its gluten free, alkaline-water drinking crowd, Dan Tanas serves up huge steaks and heavy pasta with a stiff vodka martini. On a lazy Sunday night you'll spot a drifter propped up at the bar sat next to a Paramount executive, laughing and joking with Michael, the Croatian bartender who's been manning the bar for over 45 years.
9071 Santa Monica Blvd, West Hollywood, CA 90069, United States
Musso & Frank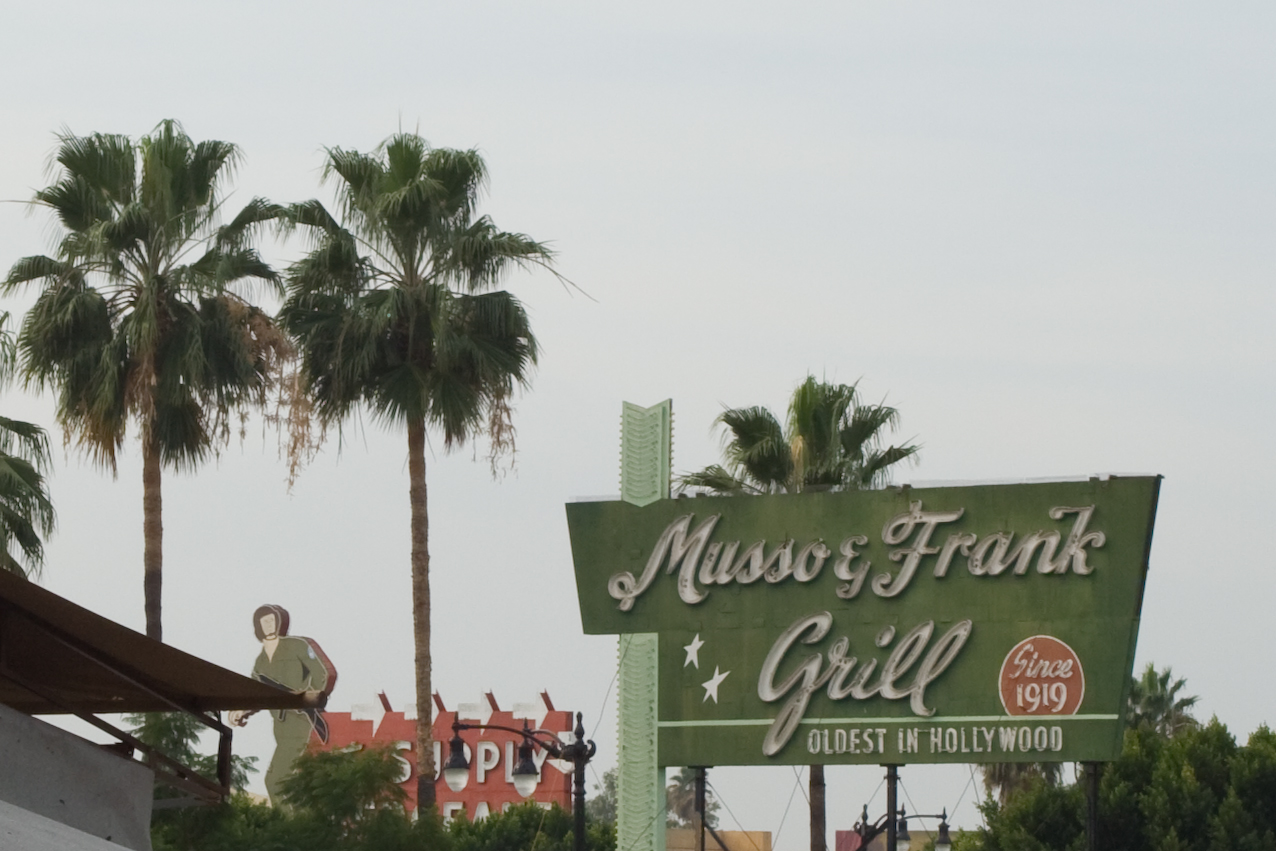 Much like Dan Tana's, Musso & Frank is a Hollywood landmark. In the 40s, the bar was frequented some of America's greatest novelists, from John Fante and F. Scott Fitzgerald to Bukowski. It was also a haven for screenwriters and actors like Orson Welles, Greta Garbo and Humphrey Bogart. Hollywood's oldest restaurant has dim-lights, no music, tea-stained wallpaper and deep red booths. The food isn't exactly gluten-free but the drinks are mad strong and the breakfast omelette is beyond.
6667 Hollywood Blvd, Los Angeles, CA 90028, United States
Drinking…
Tenants of the Trees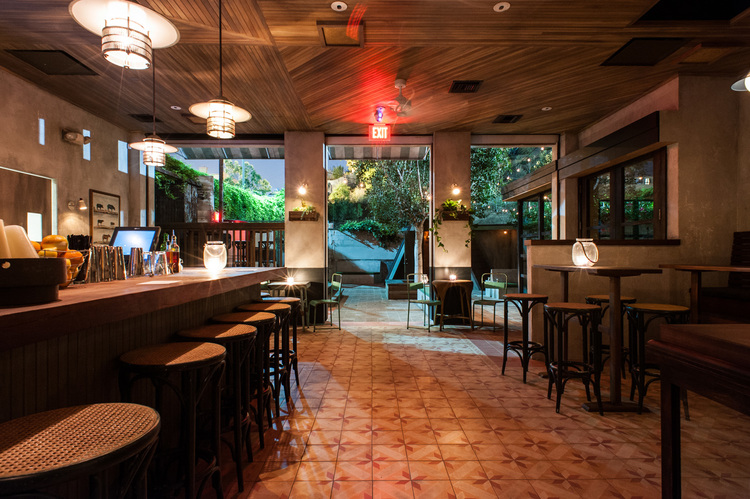 Tenants of the Trees opened in September last year and has single-handedly dragged all the cool kids back to Silverlake. The space (unknown to most) is split in two. The main entrance takes you into Tenants of the Trees, an open courtyard leading into a larger bar space and dancefloor. Then there's Out of Order, the smaller invite-only part of the club where cellphones aren't allowed and you've gotta know the door guy to get in. There's a more intimate house party vibe and it's probably one of the only places in L.A. you'll actually see people dance.
2808 Hyperion Ave, Los Angeles, CA 90027, United States
Blind Dragon
Opened by Hollywood powerhouse H.Wood Group (same people behind The Nice Guy and Bootsy Bellows), Blind Dragon is part nightclub, part private-karaoke lounge, hidden just off of Sunset. You enter through a parking lot into what can only be described as a sexy-mellow club space. It's private karaoke booths are a favourite of Kendall Jenner, Gigi Hadid, Beiber et al. Order a bottle of Don Julio 1942 and tell yourself you're Gucci Mane.
BLACK
Between all the bottle service bars and "guestlists" BLACK gives L.A. it's much needed chill. Situated in East Hollywood on a near-empty street on Santa Monica Blvd and co-owned by pro-skaters Atiba Jefferson, Heath Kirchart, Jerry Hsu and Braydon Szafranski. The music is loud, the drinks are strong and it's always a messy good time.
6202 Santa Monica Blvd, Los Angeles, CA 90038, United States
Shopping…
Catwalk Vintage
Literally overflowing with vintage designer clothes, Catwalk is the place where Tom Ford went to buy archive pieces of his own designs and Alessandro Michele went to snap up some pieces for the Gucci archive. Prices are reasonable and what's on display is only 10% of what stock they actually have, so ask for specific brands and they'll bring you out racks.
459 North Fairfax Avenue Los Angeles, 90036
Melrose & Fairfax Flea Market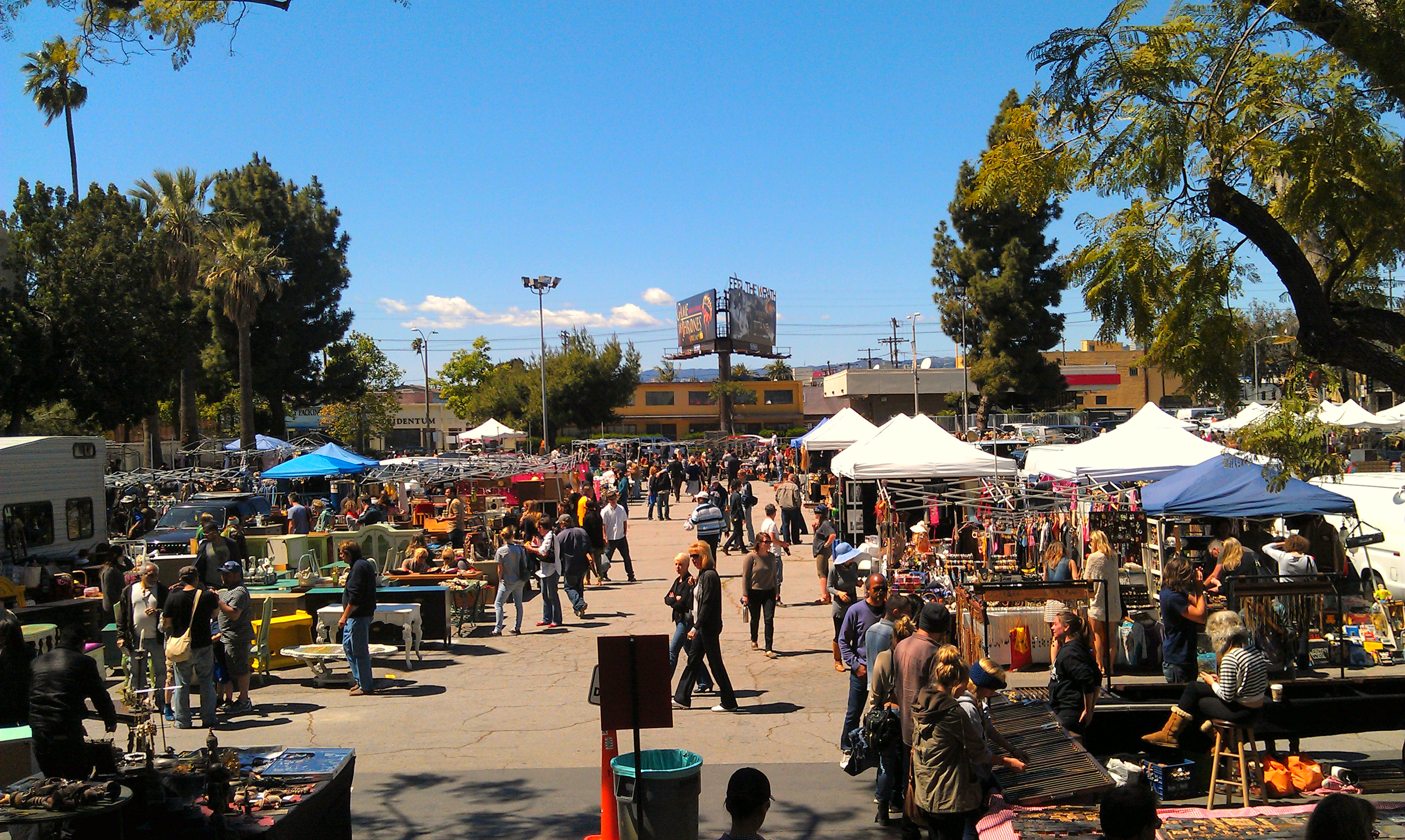 Spread across the parking lot of Fairfax High School, this is L.A.'s best flea market (other than the Rose Bowl ofc). Literally hundreds of stalls with more vintage tees, dungarees, denim shorts, boots and vintage Polo than you could ever fly back with. Check out the found photo stand for some authentic Nan Goldin-esque prints.
7850 Melrose Ave, Los Angeles, CA 90046, United States
Roundtwo Vintage
If you're more into vintage Tommy, Supreme, Jordans and Polo then RoundTwo will be up your street. If you didn't manage to cop that Supreme x Airmax collab then chances are they'll turn up here.
7320 Melrose Ave, Los Angeles, CA 90046, United States
Sleeping…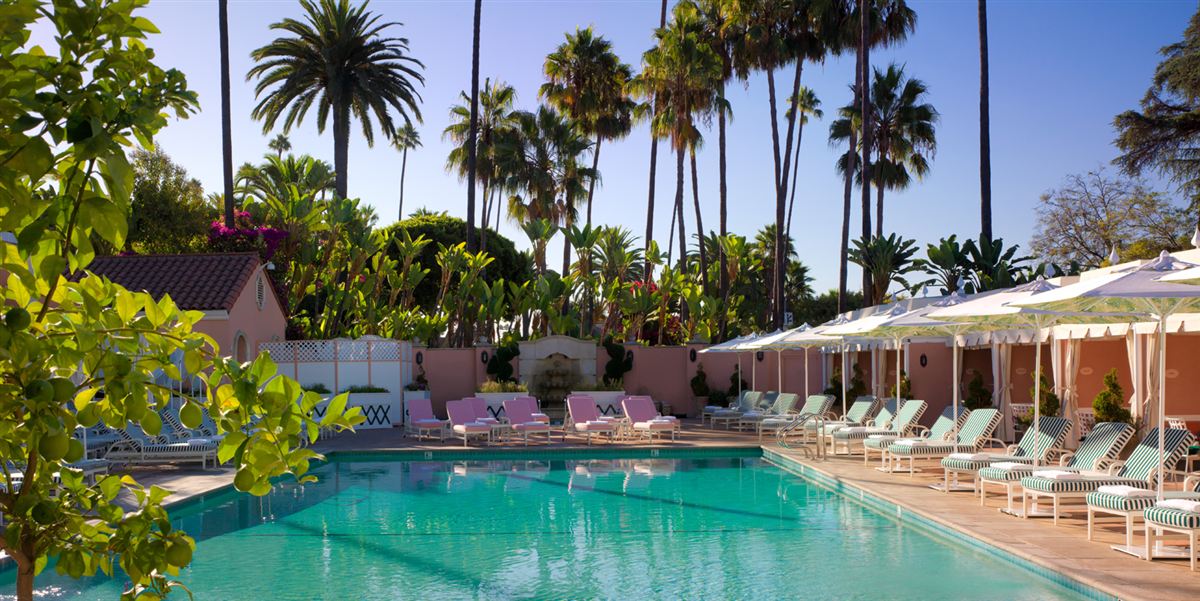 The Beverly Hills Hotel
Nothing beats the Beverly Hills Hotel. From the cosy rooms adorned with fresh peaches, to the lush gardens lining the walkways to the bungalows, everything is taken care of. Then there's the counter (perfect place to grab pancakes), the pool (underwater sound system) where you can swim whilst listening to Frank Sinatra, and of course the Polo Lounge, where all good nights start/end. Take a bubble bath and order the Parmesan truffle fries.
9641 Sunset Blvd, Beverly Hills, CA 90210, United States
Ace Hotel Downtown
Ordinarily Downtown L.A. would need its own guide, but Ace is a spot worth mentioning. Housed in the incredible 1927 United Artists building, the industrial-style rooms are spacious and lofty. If you're in town for art-related, downtown-centric things then this is the ideal spot. There's always a rooftop party going on as well. Last year NoVacancyInn threw the Stüssy party, and it's just a stumble back to your room.
929 S Broadway, Los Angeles, CA 90015, United States
Chateau Marmont
The place needs no introduction. But when you're considering which room make sure you book out bungalow three or four and remember that the pool is open 24 hours a day. That's right, when that 2am call time comes around and you're scheming your next move, you can post up by the pool with a drink and night swim til sunrise.
8221 Sunset Blvd, Los Angeles, CA 90046, United States
visitcalifornia.co.uk