Ibiza has long been a place of questionable clichés. From red-faced Brits migrating from Shagaluf, to the more contemporary stereotype of ageing post-ravers doing yoga poses in harem pants with a spliff hanging from their lips, all while waxing lyrical about the islands "heyday".
But clichés aside, the island itself is unbelievably and unquestionably beautiful. With crystal clear turquoise water, hidden coves and pristine white beaches, it's easy to forget you're only 1.5 hours away from London. The island is literally pulsating with spiritual energy. It also goes by the name 'Scorpio Island', given to it after a 1978 astrology congress in San Antonio due to its age and the fact that Ibiza sits across numerous powerful ley lines. You can kinda feel it when you're there.
So if you want to make the most of Ibiza's unrivalled Baleric beauty, then Amuse gives you a rundown of the best spots to visit before the island closes for the season.
Eat
Bar Le Monde, Santa Gertrudis
Le Monde is a super cute and cosy Italian-Spanish tapas restaurant. The food is incredible and tastes homely, the wine is delicious and doesn't stop flowing – as encouraged by the restaurant's long-time owner Maurizio, who's always on hand to fill your glass.
Carrer Venda de Fruitera, 11, 07814 Santa Gertrudis de Fruitera, Illes Balears, Spain
Babylon Beach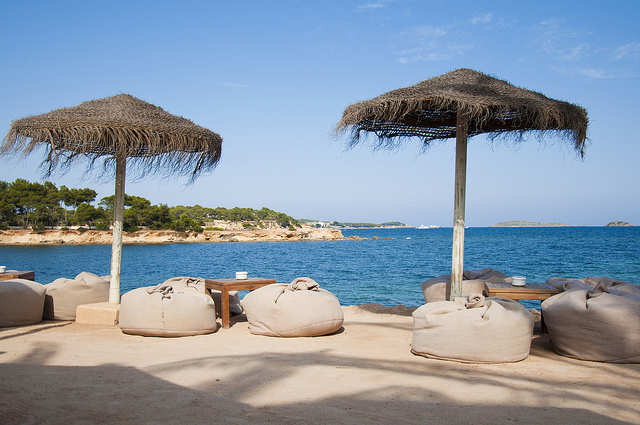 If you're a vegetarian or vegan, travelling to any coastal town is always a bit of a nightmare. Although the name might sound a bit cringe, Babylon Beach is a secluded cliff-side restaurant serving up the finest organic food. It's a small spot with amazing gluten-free and vegan options with sunbeds facing the ocean and steps leading directly into the ocean. Lay out on the boat-dock for maximum sun.
Spanien, Camino Bucarest, 27, 07840 Santa Eulària des Riu, Spain
La Paloma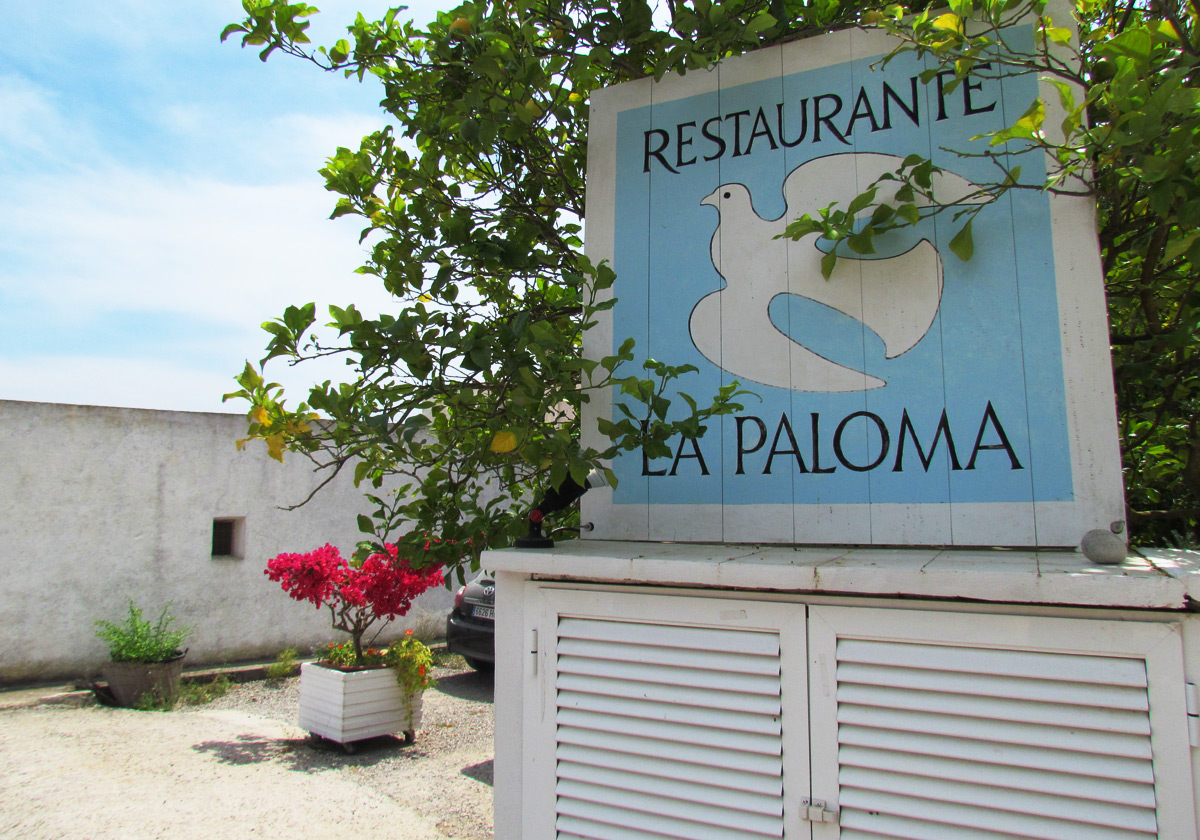 An Ibiza favourite, La Paloma is an open-air, tree-lined restaurant with a perfectly curated menu and fresh ingredients. Book early to avoid disappointment – it gets full very quickly and stays open late. If you're not planning on going out out then head here around 11.30pm, have a late night bite and drink into the early hours. That's the vibe here.
C/ Can Pou, 4, 07812 San Lorenzo, Illes Balears, Spain
Drink
Pikes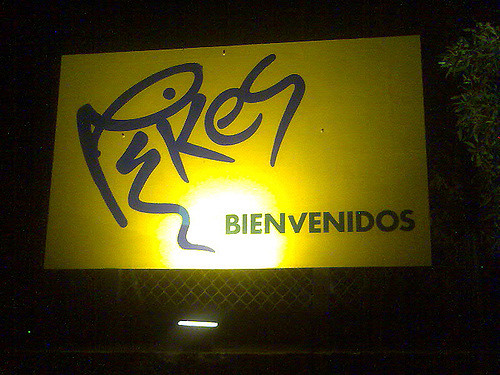 Pikes is as iconic as Ibiza itself, located high in the rural hills just outside of San Antonio. Founded in the 1980s by Tony Pike, it became the go-to hideout for everyone from George Michael (he filmed the video for Club Tropicana here lol) Grace Jones and Freddie Mercury. It functions as a hotel, bar and club and is made up of loads of smaller rooms and coves, all very sexy and secretive. The drinks are crazy strong and you'll want to sneak off into the gardens with someone by the end of the night.Camí Sa Vorera, S/N, 07820 Sant Antoni de Portmany, Illes Balears, Spain
Experimental Beach Club
If sparklers and clubbing isn't your thing then you'll definitely be into ECC's beach club. In comparison to ECC's properties in London and New York, it's Ibiza spot is obviously open-aired and breezier (actually makes it feel more modern tbh) the drinks are still strong, the music is good and the crowd is marginally better.
Playa des Codolar Salinas, s/n, 07817 Ibiza, Islas Baleares, Spain
Swimming
Benirras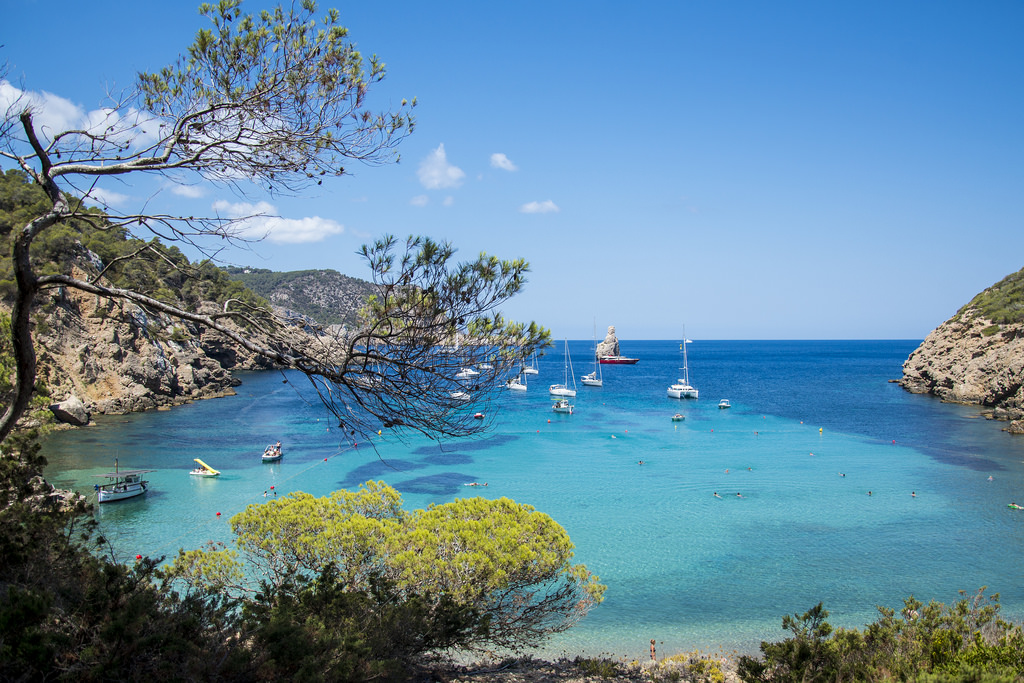 It's a small medium sized beach in the north of the island, the drive down to the beach is one of the best things about it, winding roads delving deep into valleys until you see a serene turquoise opening.
Cala D'Hort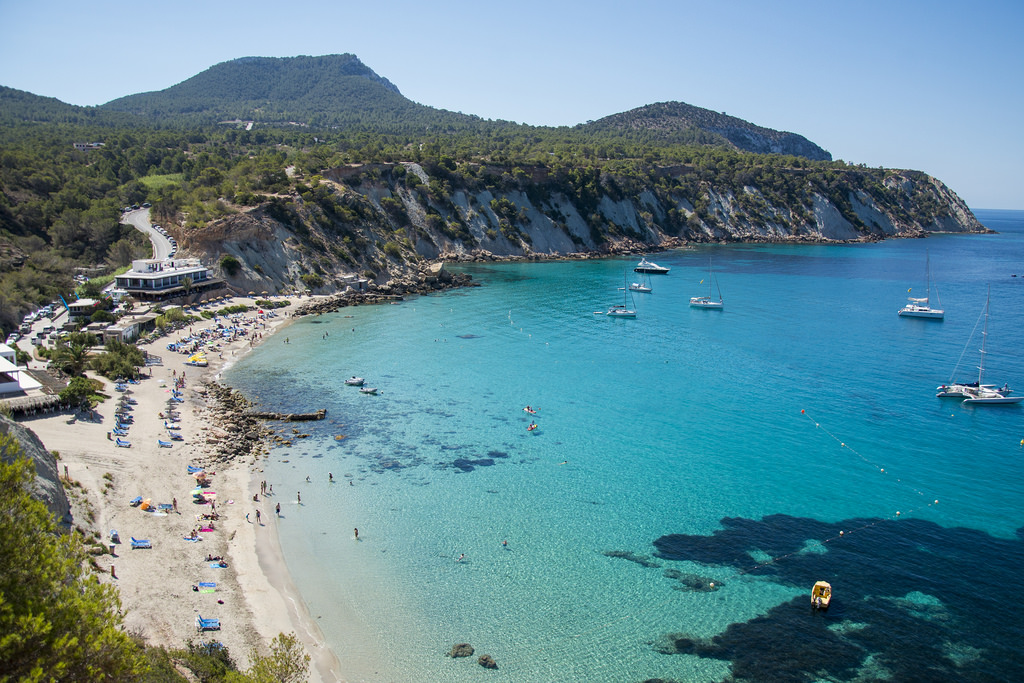 A small beach with unbelievable views of the rocky limestone island of Es Verda, which is only a few hundred metres from the shore. The waters are clear, the ocean floor is sandy and you have to stay for sunset.
Formentera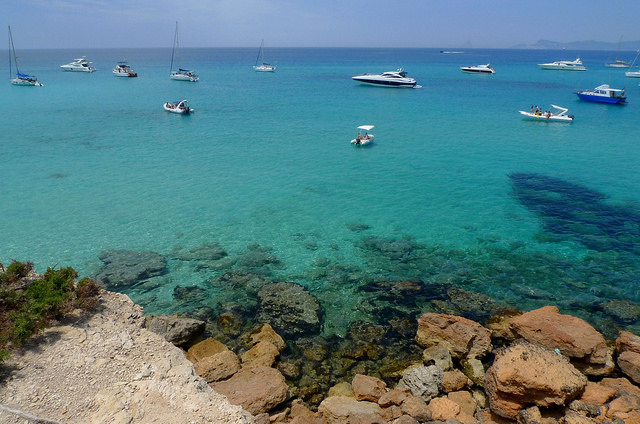 No visit to Ibiza is complete without jumping on a boat to Formentera. Ideally you'd charter your own yacht. Alternatively there are several boats a day from Ibiza town that will take you on the 30 minute journey to the island for a pretty cheap price. Rent a villa or stay at Es Ram (pine trees and a freshwater pool line the property and a Fiat 500 comes with the room rate) eat at Can Carlos (book in advance) and just enjoy the views of one of the Mediterranean's most beautiful beach.
Where to stay
ME Ibiza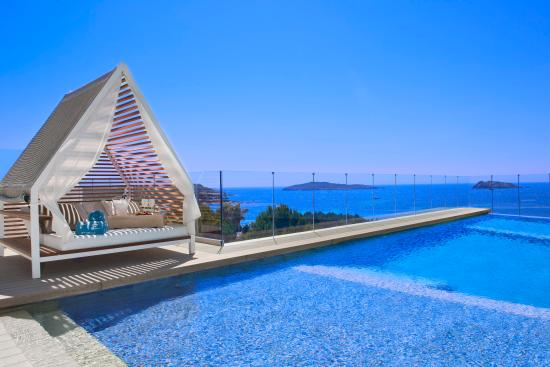 Located in the quieter Eastern side of the island, Santa Eulalia, ME is the minimalist hotel with an infinity pool that pours into the ocean. Rooms are clean and spacious, the staff are incredibly attentive and accommodating. The hotel can arrange a Range Rover to pick you up from the airport (cars come with built in WiFi, perfect for co-ordinating dinner plans en route to the hotel). Throughout the summer, the hotel is holding five rooftop parties across each of their properties entitled 'Come with ME', whereby a well-known DJ from each city will head to a different location and bring the sound and vibe of the sister hotel. Take your morning juice and walk down to the beach below the hotel, sit on the rocks and watch the fishes swim in the crystalline water below – it's probably one of the chillest spots I found in Ibiza.
Rooms start t £250 per night. melia.com