Despite not even being two years old, Axel Arigato have people in over 100 countries wearing their array of simple and chic leather sneakers. The footwear brand—based in Gothenburg—was founded by Max Svärdh and Albin Johansson in July 2014. With backgrounds in fashion and e-commerce at Swedish startups Trendia, Milk and Honey, and NLYMan, Svärdh and Johansson cite social media as a huge facilitator for their speedy growth. "We're a direct-to-consumer brand so we don't rely on retailers to get our product out to people," says Johansson. By launching Axel Arigato on social media, even before they had the e-commerce site up and running, the pair used Instagram as a mood board and PR space. Before long, the minimalist aesthetic caught the eye of Kendrick Lamar and Neil Patrick Harris, further boosting sales.
Today, Instagram is where customers find out about Axel Arigato's weekly drops. "[Instagram] is the way to launch a new brand today. Adverts in a magazine would never create that buzz, and young labels are going to do what we've done more and more," Svärdh says.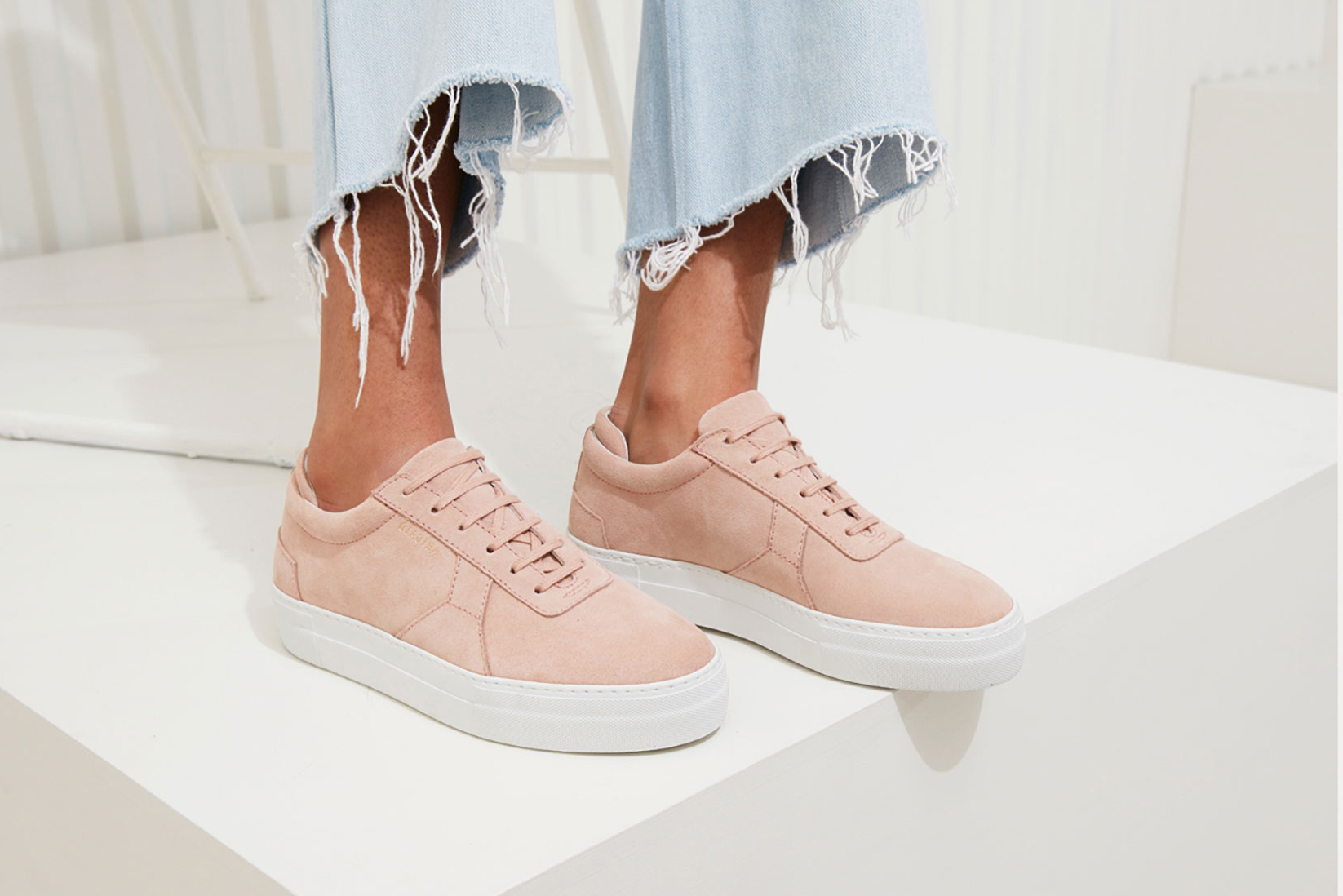 Insta-drops, working with influencers like Kristina Bazan, and having a supply and demand strategy inspired by Supreme and Palace has turned Axel Arigato into a cult global brand with 250k followers in record speed. "Supreme and Palace have a really on-point strategy. It's about keeping up the buzz," says Svärdh. A brand with a social media first model like this wouldn't have been possible five years ago.
"Being a strictly e-commerce site has allowed us to maintain the same quality as high-end brands, but at a much more accessible price point," says Svärdh. The leather and Margom soles from Italy are the same sort as used by Balenciaga and Common Projects' sneakers.
Though they've made their name online, their sneakers are stocked in a few select places (Harvey Nichols in London, Le Bon Marché in Paris, and De Bijenkorf in the Netherlands) and the duo plan to launch the first Axel Arigato store in the UK later this year.
Whilst they're coming to the UK first, Svärdh and Johansson cite Japanese aesthetics and minimalism as their main influence on everything from name and logo to product and packaging. "Axel Arigato is an homage to Asian culture," says Svärdh. From packaging design and boxes, which come complete with chopsticks, to stark and measured Instagram feed, the brand feels like an exercise in Japanese aestheticism. Even the word "arigato" translates as "thank you so much" in Japanese.