After Cannes and Venice, the Toronto International Film Festival (or TIFF) is the most important film festival of the year. Its unique mix of blockbusters, international films, and critically-acclaimed arthouse movies make it an exciting, multi-dimensional 10 day party destination that appeals to both cinephiles and entry-level film lovers.
Held in the heart of downtown Toronto, screenings are held in a variety of odd locations, making it the perfect way to get to know the city itself— films are screened in the trendy Annex based off of Bloor Street, the upper-crust area of King Street near Toronto's financial district and Ryerson University (a school which some of the city's most famous filmmakers call their alma mater).
But TIFF can also get confusing at times, especially in a sprawling city like Toronto. Sure, every time Drake proclaims himself "the 6ix god", our rent goes up $200. And since Torontonians pride themselves on things being cool and certain places having expiry dates for being trendy, it can be hard to stay up to date. Luckily, we've compiled a list of places to be during this year's festival.
Where to Party
When looking for the best afterparty during a film festival, the obvious answer might be to head straight to the nearest Soho House, but in Toronto, The Spoke Club (a more low-key members club) is the one to watch.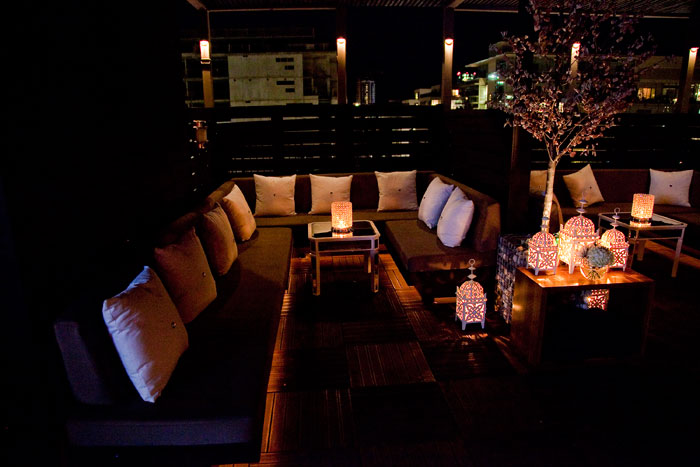 The four-level club, excluding its beautiful rooftop bar and patio, has views of the city and the CN Tower and has a more chill, non-exclusive vibe (and a serious lack of majorly pervy guys, FYI). Just like Soho House, there's an under-28 membership deal, meaning the spot is comprised of mostly young people working in the arts, from television and film to designers. If you're a member of The Groucho or The Hospital Club in London, you can hit up The Spoke Club and bring your friends (you just have to let the club know who you're bringing, and they're in). Be sure to catch the French Riviera inspired parties from 8th – 11th September, which is essentially an aesthetic extension of Cannes.
If you want something grittier and more of that Berlin vibe, pay a visit to Bambi's in the up-and-coming West Dundas neighbourhood. This is where deep house and techno calls home, and it's another place to rub shoulders with top Toronto talent, from up-and-coming actors to designers.
Wherever you go though, forget about the usual 2am call time – 4am and the club's still lit during TIFF.
How to Blag Your Way into Parties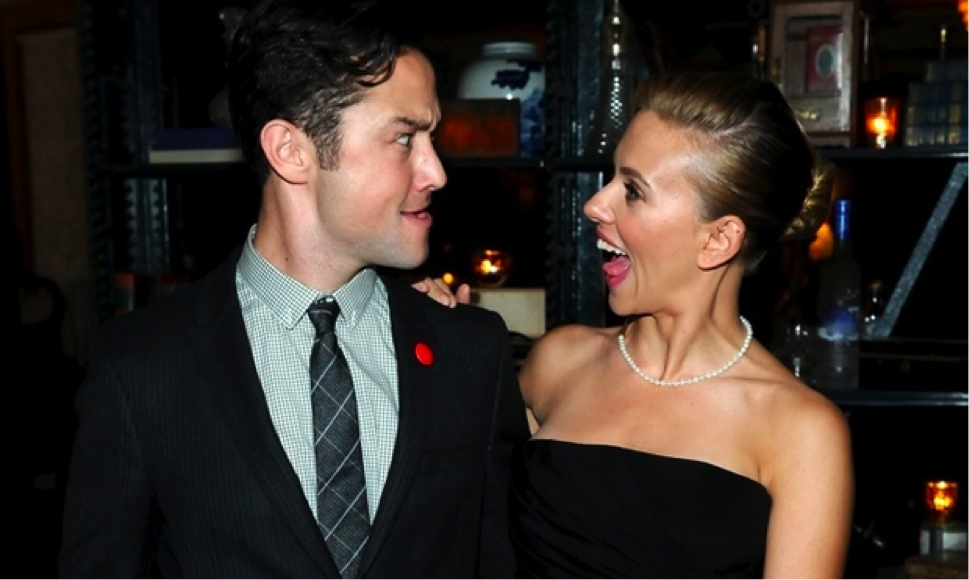 No matter how much Canadians complain about Toronto for whatever reason they choose that day, it's a friendly city with people who like to talk to you. Make friends with someone staying at the Thompson Hotel, which is the place to swim on the rooftop and take pictures of the Toronto skyline for the 'gram (who cares if you feel like a tourist, when else will you be able to do this?!).
The great thing about TIFF is that the passes for industry events run the gamut from press to film students. This means that if you're a film and media student at the undergraduate level, you can apply for a conference pass, which is basically an industry pass, then you can get into talks, which feature panels with some of the world's leading industry executives and talent.
Watching Films
Even with an industry pass, you will have to wait in the rush line for screenings, but you will definitely get in. It's just the waiting that can be annoying, especially if you're a Type A personality. However, if you show up to the ticket booth of the venue in question (but not for galas, aka red carpet premieres), they usually have tickets that they can print off for you when you show them your pass, which will allow you to skip the rush line and grab a drink while you wait for the film to start.
Where to Eat
For TIFF veteran Cait Alexander, a Toronto-based model and actress, it's chef Susur Lee's eponymously named restaurant Lee on King Street West that is a must-do after catching a TIFF screening in the area. Its Asian fusion, but randomly, it's their 25 ingredient coleslaw that has become a cult favourite. Lee also owns Fring's, which is co-owned by Drake. If you are looking for a more social, supper club feel, there's Brassaii, a Mediterranean-inspired hotspot, also on King West.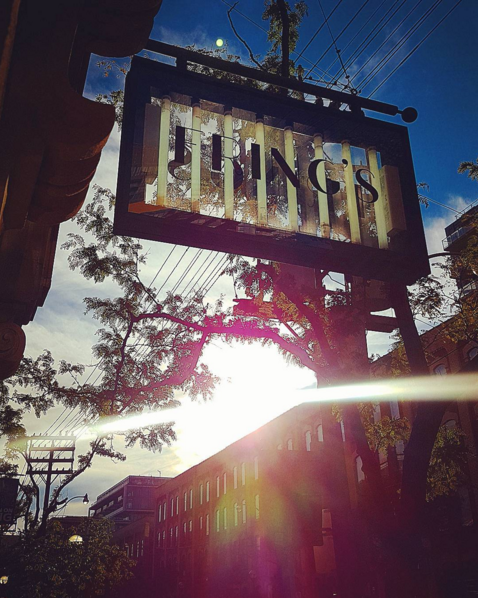 If you want to leave the King West area, the ritzy setting of Yorkville offers a ton of fine dining. I recommend Casa Moto, a contemporary Japanese restaurant on Yorkville Avenue. If you're saving your money for drinks, then check out Mexican restaurant El Trompo on Augusta Avenue in Kensington Market. At El Trompo, try the fish tacos and horchata, the authentic Spanish and Latin American drink of milk, rice, and cinnamon (it tastes better than it sounds — promise).
Where to shop
Since TIFF turns the city into what feels like Hollywood for 10 days in September, you can start in Yorkville, where Bloor Street West is basically Rodeo Drive. There's Holt Renfrew, Canada's answer to Bloomingdale's or Harvey Nichols. If you are overwhelmed by department stores, walk down Bloor, for everything from Hermès to Aritzia, a Vancouver-born mid-range shop that has always had a Vêtements vibe, but without the price tag.
If smaller concept stores are more your thing, there's Queen Street West, where you can get the latest sneakers or one-of-a-kind sartorial statements that Toronto tastemakers often prefer over more ubiquitous brand names.
Where to Stay
Let's be real — when you're visiting a cool city, you want to feel like you live there. Get yourself an Airbnb loft overlooking the city, and eat breakfast at your kitchen island before checking out screenings at TIFF.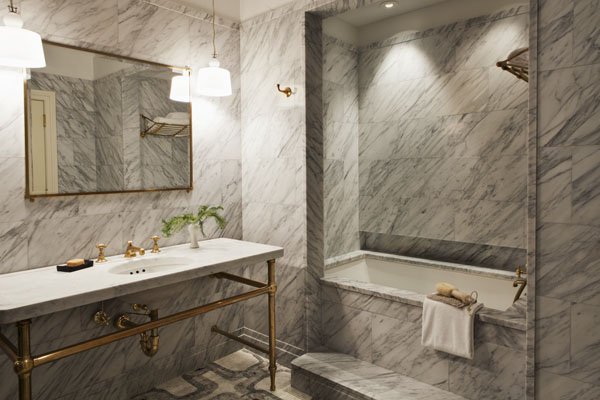 If Airbnb isn't your thing, it's the thing to stay at boutique hotels, like Toronto's famous The Drake Hotel and The Gladstone Hotel, both in the perpetually buzzworthy West Queen West area. For something closer, there's the Shangri-La on University Avenue, a favourite of A-list TIFF talent. Then there's the cosy Le Germain Hotel — but with two locations, you're better off staying at the one on Mercer Street if you want to be close to where most of the TIFF screenings happen on King Street West.