French photographer Laurent Laporte splits his time between his flat in Paris and his van in the Basque country, but travels globally every time he gets the chance. One of his recent trips was to Tibet, where a photoshoot with "an elegant French explorer for a tailored shirt brand" went brilliantly haywire.
The shoot was meant to happen on a traditional trip that would take in local horses, porcelain and wines, but the explorer changed plans last minute, instead dragging Laporte up a 5000m mountain with no real game plan or equipment. "The oxygen was already low there and each move was exhausting," says Laporte. "We arrived at the summit, which was covered in snow and he told me that he forgot the snow rackets, so we walked together in the deep snow and he was trying to break into every little wooden shack to find a place to crash."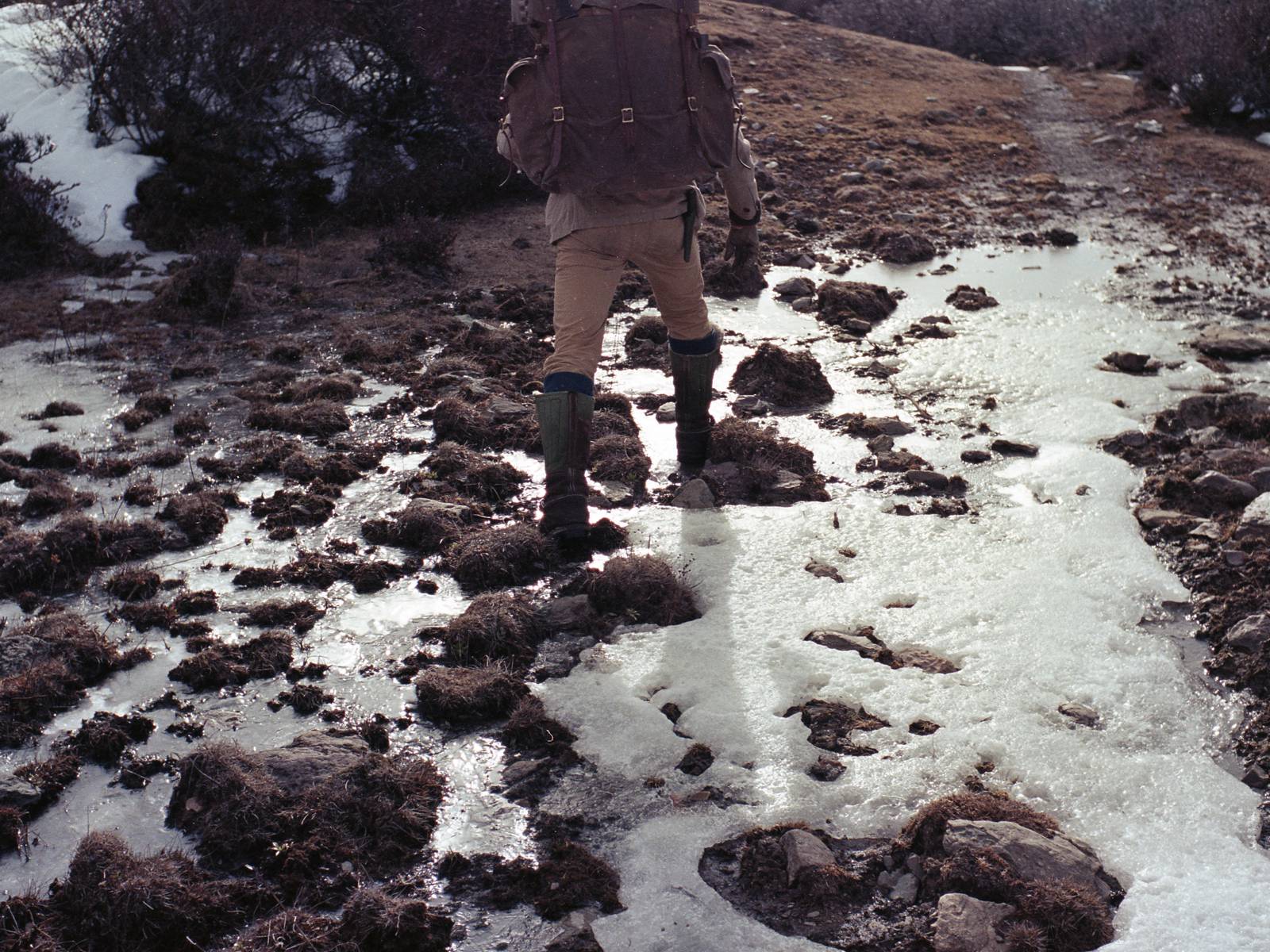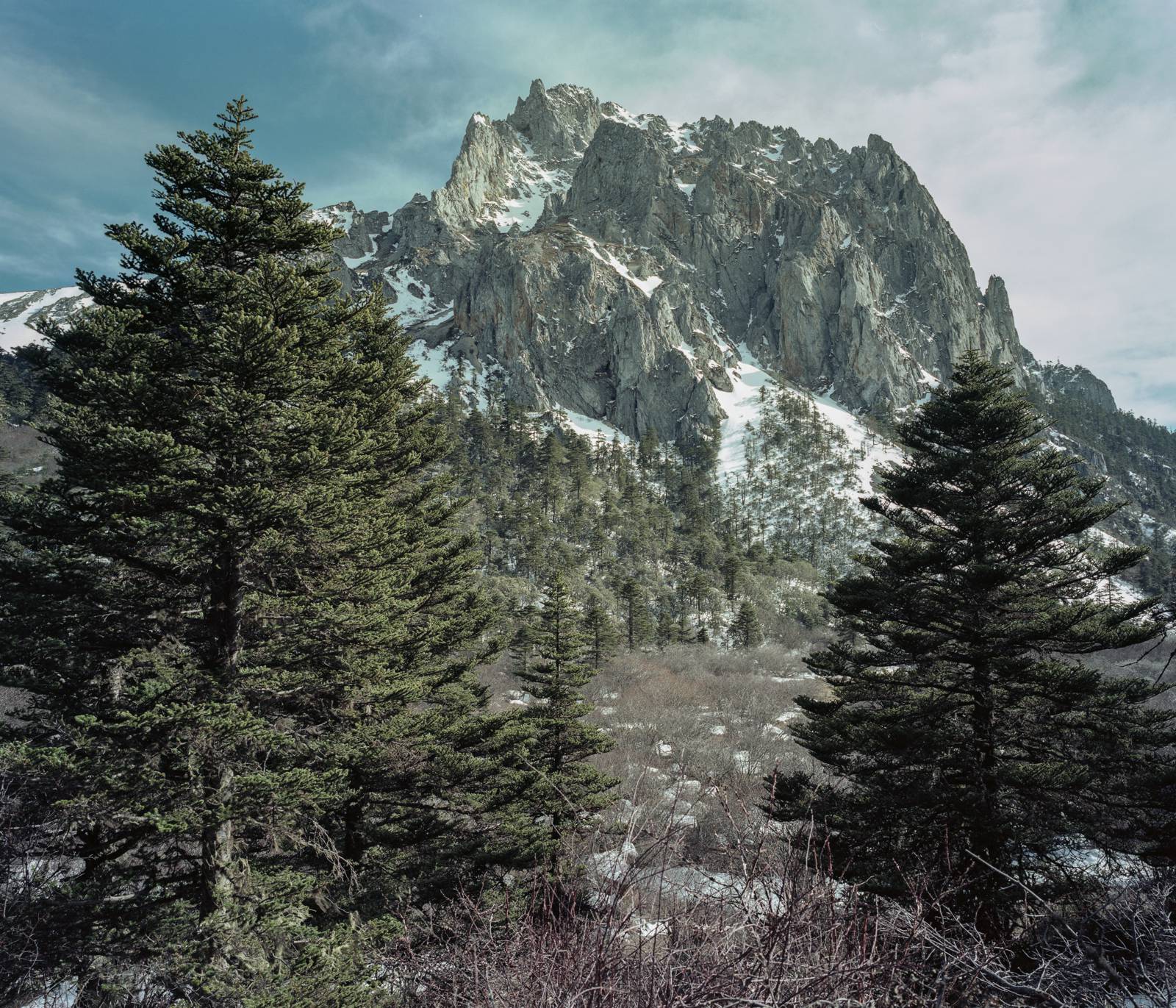 The pair eventually fell upon a hut that was packed full of snow and camped out for the night. "All through the night, I had to put my face on the wet, cold floor, so as not to inhale smoke from the fire we'd made to stay warm. Even if I hated this guy at this time, I admired his physical condition and acceptance of pain. I put all my stuff to dry near the fire, then the day after, my shoes were melted and I had to finish the trip with holes in my soles."
Still though, Laporte says it rates as one of his top three trips ever. Here he tells us about baller monks, culture shock and why it's so important to get lost.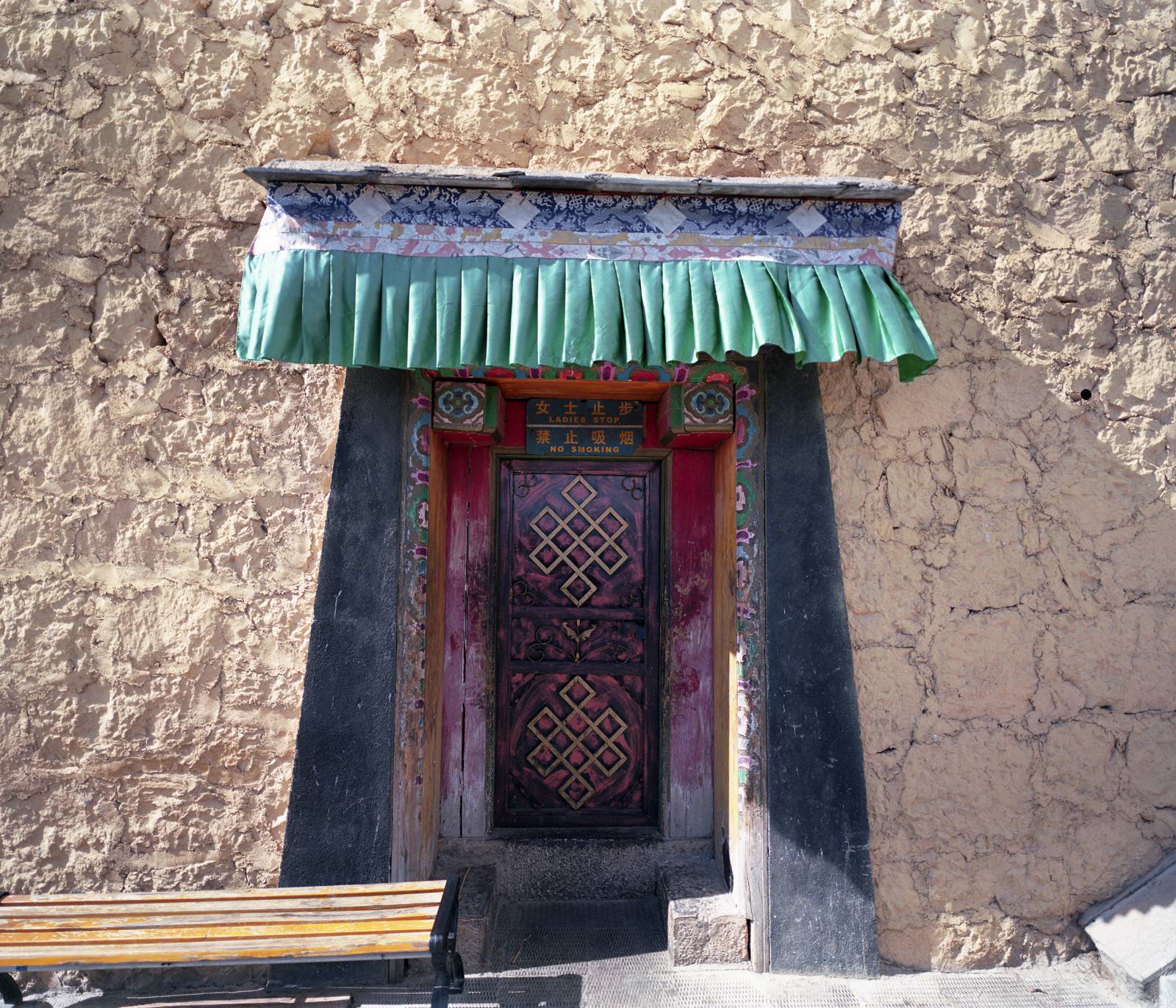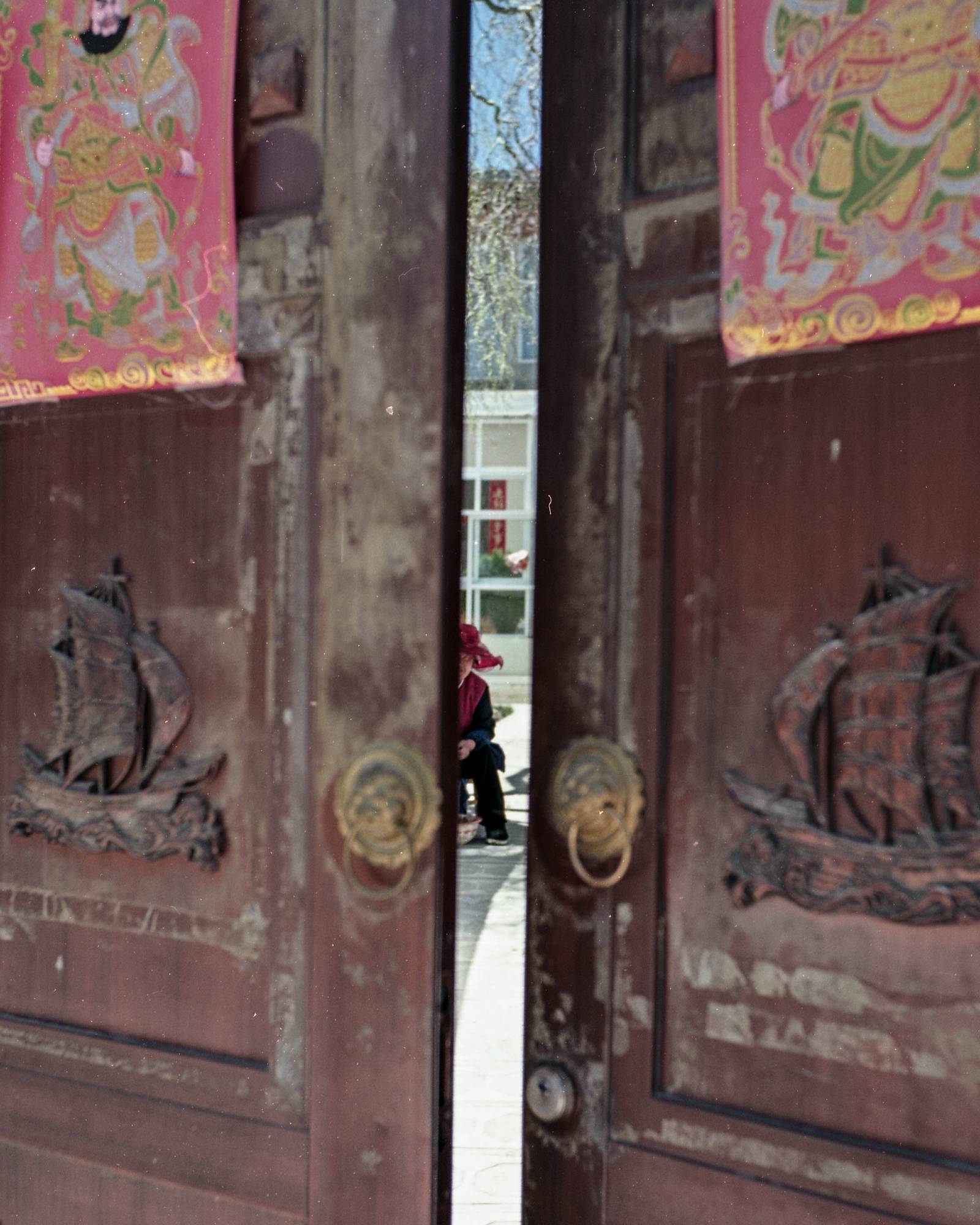 What did you find most amazing about the trip?
After the initial one week trip was cancelled, I found myself free for a few days, so I strolled and got lost in many places, which is just my favourite thing to do when I travel.
What was the culture like there?
It's very hard to make a statement about this because interactions with people were really limited because of language and I didn't met any tourists there to share our experiences of the life there. I understood that Tibetans are very religious, but more than that, they rely entirely on their monks because they're the ones who have all the knowledge. They explain everything, from gardening techniques to curing illness and even answering questions about love. Rich people pay monks to do private prayers in their house, which is the ultimate luxury there, so the monks are pretty rich too. They drive 4x4s and wear brand new sneakers which is very far from the typical image that everybody have in mind, but it's not the case for all.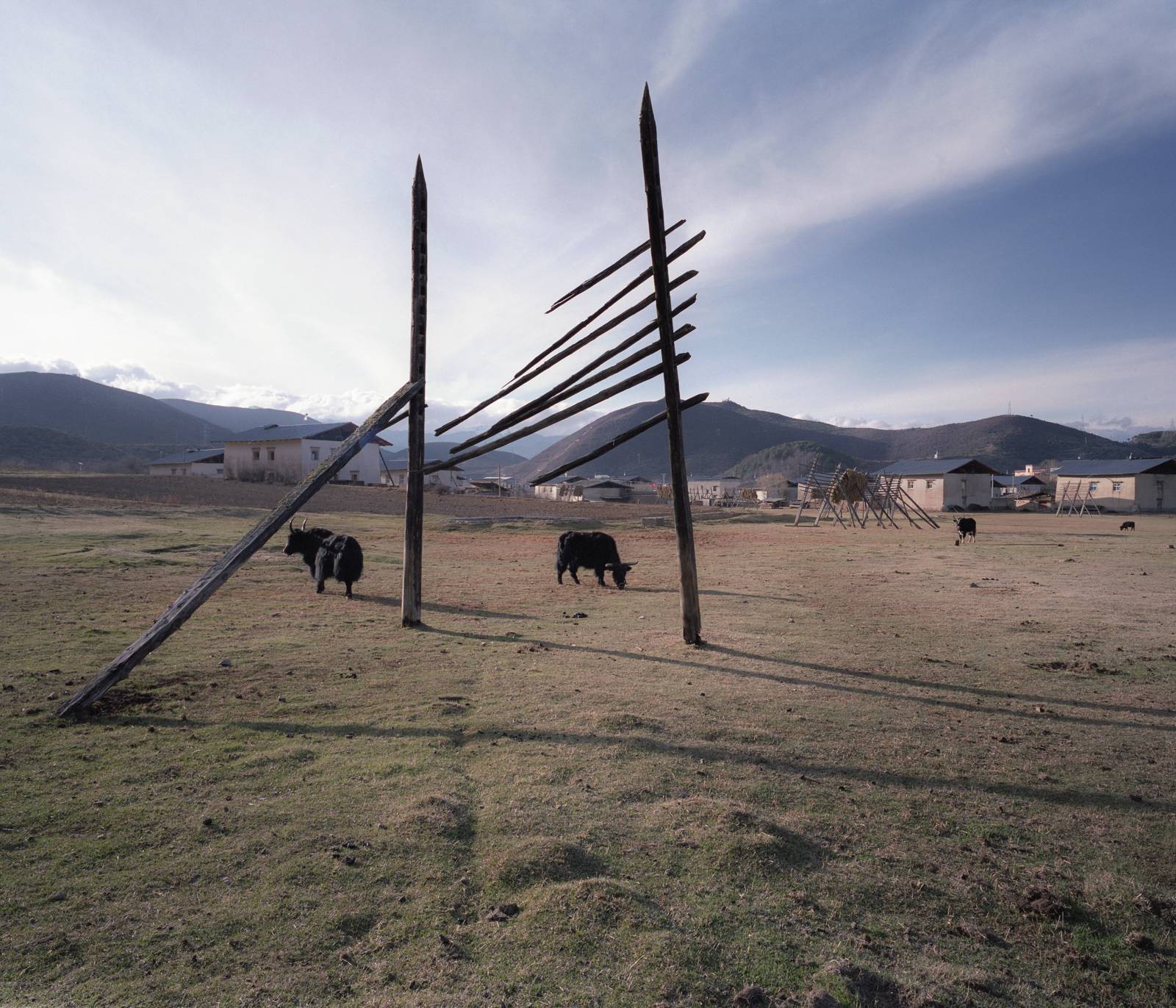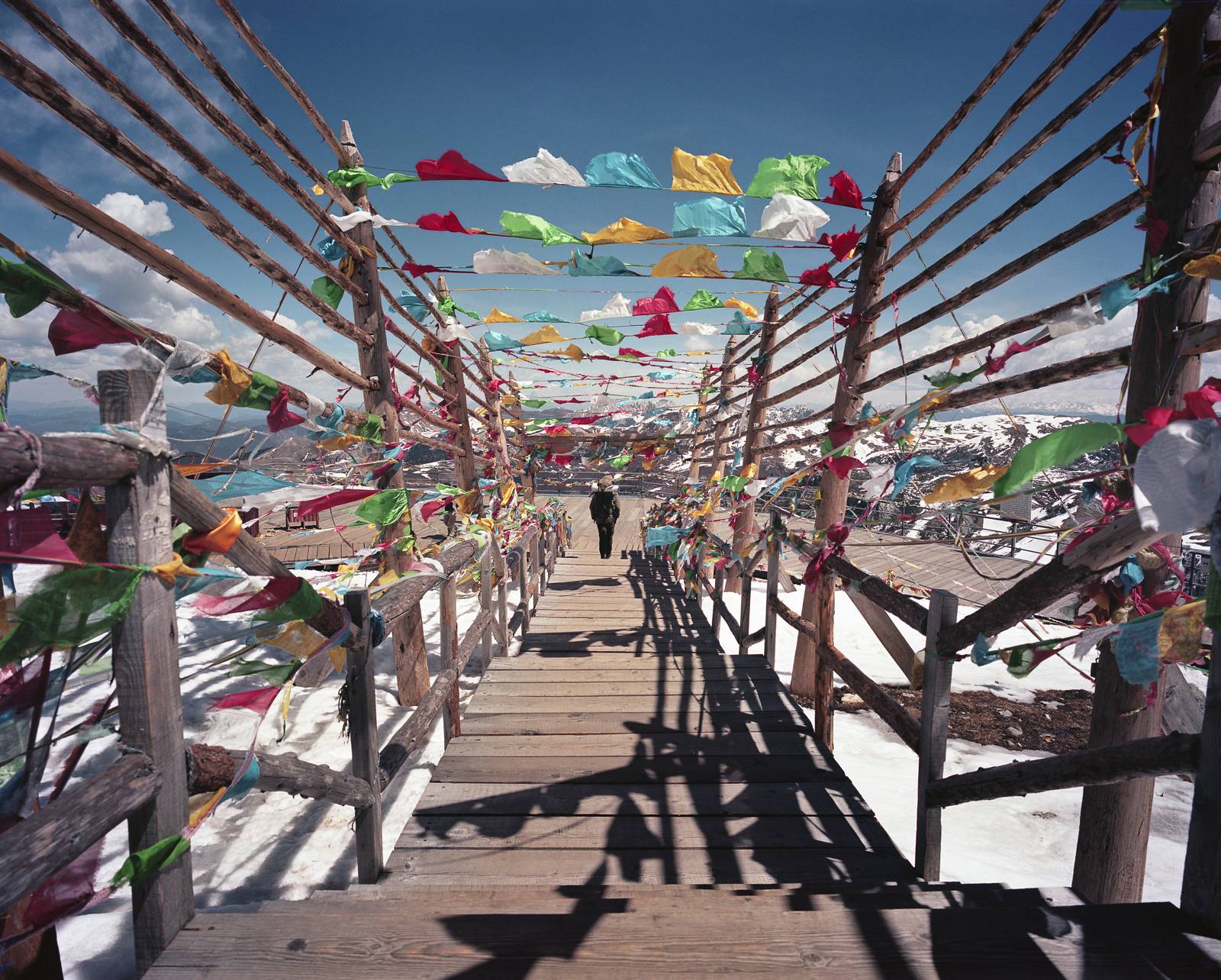 What was the best thing as a photographer?
This place is between Tibet and Yunnan, which is such a lost and unknown place, so for a photographer it's paradise. It's even too much: everything is so different that you have to hold on a bit and try to focus on what's really interesting. It reminds me of my first time in Tokyo: the cultural shock is so huge that you could take pictures of everything. I immediately understood the Chinese tourists when they arrive in Paris.
Which other photographers do you admire?
I like a lot of photographers but I prefer to admire one of their projects rather than being a "fan". I like to appreciate a series, a work or a book from a photographer. I like when artist are not limited to one style and keep experiencing and trying. That's why I love photobooks. The first that come to my mind are Gregory Halpern's ZZYZX, Olive Juice by Molly Matalon and Damien Maloney, Vegas and She by Stefanie Moshammer, General View by Thomas Albdorf and most of the commissioned work made by Webber Represents.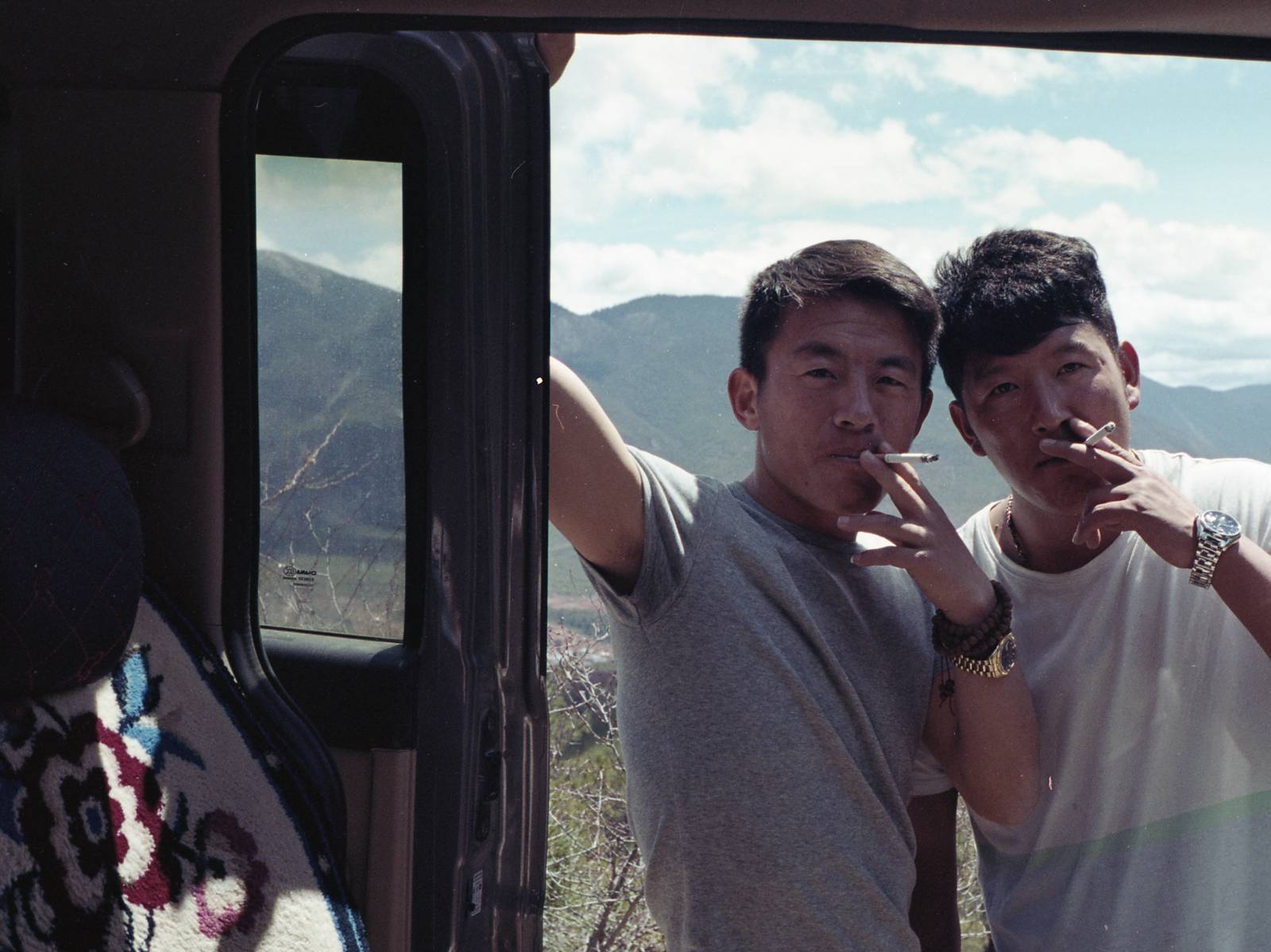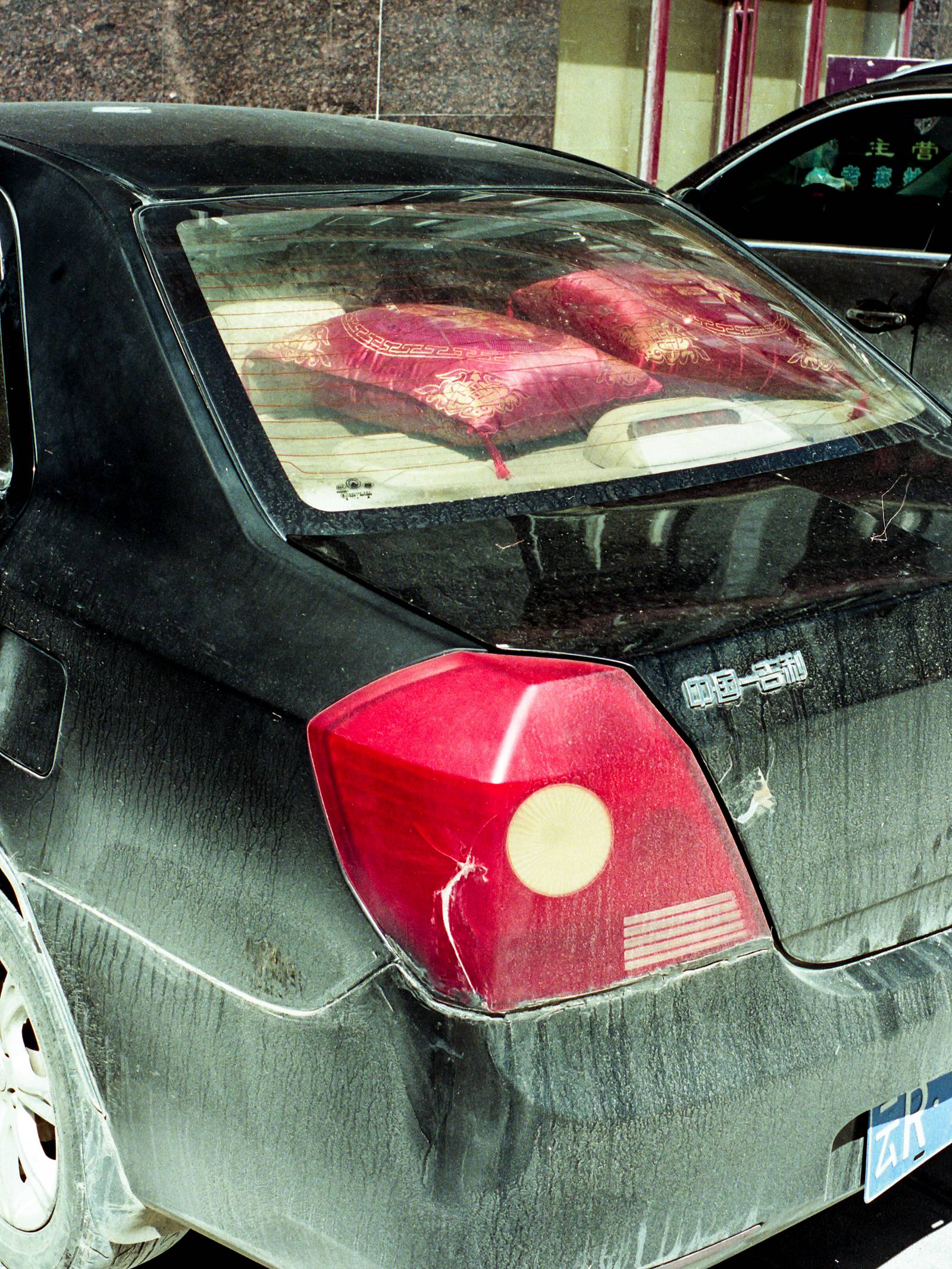 What's so special about travel photography?
I think travelling helps you take pictures and understand little by little what works and don't works. Photography teaches you how to travel. I discovered recently that most people prefer to go on holiday to travelling. They think they're traveling, but they're not. They just go where it's the most relaxing, where the guide tells them to go and that's it. When you have a camera and the desire to share something really special with it, you have to go off-road. Sometimes it's not that far – it could be just the little door on the left. A camera is sometimes a pretext: it allows me to travel alone without losing this essential part of sharing.
Where else have you travelled and why?
I had the chance to travel a lot with my parents when I was young, so I kept this passion with me and I have been almost everywhere in the world, from the sunny roads of California to the frozen hell of Siberia with the Trans-Siberian and the beautiful countryside of Romania to the most dangerous streets of Mexico. When people asked me why I did this, I just speak about this attraction that I have sometimes with struggles. It's stronger than me. I guess it simply makes me focus on something other than thinking too much about my everyday human condition.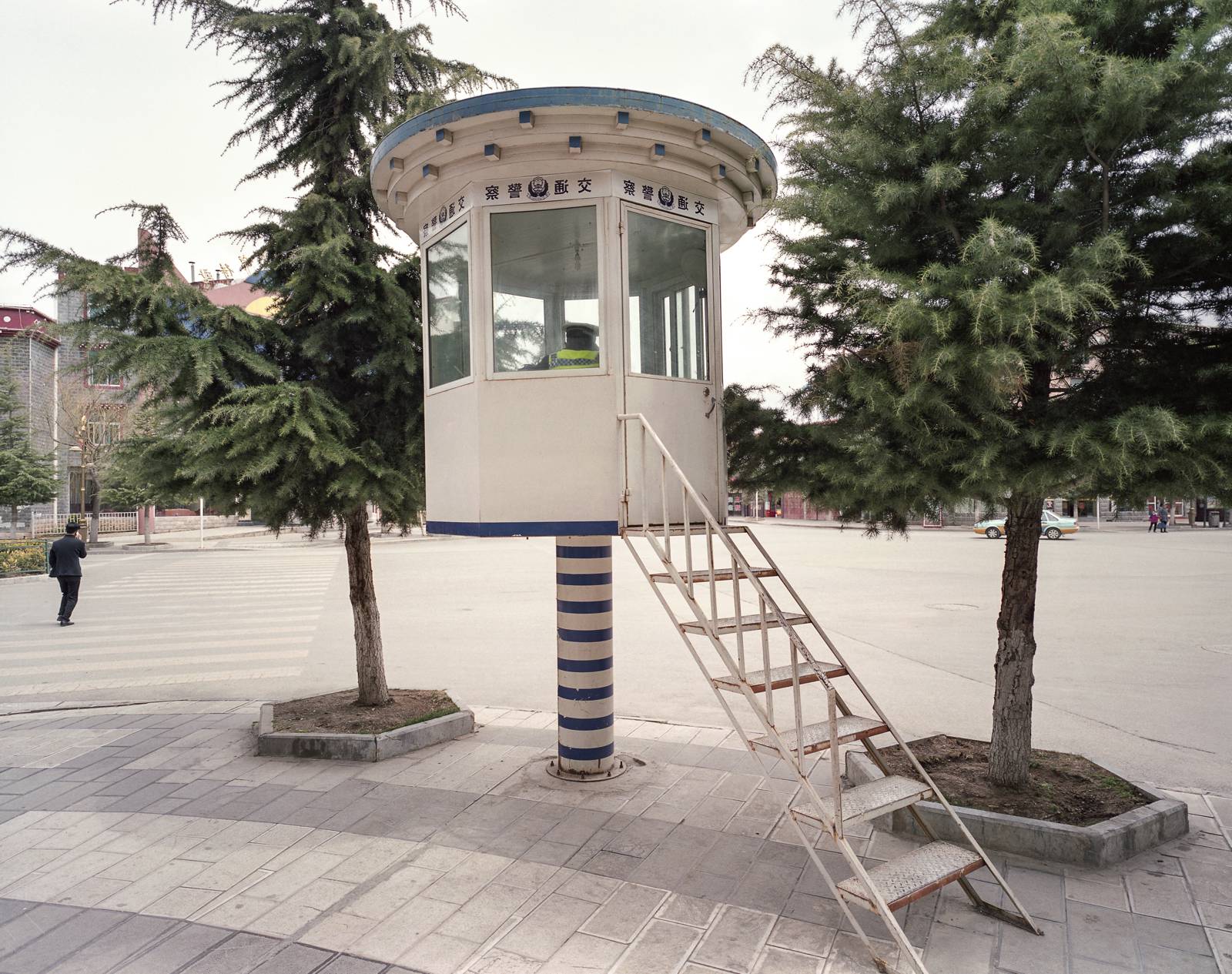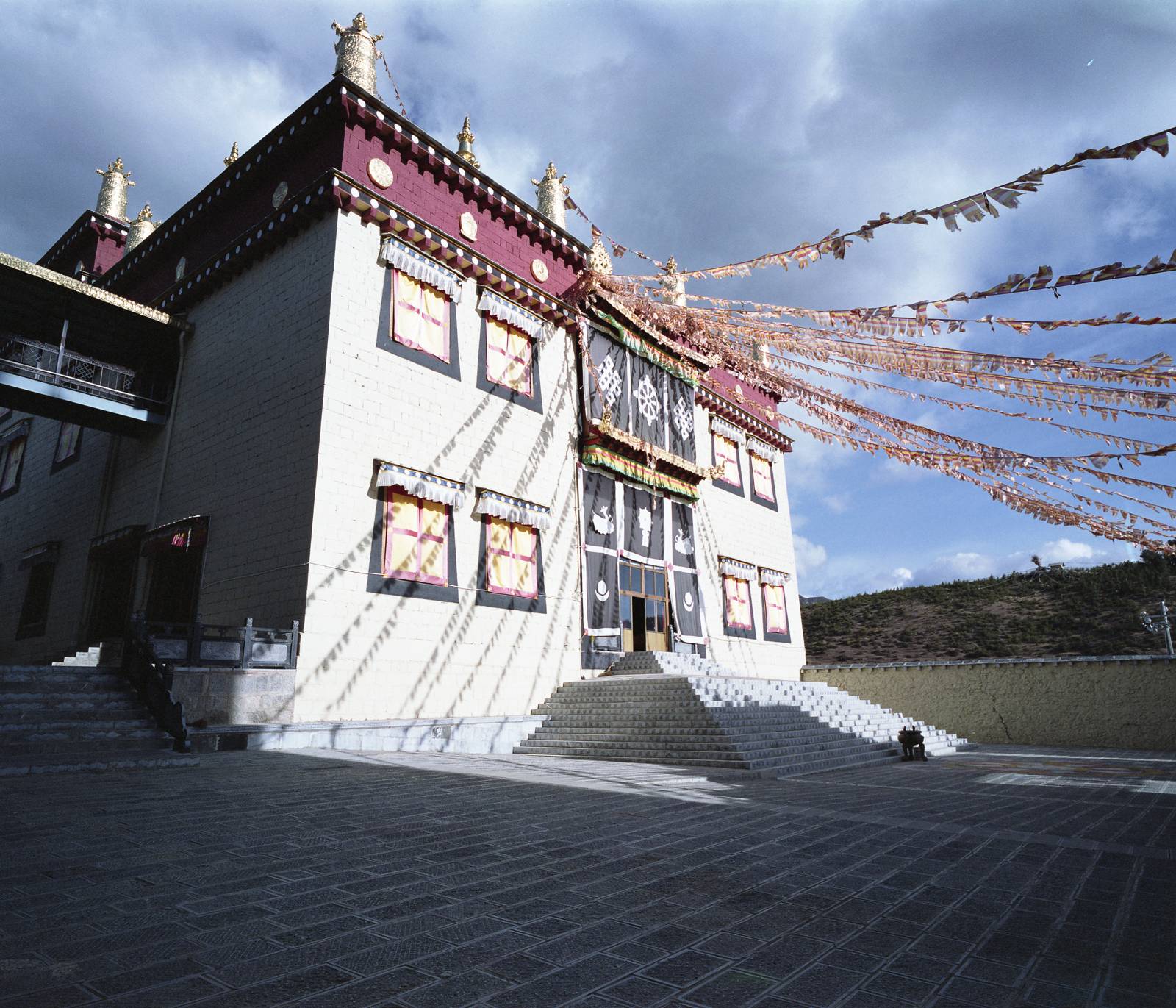 Where do you plan to travel next and why?
I bought an old Volkswagen van, which I love to travel with. I spent three months this summer between the French and Spanish Basque country and the wonderful coasts of Portugal. Now I want to make a trip to Morocco, which I already know pretty well because my parents met there. My father was a doctor and my mother a French teacher in El Jadida, I really want to go there by car and do exactly the same route that they took when they were younger. I dream about this classic travel photographers' thing: take a little travelling studio with a nice background and set it up in every city where I stop and make portraits of people.