Taxidermy can split opinions, but Deyrolle doesn't. Mention its name to any any Parisian and they'll coo in appreciation. Tucked away on the Left Bank, this is the mecca for stuffed animals: part-museum, part-store, part-art gallery. Founded in 1831, Deyrolle is pretty much smack in-between the Musée d'Orsay and the Bon Marché (pop in next time you're on a stroll through the neighbourhood). And like its two fellow Parisian institutions, it has woven itself into the cultural fabric of the city as a master of reinvention.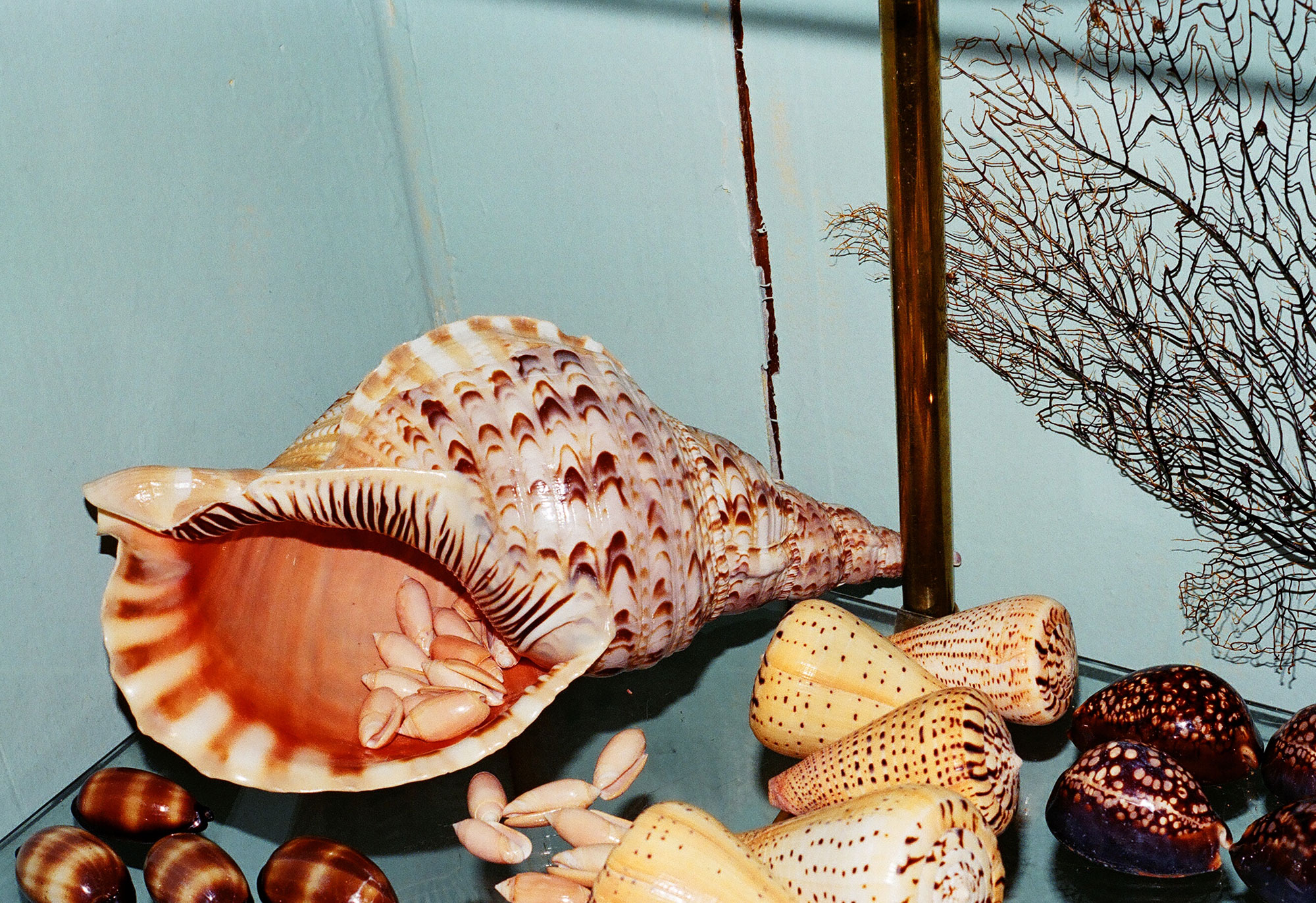 My first experience of the store wasn't the store itself, because it had burned down. I was in the ornate rococo chapel of the École des Beaux-Arts on rue Bonaparte and I was staring at a giant wooden ark crammed with taxidermied beasts. They ranged in size from tiny birds to an adult African elephant; polar bears were standing guard on the boat's wooden bridge, and there were baboons up in the crow's nest.
"Forget Cecil the Lion: this is not a Minnesota dentist's study"
Then I noticed the black marks, the scorched tracks where flames had licked up a giraffe's legs, a musk deer with its face burned off. They were all animals which had been rescued from the fire in 2008 that gutted Deyrolle, the damage captured in stunning photo books by Martin d'Orgeval and Laurent Bochet, published by Steidl and Assouline.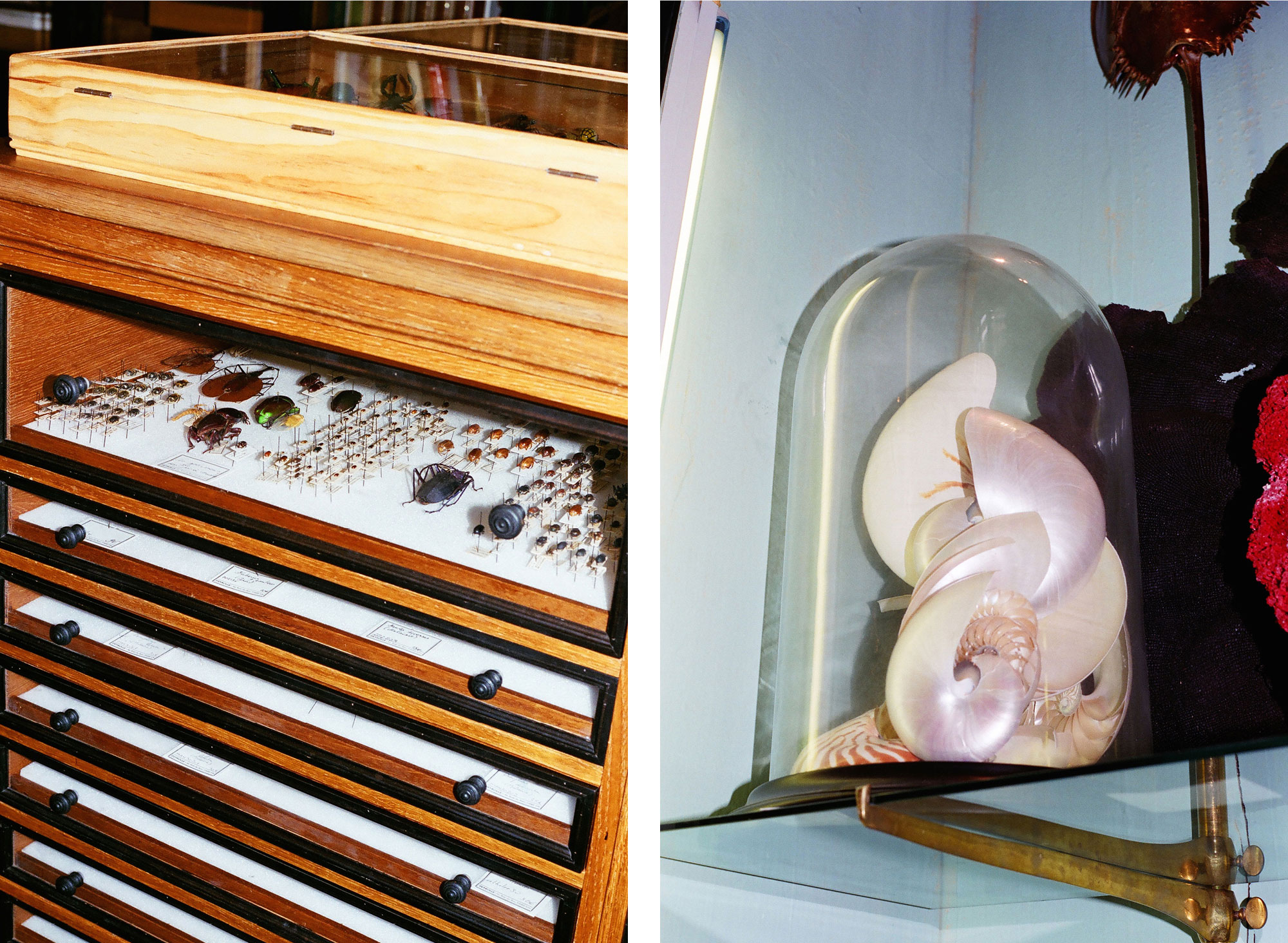 That installation, Arche 2009 by French-Chinese artist Huang Yong Ping, captured the magic and the horror of this mangled menagerie perfectly, its different species saved from the water yet touched by the flames. Like a metaphor for taxidermy itself, the animals had been preserved, rescued (from decomposition, from biblical wrath, from fire), yet transformed.
Fittingly, the store itself was reborn from its own ashes. A Christie's auction sold off works inspired by (and featuring) the semi-cremated creatures, which were donated by artists like Sophie Calle and Bettina Rheims to fund the renovations.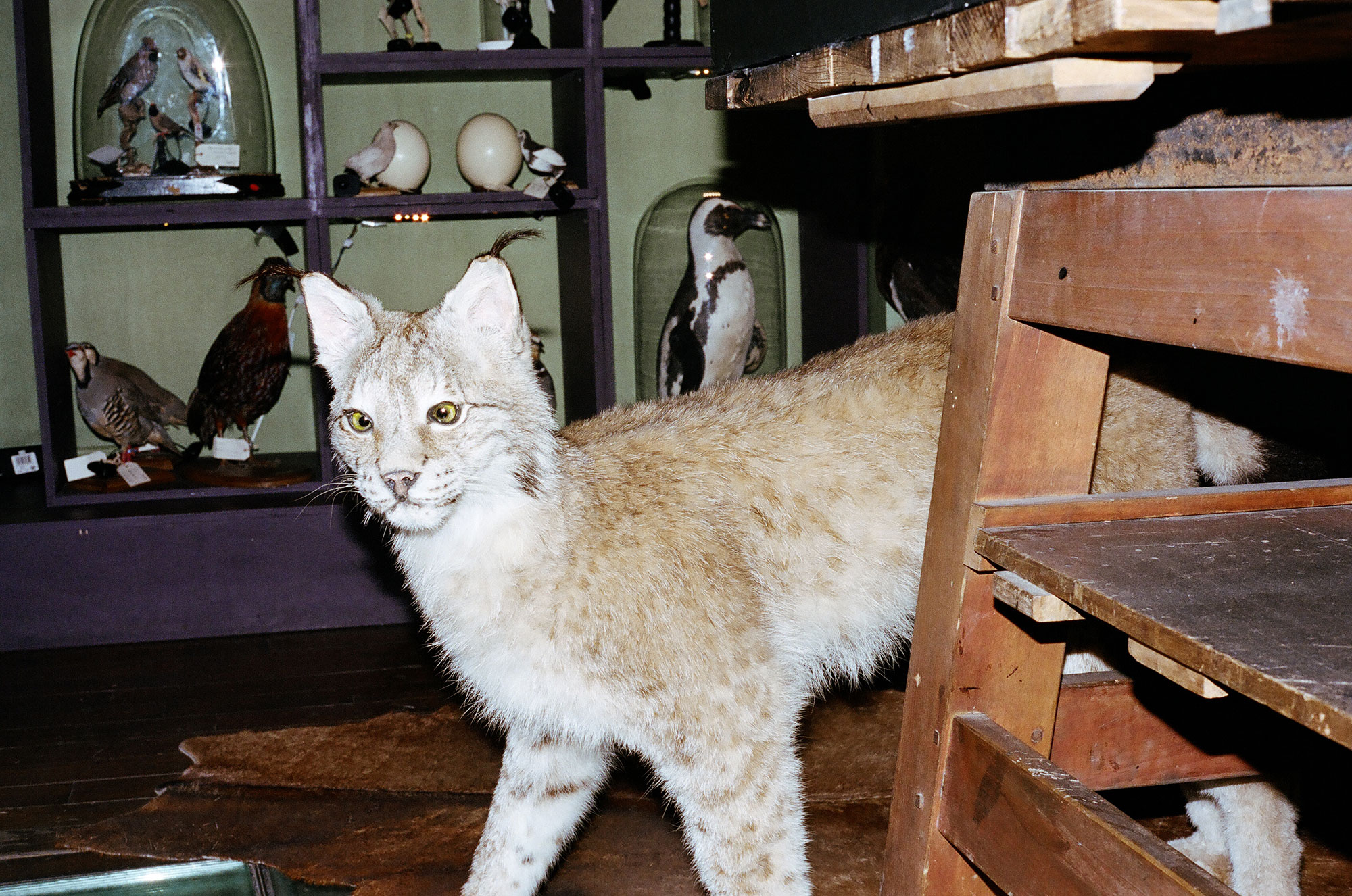 If it can generate so much generosity it's because it's a "magical place" according to owner Louis Albert de Broglie, who first visited as a child and fell under Deyrolle's spell. An ecologist and horticultural expert, Louis Albert created France's National Tomato Conservatory at his chateau in the Loire Valley in the late 90s, and bought the store in 2001.
He's since continued the collaborations, including a 2014 project with Damien Hirst and Paddle8 which saw the British artist pick out pieces and repurpose the animals as pieces of art. It was "really a dialogue between the Deyrolle collection and the artist's eye" says Louis Albert.
"Deyrolle used to explain nature; now, the mission of Deyrolle is to explain how to preserve nature"
Now fully refurbished, and repopulated with singe-free monkeys, you enter Deyrolle through a ground floor store devoted to Louis Albert's line of posh planting smocks and upmarket gardening tools, Le Prince Jardinier – a reference to its founder's noble beginnings.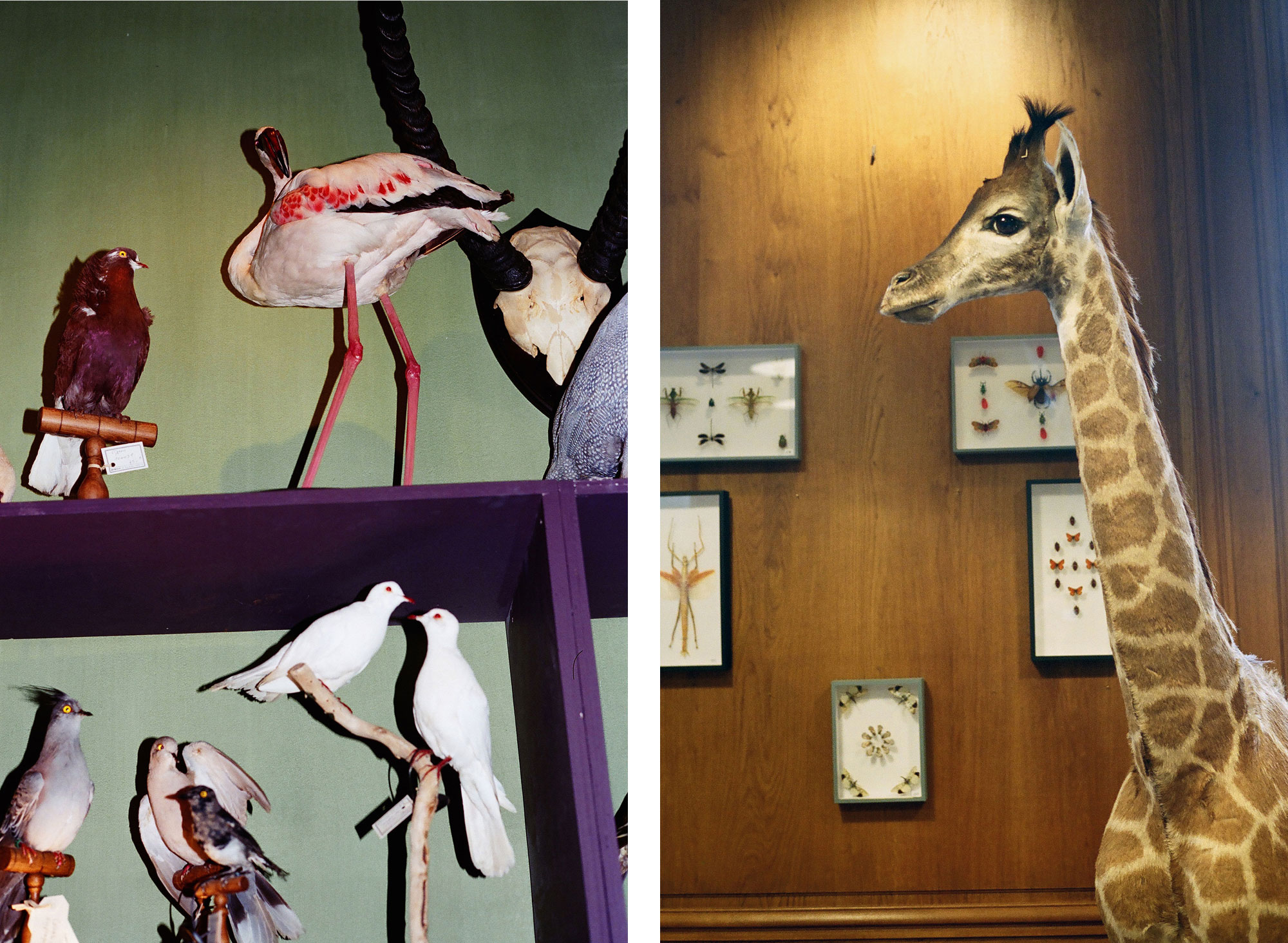 But upstairs is where the action is. Rooms are filled and pale green walls covered with beautiful specimens, all for sale. They range from iridescent shells and colourful sea urchins for a few euros each, up to big cats (a leopard will set you back around €30,000), zebras and elephants, and a strangely alluring juvenile giraffe.
All the animals, signs inform you, have come from zoos or private collections and have died of old age or other natural causes. "Deyrolle used to explain nature; now, the mission of Deyrolle is to explain how to preserve nature" explains Louis Albert. "It is very important to be clear with the idea that Deyrolle does not destroy nature. If we killed animals to sell them at Deyrolle, it would be completely contradictory with our vocation and our mission."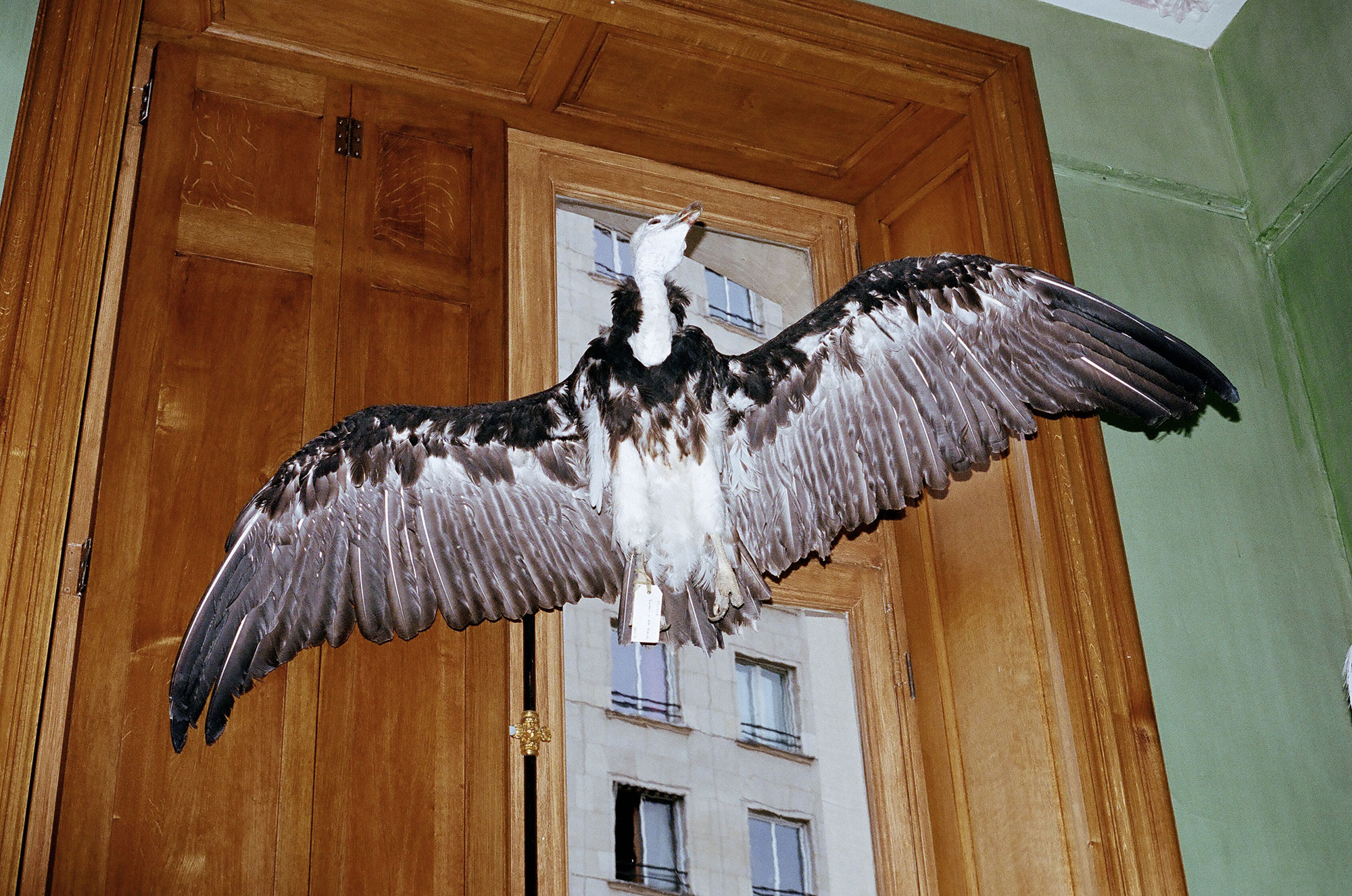 Phew. Forget Cecil the Lion: this is not a Minnesota dentist's study. And if you're really not digging the dead things, you can check out the stunning educational charts and vintage anatomical posters created by Deyrolle for generations.
"Those exploded view settings of lobster and langoustine shells housed in beautiful bell-jars were what attracted Salvador Dali."
But explore further and you'll find mounted Kimodo Dragon heads, deer, peacocks and eagles, and exploded view settings of lobster and langoustine shells housed in beautiful bell-jars. Those crustaceans were what attracted Salvador Dali, one of the store's many famous customers over the years. All too perfectly, it was a lobster that he went for.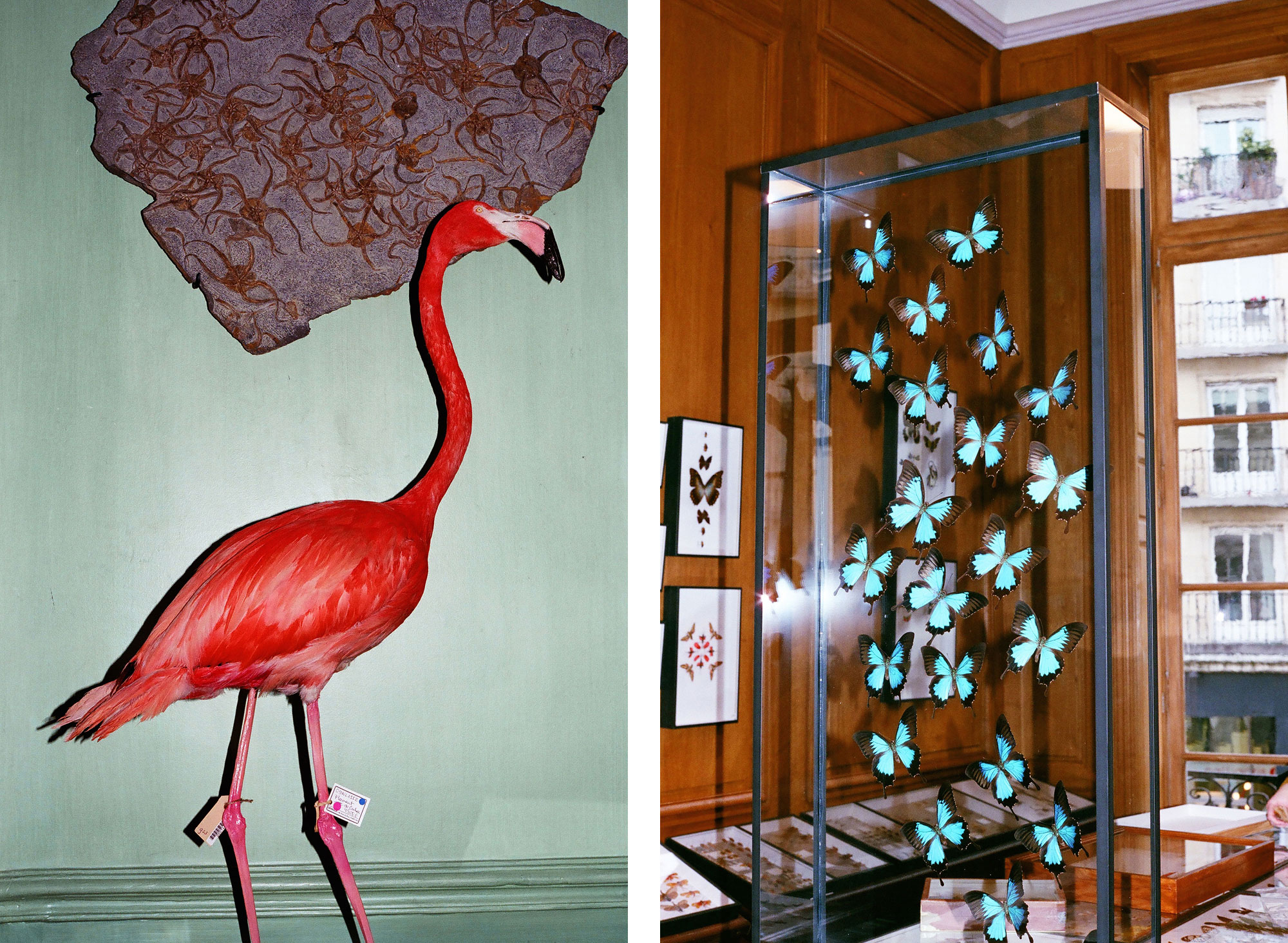 And for the ultimate in louche collecting, Deyrolle will work with you on your own cabinet of curiosities if inspiration strikes. Once again, it's about transformation, says Louis Albert. Building a wunderkammer is a collaborative process, designed to translate a "vision of this changing world for each individual 'collector' into his own cabinet de curiosités". Rather than collecting for collecting's sake, the end result is instead a symbol of "all the changes around the person".
Vladimir Nabokov, famously talented as a lepidopterist as well as a writer, also used to pop in to peruse and purchase the butterflies and moths for sale. In the sort of thought that can only strike you in a place like Deyrolle, the Nabokov-Dali combination sparks up a vision of the Lobster Moth. In caterpillar form it waddles about, chubby, pronged and doubled over on itself like some sort of obscene insect sex toy. Transformed into an adult, it's almost cuddly, its wings covered in ash-grey fur, but it's still an extraordinary looking thing. Like the best places, Deyrolle tells you a lot about yourself.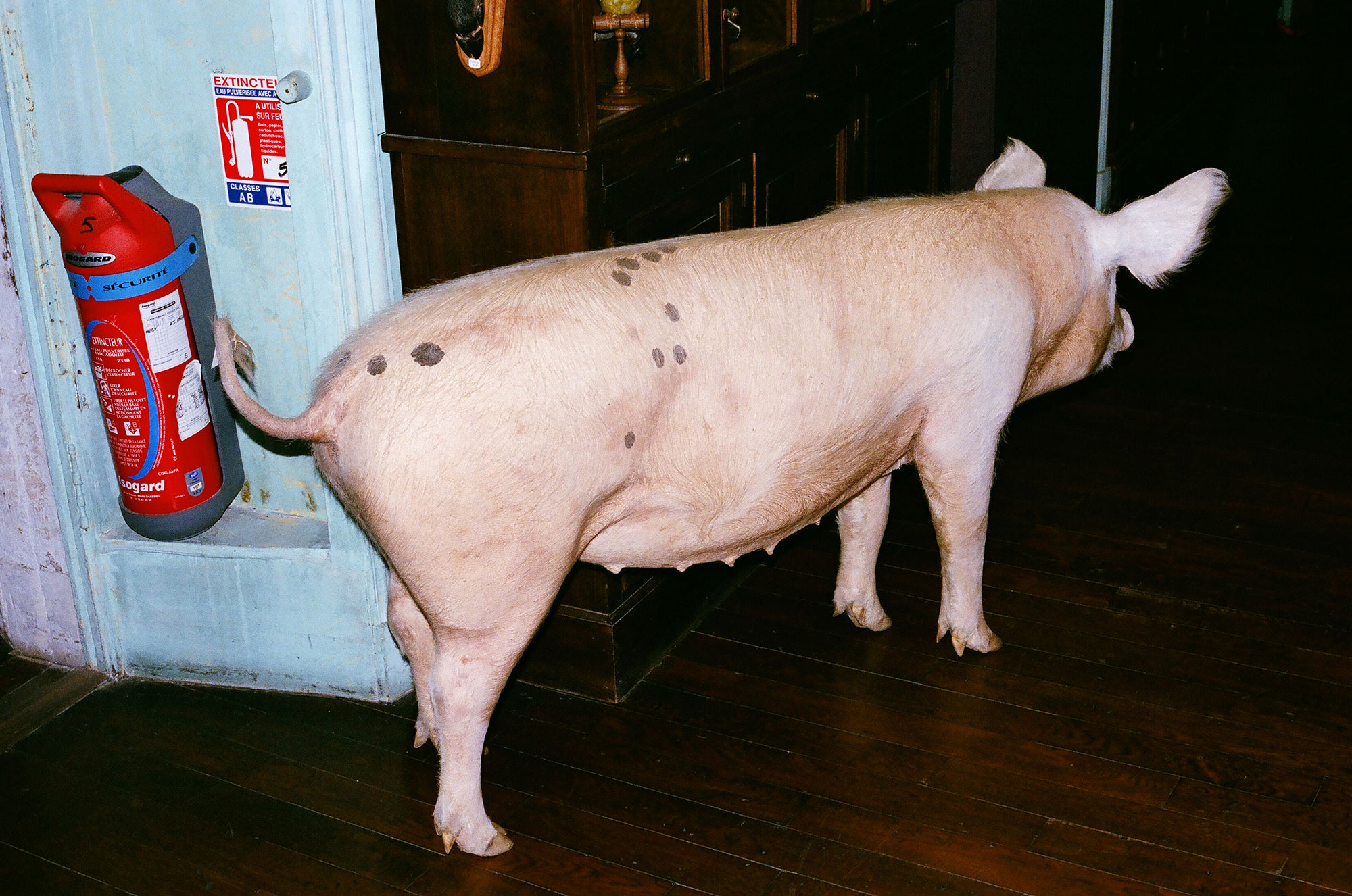 deyrolle.com