The other day I was wondering, is it OK to write "visionary" on a resume?
In these times of being clear and confident about your qualities, shouldn't the fearless future thinker—after all, tomorrow is now here, and everyone wants to make their own stamp on it—be able to be honest about it?
Unfortunately, the hot job description du jour is dogged with difficulties when it comes to telling the world. Just as you wouldn't give someone a business card with "magnate" or "tycoon" written on it: it really isn't OK to say that you're a visionary.
"Absolutely not!" says Zoniel of artist duo Walter & Zoniel, who recently unveiled a bold manifesto for a new art movement called Formationism, and will be unveiling a pop portraiture project with Miley Cyrus at Art Basel in Miami next month. "Branding has come a public act of putting forward a particular idea of yourself but that's being in the system, not changing the system."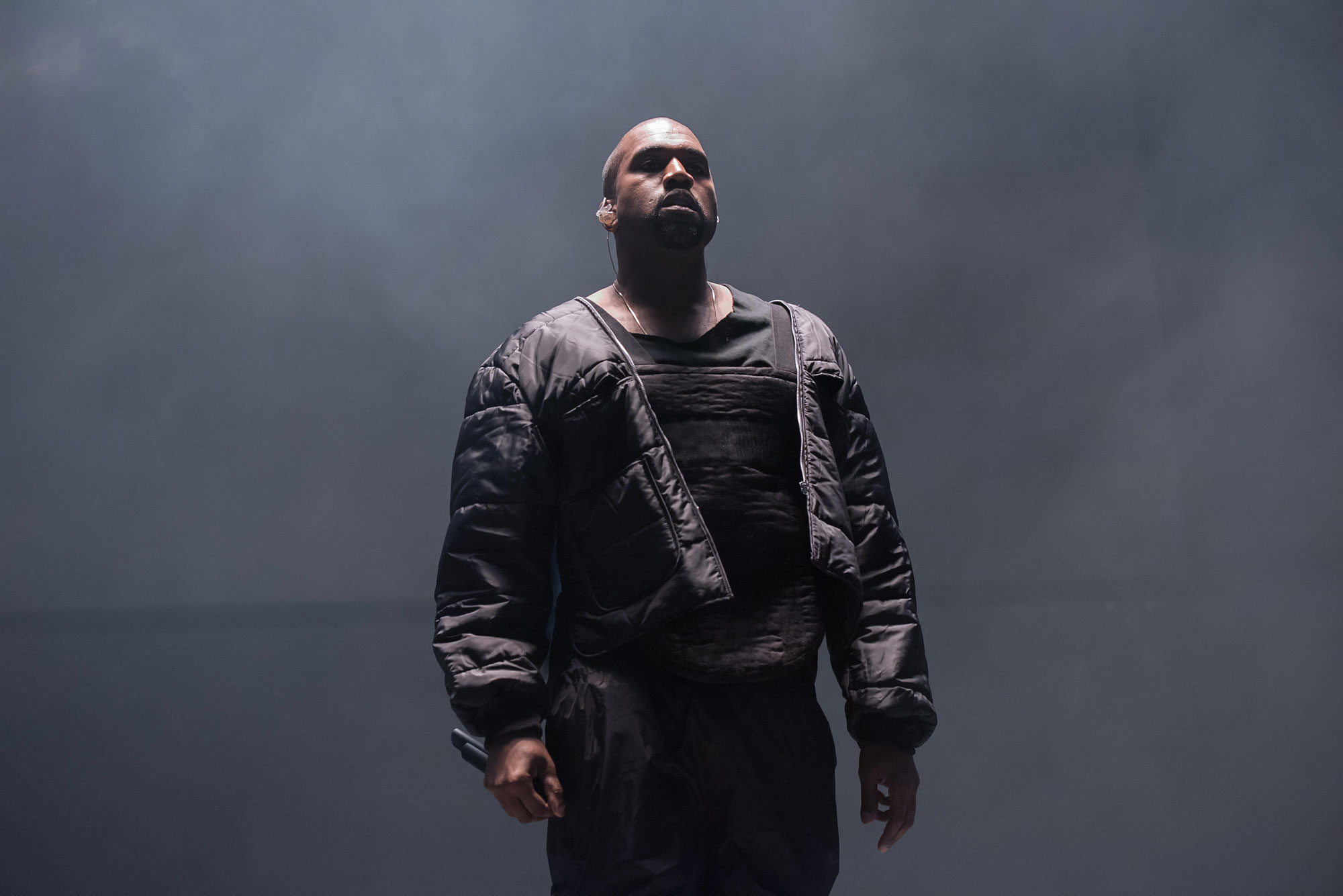 "I should have called myself a visionary when I was calling myself a genius" – Kanye West
Frustrating isn't it? There you are with an array of aeon-defining ideas sitting in your head, and no one gets to know. Of course, there are ways around this. Visionaries in the entertainment industry, for example, have their own cunning solution, which is getting other people to tell the world on their behalf.
When Will.I.Am was described as a tech visionary earlier this year—he had been appointed Director of Creative Innovation at Intel—the tech world fumed. But in the eyes of his fans, he had the lofty title in the bag.
And at this year's BET Honors, Kanye West was named 'Visionary of the Year.' Jay Z gushed: "He's constantly taking thoughts and concepts that are new. Just grabbing them from the future and placing them in the now," leaving Yeezy with no choice but to accept the accolade graciously.
"I should have called myself a visionary when I was calling myself a genius," he said. "People would have liked that better!"
He was correct as usual. "Genius" is strong, but "visionary" is now.
But what about the rest of us? Artist and political activist Ai Weiwei may have his visionary status sealed, but don't us common and garden visionaries also deserve a little bit of recognition; even if the only tangible evidence of our visions so far is limited to seeing the potential in a terrible one bedroom flat in Zone 5?
"Visionary is a word that manages to convey both a capacity for mercurial insight and a lack of practical job skills"
After all, in the world of business, being a visionary leader is now considered crucial. Want to be replaced by a robot within five years like an accountant? Lack vision. Want to invent a new decentralised internet like Vitalik Buterin, founder of Ethereum, or build a solar farm on the roof of a shop? Be a visionary.
At ad agencies and sportswear brands around the word, "vision" is the new word for creative idea ("I am meta," one hot shot creative director at a London-based agency actually said in front of me the other day), which means there's cash in it, particularly if you're the global creative director envisioning the next Air Force 1.
Only hang on a minute. Are those people real visionaries—let's pause here to remember the sad demise of the word 'icon'—or are they trend forecasters. And are the real visionaries the ones with the inclination to ask "why?" and "how?" instead of just "what?"
We all know that a real visionary isn't here to be liked or given a big expense account; they're here to piss people off by pursuing the same impossible idea obsessively until it starts to be real.
Ideas, like the one surfer Kelly Slater had when he decided to launch a line of sustainable surf wear, cop the title of "visionary" – but also a major amount of flack from his fans for the price point that came with inventing something properly new but without its own economies of scale.
You can spot these real visionaries because they're big picture people, turned on by ideas, charismatic, comfortable with ambiguity, engaging communicators and inspiring of deep loyalty and hope.
They can have awful attention spans—they are literally useless at conversations of more than 15 seconds—and don't like doing detail or anything else that distracts them.
"Sometimes it feels like having powerful but debilitating X-ray vision in the land of the partly blind" – Daniel Pinchbeck
There can be an air of loneliness about them: "Sometimes it feels like having powerful but debilitating X-ray vision in the land of the partly blind" says the visionary (my description) writer and philosopher Daniel Pinchbeck.
And ascribing a value to their work, at least in their own lifetime, can be about as easy as grabbing a handful of cloud.
"A word that manages to convey both a capacity for mercurial insight and a lack of practical job skills," wrote the New Yorker when defining the "visionary" Jaron Lanier, the prolific digital philosopher and futurologist credited with coining the term 'virtual reality.'
But there is something else about the true modern visionary that you might miss if you get too wrapped up in job skills.
They are playing the system to change the system. Ai Wei Wei, Russell Brand and Pussy Riot are famous examples of hyper modern visionaries having a special kind of fun using the media as their playground but you don't have to be famous.
In fact, it has almost nothing to do with fame at all, and everything do with knowing that, by employing the patience of Aung San Suu Kyi, the clarity of Steve Jobs, the belief in the impossible of Martin Luther King, and lots and lots of love, they can become a channel for whatever is going to arrive; and when the time is right, let that change the world a little bit, forever.
That person feels like a visionary, but it would be such a shame to tell anybody.
Credits:
Image: Alex B. Huckle / Stringer