A photo of Kanye West getting a tour of IKEA's flagship store has surfaced, fuelling rumours of a potential collaboration with the Swedish design chain. Pretty sure he wasn't picking up a BILLY Bookcase for baby Saint.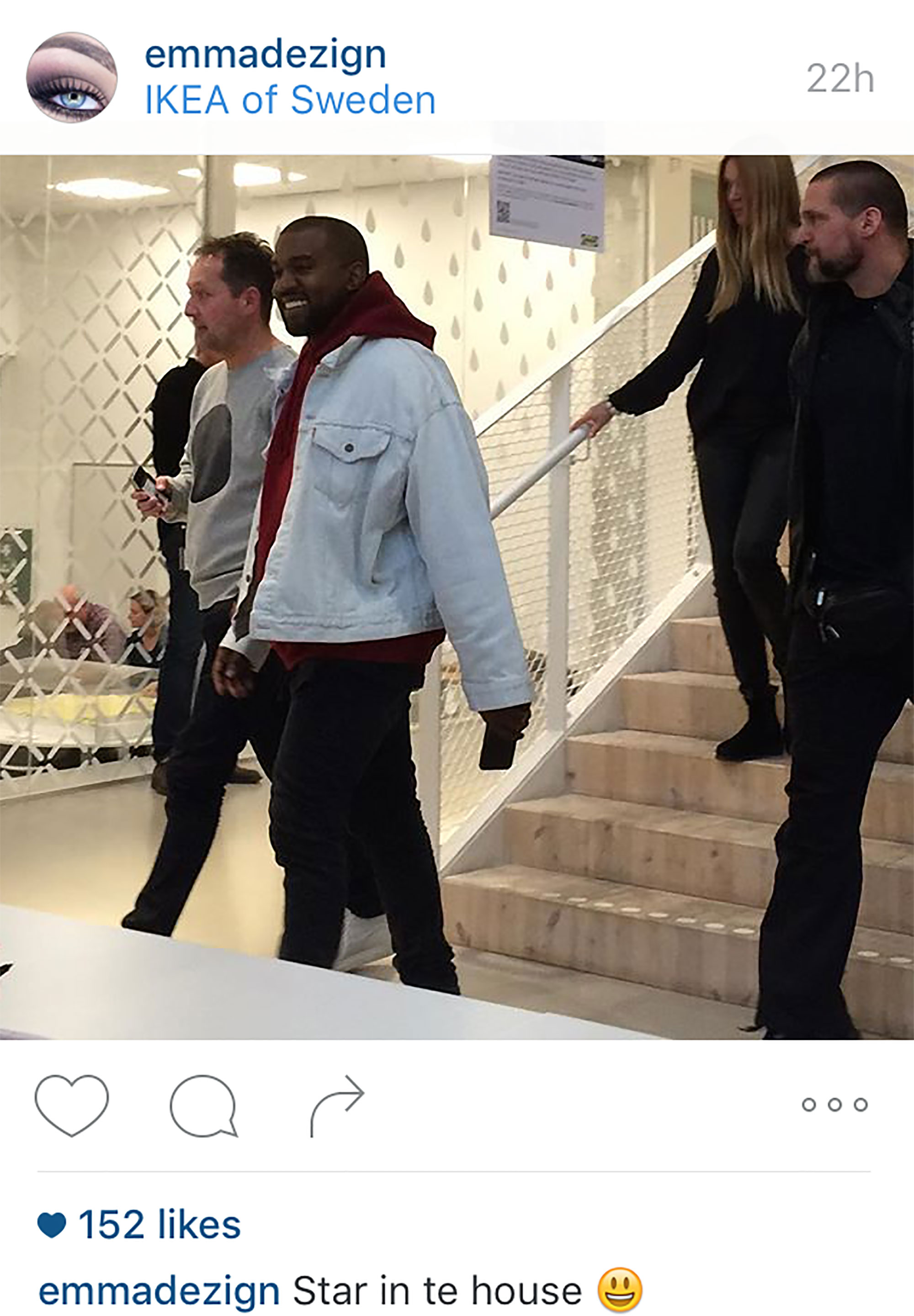 Last year, during a talk at the School of the Art Institute of Chicago, the self-confessed industrial design nerd credited Le Corbusier, and more specifically a lamp made of "rocks and cement" by the Swiss-French architect, as his main muse when he was conceiving his 2013 album Yeezus
"It was dumb expensive; it was like $110,000. And it was very inspiring to me … not just because it was expensive, but more for the fact that it was free when it was first made. And it costs a lot because it's a statement now of class for these french gallerists, to charge rich people more. Which I thought was really interesting as the world becomes less racist that there's still a really big class war. There's a real separation of the classes and the masses. And Corbusier gave the people higher ceilings, literally and metaphorically. And I remember at that time I was going through leaving Nike and going to Adidas. And I was also dealing with trying to get a deal with a luxury house because I wanted to paint. But I wanted to paint with musical art — sculptures equal clothing. Clothing is a form of musical art. And I would look at that lamp that was made of rocks and cement, but the shape was so beautiful, and it wasn't even made of marble … When I look at that Corbusier lamp and think, 'he made this and he put this lamp in zoos so everyone could have it.' It was about everyone having the opportunity to have beauty, to be inspired." As reported by Hyperallergic.
And lets not forget, in an interview with the Times in 2013, Ye called himself "a minimalist in a rapper's body".