"It was an unplanned child," says Daniel Olej of the birth of the Brazilian cycle brand Itsu (not to be confused with high-street purveyors of salmon rolls in the UK) that he co-founded with Eduardo Moura in 2011. The two met whilst working at a clothing brand in Rio de Janeiro – Eduardo was an art director and Daniel was a designer.
"We started meeting at a workshop on the weekends because we felt our creative energy was limited in our departments at the office. We enjoyed working with our hands so we started customising bikes for ourselves, and posting the results on Facebook. The response was incredible so we began to implement other ideas and share them on social networks," remembers Daniel. Itsu bikes are a tropical take on the classic beach cruiser with an arcing frame and chunky tyres. Each bike is handmade after a personal consultation that includes advice on colour-ways and bespoke assembly of gears, brakes, wheels, tyres and trim.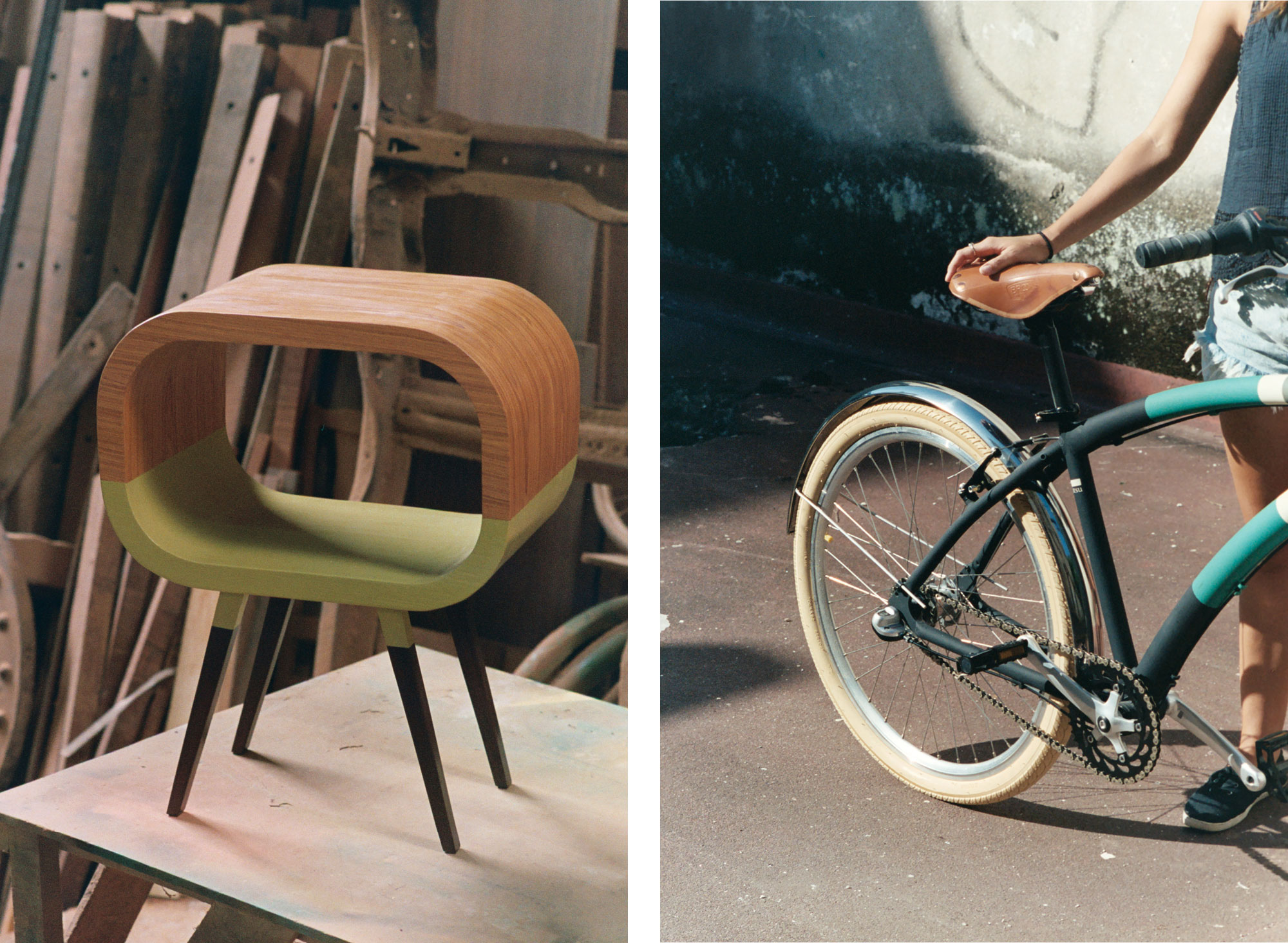 Before long they'd created a solid brand, and quit their jobs to concentrate on building it. They began with bikes, then soon after added skateboards, accessories and furniture to their growing line. "We didn't want to restrict ourselves to one object or category. The products we produce are guided by our curiosity and the fetish we have for drawing them as objects. What we do is a very faithful reflection of the lifestyle we seek and believe in," says Daniel. In person, the founders are walking formulae for the Carioca lifestyle – hard working, yet laid back. The ability to take each day as new is something seemingly pre-programmed into Rio natives from birth.
When naming the brand, they sought something short and substantial. "Itsu means "when" in Japanese. We were looking for a short, strong name, which meant "unique" or "simple" in other languages ​​but instead stumbled on this word that has to do with the passage of time, the permanence or impermanence of things, time to mature, of calm and patience. Things we need in our work," Daniel says.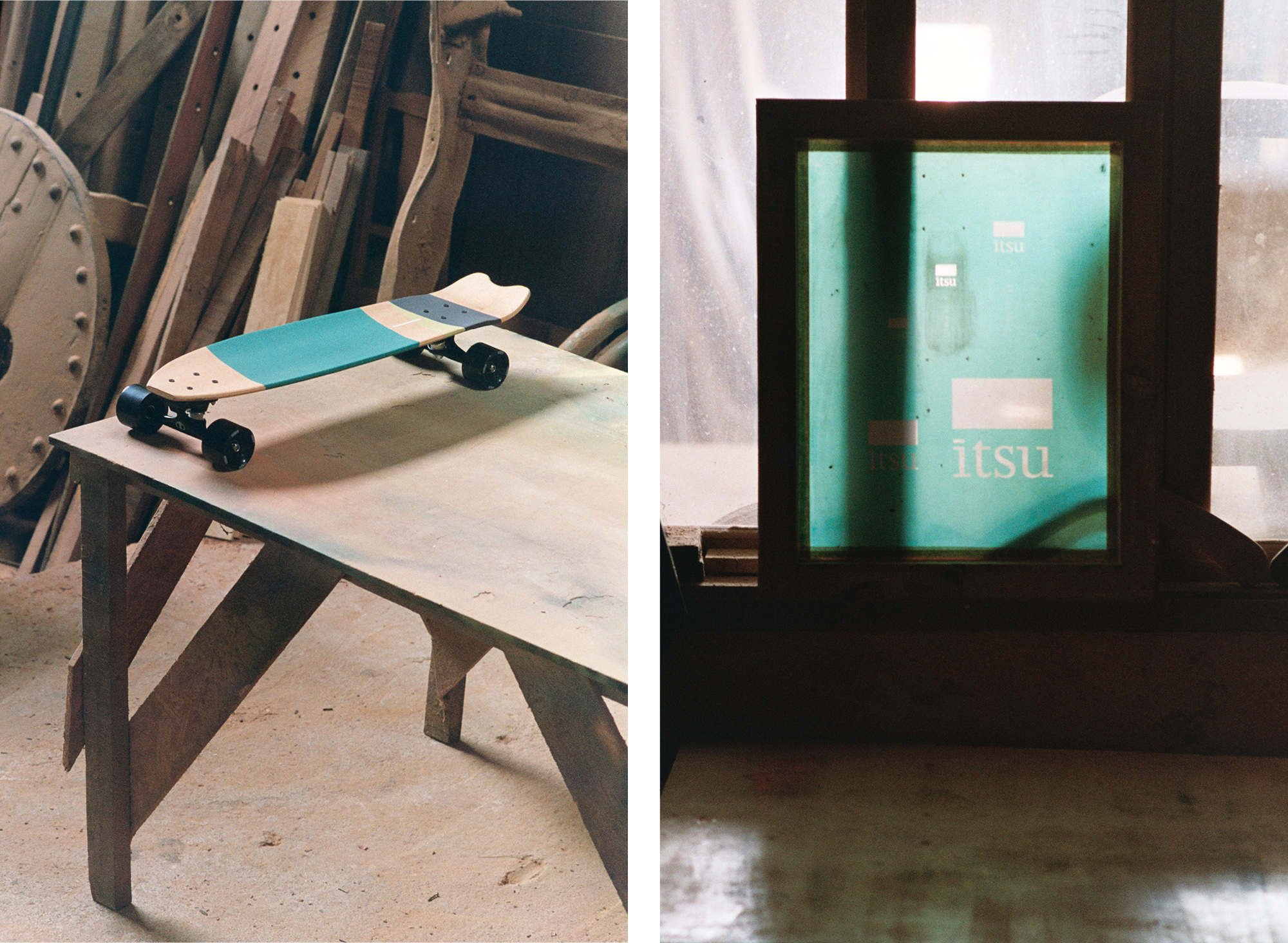 Having worked together for ten years Daniel and Eduardo have each developed processes that compliment the other's design aesthetics and methods: "Normally one of us starts something off and the other finishes it. We try to make the creative process as open as possible. Our colour chart plus the geometric shapes of our products, the search for timeless designs and a deep concern for the raw material and finish are some of the factors that drive the drawings and facilitate the creative process."
But finding and tracing the raw material can be a laborious practice, Daniel says: "We try to use dead-stock. This is cool because vendors have a high cost to maintain obsolete materials that are discontinued because they are a colour that is out of fashion. This works well for our bags and accessories products but it's not great for the wood we use in our furniture such as Frejó. In which case we seek large companies that have a guarantee of origin. We also always visit the factories and try to get to know the companies and their processes personally."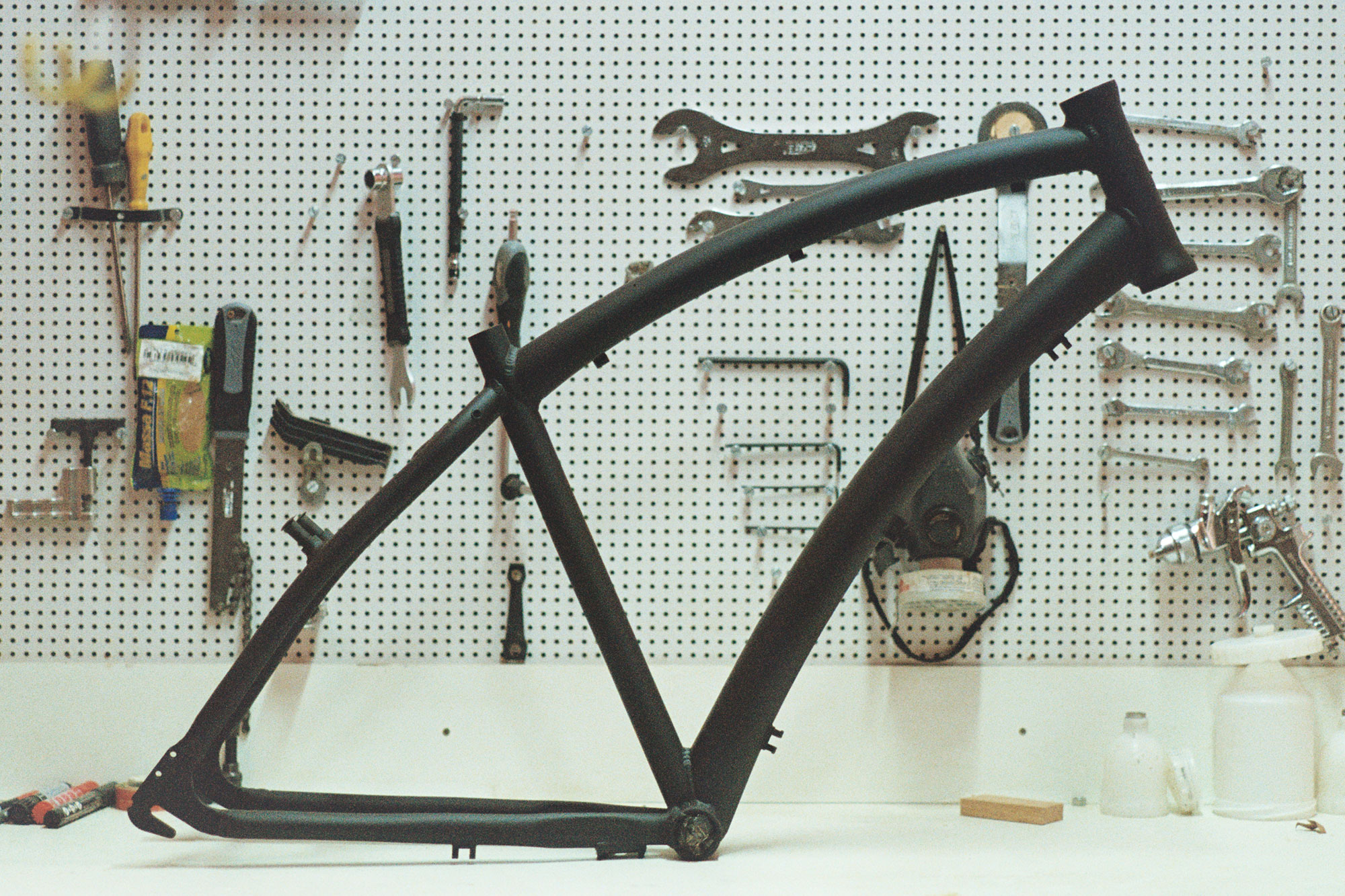 As for the future, they plan to hone in on social media to drive sales and growth. Brazil is Facebook's second largest market after the US and it accounts for the majority of Brazil's 77 million social media users. "Today our marketing is totally directed towards social media. We see ourselves as a lifestyle brand and will soon launch a clothing collection. We intend to grow our line of accessories and release new furniture. We are rethinking traditional ways of separating the physical spaces of office, manufacturing and selling point and as technology allows alternative formats we think there could be some interesting alternatives," says Daniel. It seems that "unplanned child" has bright prospects for the future and ambitious parents to steer it in the right direction.