Jonathan Anderson is a force of nature. One of London's most exciting young designers, Anderson has been the darling of the UK's fashion industry since he established his eponymous label J.W. Anderson back in 2008. Investment in the label from LVMH Moet Hennessy in 2013, along with his appointment as Creative Director of Loewe in the same year, cemented his reputation as a rising star who could handle a workload.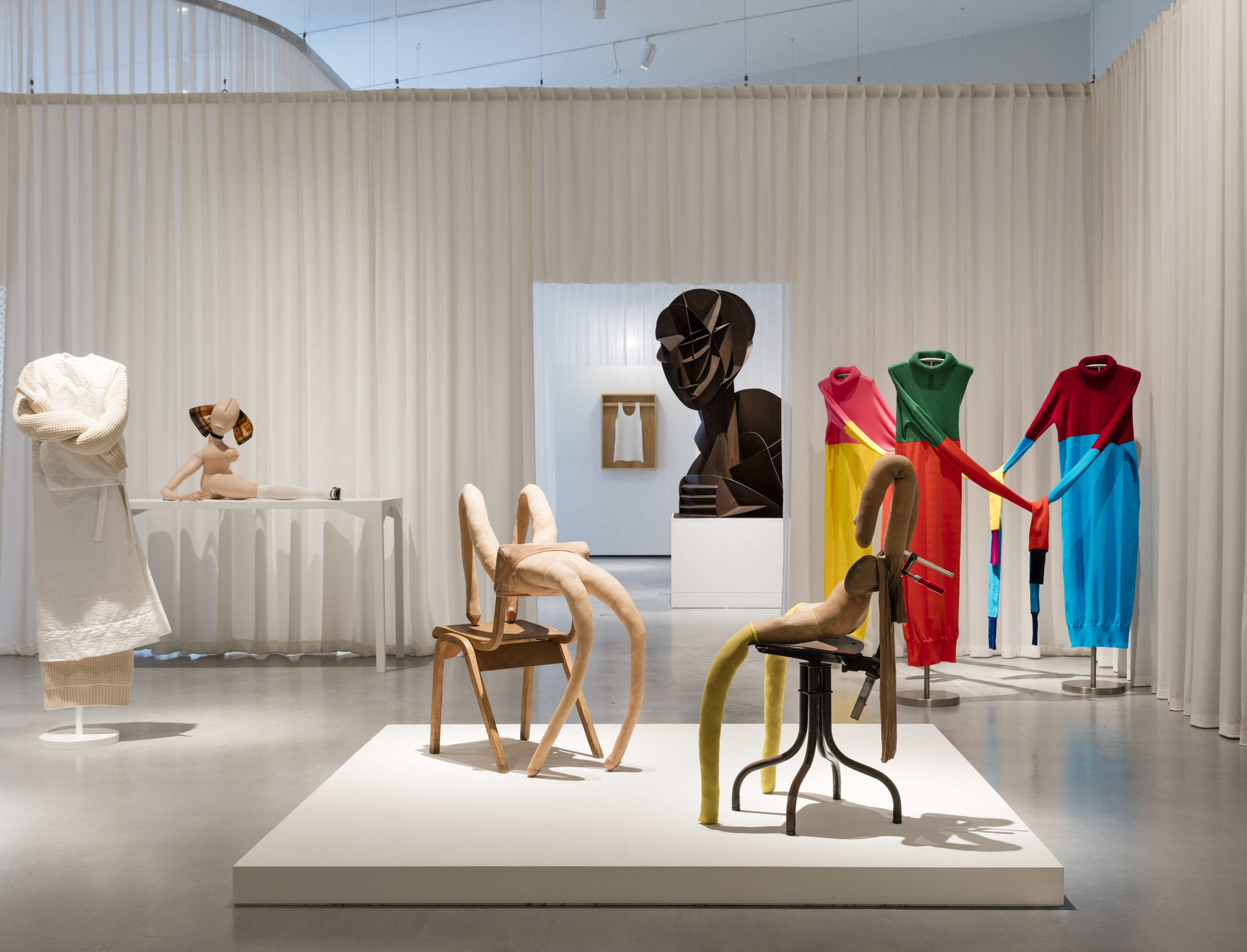 His latest venture, in collaboration with 6a architects, is curating a new exhibition at the Hepworth Wakefield – Disobedient Bodies – at the David Chipperfield-designed gallery overlooking the River Calder, West Yorkshire. Focussing on the dialogue between fashion, art and design and the interpretations of human bodies, the exhibition shies away from blockbuster theatrics, instead choosing to include more familiar textures, shapes and themes. Speaking about his focus on the familiar in the exhibition, Anderson said "you know what a knitwear sweater is, you know what nylons feel like, you know what felt is, […] I didn't want a Gaultier dress which was couture, I wanted something that felt real because ultimately, all these pieces are worn."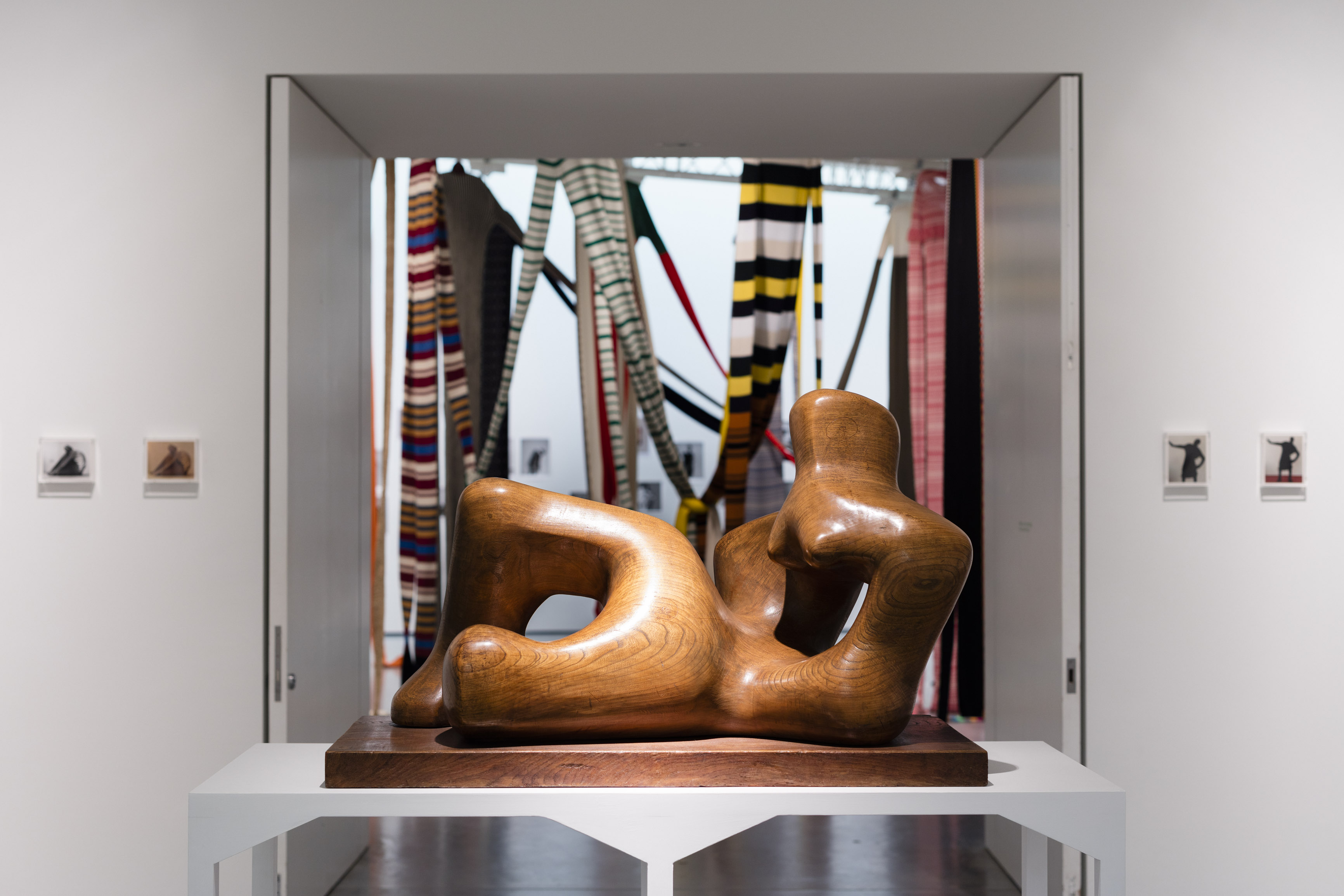 Anderson isn't just shaking things up with the content of the exhibition, he's also asking you to change the way you expect to engage with it: "we have to admit that designers cannot be altars; art cannot be an altar that you worship at. The most dangerous thing is to be worshipped, in anything in life." The exhibition features a 'living' sculptural environment, a room filled with oversized knitwear jumpers that you can move through and interact with, accompanied by a series of portraits of local school children wearing the clothes featured, shot by Anderson's long-time collaborator Jamie Hawkesworth.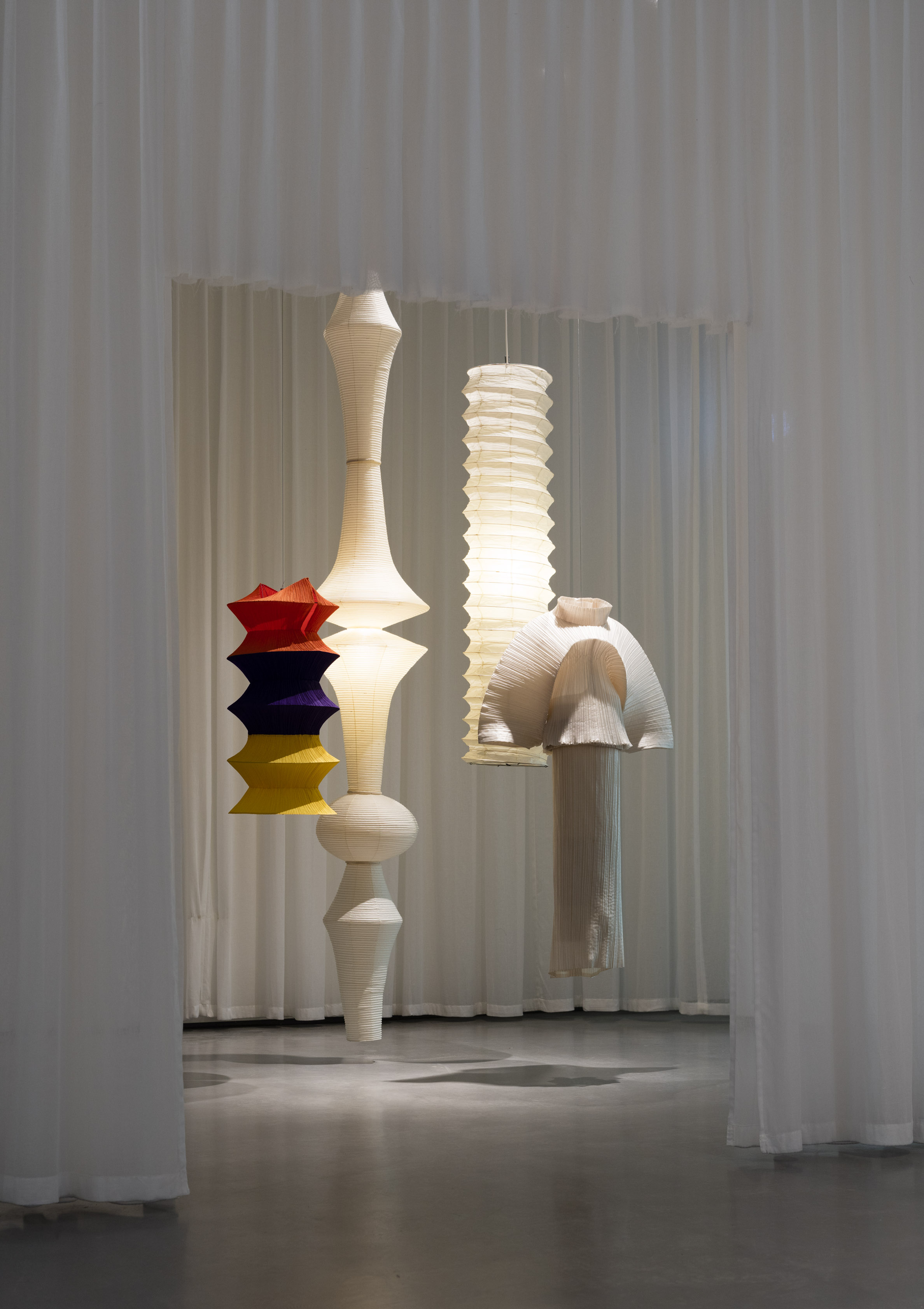 The step has also been made to remove the usual artwork information from the exhibition; "there is no history of art, there is no history of fashion here. It is more just about being confronted by two things, or ten things, and having a moment to go 'what does this mean to that, or those to these?' And it leaves the viewer to make their own decision." This isn't just to encourage the viewer to draw their own conclusions and form their own ideas about the exhibition, but also to keep the viewer engaged. "I wanted the rooms to prevent boredom. It makes you think 'how am I in this space? Because I am part of this'."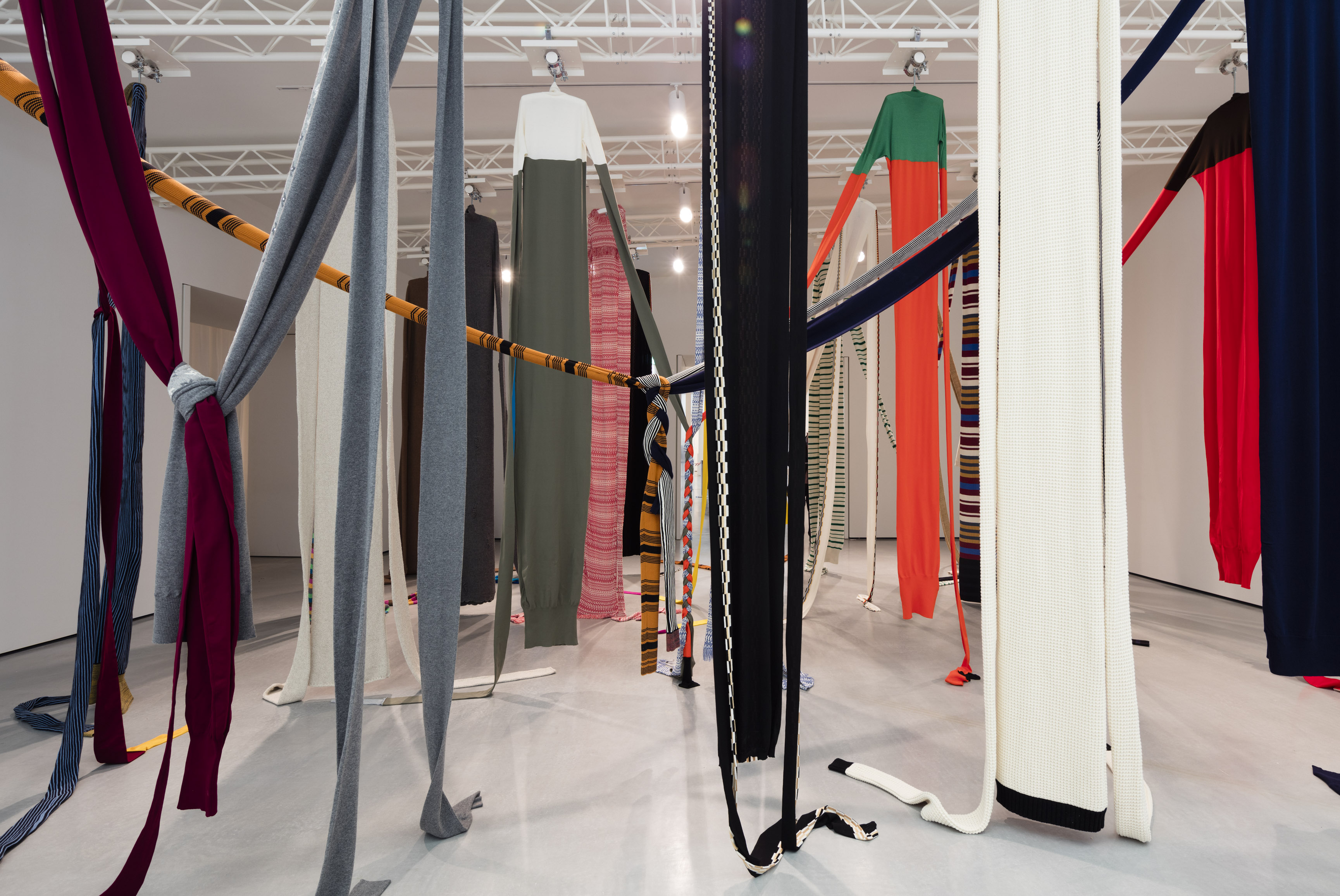 Disobedient Bodies: J.W. Anderson at The Hepworth Wakefield is on display from 18 March to 18 June 2017. hepworthwakefield.org