If there was no Jean-Paul Goude, there'd be no Grace Jones, at least not as we know her. The French creative director crafted the extraordinary image that made her one of the most arresting stars of the late 1970s and 80s – and the pair's love affair led to the birth of their son Paulo. But his career is so much more than that, including an earlier stint as art director of American Esquire, the enormous 1989 French Revolution Bicentennial parade (an Olympic opening ceremony sized extravaganza), many of Europe's most memorable advertising campaigns (for Citroën, Galeries Lafayette and Kodak) and his return to the mega spotlight two year's ago with Kim Kardashian's Break The Internet Paper magazine cover.
Now he's re-designed the iconic Lacoste crocodile logo for a special holiday collection of polos, bombers, bags and clutches that will be out in November. The playful new icon references "the imaginary Africa of his childhood, his love of dance and his infatuation with the Bauhaus." Amuse grabbed him at the launch of his new Lacoste logo at the Palais de la Porte Dorée at Paris Fashion Week.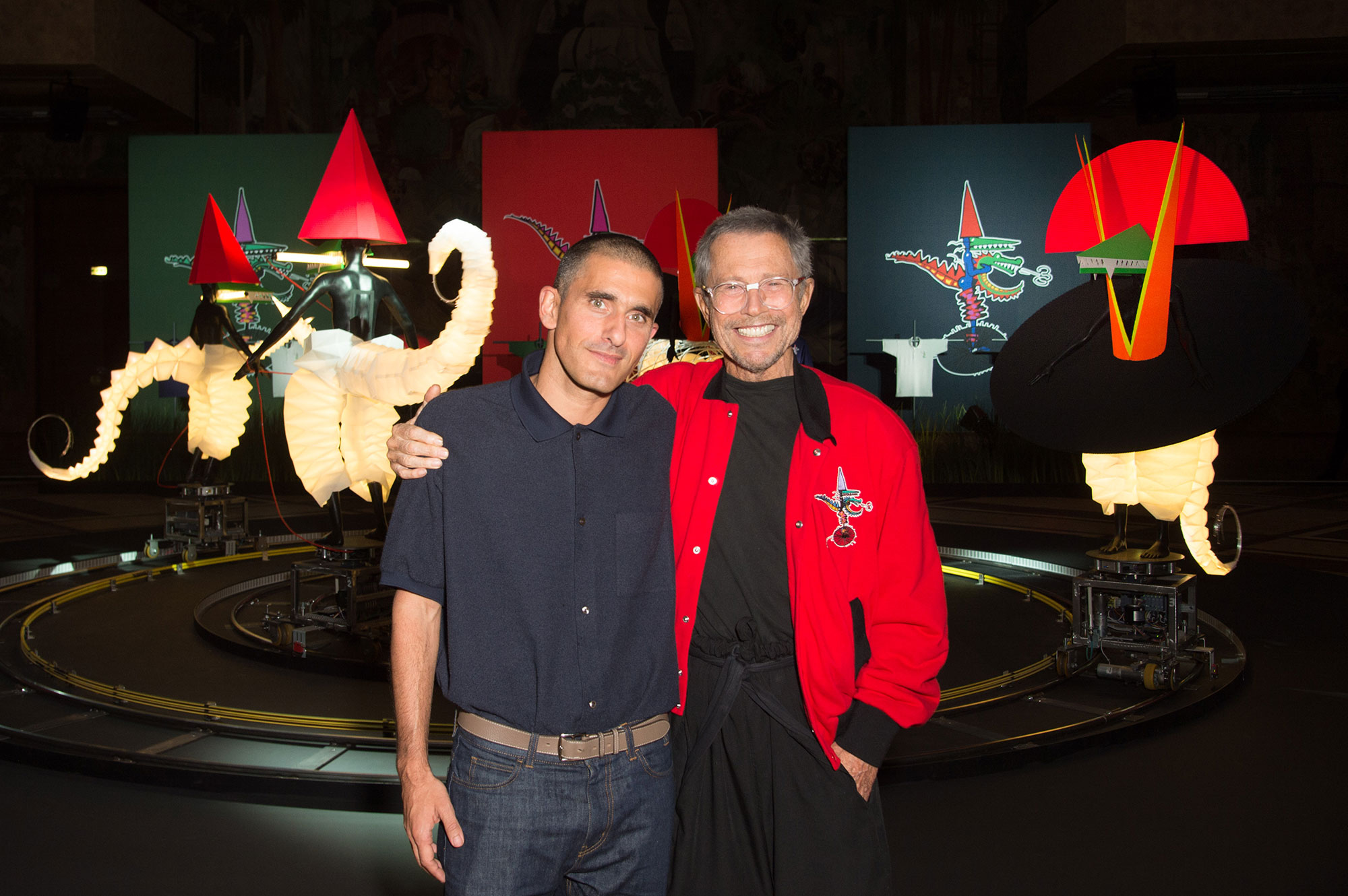 Why did you choose this space to show the collection?
I was brought up from my first year about 100metres from here. Back then it was dedicated to "the glory of the French colonies", so different ethnic groups are represented on the façade and in the interior. The general design always fascintated me, so it felt right that in the autumn of my life, I should do something here. It's magical.
What are your memories of Lacoste growing up? It's such a strong French brand that everyone has memories of it.
The crocodile itself. Before the influence of advertising from Madison Avenue, French advertising was always based on little characters like this. There was a little character for Michelin, one for La Vache Qui Rit. The crocodile is like a friend from my childhood. When I started to do this, I thought, "Why don't they disguise the crocodile?"
You've worked with a lot of French brands, including Chanel, Citroën and Perrier? Do you prefer to work with brands that you grew up with and are part of your culture, in the same way Warhol was obsessed with truly American brands?
Yes, it's part of my culture. And I suppose La Vache Qui Rit is a bit like my Brillo Box.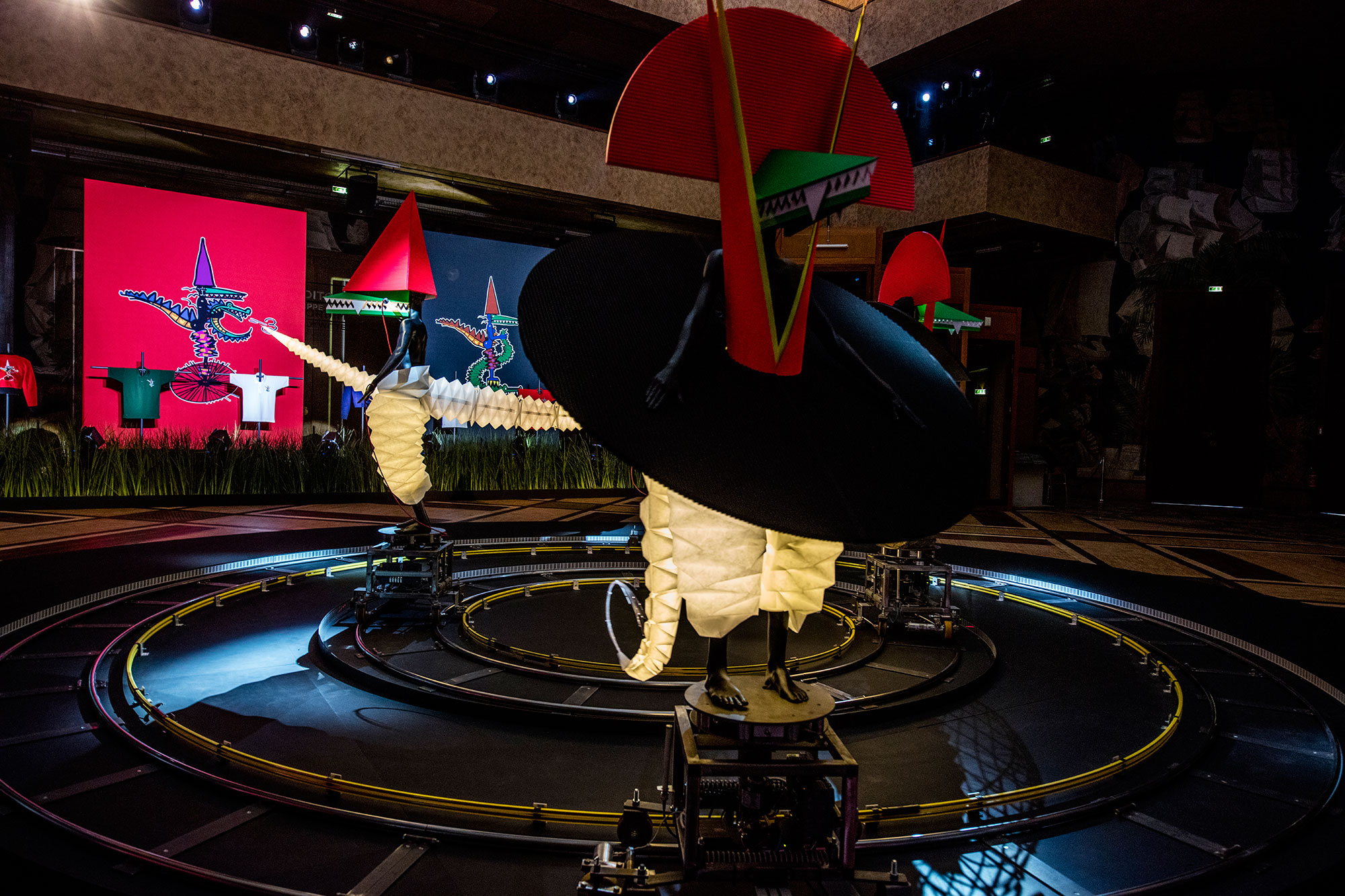 Kim Kardashian is also in town for Paris Fashion Week. You made a big splash with the Kim Kardashian "Break The Internet" cover for Paper magazine a couple of years back. Do you think you played a part in making her relevant to the fashion world?
It went around the world, that's for sure. She asked to be photographed. I sent some sketches of her big butt and she thought it was great. She came over and I wanted to see her because I was curious. I'd seen some pictures of her on the internet where the butt was magnificent, but the thighs too skinny and the legs too short. And I just wanted to see if I wasn't wrong. So she came and indeed she was built the way I just described, but I liked her. She was very charming, very reserved and to the point. She trusted me and I'm a gentleman, so I'm not going to make her look bad. Also, I like those shapes. I'm very nostalgic about little waists, big hips and big butts. But it's the whole package. If you have little skinny legs, it doesn't work. I like the right proportions. So I put her on a box and pulled the dress down to hide the thighs, and the only thing you saw is that beautiful, fake – people say it's fake, but I don't know – butt.
Your work has always borrowed from and referenced other cultures. In a moment where there is a lot of debate about what's cultural appropriation and what's healthy cultural exchange, is it a strange time for you seeing people's growing sensitivities around the subject?
I'm confused. I feel like calling each person personally and trying to settle my differences with them, but it's not possible. I did a thing about a year ago for Bazaar. I shot the daughter of Will Smith and she dressed up as an Indian goddess Kali, all blue and beautiful. I loved the picture. Kali sticks her tongue out. And with that, immediately, people were complaining. I took it philosophically, but my youngest son went crazy. He started calling out the guys who were calling me a racist and saying, "My father's not a racist. Look at me. I'm Korean!" It was becoming ridiculous. It was two little kids who didn't know what they were talking about anyway. Telephones are a good gimmick, but I have children who were raised with these machines and they're not very articulate and none of their friends are articulate. They take pride in what they think is an advantage. This machine is theirs and they're being possessive about something they have no right to be. They're hiding being it.
So how do you keep the strength of belief in your ideas when the world around has a changing sense of what's appropriate?
It's an effort. It is difficult, but I'm helped by the fact that I'm older. When you reach my age, you don't see things the way you saw them at 30 or 40 and so I am a bit more contemplative. I take things with a grain of salt. I'm much more quiet, I think more, I write, I think about my situation. I was very ill twice in succession – I had cancers and I recovered – and so I feel very grateful, but I feel my time is counting. I had a brush with the end so it puts things in perspective.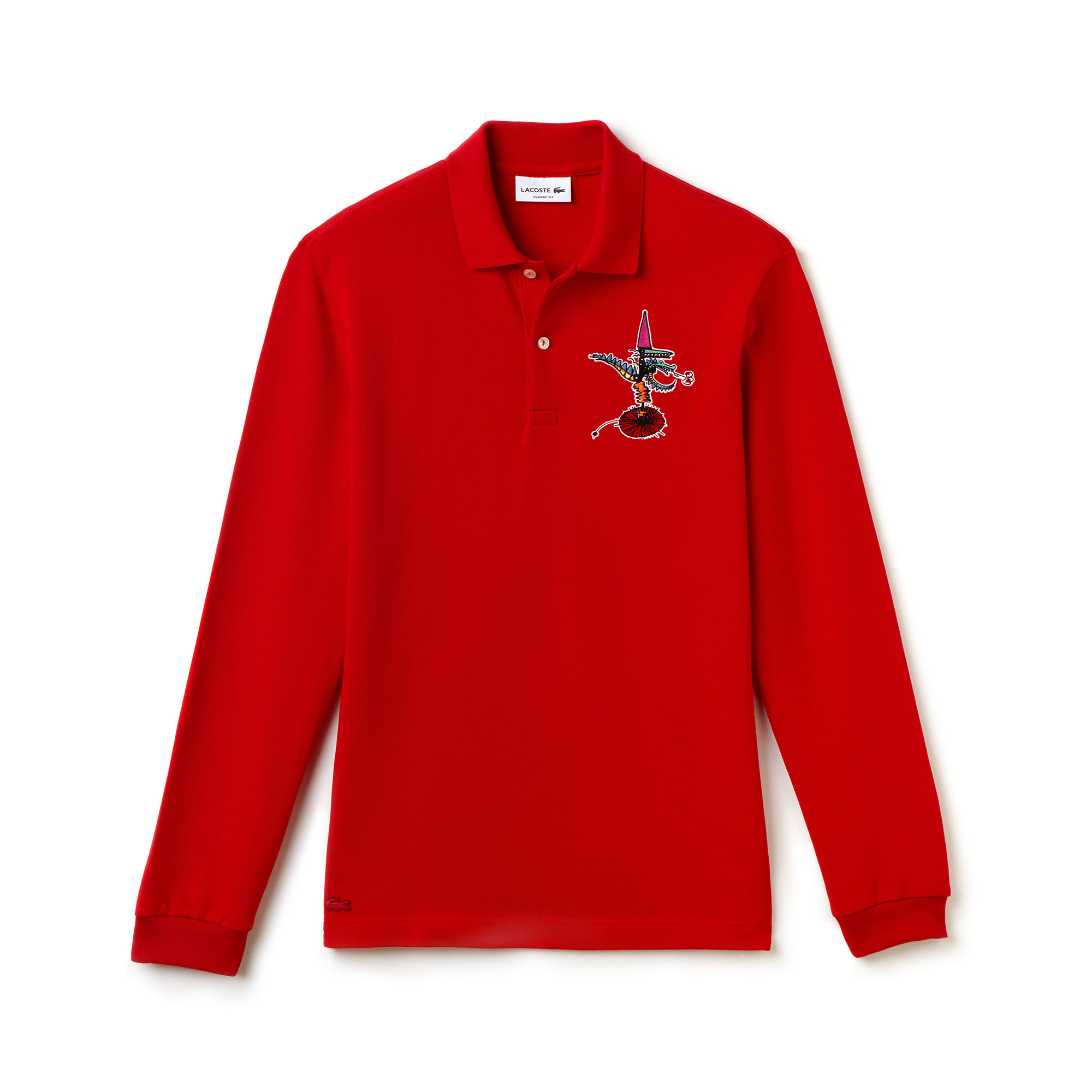 Your earlier career was defined by your muses like Grace Jones and Farida Khelfa, but less so now. I wondered if you thought muses are more of a thing for the younger artist? Like it's part of falling in love easily and that youthful sex drive.
You might be right. When I mean muse, I mean a female with whom I'm in love with sexually. In my case, it's always that. There's a big difference between a fashion muse and being possessive about a woman and it having more to do with fetishism than anything else. You want her, you fall in love with that beautiful face and you want it to be perfect. So it's not the same thing as drawing for fashion. It's creating the set for the love of your life. Now I've been married to the same woman for 20 years and I've never looked at another woman, I've never had any temptations whatsoever. On top of it I was very ill, so I didn't have a choice anyway! But if you meet my wife, you'll understand. And the sex thing is always the same. That has calmed down. I'm 70 years old! That's why me and my wife have been married for 20 years. The romance is still there and we both know that it takes a little bit of exercise of discipline to stay together and be happy instead of flattering your ego by seducing and finding yourself alone. Sex is sex.
And finally, who do you want to see in your Lacoste logo?
If Kanye West wears it, it'll be fun.
The collection will be available in all Lacoste stores from November 2016.