Earlier this month, Kiko Mizuhara entered the surreal and beautiful world of Amuse in Strange Desires – a psychedelic ramen-inspired journey filmed in a 17th century tea house set in the gardens of the Tokyo National Museum. Directed by Albert Moya, Strange Desires is the second collaboration between Kiko and the fashion director Erika Kurihara, who introduced the model to the legendary Japanese photographer Nobuyoshi Araki in a photoshoot for i-D marking Kiko's acting debut, in the 2010 film adaptation of Haruki Murakami's Norwegian Wood.
Since then Kiko has gone on to become one of the most recognisable faces in Japan, with her beautiful visage adorning billboards and magazines covers the country over. And not just in Japan either – Karl Lagerfeld was inspired to create a short film  following Kiko around Paris for a couple of days in the lead up to his Chanel AW11/12 couture show. A year later, she launched a 90s hip-hip and Harajuku chic inspired clothing line in collaboration with Opening Ceremony, which continues to go from strength to strength. Here, we catch up with the free-spirited superstar to she how she does it, her favourite Tokyo hangouts, and what it's like living with 3 million Instagram followers.
Where was your most recent adventure?
I went to Oahu, Hawaii for my birthday last month. It was my fourth time, but this time my friends secretly flew over to Hawaii and organized a birthday party without telling me anything! It was an amazing moment with great music, drinks and dearest friends. Of course beaches in Hawaii were so beautiful. But I will never forget this special Hawaii trip – such great vibes.
As your film for Amuse is all about the pleasures of food… Where is your favourite place for ramen in Tokyo, and what kind of ramen?
Kamukura in Shibuya, which has a soy-sauce based, Osaka style ramen. It's quite light and simply delicious with lots of Chinese cabbages.
Where is your favourite place to take someone on a date in Tokyo?
There is one sukiyaki restaurant which I take people to. But the name is highly confidential!
What food do you avoid?
I don't eat mackerel sushi.
What can't you live without?
My cats!
As you work closely with so many fashion designers, are there any shops or designers in Japan we should look out for when we next visit?
You can find lots of great vintage stores at Tonchan-Dori street in Harajuku, Tokyo.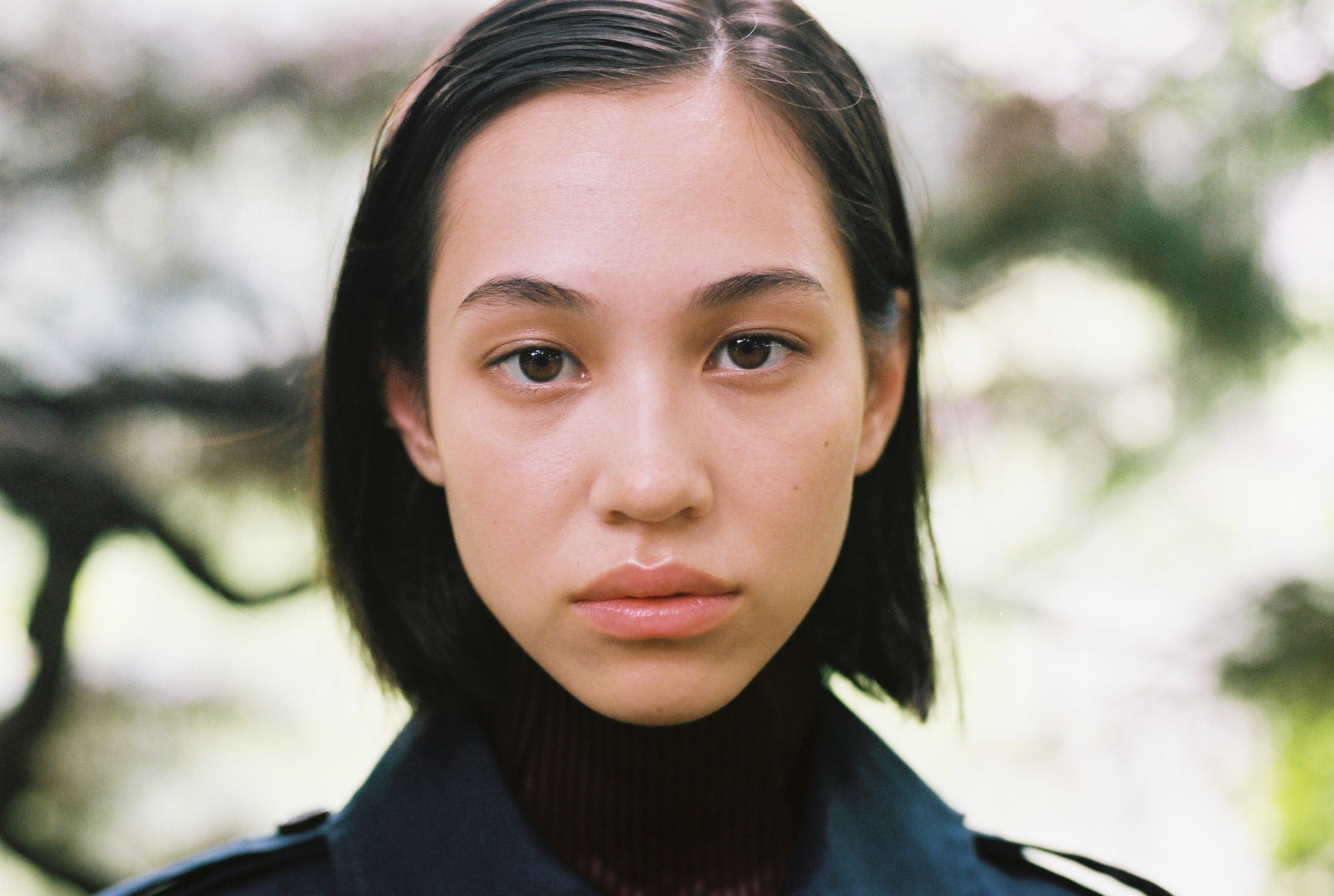 And as we found quite the hidden gem for the film's location – do you have a secret place where you go to unwind in Tokyo?
The Komazawa Olympic Park, simply because it's beautiful.
We've titled the film Strange Desires­ – please could you tell us your strangest, guiltiest pleasures?
When I feel nervous about something and I can't sleep, I just go out at night and have fun even if I have a work from early morning next day.
How has your life changed since Instagram?
Lots of people can see me easily and instantly; my world has been widened. I've got more friends too!
How do people misunderstand you?
People think that I'm quiet or 'cool', but I'm actually very cheerful.
What is your favourite karaoke song?
Plastic Love by Mariya Takeuchi and L-O-V-E by Nat King Cole.
What have you learnt about acting—and yourself—since your debut in Norwegian Wood?
Acting is not easy, so I still don't know what I have 'learnt'… But I guess the most important thing to be a good actress is to live your life, experience a lot and enrich your mind.
You have starred in lots of big Japanese TV productions. Is there a Western or American TV series you would have loved to have starred in? And if so, which character would you play?
I want Sex and the City to do a Tokyo version, and I'd want to play Charlotte or Miranda!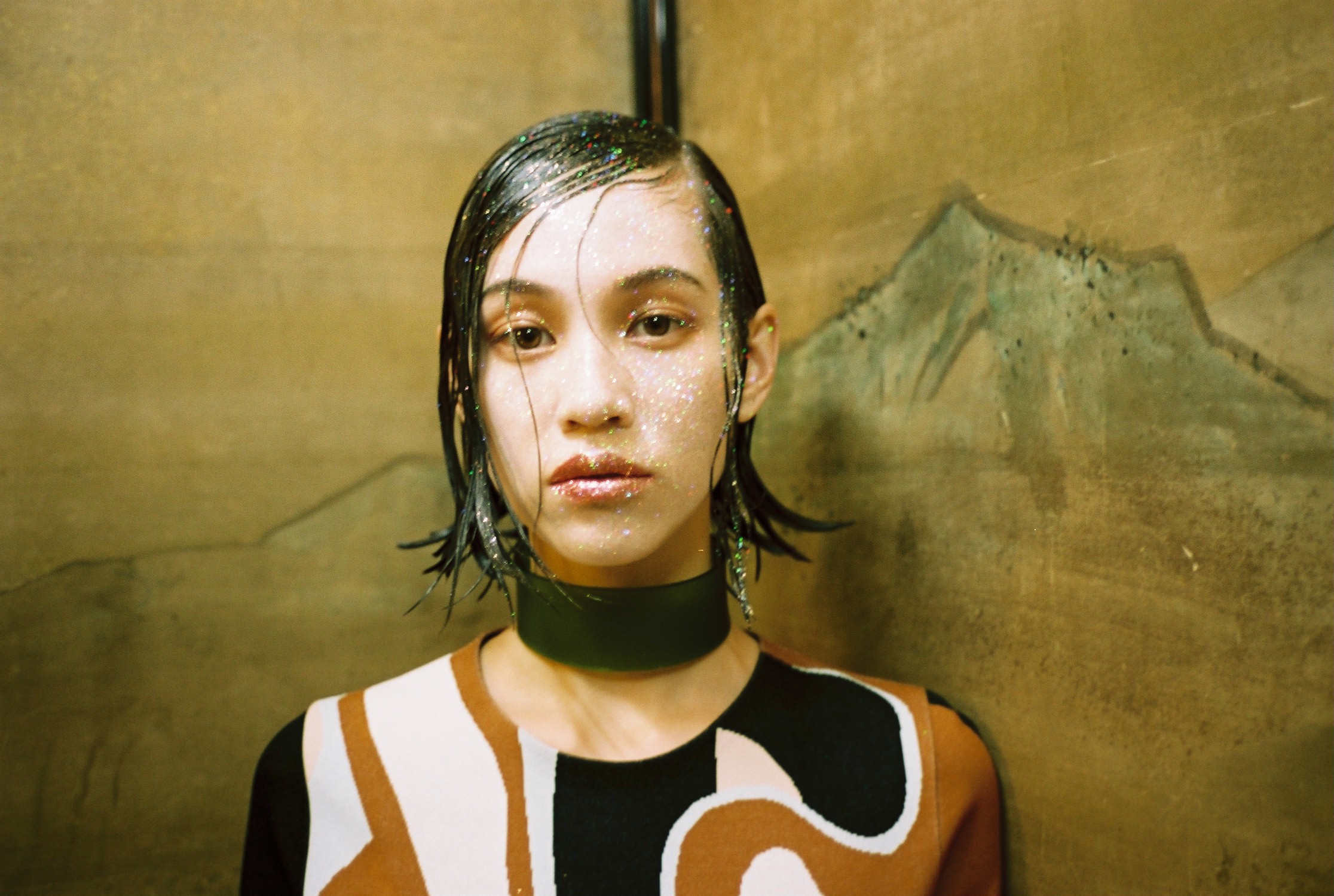 With thanks to Junsuke Yamasaki