"It's just like sex on wheels," laughs Sara Messenger aka Sally Piano, a key player in the 1980s Venice Beach roller dance scene, where bikinis, boomboxes and six packs were the order of the day. Fun in the Cali sun is on the menu in Roller Dreams, Kate Hickey's film featuring skaters like Messenger as it documents the rise and demise of the pop culture phenomenon, which exploded onto the smooth pavements of LA's Venice Beach in 1978.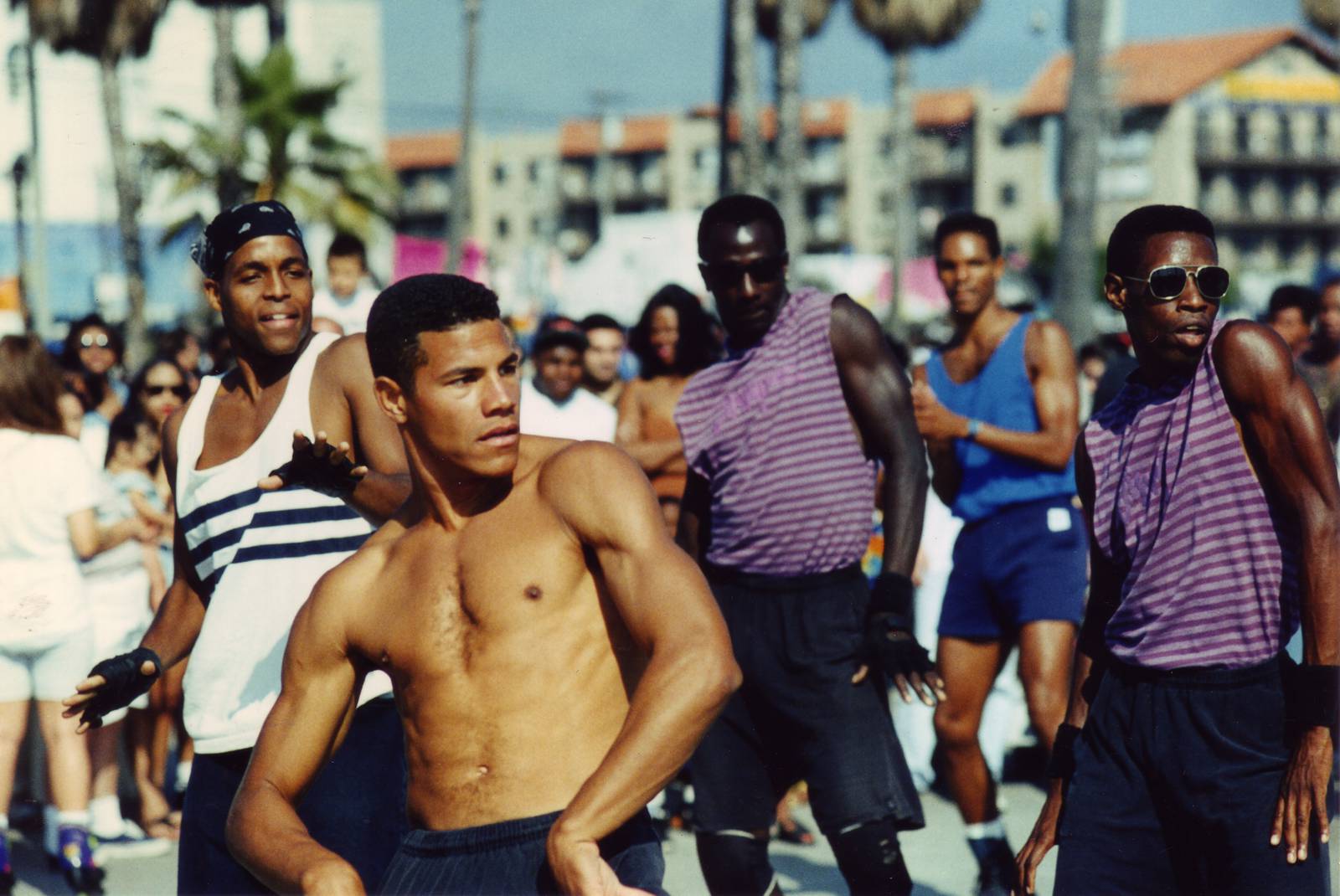 Back then, the stretch of waterfront south of Santa Monica became a disco alley, a sunlit stretch of eight wheeled athleticism, dance appeal and hot bodies in terry towelling short shorts. In this now near mythical place, soul and funk from James Brown to Prince played out from boombox speakers so it could be heard above the sound of wheels on concrete as dancers like Messenger (a musician of Middle Eastern origins who moved from the southern states and spent her last $100 on a pair of wheels) perfected liquid gold moves either solo or in formation.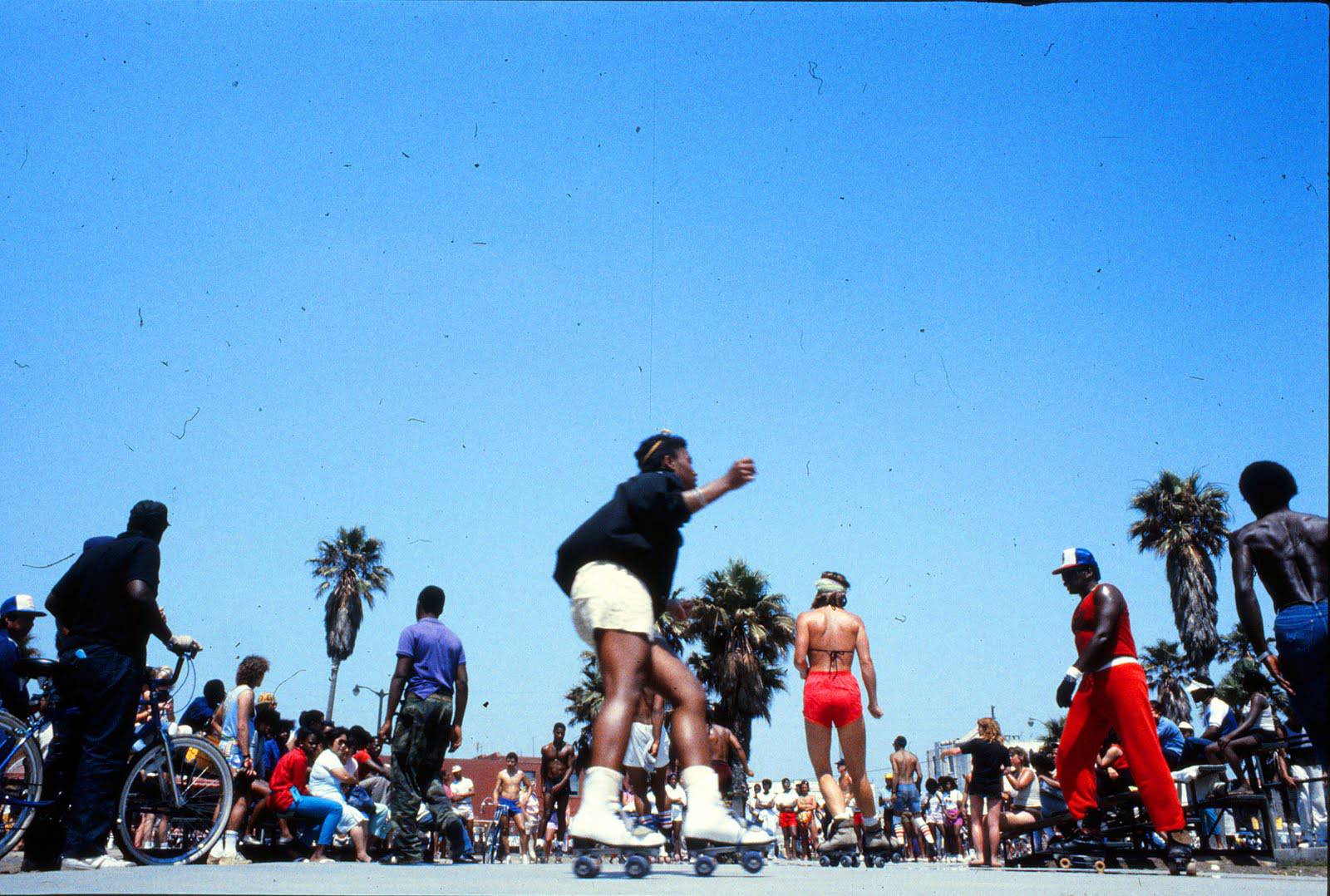 In Roller Dreams, Hickey, a former assistant editor on HBO's Girls, tells the story of the tight knit community of skaters from that time including Messenger and her unofficial dance partner, James Lightning. Better known by his alias, "Mad", Lightning was the guy who brought the biggest boombox to the party and became the skaters' designated leader. He was charming, toweringly handsome and never let a little thing like a t-shirt get in the way of showing off his chiseled six-pack. Also, this guy could move.
As well as impeccable movement, says filmmaker Hickey, this was a moment of perfect timing for a pop culture explosion. "It was the late 70s and 80s! Coming out of the disco era, funk was on the rise, the Olympics were in LA in 1984 and people were into fitness and loving all the buzz and activity happening in Los Angeles," she says. "It also didn't hurt that in Venice people didn't wear much and you could count on seeing body builders showing off their rippling muscles and girls in bikinis skating up and down the boardwalk."
But as Hickey's documentary explores, Venice Beach was not just about fun times. Racial segregation in LA meant Venice was the only beach where black and Mexican locals were allowed to live. Labelled "the slum by the sea", that divide turned the stretch beatnik, with a laissez-faire attitude. It also became somewhere where people of colour could express themselves and their culture. "You just had the most wonderful black culture in all these different forms," recalls Messenger in the documentary.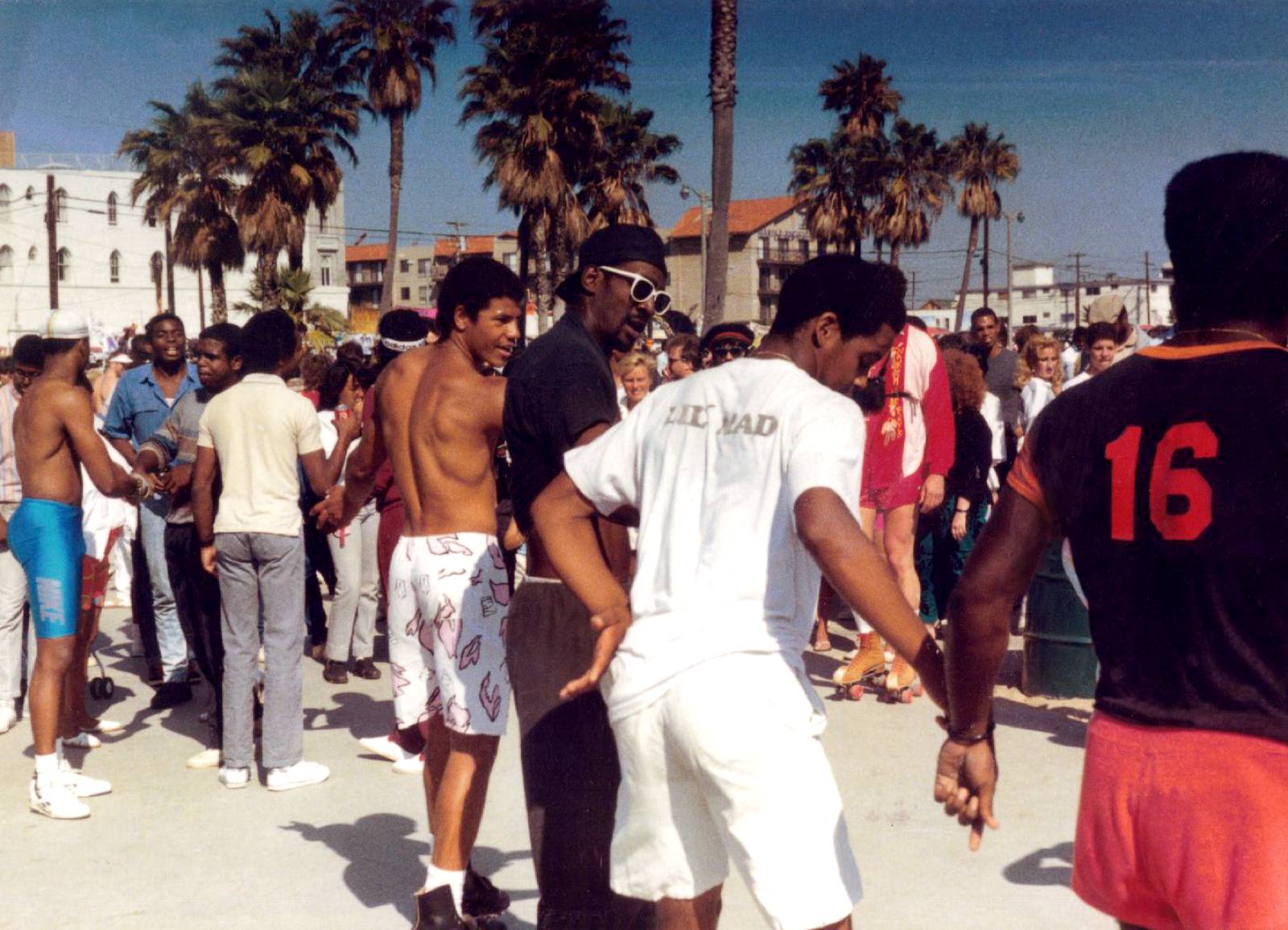 Soon everyone wanted in on the roller dream, but at a price. Hollywood co–opted roller dancing into a string of movies like Xanadu and Roller Boogie, whitewashing the culture to sell it on, replacing African American bodies with Caucasian ones. As Roller Dreams relates, it was just the start of a string of racially-motivated moves on the skaters' territory – from police shutdowns to gentrification – that led to the roller dancers being marginalised and segregated on their own terrain.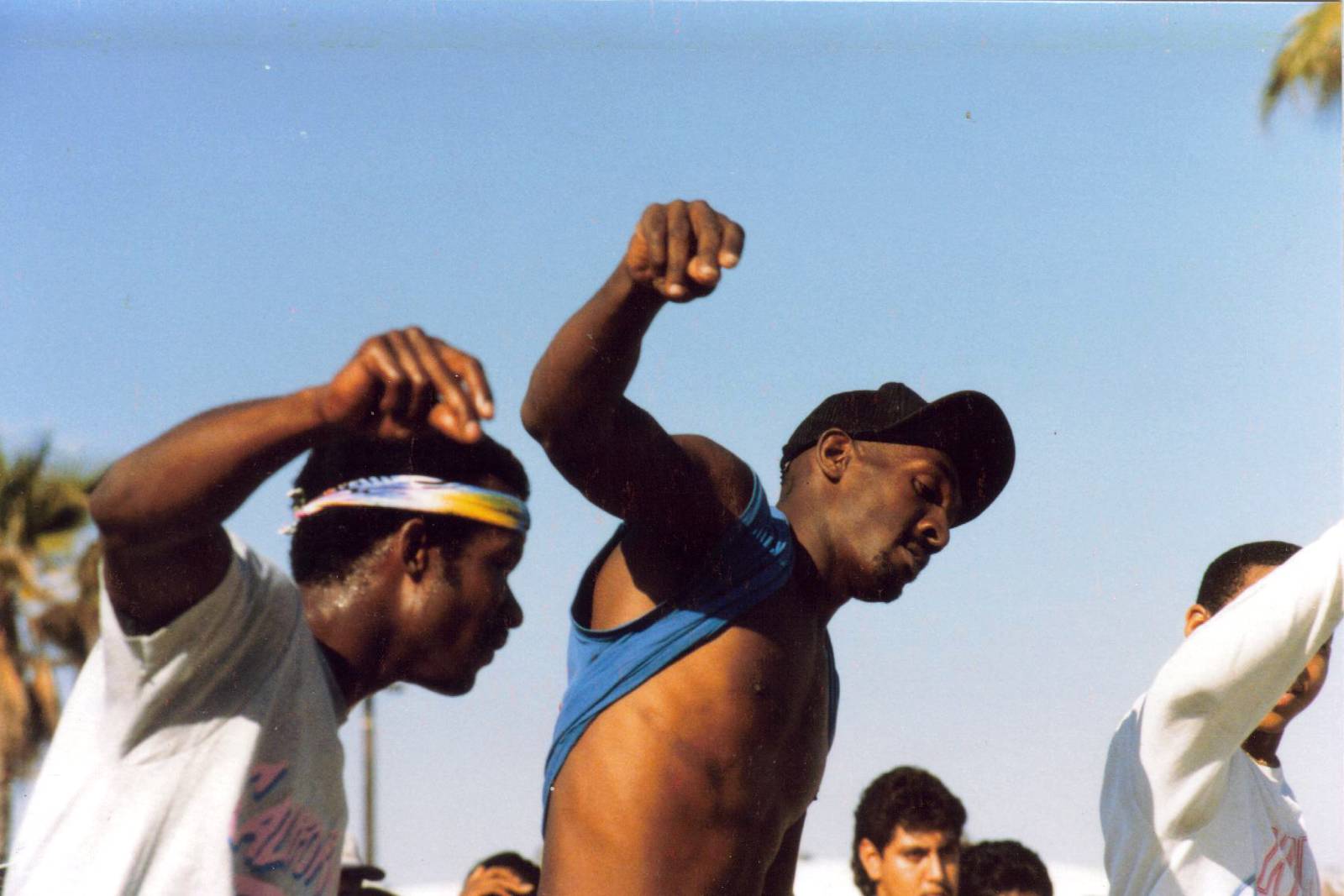 The tragedy of the roller story, says Hickey, lies here: "[It's] when the very people who brought the crowds and put Venice on the map to begin with start to become forgotten because they no longer fit the image of what the higher powers want Venice to become." Though Roller Dreams does not shy away from the harsh reality, Hickey's film celebrates the dream while it lasted. That combination of skating, music and sexiness ignited a shared passion, says the filmmaker. "That was a magical combination none of the skaters could resist once they got the bug." Watch Roller Dreams and you might also be unable to resist the urge to dig out your skates.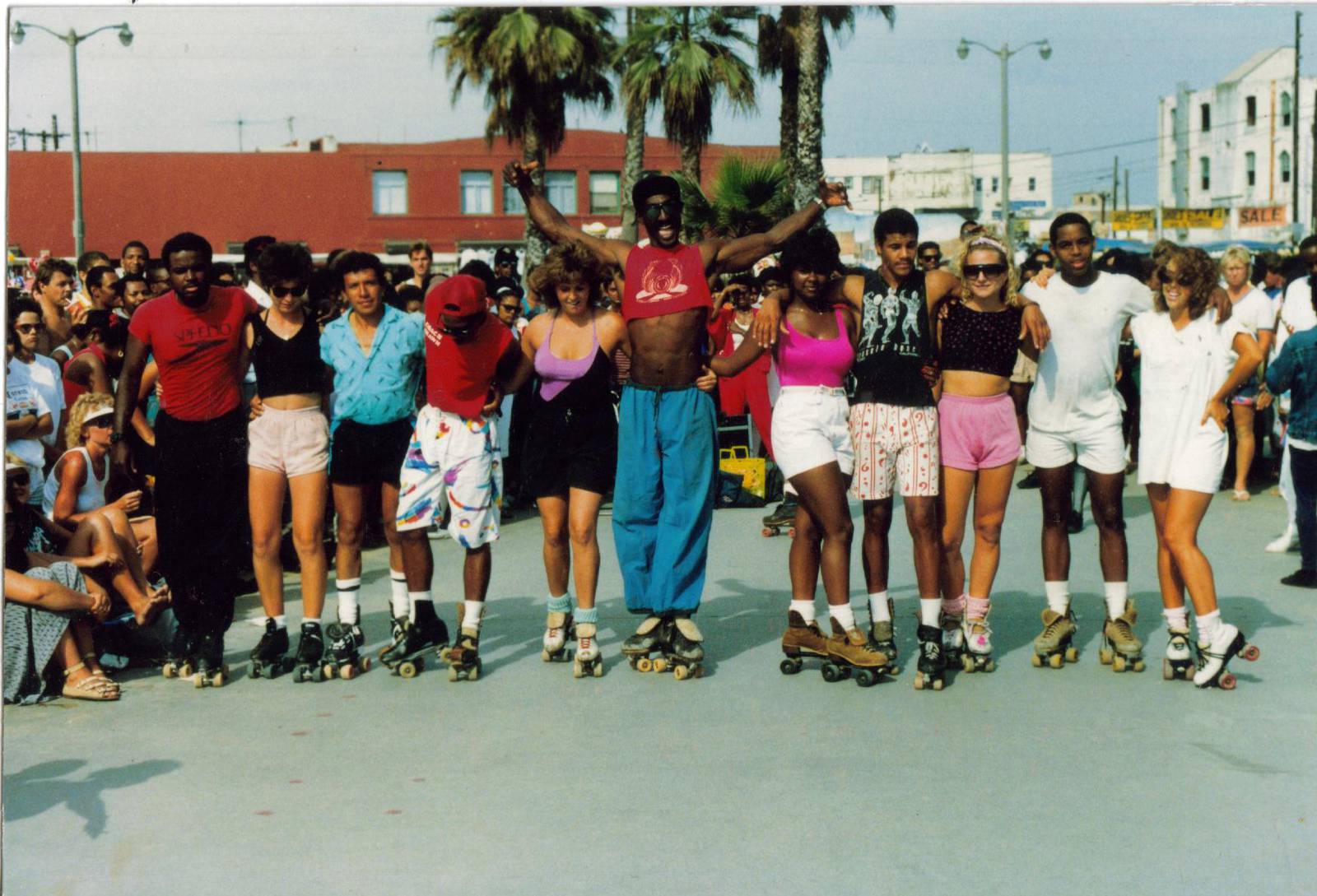 Roller Dreams screens 5th and 6th October as part of London Film Festival bfi.org.uk/lff