Since it was built in the 1950s, Edward James' surrealist sculpture garden at Las Pozas in Xilitla, Mexico has become a place of pilgrimage for lovers of art, architecture, jungles and Jarvis Cocker. The 80-acre site includes natural waterfalls, pools and concrete sculptures and apparently James paid for the whole thing through the sale of his impressive art collection, which included works by Pablo Picasso, Max Ernst, Giorgrio di Chirico and Leonara Carrington.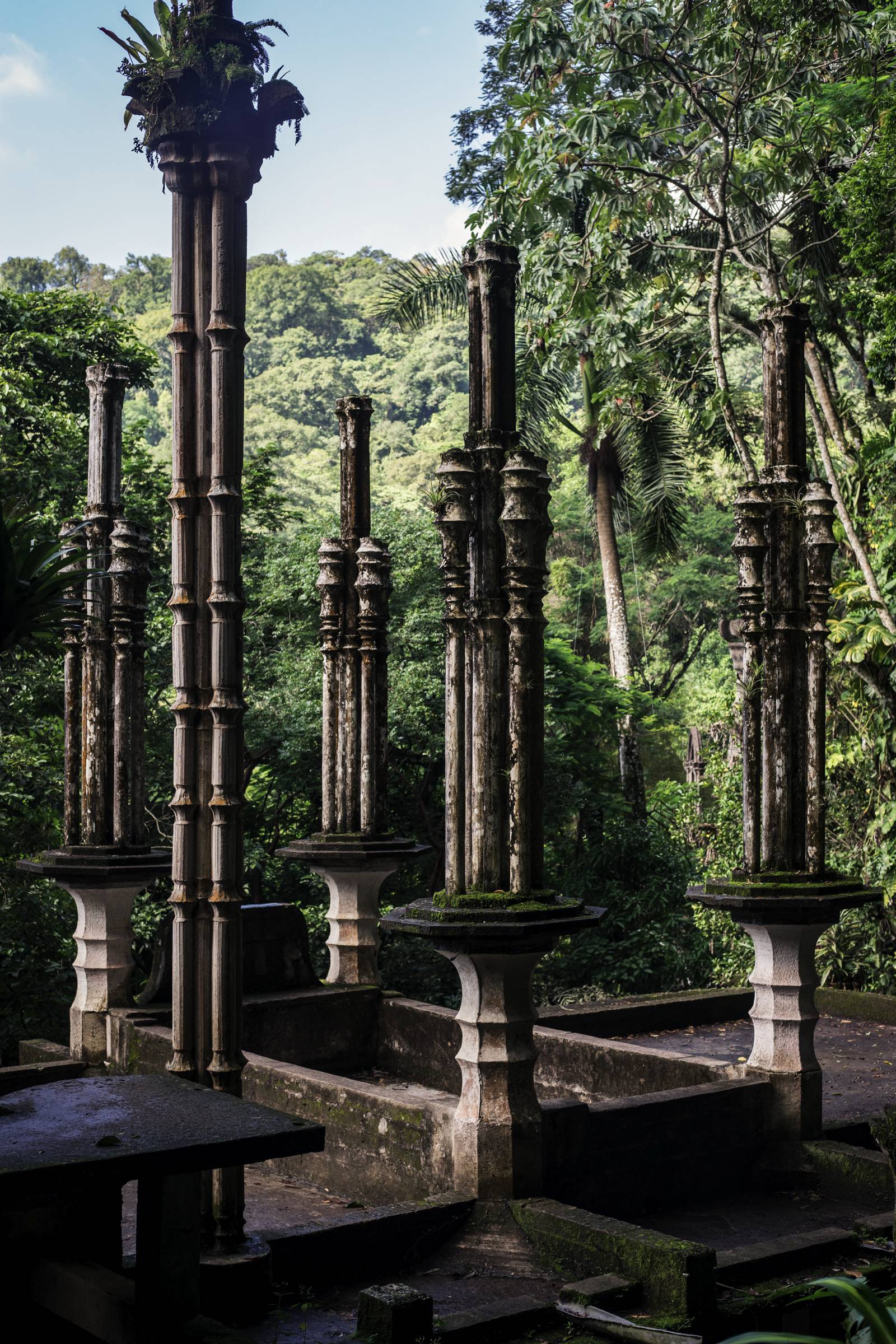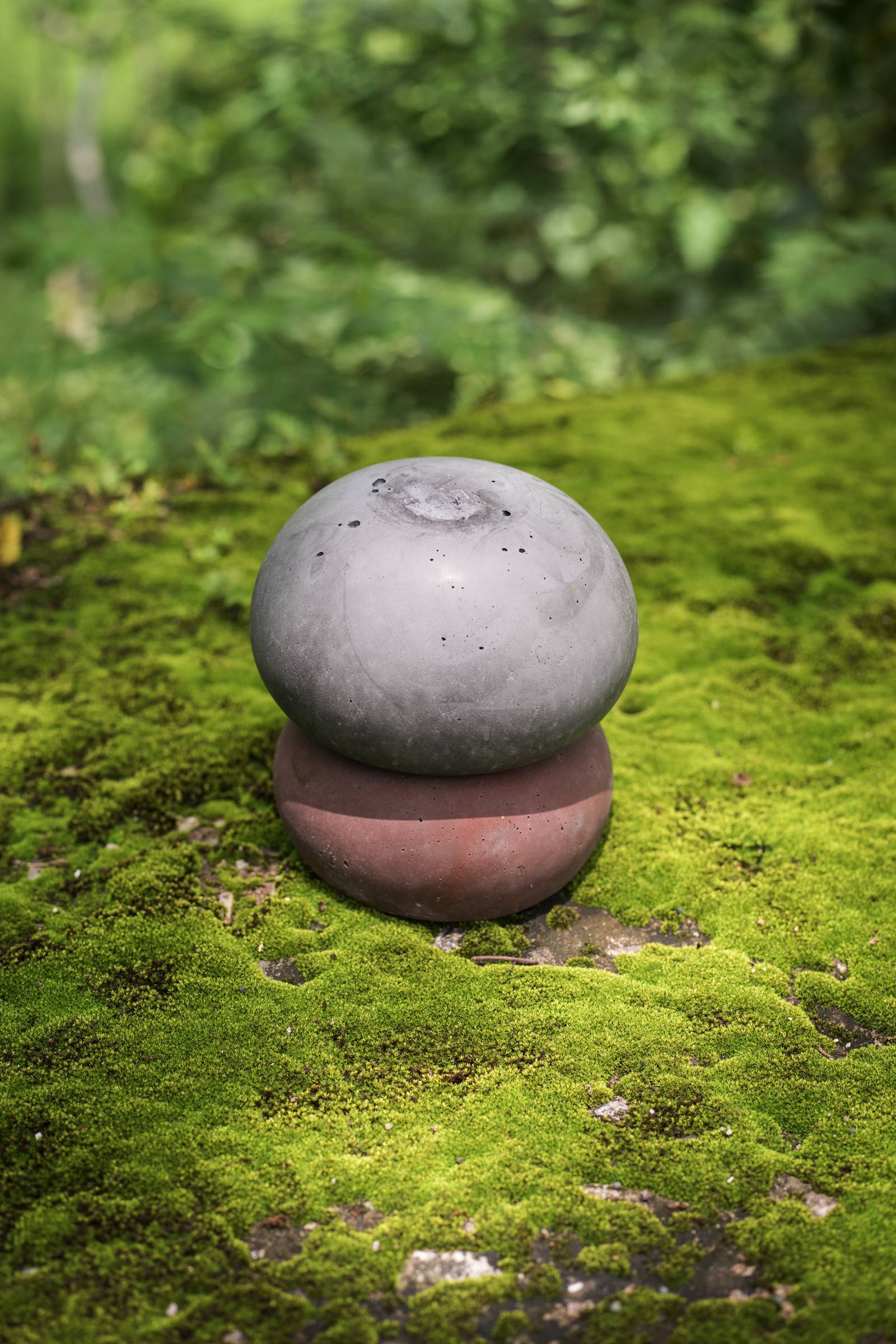 Most visitors get to see Las Posaz during busy official opening hours, but one group of students selected by the Architectural Association and the Tezontle Studio recently got to do a two-week residency there, living as James would have. The chosen artists, architects, designers and curators from the UK, India, Thailand, China, Singapore, Mexico, Lebanon and Equator engaged in an experimental concrete sculpture workshop – and had a great time doing it.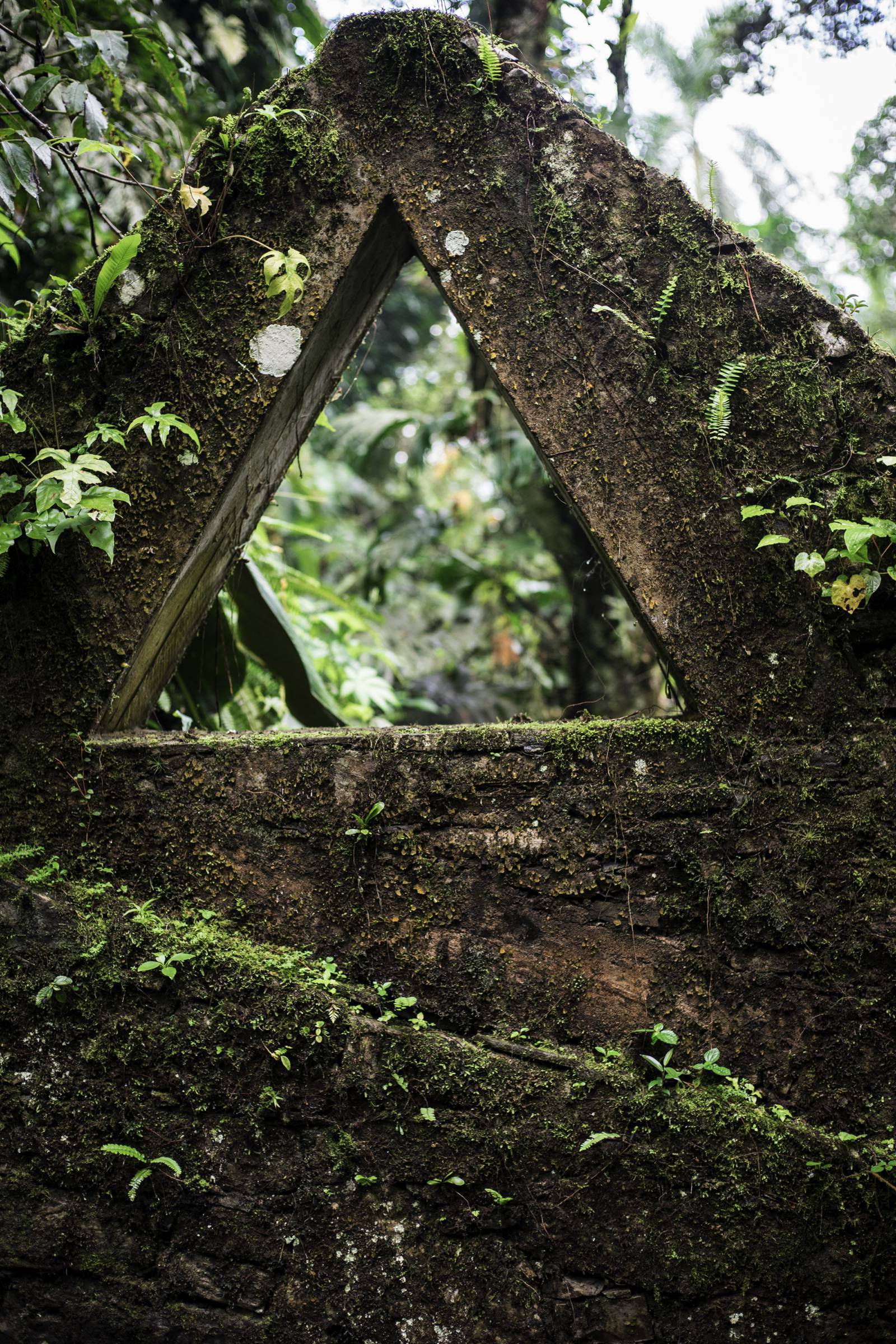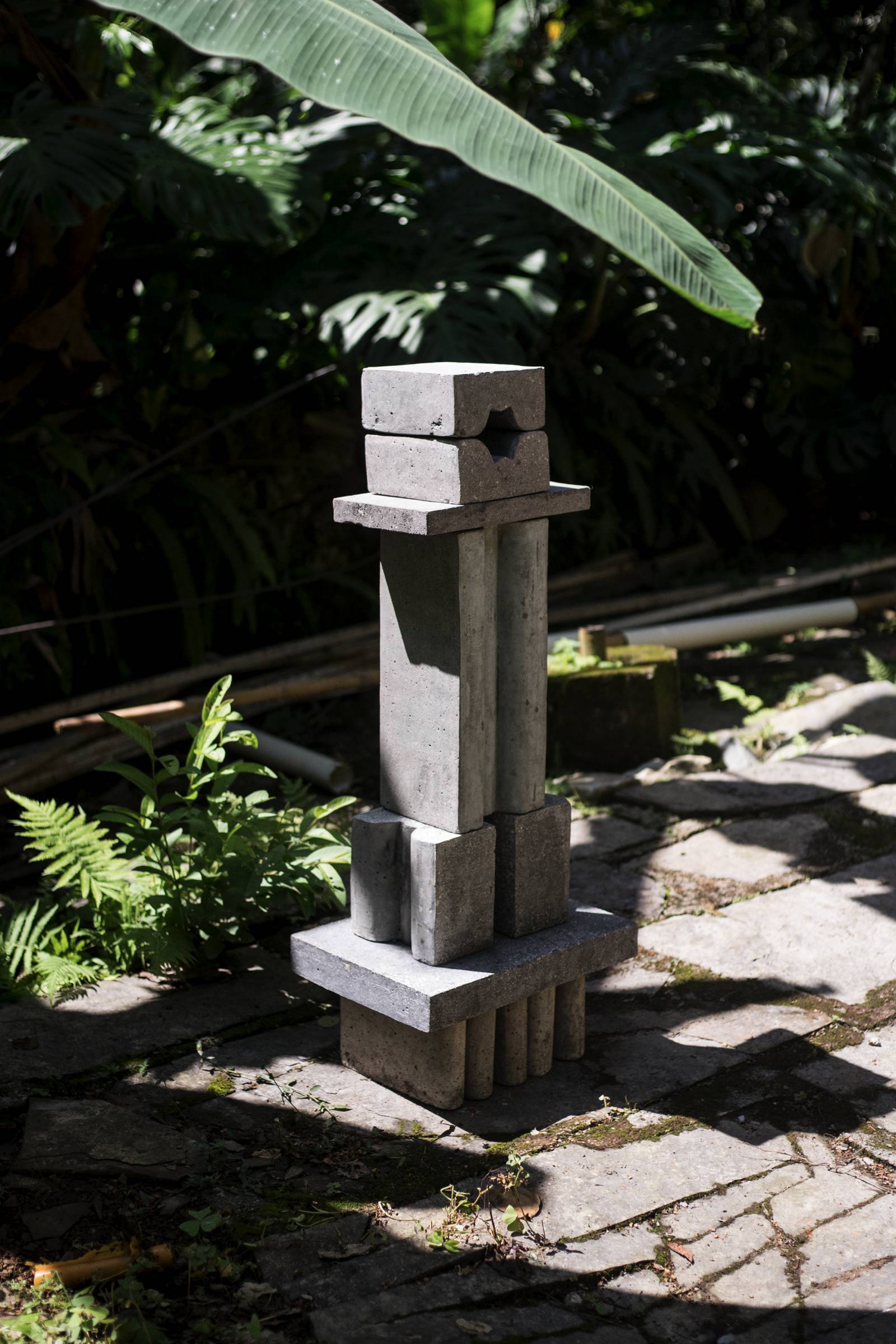 As well as studying and analysing James' wooden moulds, developing their own sculpture projects and learning about new tools and techniques, they had the pools and waterfalls all to themselves during off hours. "We could get an early morning dip, take a late afternoon break in the water, or close the day with a night swim," says Mexican artist Ilán Rabchinskey, who documented the trip for Amuse. "Those turquoise waters surrounded by wild jungle are paradise, the setting is amazing. It feels like a fairy could pop by any minute. After a day of heavy work, the waters were energising and calming."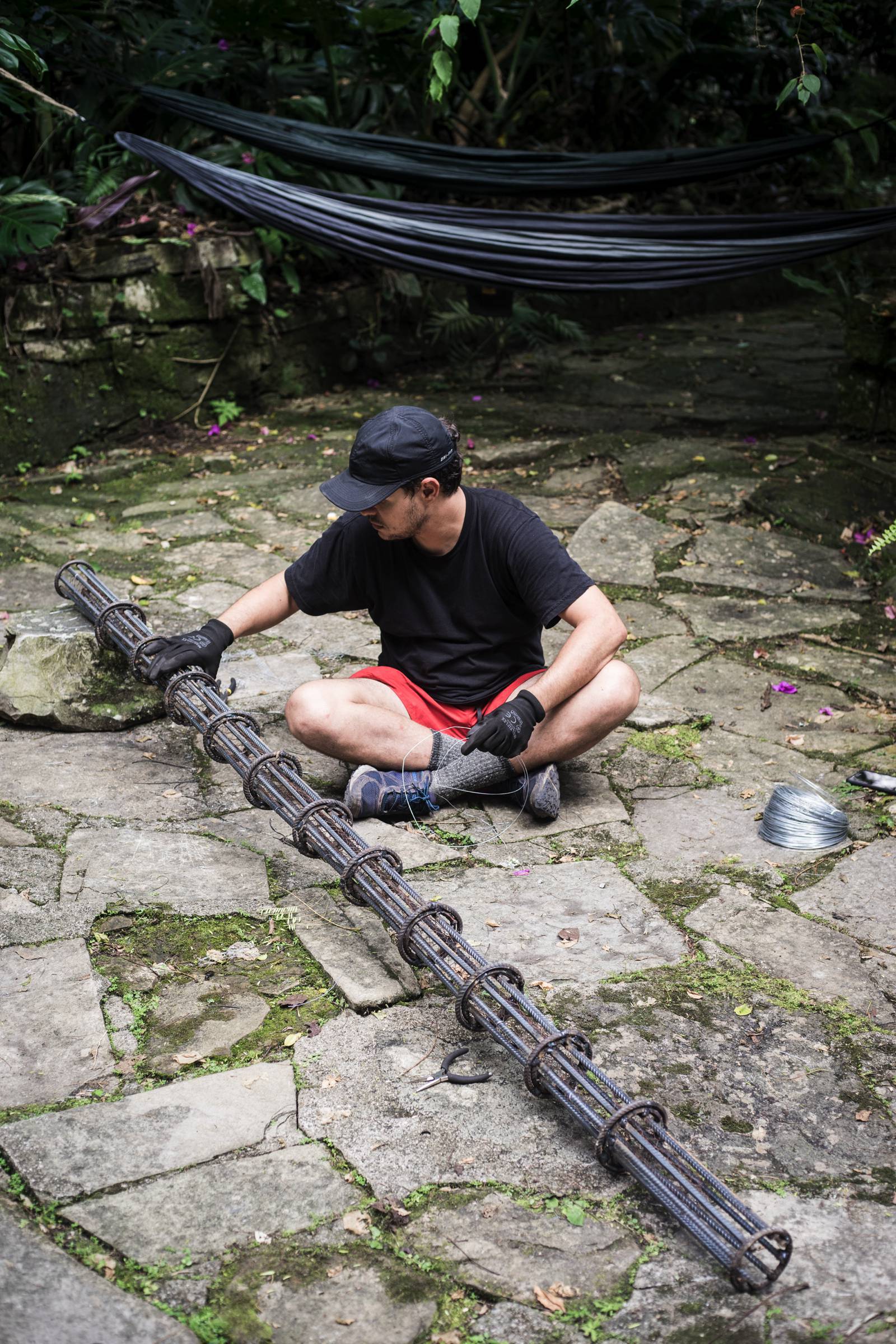 By night, they'd eat "simple and delicious food nicely done." And they partied a bit too, but "very organically…no huge parties, but chill evenings drinking mezcal and looking at the night sky from the top of James' buildings."
The two weeks were mostly about tiring physical and creative work though, and since Rabchinskey's own work explores the tension between the forces of nature and the development of human civilisation, this was the perfect place for him to do a residency. "It was inspiring, challenging, beautiful, demanding, amazing, sweaty and hot!" he says.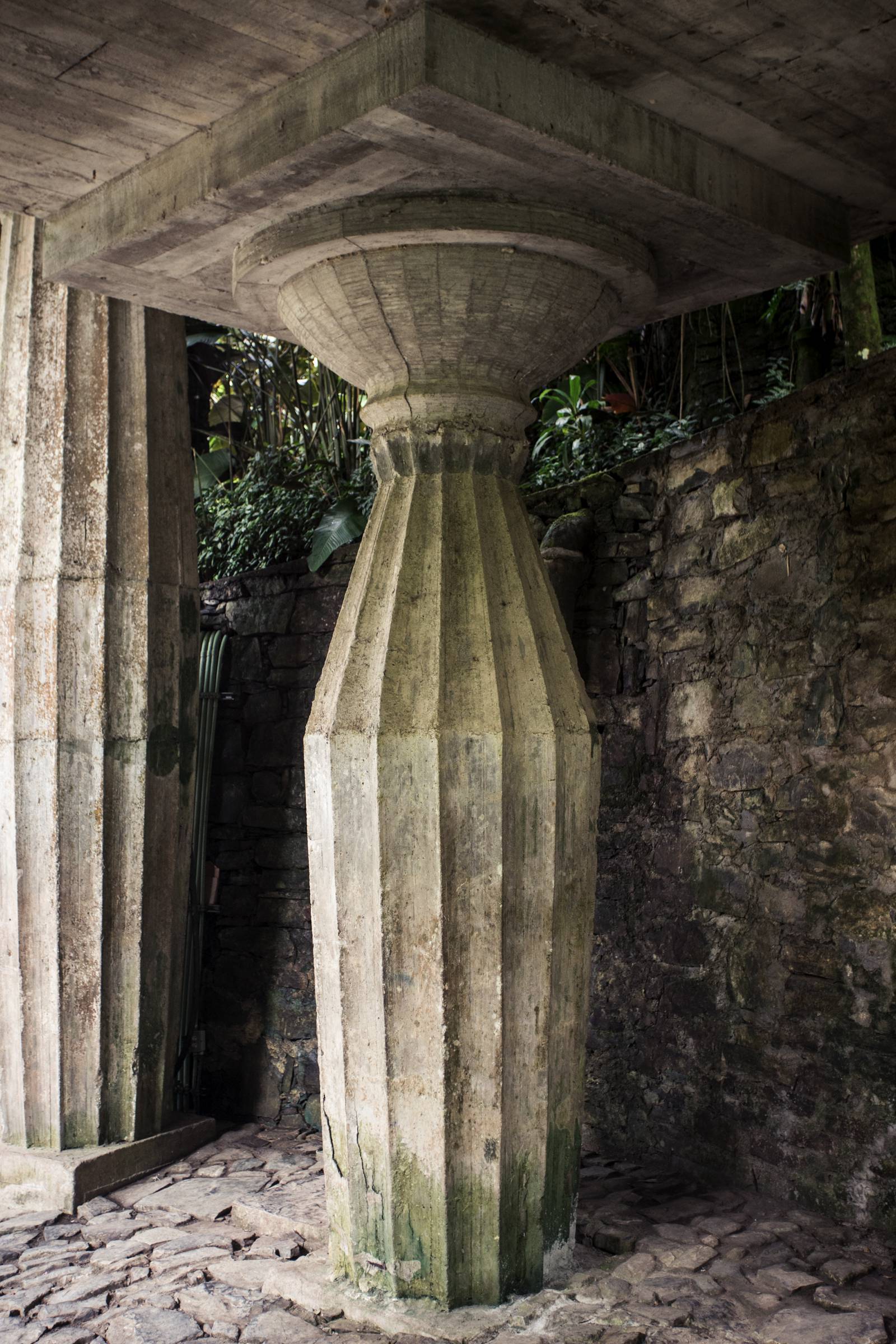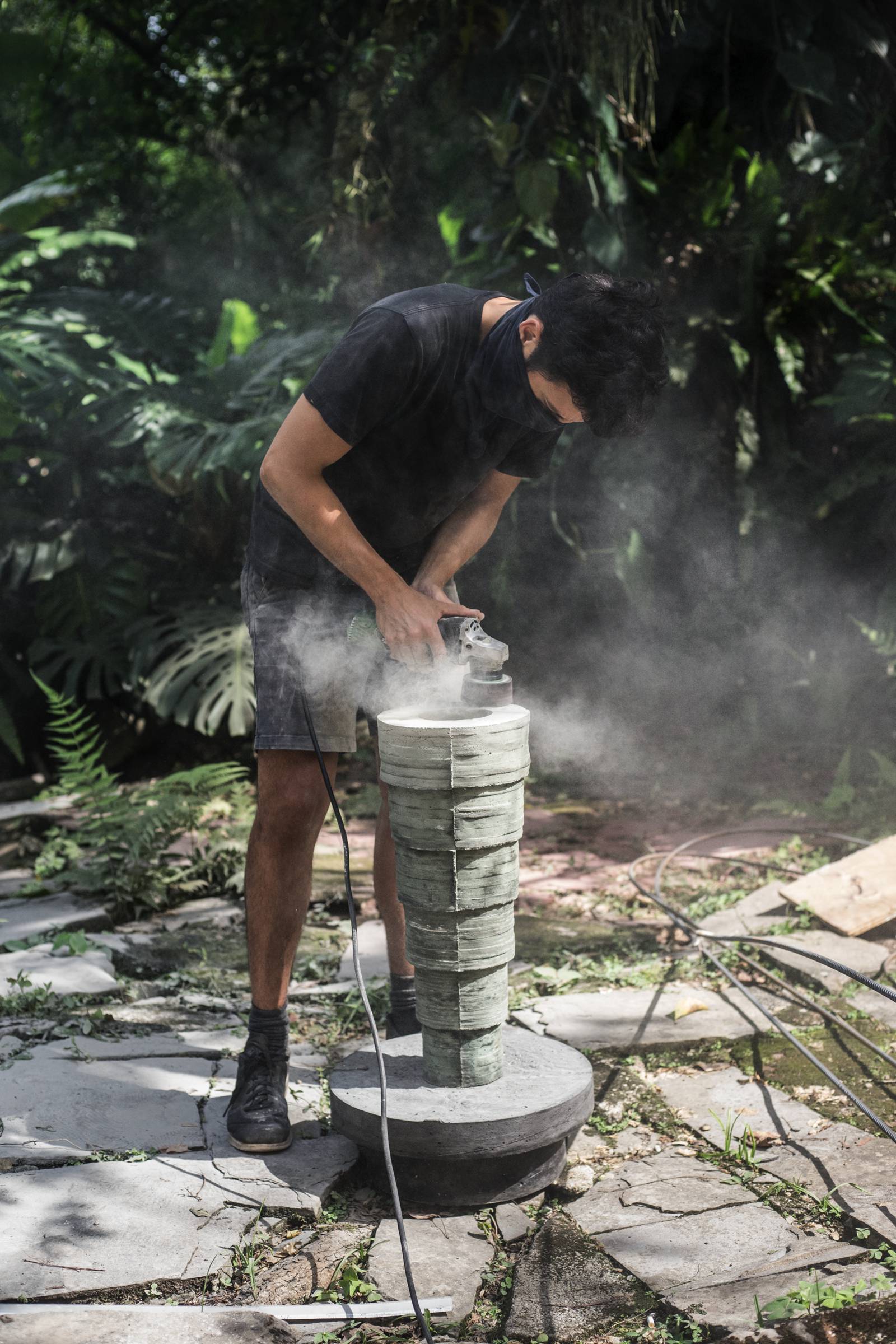 "It was a very stimulating experience, one that is mostly informed by nature and the constant overwhelming presence of the jungle and the very unique character of Las Pozas and its structures," he concludes. "There was a constant hum of bugs and butterflies landing on sculptures all the time. The place itself is so strangely beautiful and as you work, you gain more and more perspective into the incredible complexity and the amount of work that went into James' creations."