Though London isn't short of incredible West African food, you'd be hard pushed to find it in Zone 1. Enter Ikoyi, a new contemporary West African restaurant opening in St. James's Market this weekend.
Headed up by Iré Hassan-Odukale and Jeremy Chan, Ikoyi offers a new take on the cuisine, with Jeremy bringing his experience at places like Dinner by Heston and Noma to create an exciting menu. They've drawn on local and international talent for the decor: the space has been designed by London's Studio Ashby and will feature contemporary West African art by LA-based Aran Darling and an abstract mural by Lakin Ogunbanwo and Oluseye on its central wall.
"Iré and I have wanted to open a restaurant together for a long time. We just didn't know how or what kind it would be. Iré grew up in Nigeria with a strong familiarity with Nigerian flavours," says Chan, who has no real background in African food, but says it helped in allowing the pair to bring flavours to life in new ways.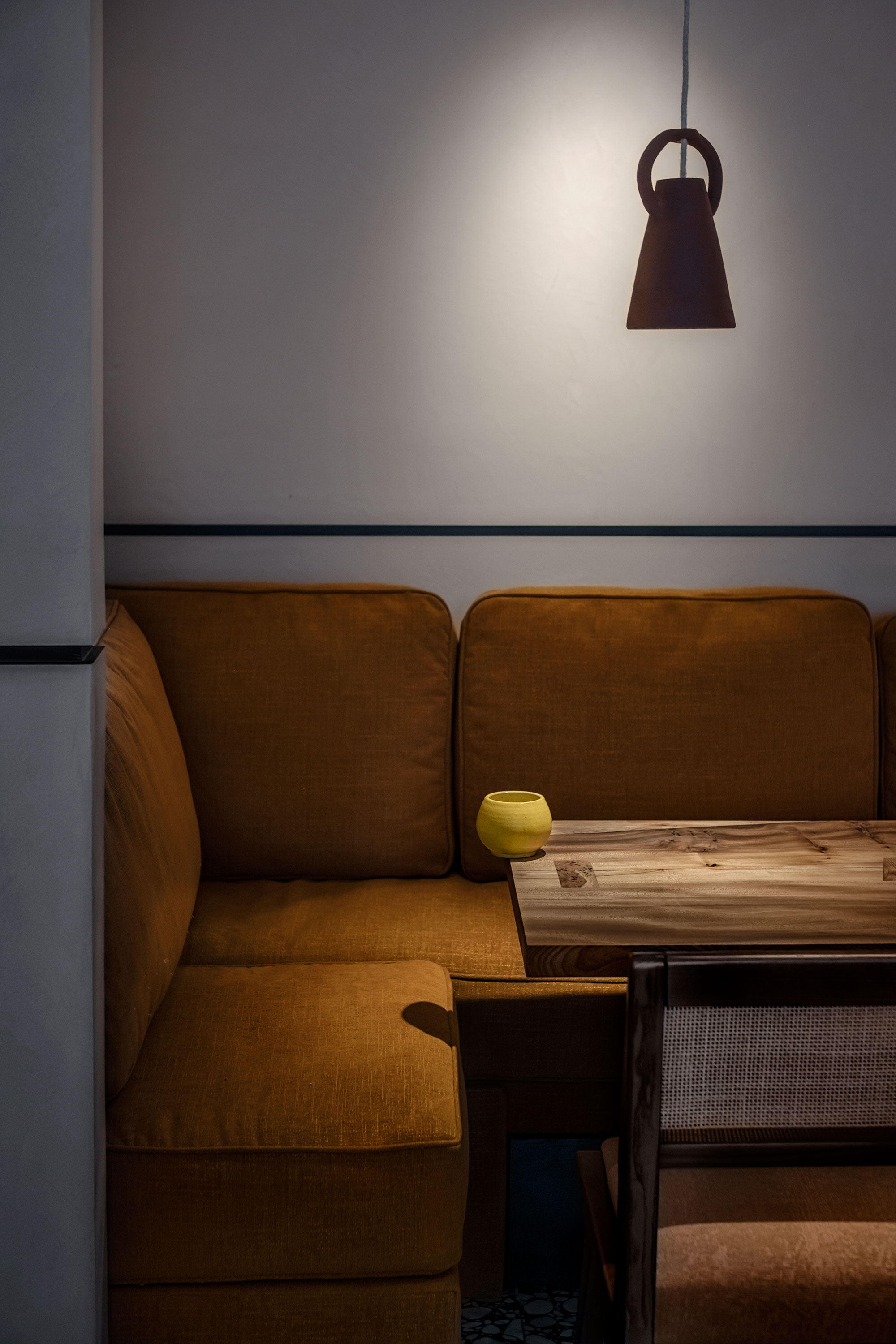 "We're creating our own experience and menu that's inspired by some West African ingredients rather than cooking or re-creating pre-existing West African food," Chan says. "For Ikoyi, West Africa is a vast region with myriad flavours and possibilities for creativity and this is why we have chosen the area as a source of inspiration." There will be traditional ingredients like smoked ground crayfish, a shellfish powder that features in rich stocks (and which is created through cooking techniques used to make Japanese dashi).
Typically, West African cuisine is all about aromatic flavours: think fiery peppercorns, mouth-watering umami, thick starchy textures, bold heat and fermented flavours. Don't expect to see too many of the dishes you'd get at your local West African joint or your grandmother's table over at Ikoyi though. Hassan-Odukale assures us that there will be classics like Beef Suya, but generally they're trying to rewrite the rules with conceptually adventurous ideas. "Our approach is about extracting big flavours and thinking about how texture will affect taste or how we can obscure the identity of certain ingredients," Chan says. "For instance, a plantain may be pink. A cassava may be dusty grey and covered in dried cep mushroom powder. There are no rules, everything is driven by feelings, memories and the pursuit of creating something delicious and beautiful."