A collaborative project between Misha Hollenbach of P.A.M. and Andrea Caputo and Luca Martinazzoli of Plusdesign saw them head to Morocco to find expert weavers who could turn a selection of commissioned art into real-time rugs. It's the first of a series that will see them travelling to Sardinia, Mexico, Armenia, India and Tibet "investigating parallels and encouraging conversations between different cultures."
Designs by Barry McGee, Todd James, Susan Kare, Anton Bruhin, Antwan Horfee, Matt Damhave and Hollenbach herself were taken to the Atlas mountains, where Berber artisans turned them into beautiful carpets. We caught up with Hollenbach to hear all about the ongoing project.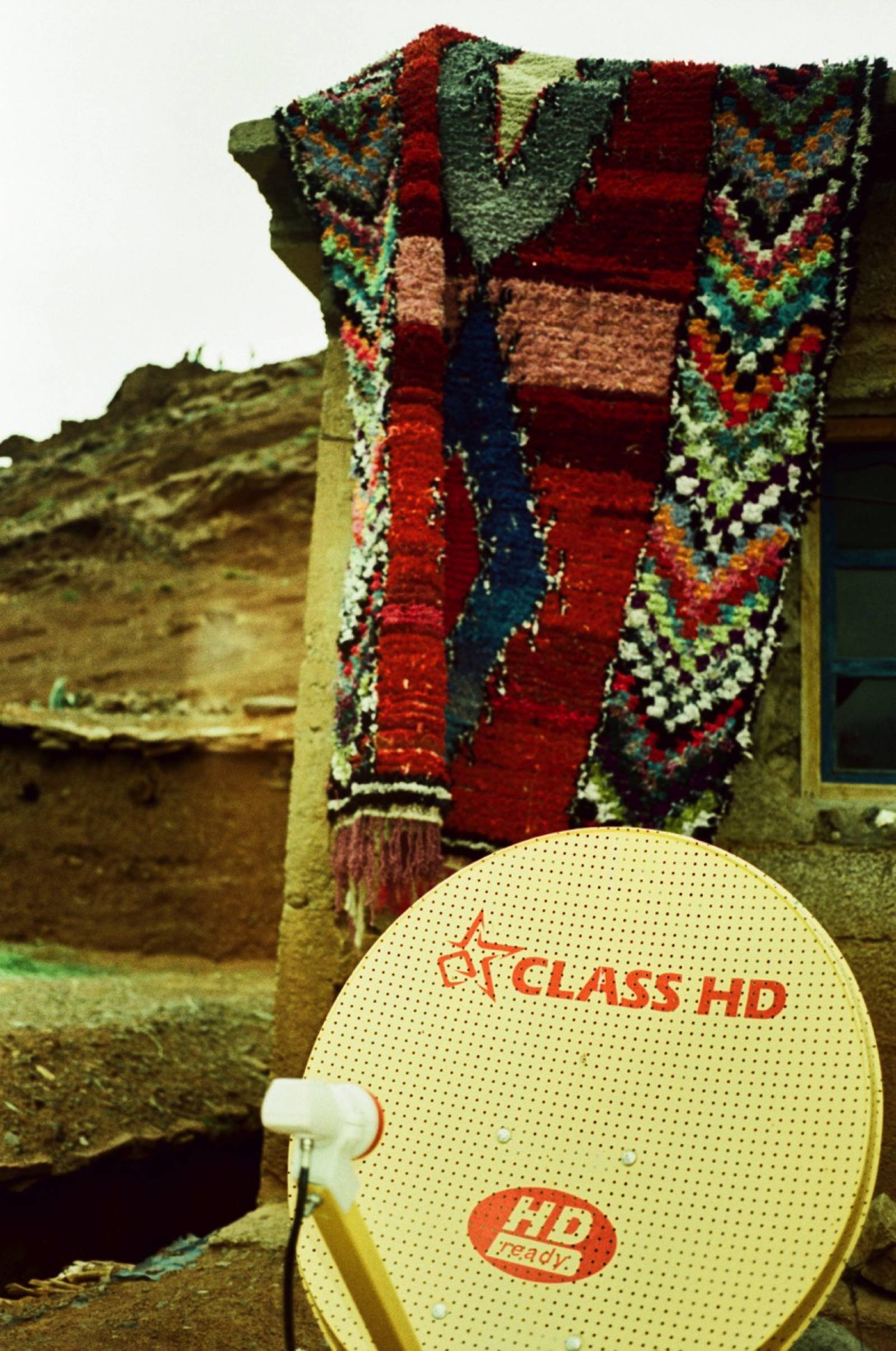 You've talked about "the communicative nature of carpets." Can you expand on that?
Carpets are woven stories. From legends to war rugs, carpets sometimes tell tales passed on through generations. I texted artist Barry McGee, "Wanna make a carpet?" and within moments Barry had sent an ASCII message of the face. The next morning when with the Berber women in Imlil, I showed her the text, and her face beamed and she was excited to make it happen.
How did you decide who were the best weavers for the job?
The journey is integral to the process. We waned to hand the designs over by hand, explain and pay for them directly – not the rug salesman, but the actual weavers. In the Morocco case, Berber women. We want to feel the land and culture from where the carpets come. In the Atlas for example, the carpets, front doors and music seemed to be the main forms of a colourful, cultural expression, which was even more amazing because their colours contrasted highly against the barren landscapes.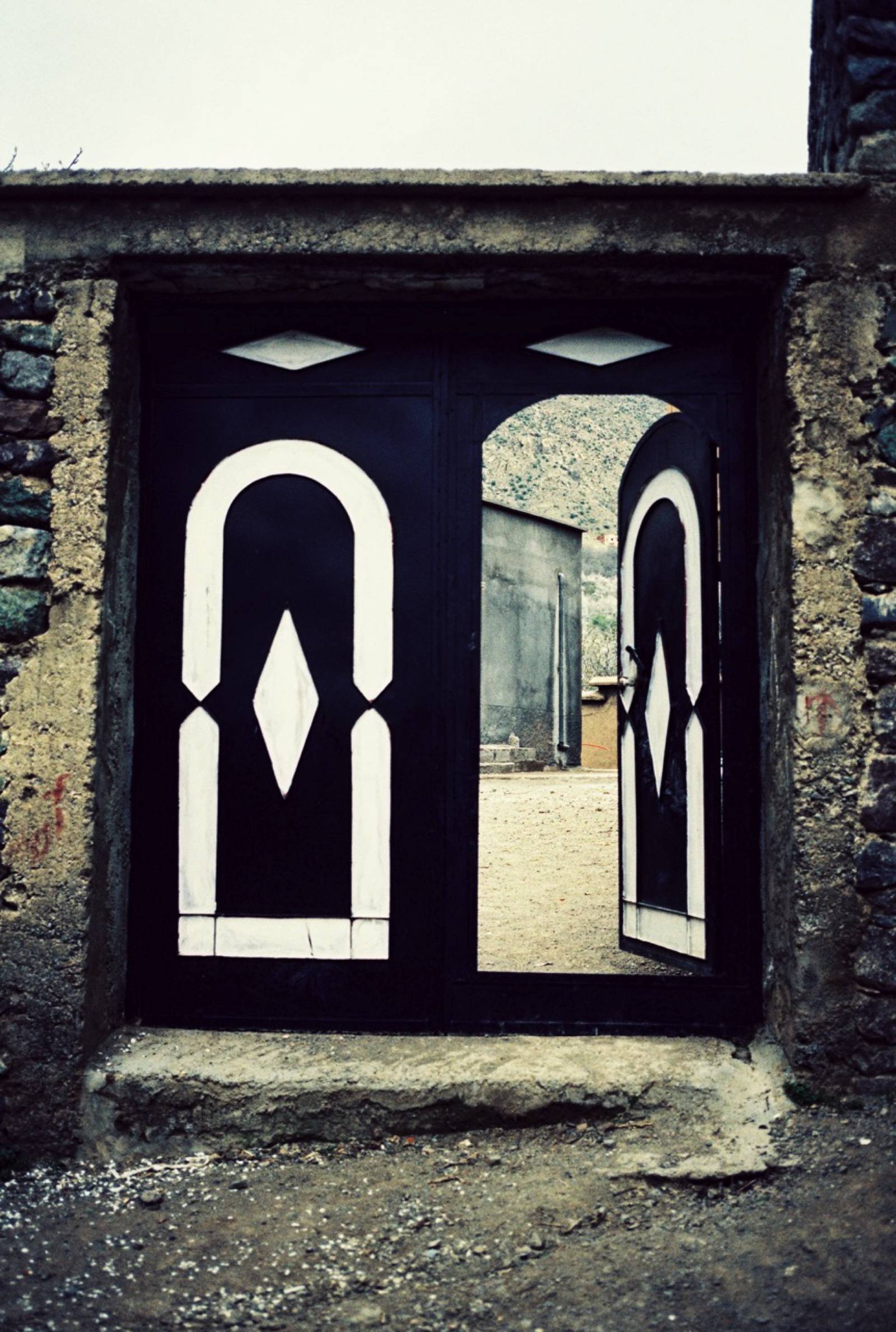 Can you talk a bit more about the journey into the Atlas mountains?
This was not a trip to a carpet seller in Marrakech; it was a sometimes gruelling journey on foot (in fashionable tech wear!) through the High Atlas Mountains. We had no predetermined meetings set up. We were essentially trying to find someone who was weaving carpets, by walking from village to village (inaccessible to cars) with our guide, tracking down the homes where we could find the weavers. These carpets weren't made in factories, or in workshops.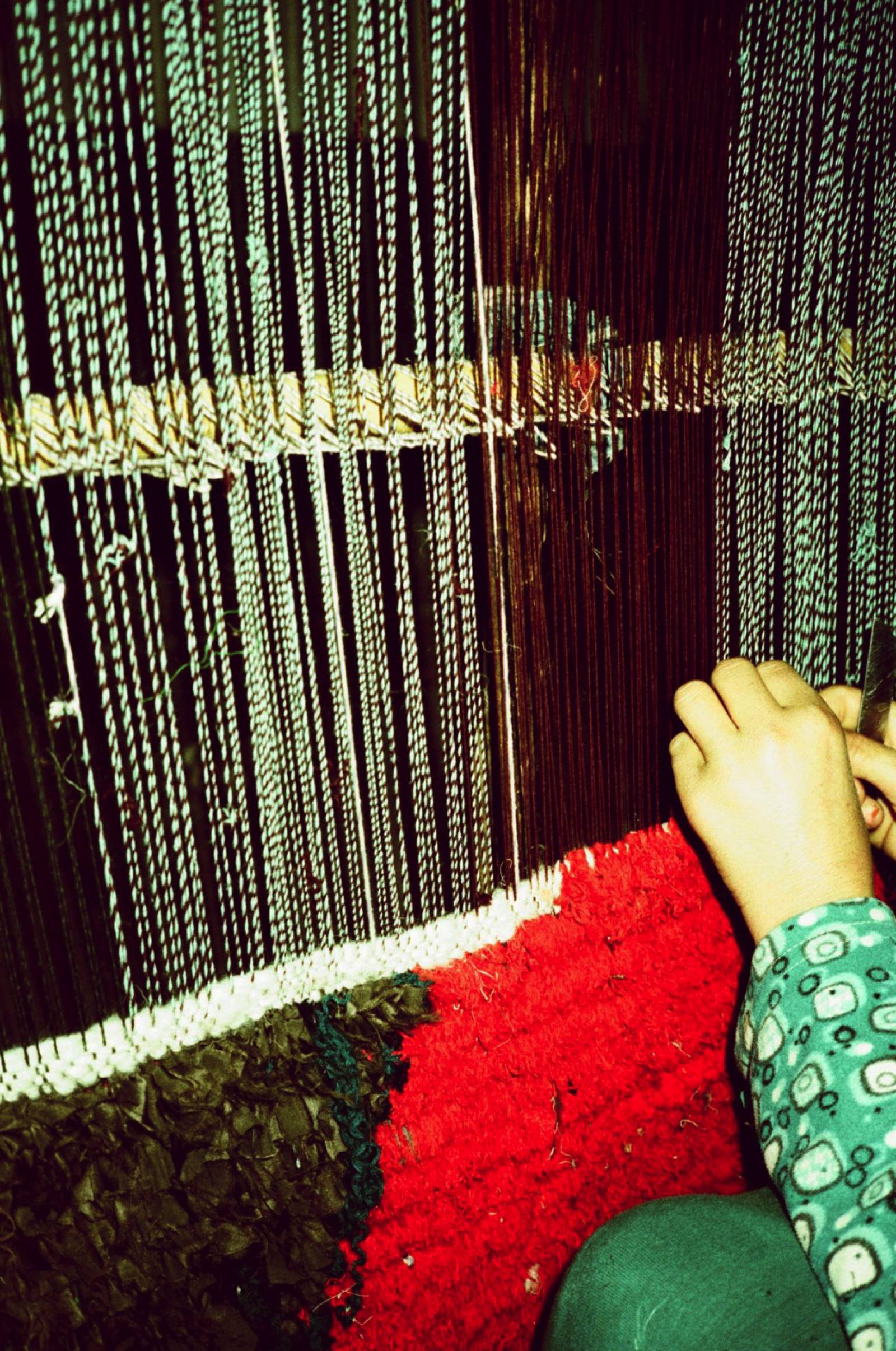 I was just in Marrakech and found it interesting that some of the crafts almost looked Central or South American. There are crossovers of techniques and styles between cultures.
A couple of years ago, I did a residency in the Weltkulturen Museum in Frankfurt. We had access to hangars of amazing artefacts from all the continents. It was wonderful, interesting and heartening to see we are all human, sharing the same signs, symbols and patterns, from Siberia to Africa, India to Peru and Switzerland to Papua New Guinea.
In the face of cultural diversity, cultural adversity and race issues, it is nice to know we are all part of the same race – human. Essentially we all share the same language; we are all the same people. Perhaps by understanding this we can proceed to a better place. We are able communicate through symbols and pictures and patterns with anyone. I think this a beautiful proposition.
Plusdesign Gallery Via Achille Maiocchi, 7 – Milan 11 October – 25 November plusdesigngallery.it