Margherita Maccapani Missoni has style in her blood. The granddaughter of Ottavio and Rosita Missoni – who founded the iconic Missoni fashion house back in 1953 – grew up immersed in a universe where good taste was second nature and an idiosyncratic bohemian aesthetic was everywhere. She's now an ambassador of Italian style in her own right.
From her work on Missoni's design teams to her own new kidswear line, she's redefining the boundaries of her nation's fashion identity. And Italy's fashion rep is nothing if not iconic – from Sicilian widows in dramatic lace veils to policemen in Armani-designed uniforms, Italy has always blazed a sartorial trail. Margherita tells us what she loves about Italian style, which Italians do it best and why she can't resist dressing for the occasion.
How would you describe Italian style?
There's something classic, timeless and elegant about it. But it's also quite showy. We're not discreet like the English. There's always yellow gold involved. Even in the South, the widows will add a touch of gold to their outfits. It's also very sexy, for both women and men. We don't cover up – men are always wearing their shirts open to show off their chests. Women wear tight skirts and dresses.
Which Italian labels deliver quintessential Italian style?
Missoni has an easiness and a laid back nature that is very Italian. We tend to enjoy the scenery, enjoy the moment, just kick back and relax and that's reflected in our designs. Dolce and Gabbana has completely commercialised the prototype of Italian style – classic sexiness with a touch of 'show off'. Then we have Versace – it really represented Italy at its most flamboyant. We're not as chic and understated as the French – we love sequins, we love glitter.
How does style vary between the Italian cities?
The further North that you go, the more refined and restrained it becomes. The Milanese are very understated; the whole city is based on understatement. The big houses and palazzos that you see are all built with a focus on the inside. From the outside they don't look like anything special. Then inside they're filled with incredible art and architecture. It's the same with fashion – so Milanese women are very chic. The further South you go, it becomes louder and hotter and the style becomes more relaxed. But then when you go further South again, the look is more closed-up and demure – religion is more important and people don't like to show off. It's far more traditional.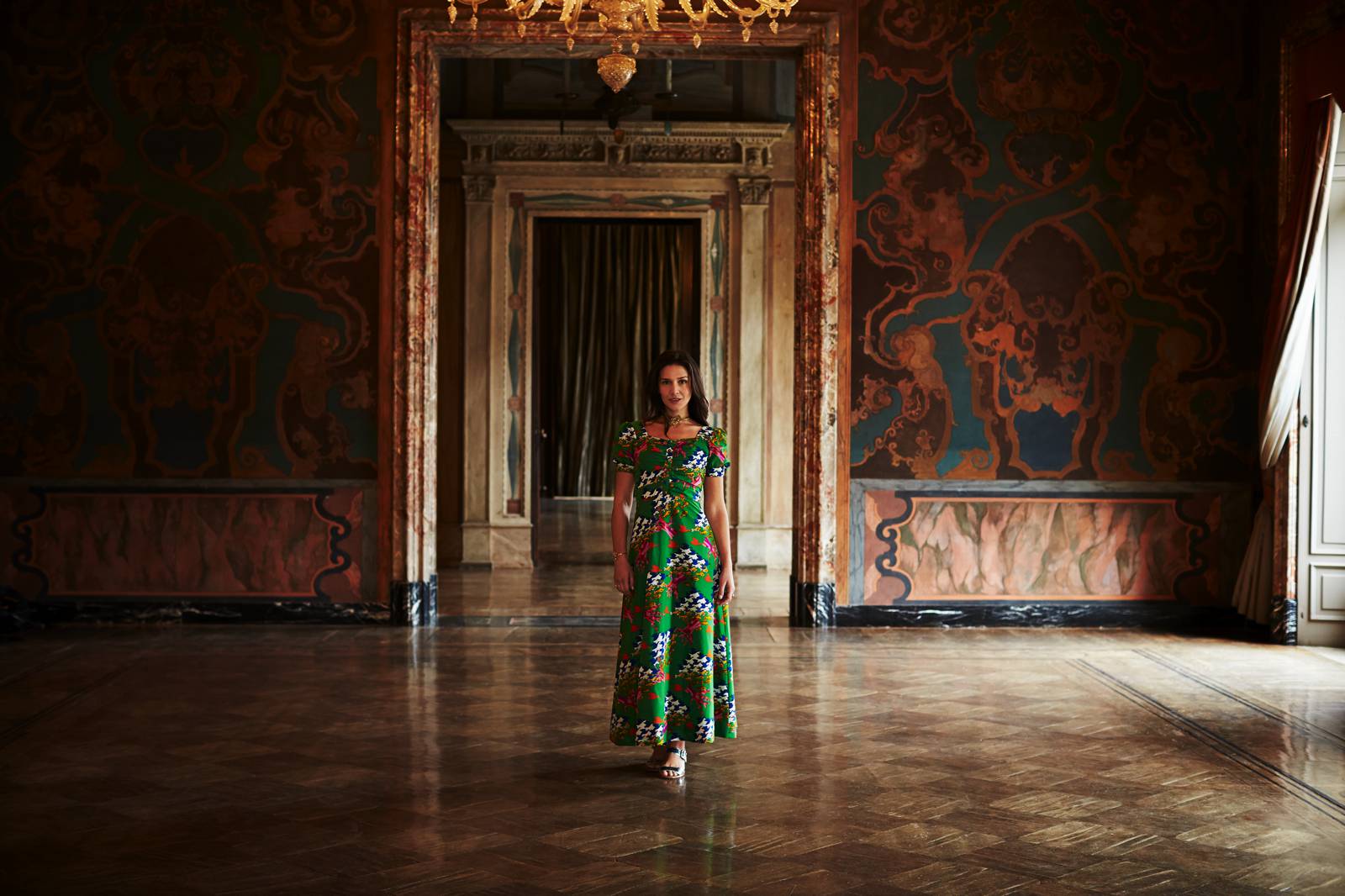 Which city does Italian style the best?
Probably Florence, because they have a tradition in fashion of craft and design. It's less trendy than Milan. I'm not into trendy style and Milan has a lot of that because it's our fashion capital. Florence is further South so it has a classic look, but it's not loud at all.
Who is the ultimate Italian style icon?
Monica Vitti is an iconic actress from the '60s and '70s. She had her own look and her own way of dressing. I like when people have a strong conviction about their style. I also love Marella Agnelli. She's a noblewoman and art collector who's famous in Italy for her sense of style. She has impeccable taste.
How would you describe your personal style?
To me it's instinctive, it's spontaneous. I don't rationally think about what I'm going to wear, I just go with my instincts. But I do realise when I look back at what I've worn that notions and references have influenced my choices and made me like certain things. I wish I had a strong personal conviction – I'm still finding my definitive look. I'd love to have a sort of uniform – things that I know are mine. But I guess there's also joy in experimenting.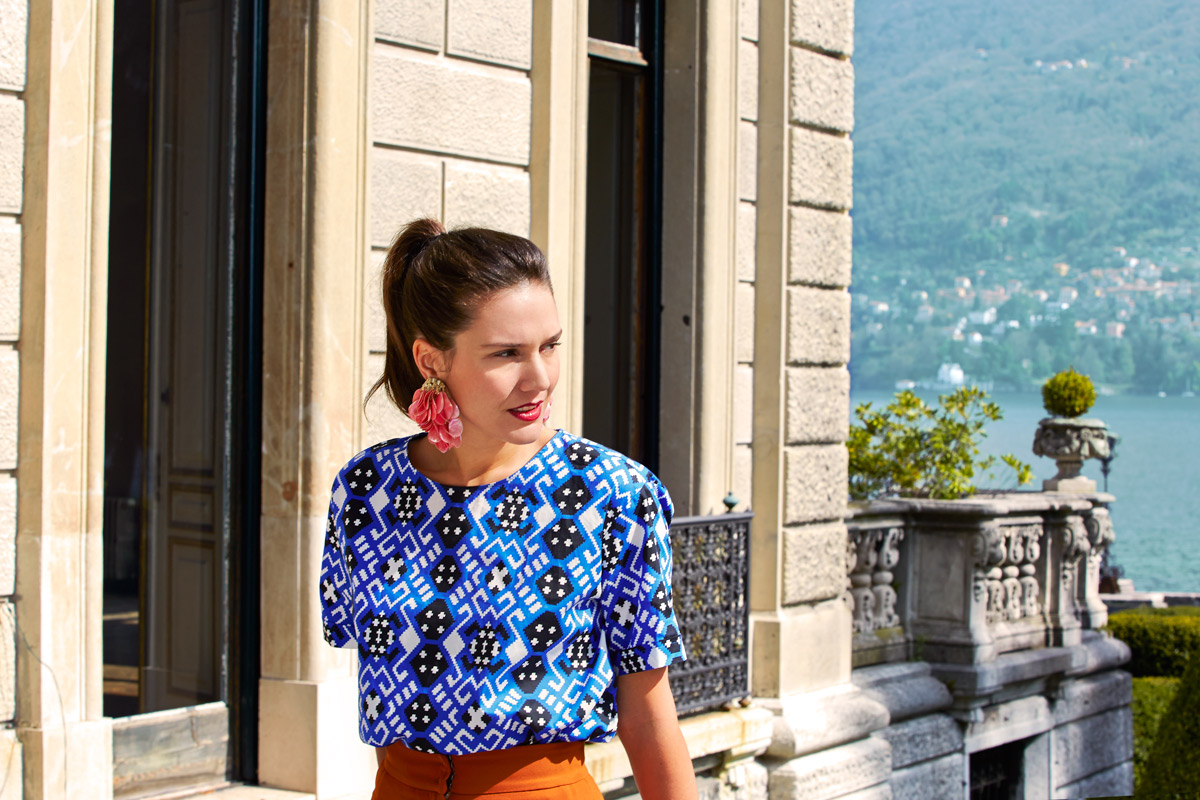 Do you have one style item that you couldn't live without?
I've always been into head pieces. Ever since I was a little girl. Whether it was hats or headbands, crowns, bows or flowers. I have a big collection. My favourite is the tiara that my husband gave me for our wedding. It has diamond roses on it. He chose it himself – I was very impressed.
And what's your favourite item in your wardrobe?
I love trench coats. I have a bunch of them. I think that it's my favourite item of clothing. It really pulls together an outfit. It can be part of your look rather than just something you wear to cover up.
What's your favourite occasion to get dressed for?
Oh, I love dressing for the occasion. If I go on a boat I'll wear a striped t-shirt. At Christmas I dress in gold or red. I do it without even thinking – I wear things that have references. If we go on a trip or a car ride I'll choose an outfit that fits with the adventure.
This content was paid for by Peroni Nastro Azzurro and was created in collaboration with Amuse creative services, independently from the Amuse editorial staff.