As part of a new exhibition entitled Flower Power—at LA's HVW8 gallery just off Melrose—iconic skateboarder-turned-artist Mark Gonzales presents a series of paintings inspired by colour theory, the geometric paintings of Paul Klee and the graphic qualities of Donald Baechler.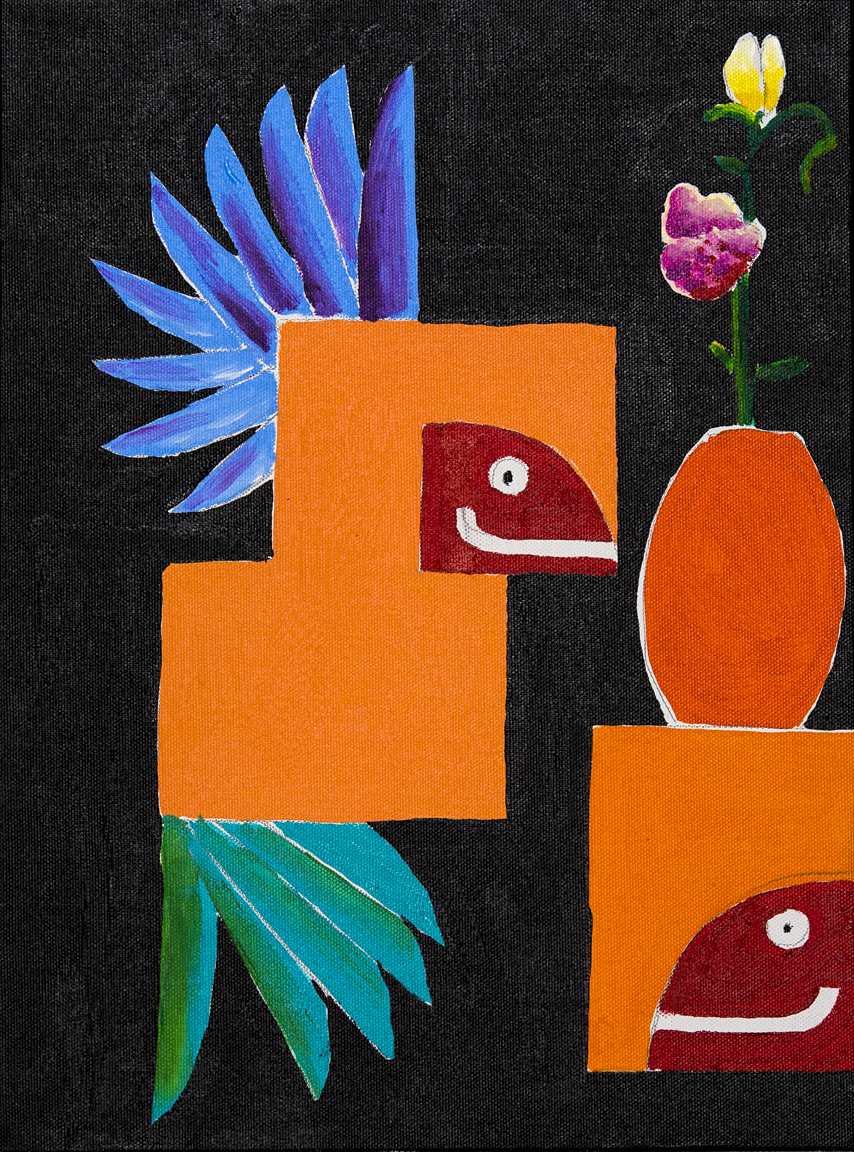 Gonzales—who has been creating an extensive body of work for over 20 years—has been prevalent in the contemporary art world since the early 90s, having exhibited solo shows from Brazil and Paris to London, NY and Tokyo. His work, which dips between drawing and painting, may appear to be shambolic or haphazard on the surface but when you look closely you can see how they're both precise and imprecise all at once.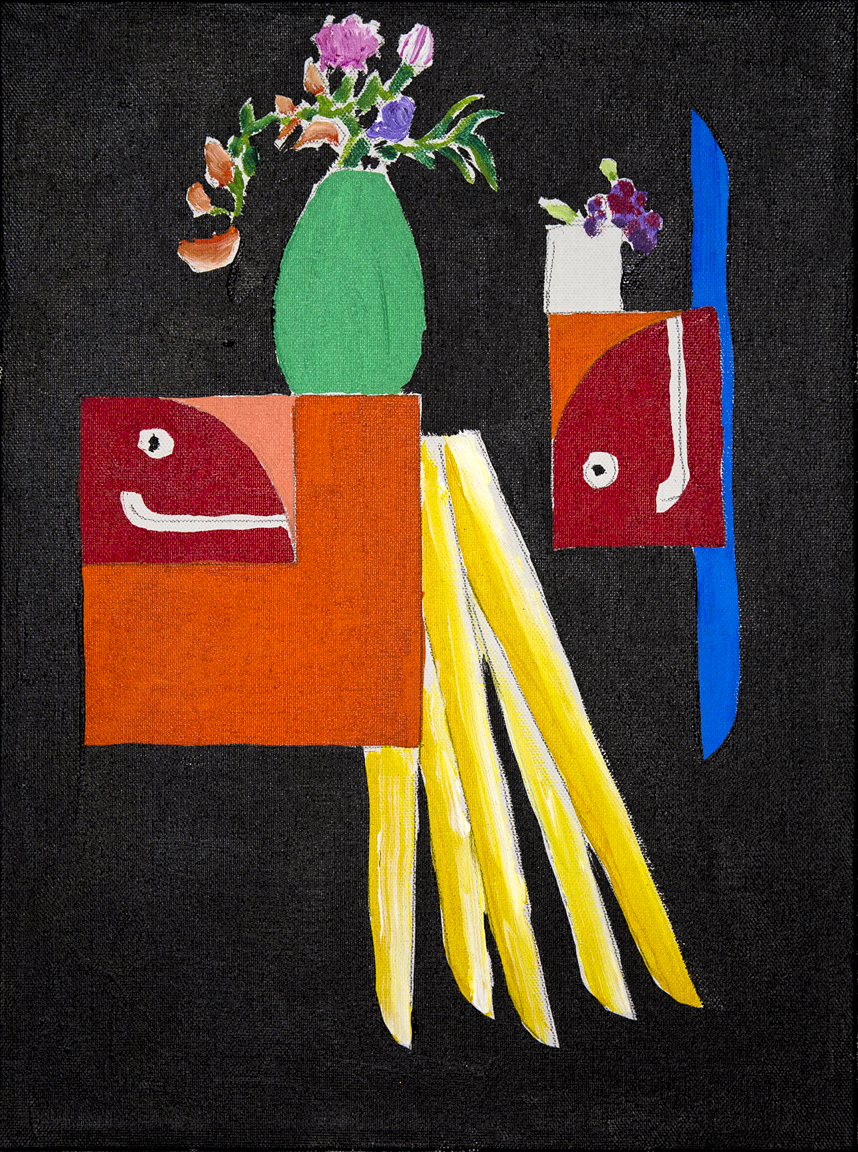 Flower Power is inspired by the disappointment he felt when his business partner "sold out" in the early 1990s. The faces that appear in his work are bursting with disguised bitterness and fake smiles, cheerful in the face of misery and embarrassment.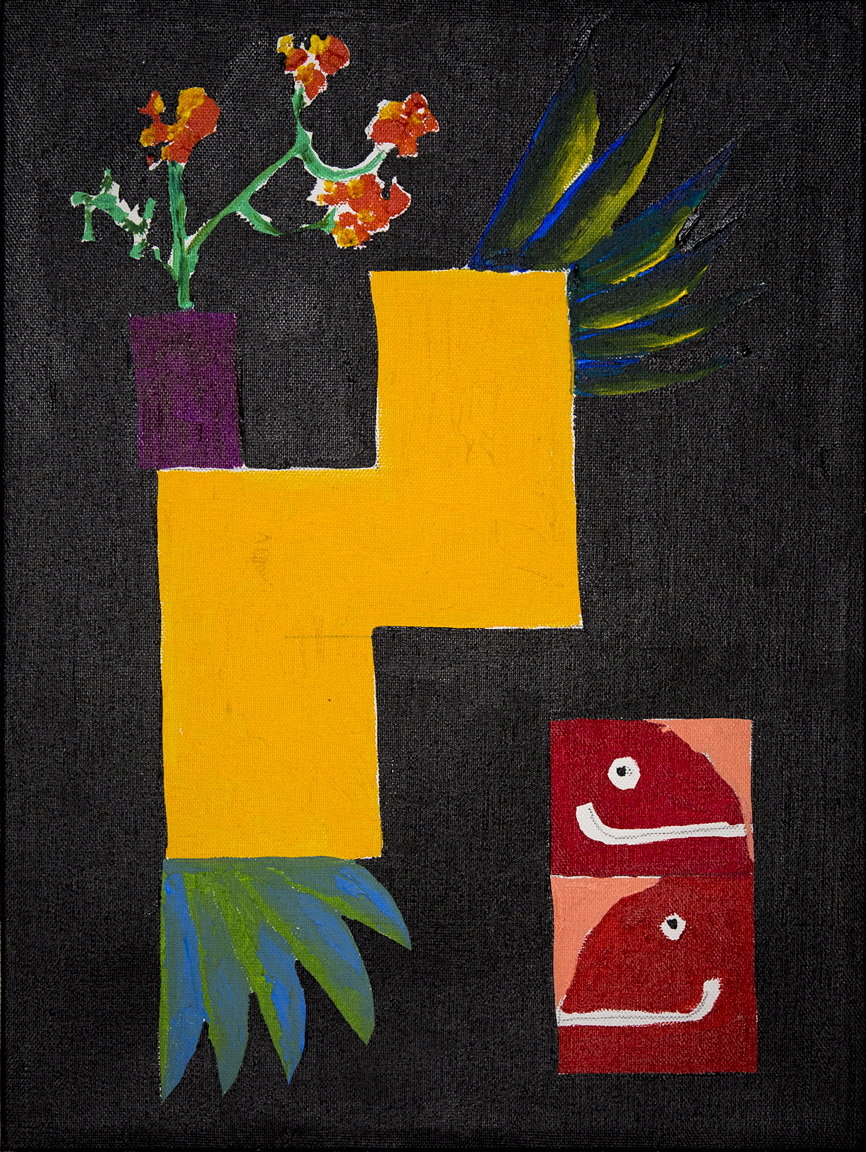 Gonzales' art—much like his skating—is poetic in its chaos, something that can only be honed after years dedicated to perfecting his technique.
Mark Gonzales' FOWER PLOWER, 19 May to 20 June at HVW8, Los Angeles.