Not many 21-year-olds can say their artwork graces the walls of rapper A$AP Rocky's home. But for Australian artist Kiri-Una Brito Meumann it's already on her resume. Fresh out-of high school, Kiri made waves with her breath-taking works and only two years later, the multi-talented artist is giving creativity a whole new name.
Kiri's artistic love affair started out in film and photography at 16, but since then she's branched into mediums beyond her sculpture studies, recently working with materials like carpet and metal. "I find that it's good because I can sort of make whatever in any medium," she says. Though photography plays a vital part in each of her current artworks, Kiri says she doesn't see them as photography works, but as sculptures. "The photographs are obviously important to the works but I guess I feel that the way they are presented is just as important," she says, hinting at the artwork she sold to the A$AP Mob member which appears in the promo shots for his new collaboration with J.W Anderson.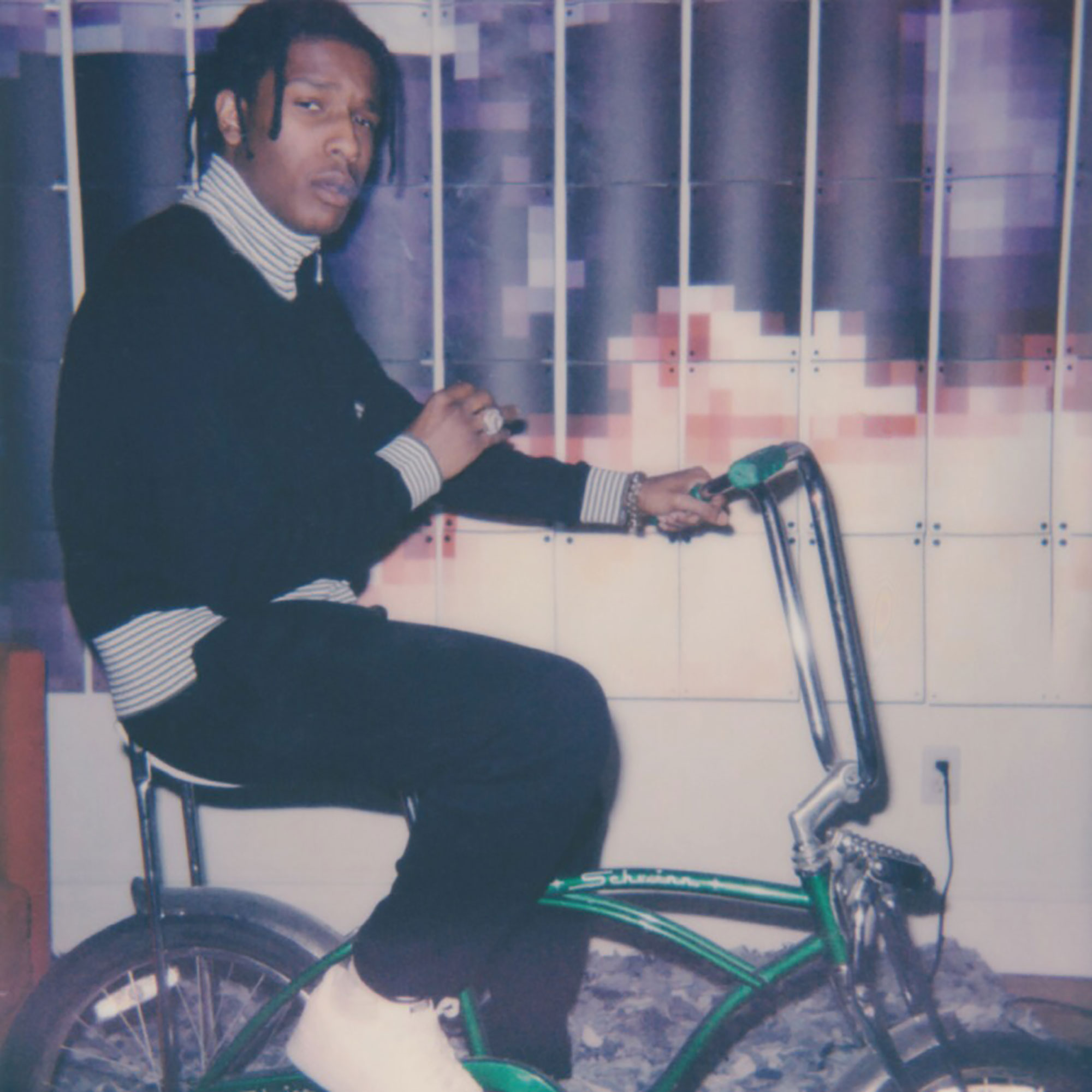 In the middle of studying for her final year of high school, Rakim Mayers (aka A$AP Rocky) messaged Kiri on Instagram after commenting on a photo of a lightbox cube she made. But Kiri says she wasn't immediately excited by the message. Having attended his show in Melbourne a year before, Kiri had her doubts that the user commenting on her artwork was really the Harlem rapper. "At the time I was like, 'What the fuck? Is this a fake account?'" she says.
"We started talking through emails and I showed him pictures of some works I was making or had made. I was a big fan of him and loved his music…it was so crazy from one year being a fan girl, to being appreciated as an artist – just like I appreciated him as one."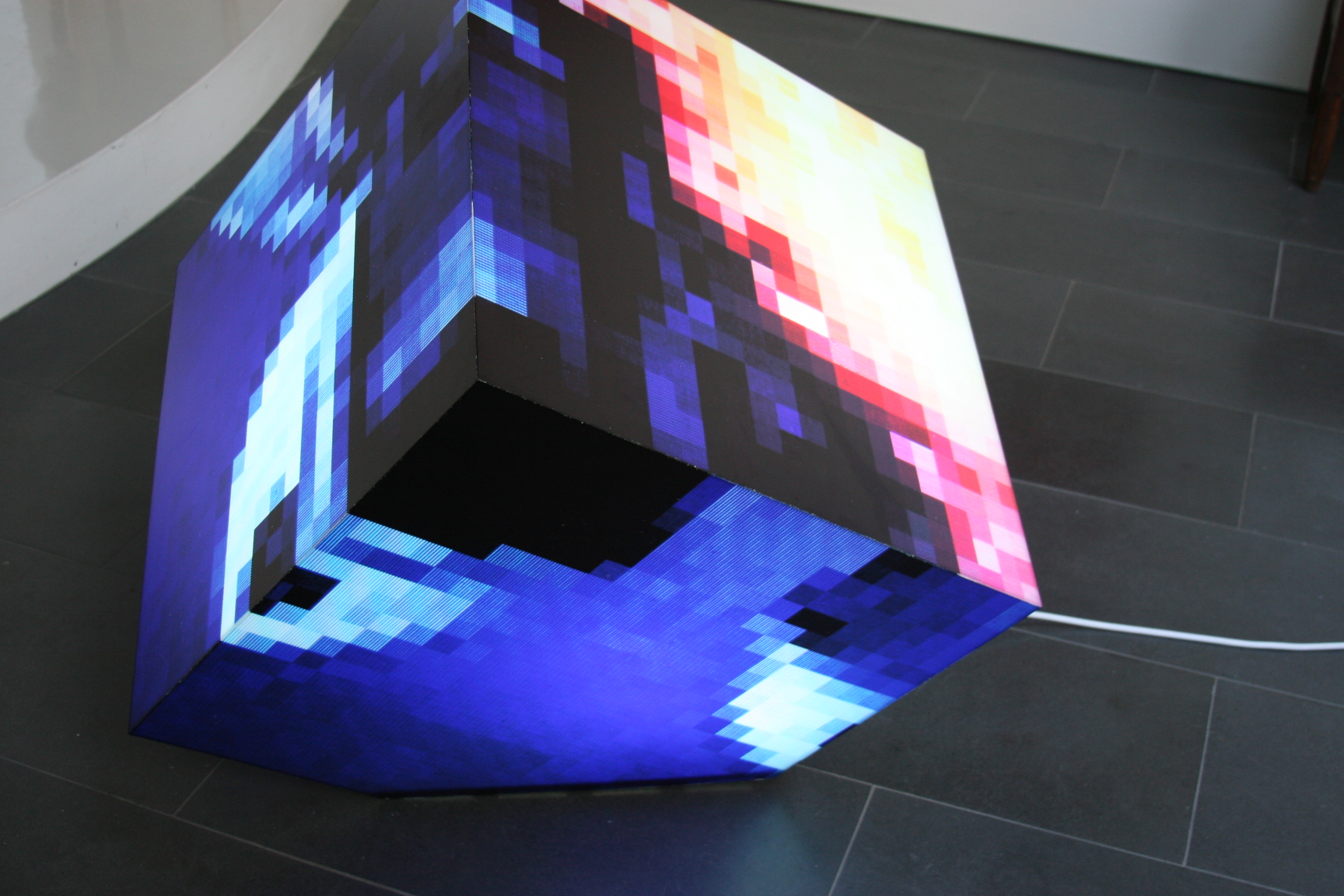 The untitled artwork, made up of 84 paper-sized heavy cards, took half a year to create and was first displayed at the National Gallery of Victoria in 2013's Top Arts (a yearly exhibition of works by upcoming Australian artists.) Attracted to her "dope vision", A$AP met Kiri in Melbourne before she and her precious package flew more than 10,000 miles across the world to assemble the artwork, drilling it to the walls of the rapper's Soho apartment in New York.
"He had a show here and we met up and went together. It was great. He is really lovely, humble and just easy to be around." After reprinting the three-metre-high artwork of pixelated, zoomed-in media images onto a canvas fabric, Kiri spent the entire day setting up the art in A$AP's home with her fellow artist and friend Mark Hilton. "I obviously was freaking out the whole time because he is A$AP Rocky, but he made me feel comfortable and I really loved that he takes such an interest in other artists."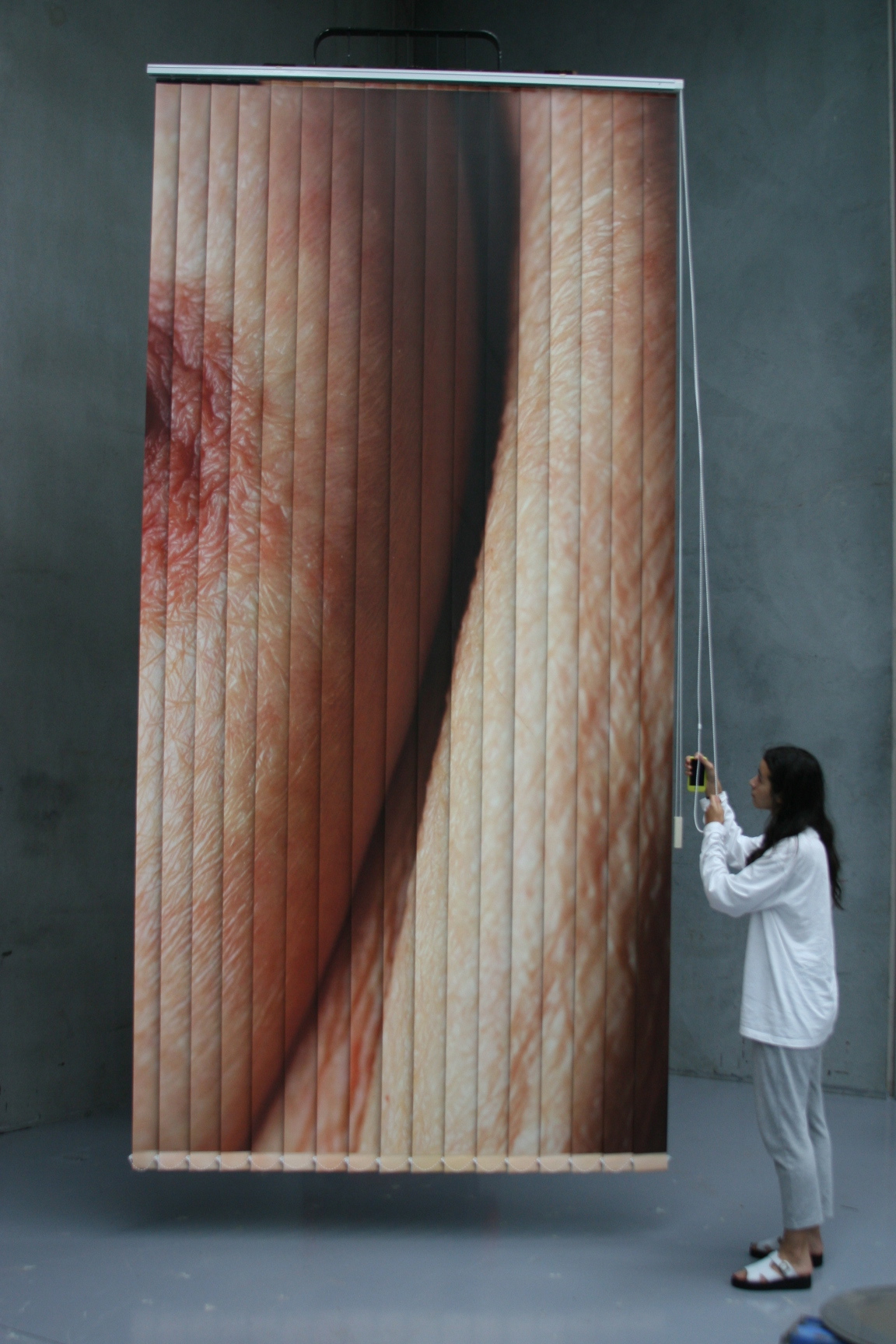 While Instagram can be credited for the ultimate dream sale, it seems Kiri isn't the biggest fan of the social media app. "I have a love/hate relationship with Instagram," she says. "I just feel like I really need to spend time off it to just live in the present. But I also love it for just discovering so much stuff. I'm sort of commenting on it with my work."
While the artist has a personal hesitance in using Instagram she knows it's the perfect online platform for the wider creative world to share their artwork and talent. "In this day and age, it is the only way to really have a large and international audience and it's at your fingertips – why wouldn't you!"
With the L$D singer already the owner of her untitled artwork, Kiri says she hopes her artworks will be featured in more people's collections in the future. "I definitely want people to be able to have some of my work. I think I'll just see how it goes naturally."