In a time when legit luxury logos mean next to nothing to our generation, the power of the bootlegger has never been stronger. Take acclaimed-bootlegger-artist Tom Sachs, 17-year-old Yeezy bootlegger Austin Butts (Asspizza), DONDA creative Heron Preston or the graffiti-artist-turned-Gucci-collaborator Gucci Ghost.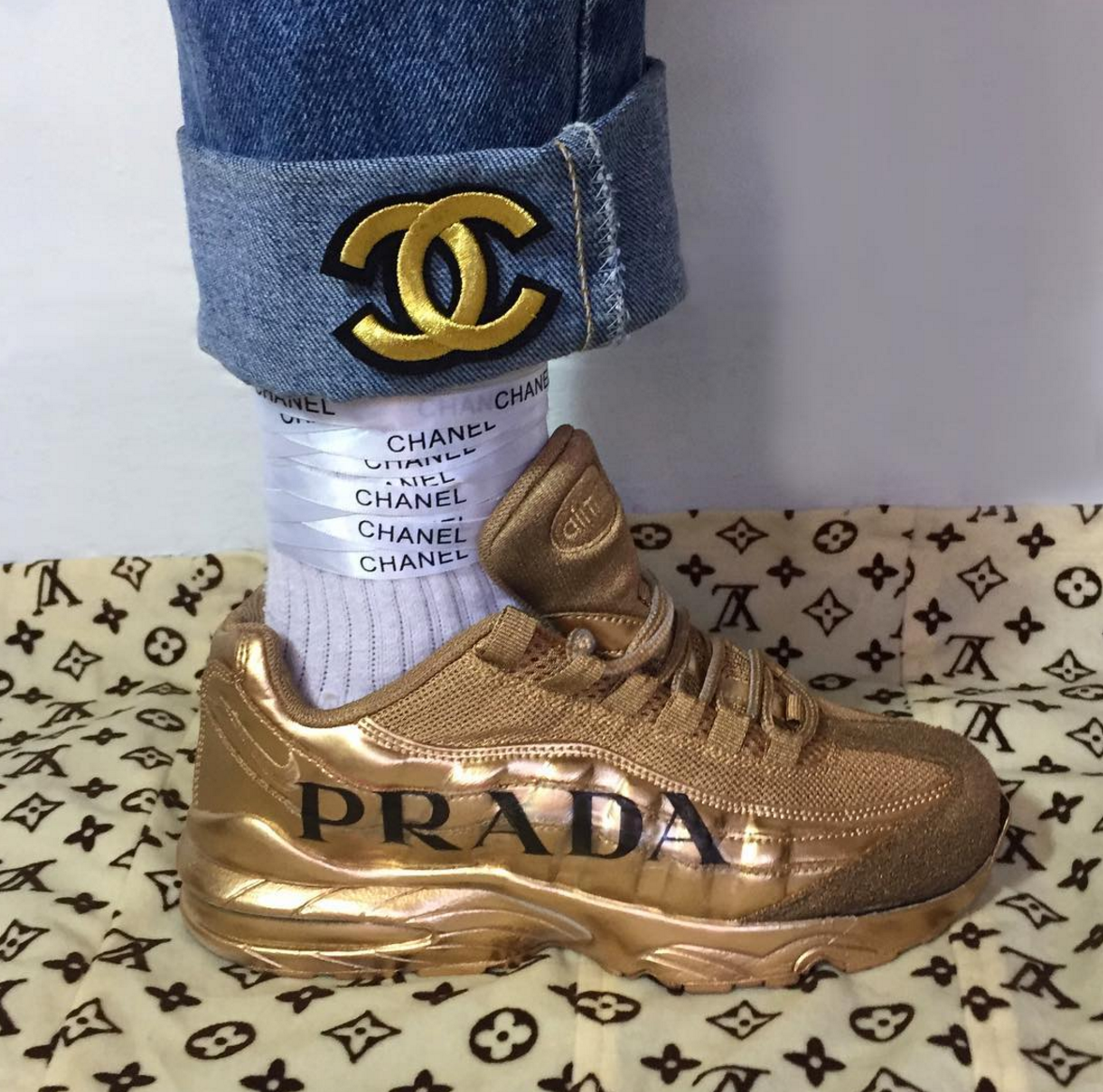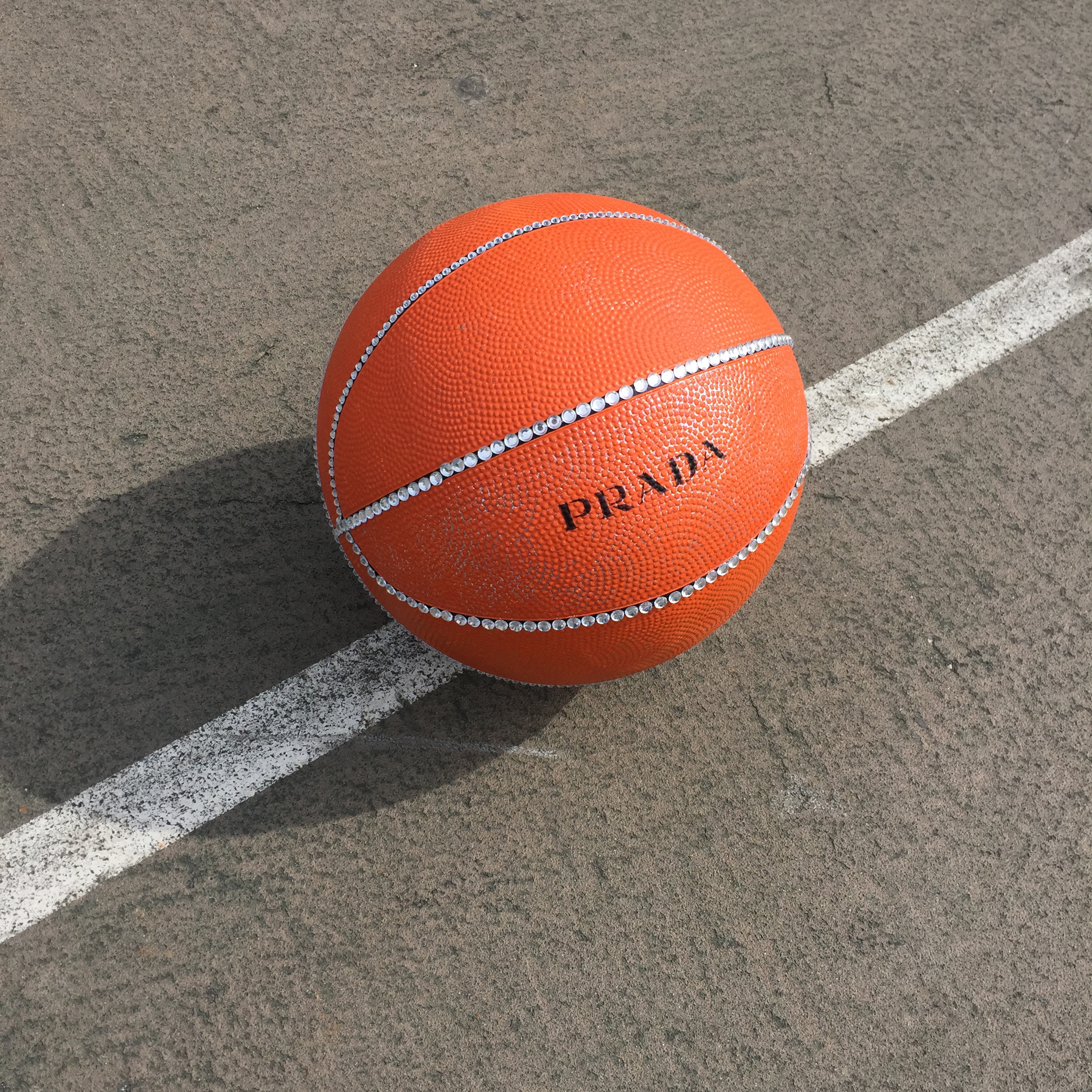 Then there's Ava Nirui, the Aussie-born, NY-raised photographer/artist behind some of the most creative bootlegs out right now. How about hand-embroidered Christian Dior hoodies, Louis Vuitton diamanté inhalers and Air Force 1s or a Prada basketball? The only problem: Ava's designs aren't really for sale.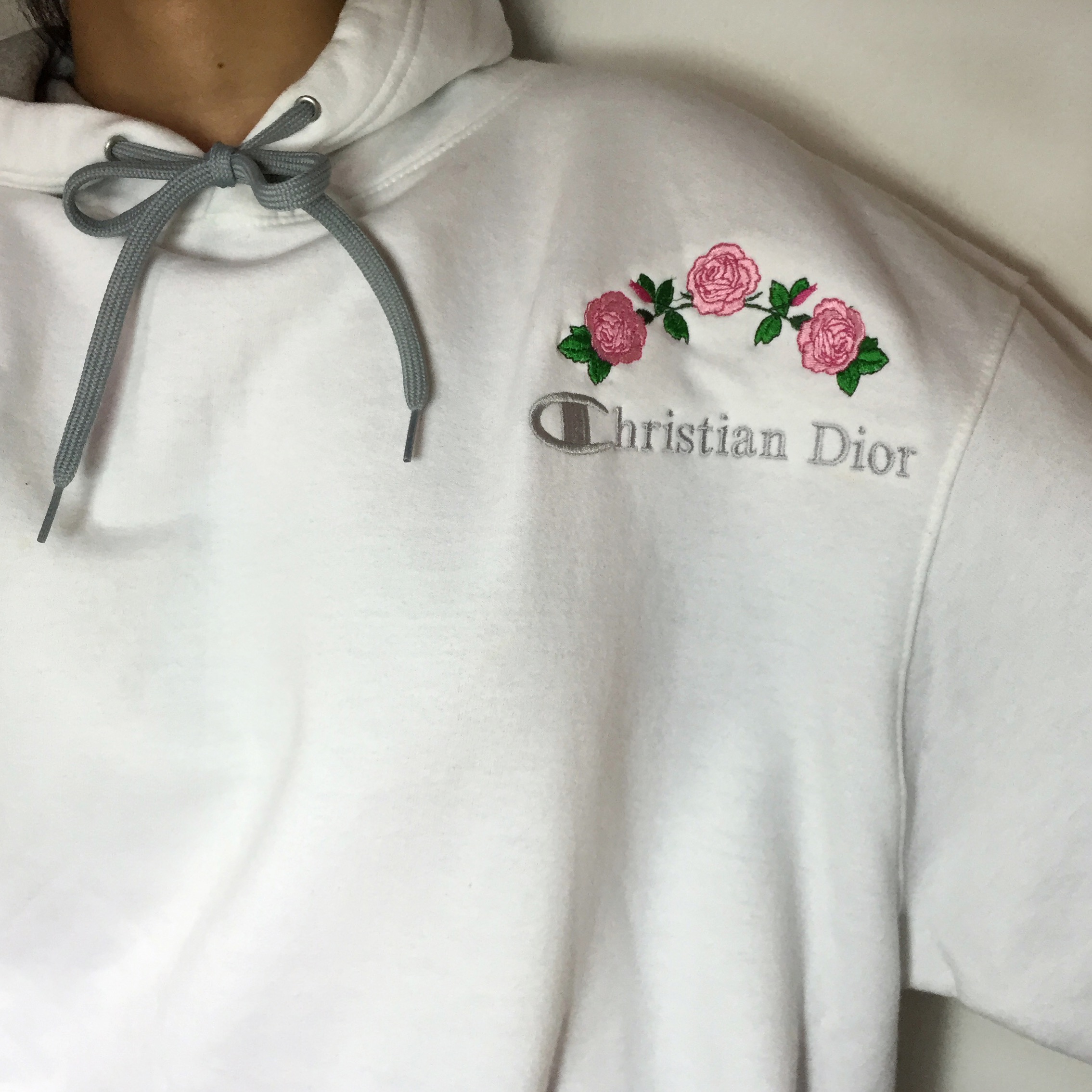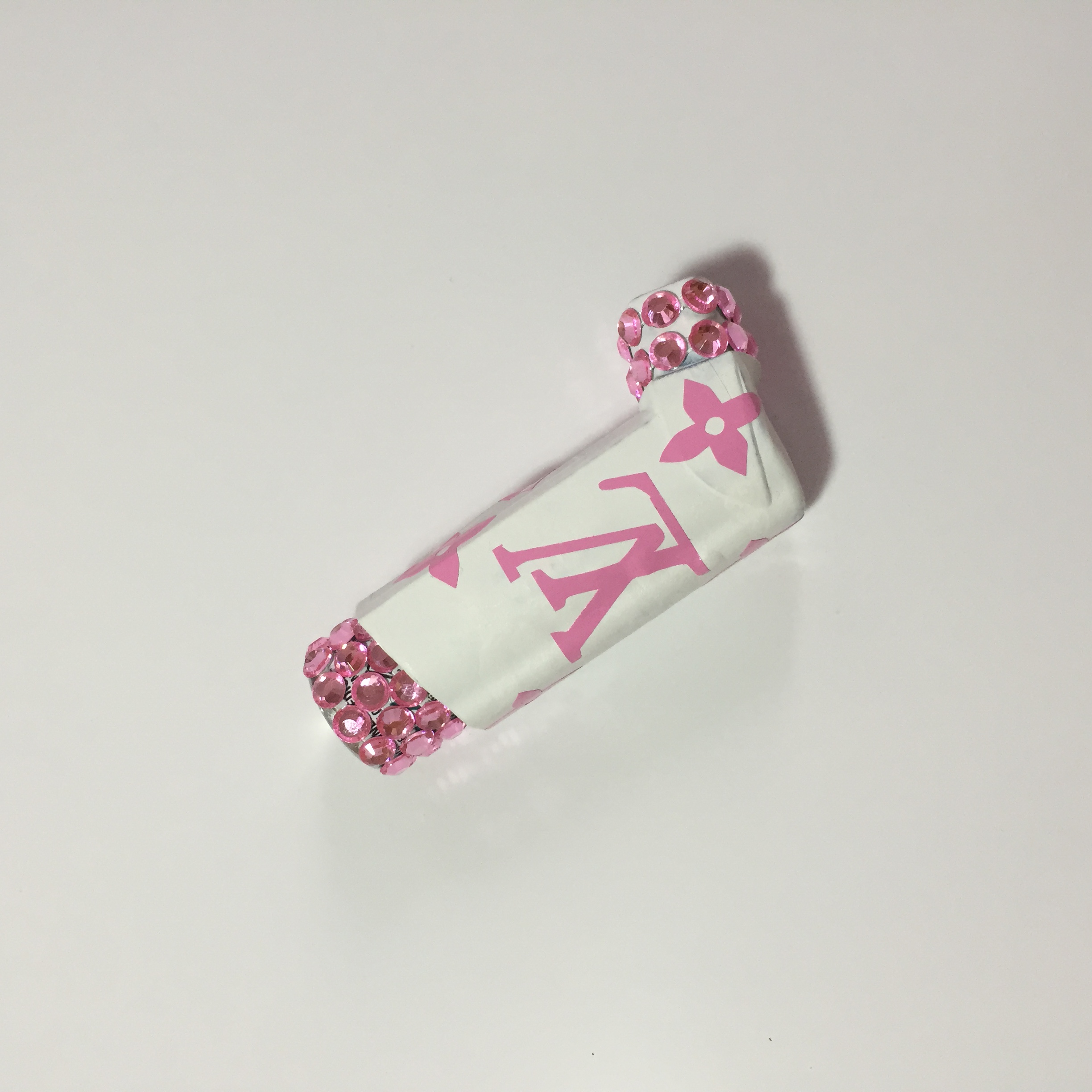 "I sold a few custom sweaters to friends but the objects I make aren't for sale. I think selling them, unless it would be for very realistic prices, would defeat the whole purpose of creating bootlegs. I also think in a selfish way, I just want one-of-a-kind art/clothing pieces for myself." She says.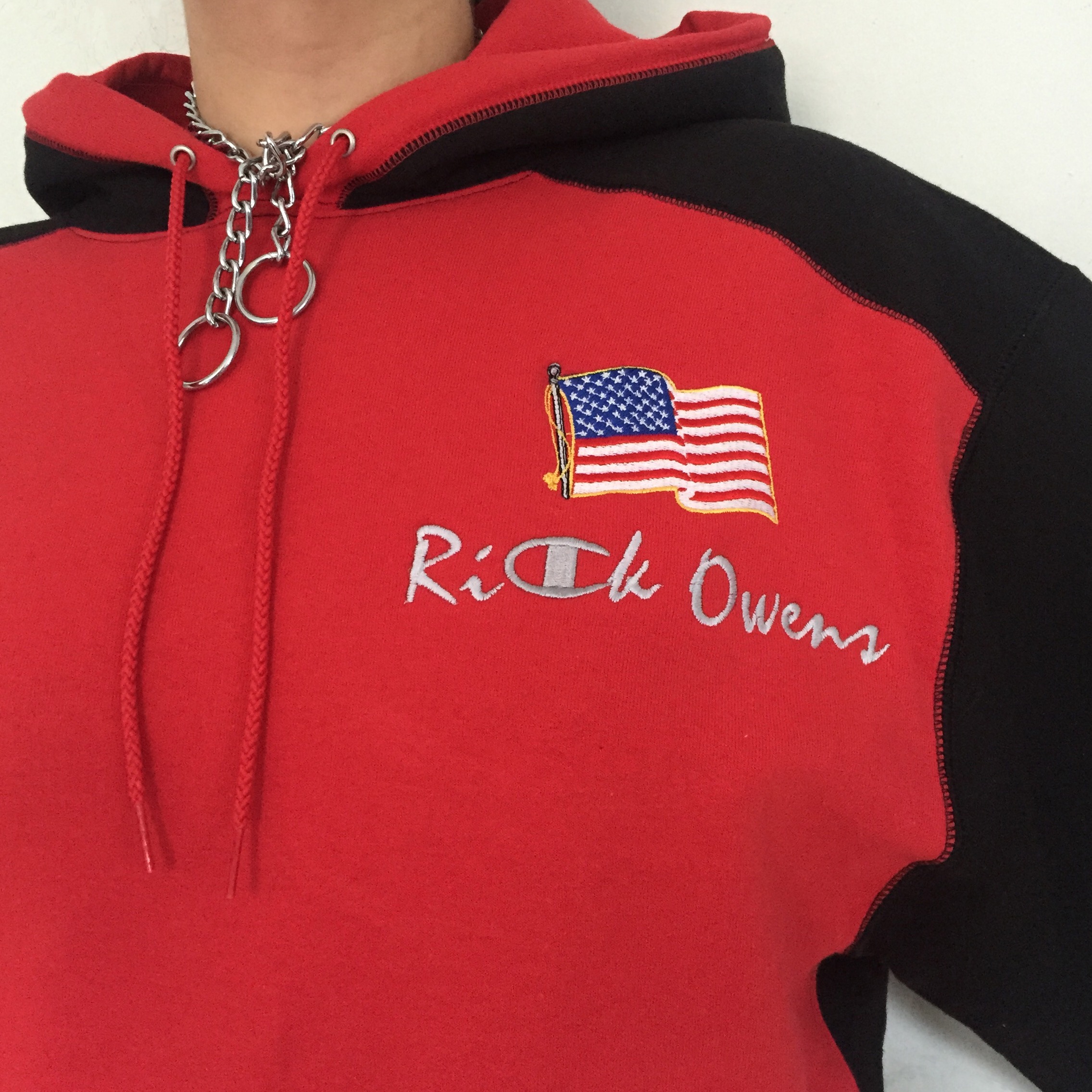 And how did she get into the world of bootlegging? "Growing up, my mom couldn't afford to buy me authentic designer items. I went to a super upscale private school in Australia and all the girls around me were wealthy and constantly had a new LV bag on their arm. Instead, my mom let me borrow her bootleg Prada and Chanel bags and I remember being so terrified that someone would notice they were fake."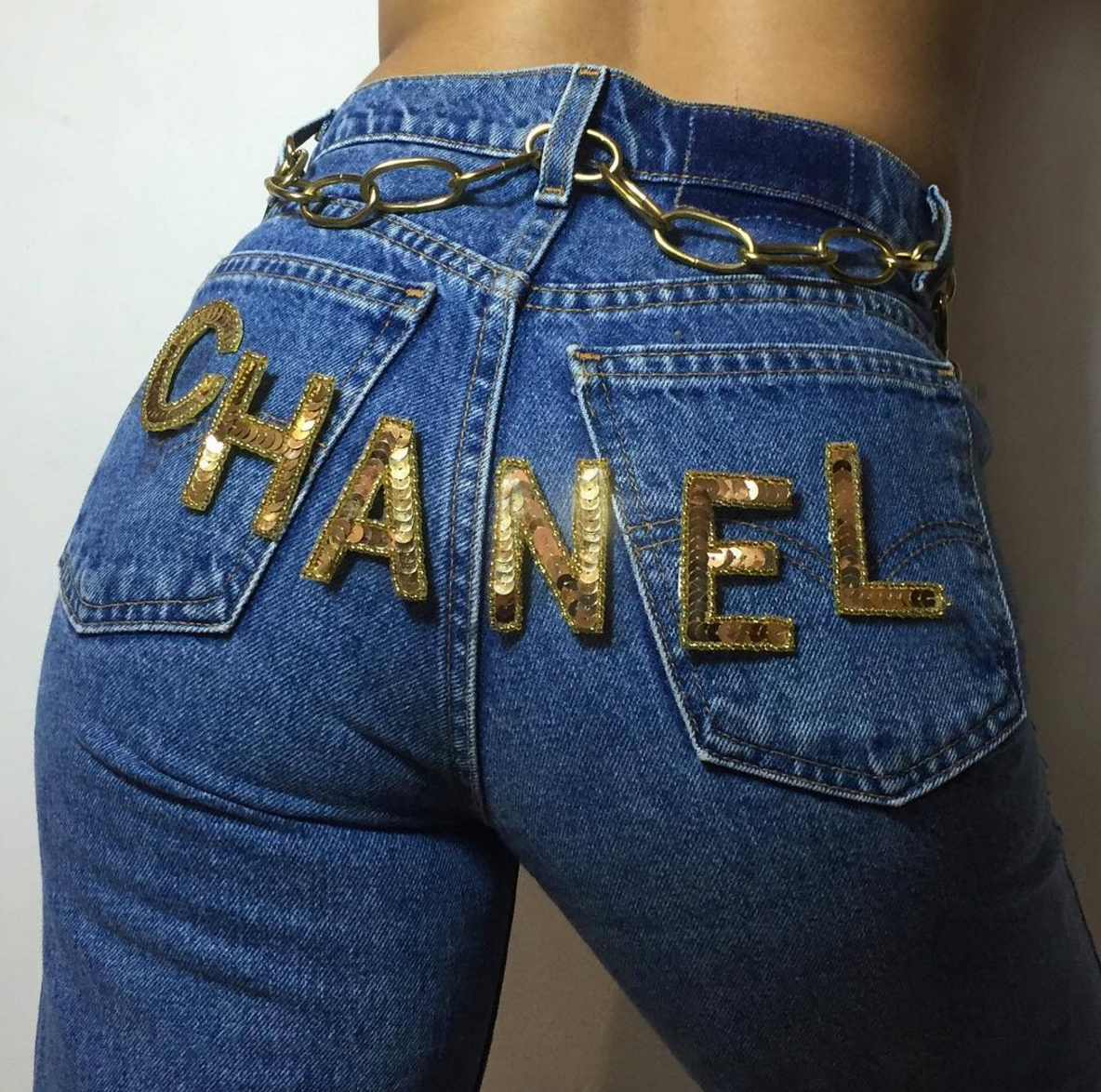 She continues, "It's so fucked up that bootlegs are so looked down upon in the industry and that a 12-year-old girl can feel left out 'cause she can't afford a 3K bag. I guess my creations are made in an attempt to make bootlegs acceptable and they also poke fun at the sterile/boring nature of the fashion world."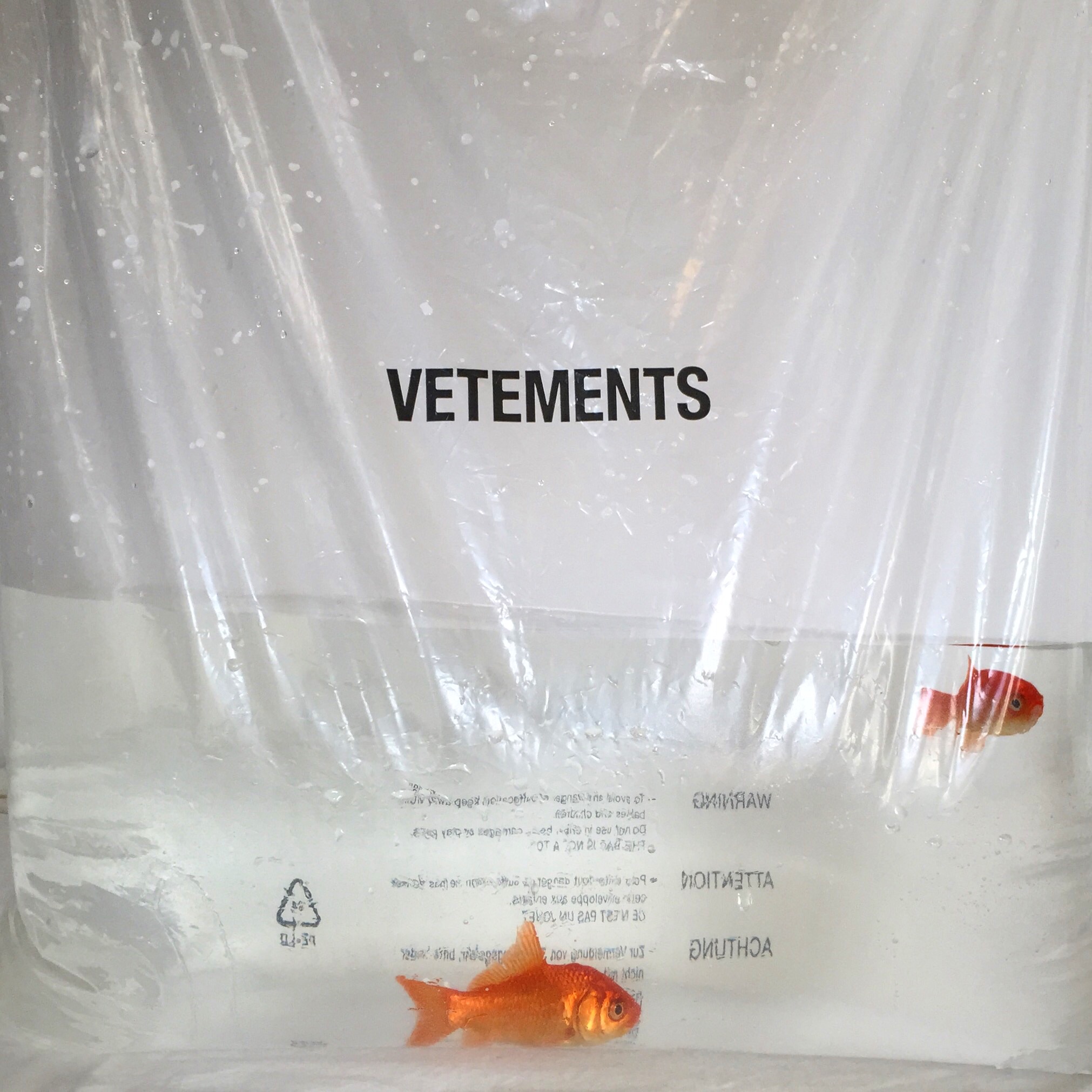 Ava started playing with bootlegs about a year ago, when she created the Barbie Project with her friend Alex Lee. The duo replicated runway looks by Eckhaus Latta, 69, Vêtements and Hood By Air…but for dolls. "That's how I became interested in the idea that you can 'fake' or replicate just about anything through the use of powerful logos and iconography," she says. "I started repurposing old dust bags to create skirts and tops, using designer packaging ribbon as shoelaces and painting/stencilling everything in sight. You can seriously manipulate the value of something when it's reused it in a new setting or context, and that idea plays a lot into my work."