Quite how Marcus Samuelsson will recreate the vibe of his popping Red Rooster Harlem restaurant in East London is a mystery, but if anyone's going to transplant a great neighbourhood spot across the Atlantic to another neighbourhood and make it work, it'll be a man with his energy, curiosity and dynamism.
The Ethiopian-born, Swedish-raised chef has cooked for President Obama, the Rolling Stones and Dapper Dan, hosts Luke Cage wrap parties, has the most stylish Harlemites passing through his doors and also runs Street Bird (a chicken and 90s hip-hop spot, also in Harlem).
Samuelsson has been working on the London version of the Red Rooster for several years now and is setting up shop this month in Michael Achenbaum's The Curtain, a hotel, restaurant and members club. The restaurant, bar and Rooster Taqueria is open to the public though: "Come, have a beer, some chicken, we'll take care of you!" he says.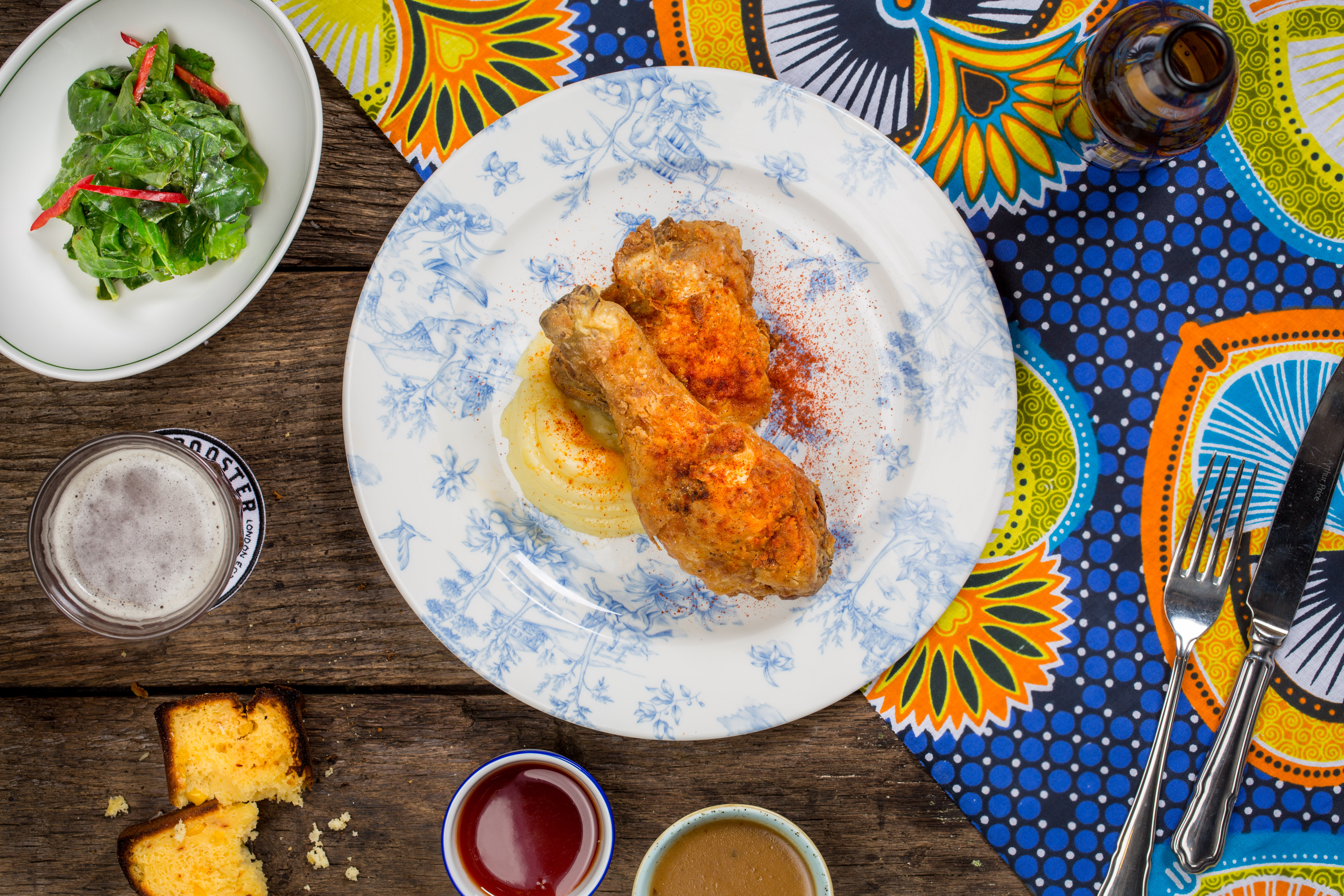 Whilst his popular Harlem dishes like cornbread, chicken 'n' waffles and pork and shrimp hot rice are all going to be served in London, he's not trying to fully recreate Red Rooster for the UK. On his many visits to Shoreditch Samuelsson has been trying bagels, brisket and bream and will be doing his take on local flavours. "I promised myself never to do the Red Rooster again, because it's so much of a place, but I always had this dream of having this place in London," he says.
Why did you choose London for the second Red Rooster?
Growing up in Europe, you always have this thing where London is the first big city that you go to. I have so many stupid memories from here. I came here first with my parents to check out Big Ben, then as a teenager to watch Arsenal play. I went to my first Michelin starred restaurant, which was Marco-Pierre White's. But Shoreditch and East London has always been the place for me. It's unfinished and Harlem has that too.
The Harlem restaurant has a great party vibe too. Is there going to be the same in London?
From the street you'll have a small taco shelf, because I wanted to do something that was new. It's really like East Harlem, el barrio, where there are lots of great small taco shops. We wanted to do something that's of the neighbourhood, that's affordable and feels right. Tacos, tequila, mescal, canned beer. It's almost like what you'd see in California. We're going to do an Ethiopian swing on a taco too. We make all the tortillas ourselves. We have a South American crew that's teaching us what to do. And we're doing this jerk taco and a cauliflower taco for vegans – ital!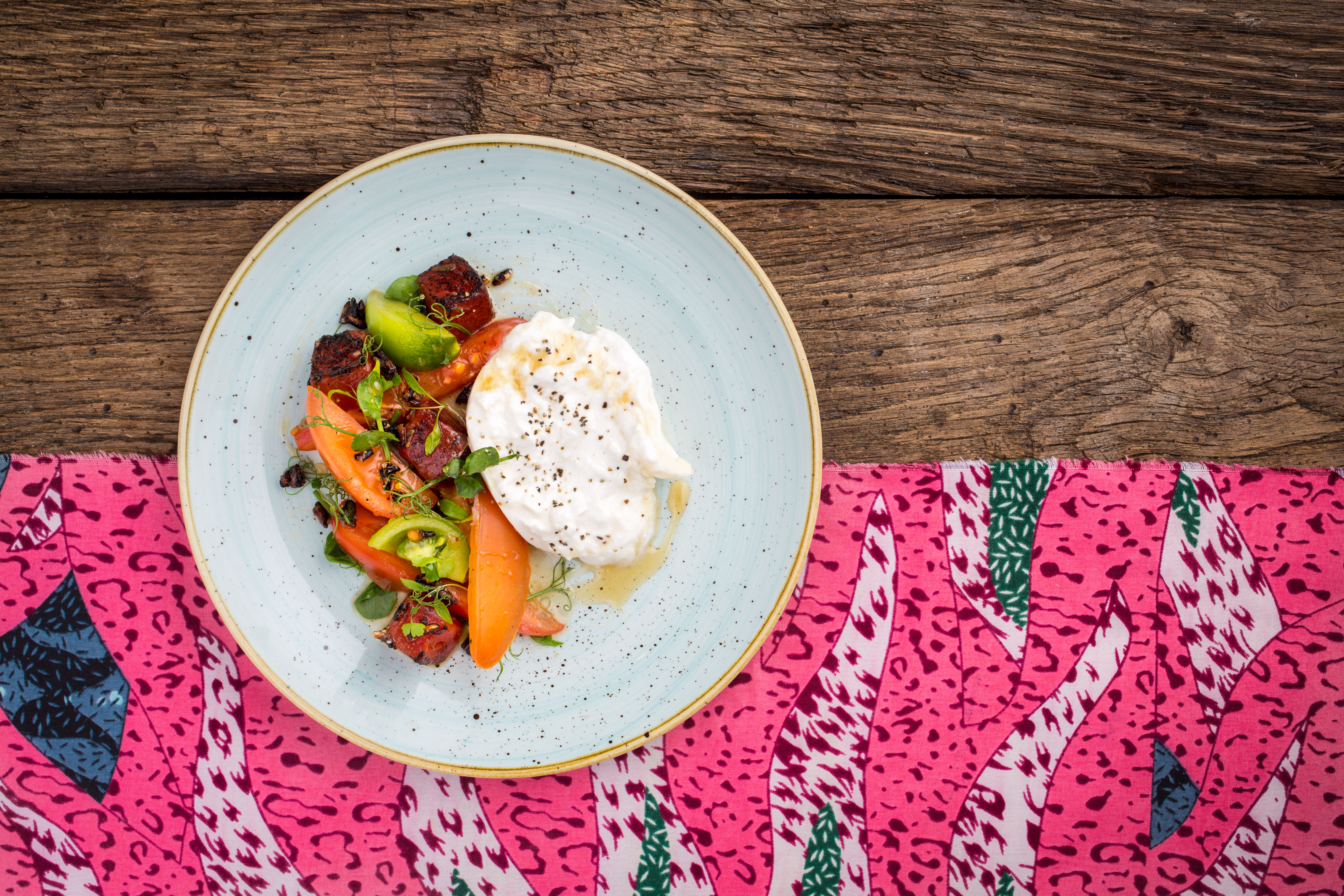 What London flavour are you going to bring to the place?
I'm really inspired by the whole Jewish DNA of this neighbourhood, so we're going to have some herring on the menu. I grew up in Sweden with herring too. Then there are great butchery shops here – different cuts that we don't use in New York. And I'm using a fish I've not cooked before – bream. It's not strange for you, but for me it is. In America, it'd probably be bass or snapper. That's what this dialogue is about. We'll have Yardbird and Obama's Short Rib, but then we're also going to have dishes like marrow dumplings. In London I see that offal and puddings and pies are big, so I wanted to have a bit of that. I've been coming here for years and I always walk over to the bagel shops and I see the same ladies cracking the same jokes and watch what's going on.
How was cooking for Obama?
It was a great experience. Obviously an amazing journey and we miss him. That's all I can say about that! You put on the theatre on the TV now and think, "What is happening!?" We miss him, but he deserves a break too.
Would you cook for Trump?
I'm not qualified. First of all, I like Mexicans. And I'm an immigrant. I don't think I'm a good fit.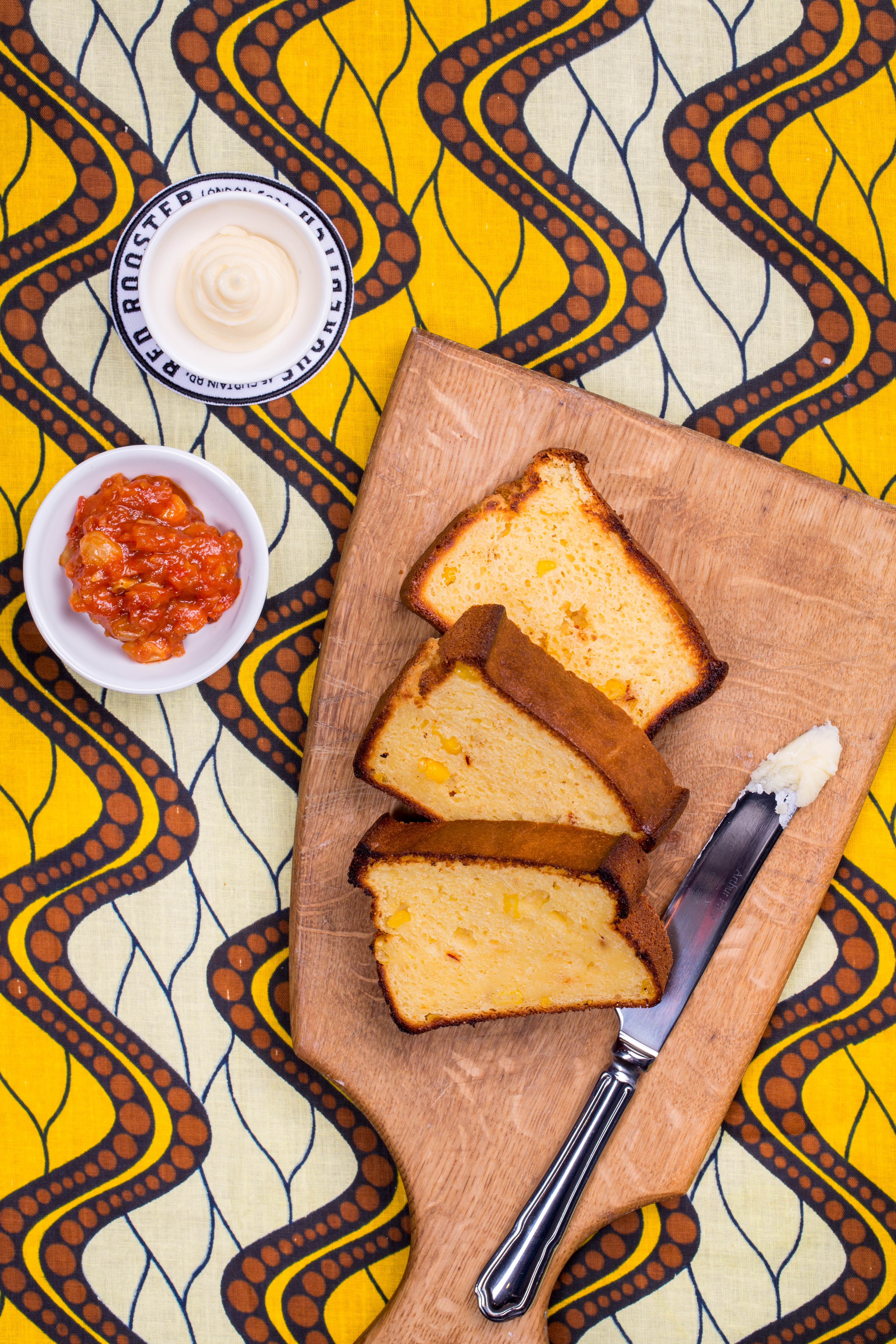 He's just bringing back all the old white men.
I love old white men, including my father. I have no problem with that, but there are other people in the world too. There are these other people too, called women. Who thought that Nixon would come back? What's good is it's a time that we're all going to remember and I think resistance will come out in different ways, through art, film, music. It kind of brings a new level of creativity, because people are upset. We're always going to remember this time. People will be like, "Where were you…?"
For those who don't know, can you explain the Harlem Red Rooster?
With the restaurant, I thought, "I can forget what I did downtown. My restaurant is going to have the energy of Lennox Avenue." When you get off the subway and you see those guys selling stuff – that's my restaurant. The Jamaican guy doing jerk – that should be in my restaurant. The guy opening oysters in the park – how can I get him in to open oysters for me? It took me six or seven years to understand that fully and build those relationships. It's been the same here. The restaurant is going to come to me walking around. That's why every time I come here I stay somewhere different. Each time, I learn something new. It's not a set thing. And I only pick a community that I love and I love Shoreditch.
What restaurants have you loved here?
I love Story. That's a good restaurant. It's a small mom and pop place. They make organic pizza.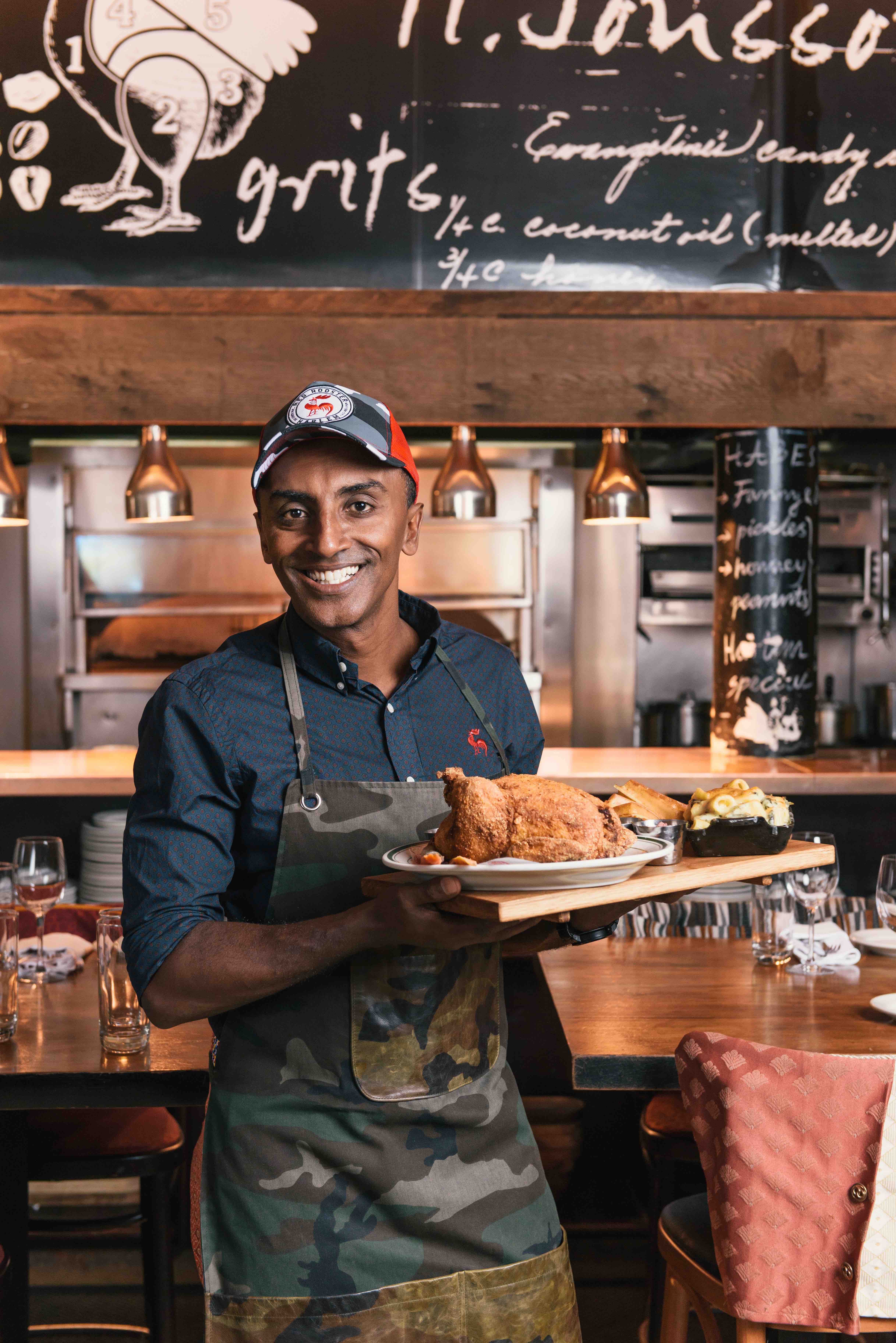 So you've got a little place like that in Shoreditch, then you're going to have a huge Nobu round the corner too.
Nobu came round the other day just to bless us, which was nice.
And you've got a new cookbook, right?
Doing the book, all those stories are documented now, with Dapper Dan and all this stuff. I can actually tell my staff, "Oh, you've never been [hand them the book] – get back to me in a week." Before I couldn't do that – it was all one-on-ones before. The book is everything I've learnt. Dap is there [Red Rooster Harlem] twice a week. The idea that you couldn't eat and listen to great music in Harlem, that was wrong to me. The idea of doing them together was very important to me. The fact that we have gospel choir with local gospel kids every Sunday is very important to me. Jazz was kind of dying out and now it's coming back. There are 80 musicians who call Red Rooster home very week. It was important to me to bring back a big part of African-American culture, because jazz really is the American art form that was a gift to the world. And hip-hop came out of that.
Red Rooster opens 26th May and Red Rooster The Cookbook is out now