The Casa Wabi residency programme was developed by Bosco Sodi, a 46-year-old Mexican artist based in Brooklyn, whose father built the beautiful site alongside iconic Japanese architect Tadao Ando. Using local materials they produced a beautiful concrete building that appears polished, but isn't. From the beginning, they wanted to mix established and emerging, Mexican and international artists to encourage fruitful dialogue. Past British residents include Richard Wentworth and Simon Fujiwara.
The most recent artist to arrive is Ilán Rabchinskey—who'll be staying for anywhere between one and three months—that works predominantly with photography. His latest show, in July, at Patricia Conde (the gallery for photography in Mexico City) presented three years of his work. Rabchinskey builds mini sets often incorporating coloured lenses and cubes of gelatine, which he then photographs. "They are sculptures but they only work as such in a photograph," he explains.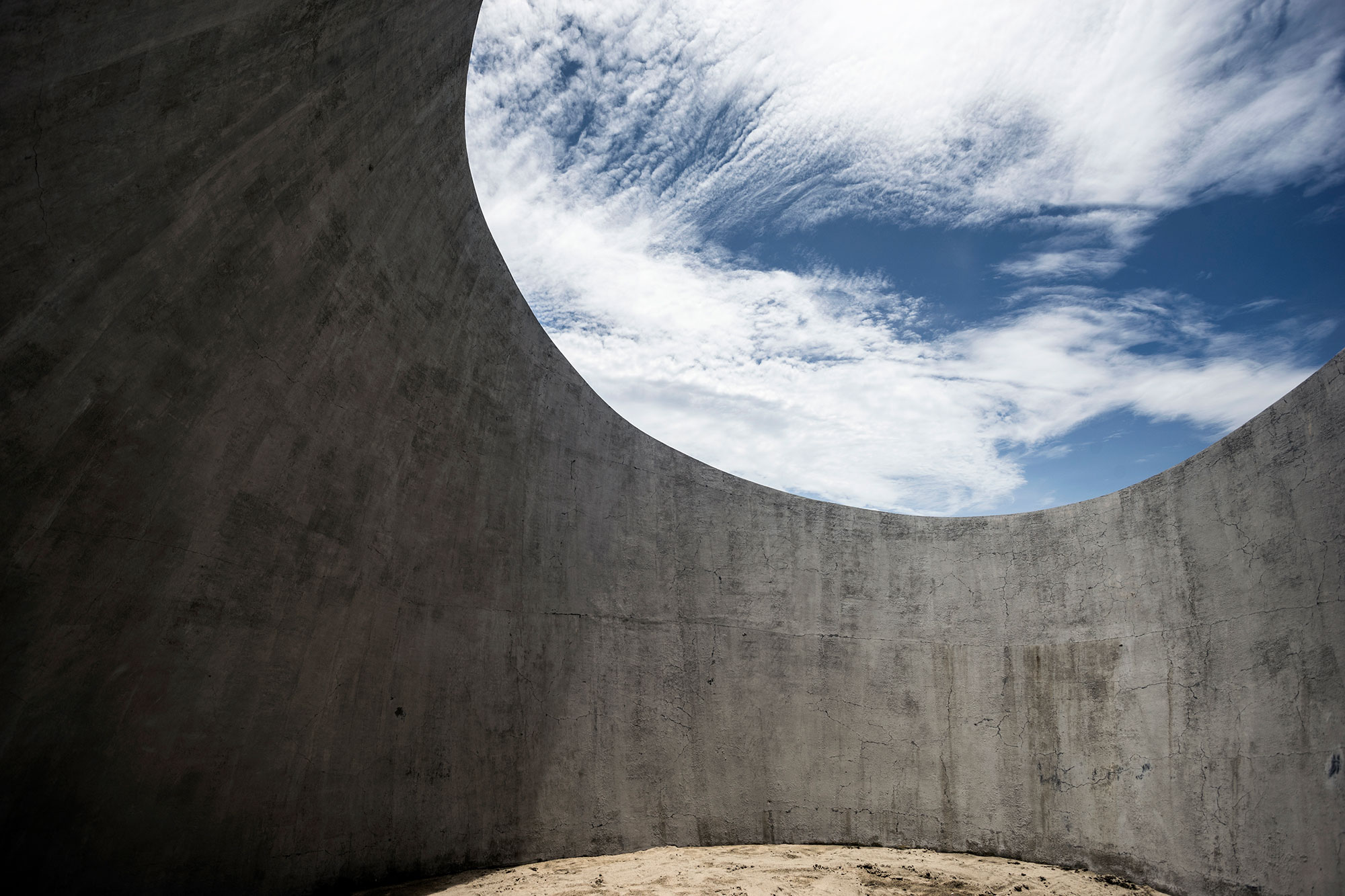 In Casa Wabi he's using the matte concrete floor next to his studio with the strong light and shadows, and making mini sculptures with found objects. The residency here isn't about producing work, but for Rabchinskey "the standard of artists is high, so there's naturally a bit of pressure." Although he wanted to decompress after a busy year, he admits, "this place is so inspiring it just makes you want to make work and experiment".
Everyone staying here is asked to leave some kind of journal behind, and Rabchinskey is making a Polaroid diary. As part of the residency, the artists engage with the local community, through workshops or talks. Past resident Erick Meyenberg established a campesino band that played local songs. Rabchinskey has decided to teach local aspiring photographers how to make copies of photos by bleaching the normally discarded back of a Polaroid and turning it into a negative.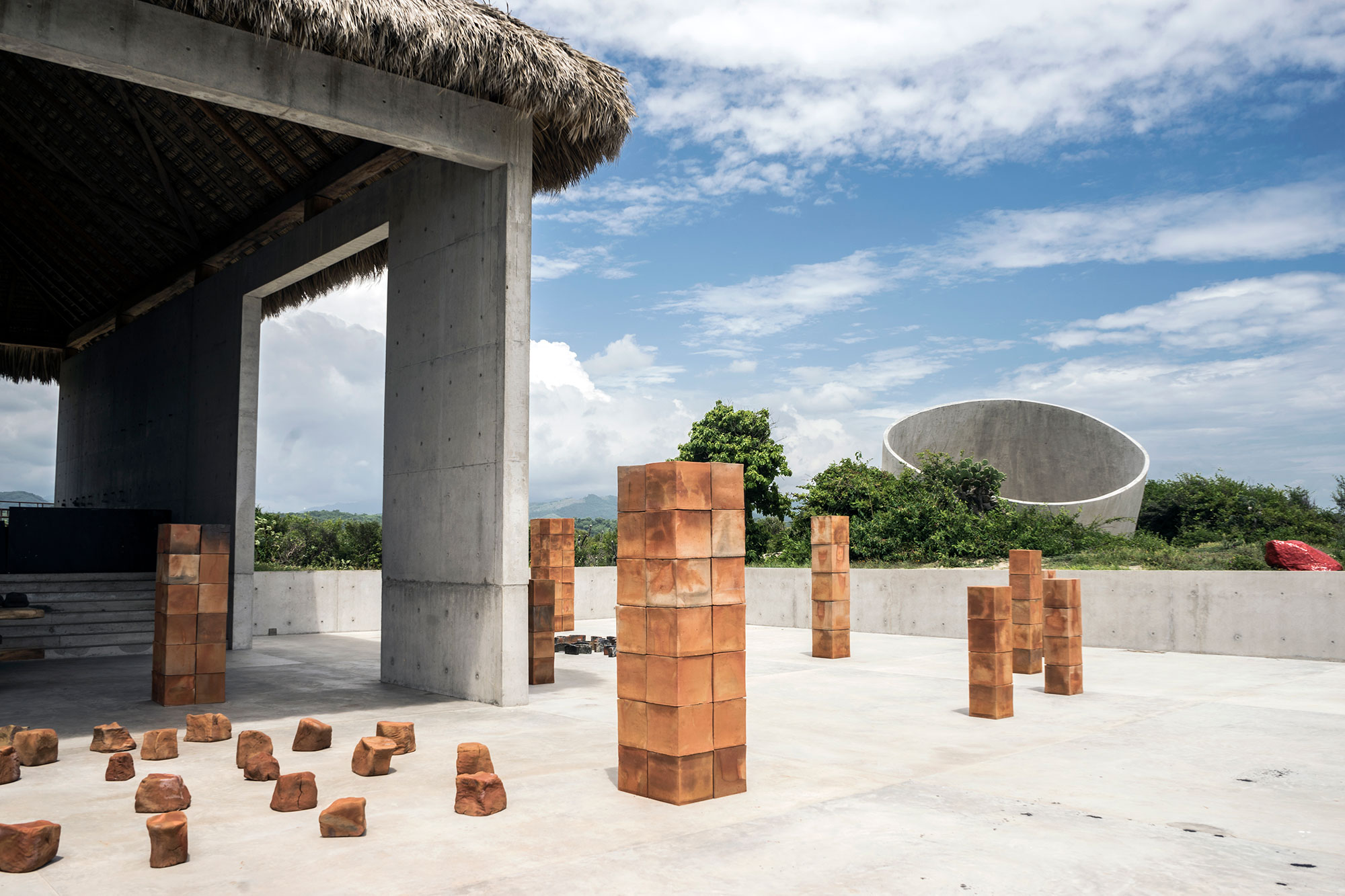 The youngest artist here is 31-year-old Isauro Huizar, who first trained as an architect in Monterrey, in a building also designed by Ando. A promising mixed-media artist and interior designer who's working with the small, geometric details of the house and has made a beautiful acrylic painting of Casa Wabi in blue and yellow paint. The strong sunlight on Oaxaca's coast has also led Huizar to come up with "a kind of game, painting interesting things I find in the brightest of colours." His community project is to run shape and colour workshops with the staff's children.
Another resident, Alejandro Garcia Contreras, is working with clay normally used locally to make bridges. It burns black on the outside but stays red on the inside. "I really want adults and children to see something familiar that is normally functional being used differently," he says. For Contreras (who was encouraged to pursue art when a professor from Mexico City visited his technical art college) becoming an artist has meant leaving his native Chiapas state and "learning that Mexico is not the world."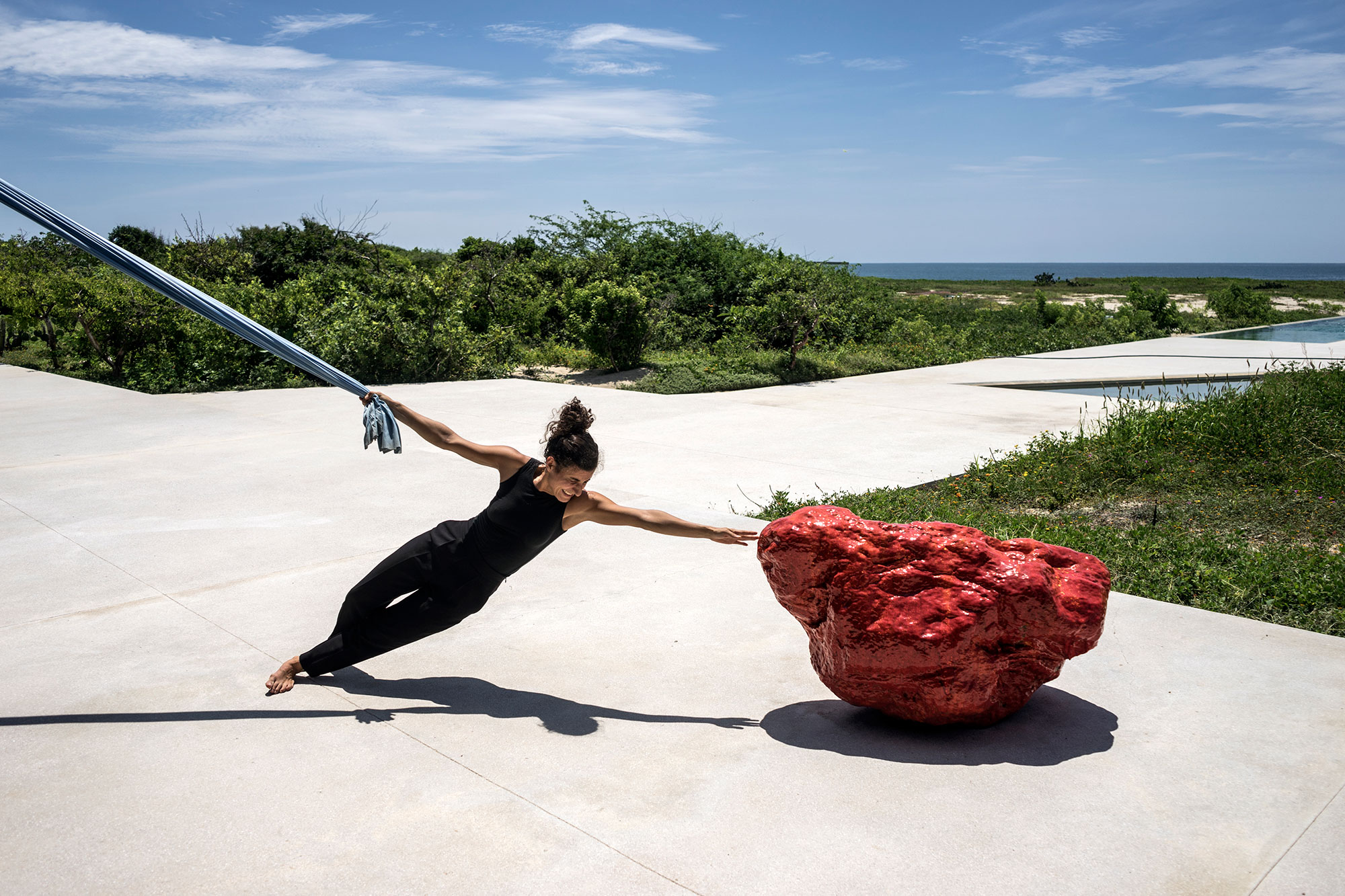 The vast majority of residents have been men and this month, the only female resident is Paulina Almeida. A 38-year old performance artist, who first trained as a dancer and has a PhD in Education. She's worked in female engagement groups, starting in Afghanistan just after 9/11, and in street theatre. In her projects, the community is "always important and present" and at Casa Wabi, she's running a performance workshop with a local fisherwomen's collective. Almeida's practice incorporates a daily performance and in Puerto Escondido this includes crucifixion with strong tape, and dancing and hiding behind Bosco's sculptures, but her overall aim here is to look at hidden local voices. "My work is always a fusion," she explains, "with small stories, not with History. And here there are so many undocumented stories."
As the residency programme develops, the aim is to include artists from disciplines outside visual arts. Francisco Rojas is the founder of Convexus Contemporary Ballet. In Casa Wabi he developed a site-specific performance for local children who would never normally be exposed to contemporary dance. Francisco, who has danced with the national ballet companies of Mexico and Australia, is struck by "the potential of this rural showcase. It could impact on the thoughts or even the lives of some of the children." One boy went around all the men present in the audience afterwards and asked, "Do you do ballet too?"