Millie Brown has an enviable mythology that has pinned her at the heart of London's art and nightlife scene. When she was 17, she joined the art collective !WOWOW!, co-founded by luminaries Gareth Pugh and her childhood friend, Matthew Stone. Together they represented a bold new group of YBA's and reinvigorated London's underground party scene.
Millie's is best known for her vomit performances, part of the series Rainbow Body, where she creates abstract expressionist paintings through vomiting coloured almond milk onto the canvas. She is perhaps most famous for her work with Lady Gaga. In 2014, she performed Rainbow Body at SXSW, replacing the canvas with Gaga's body and later working on the visuals for her entire tour.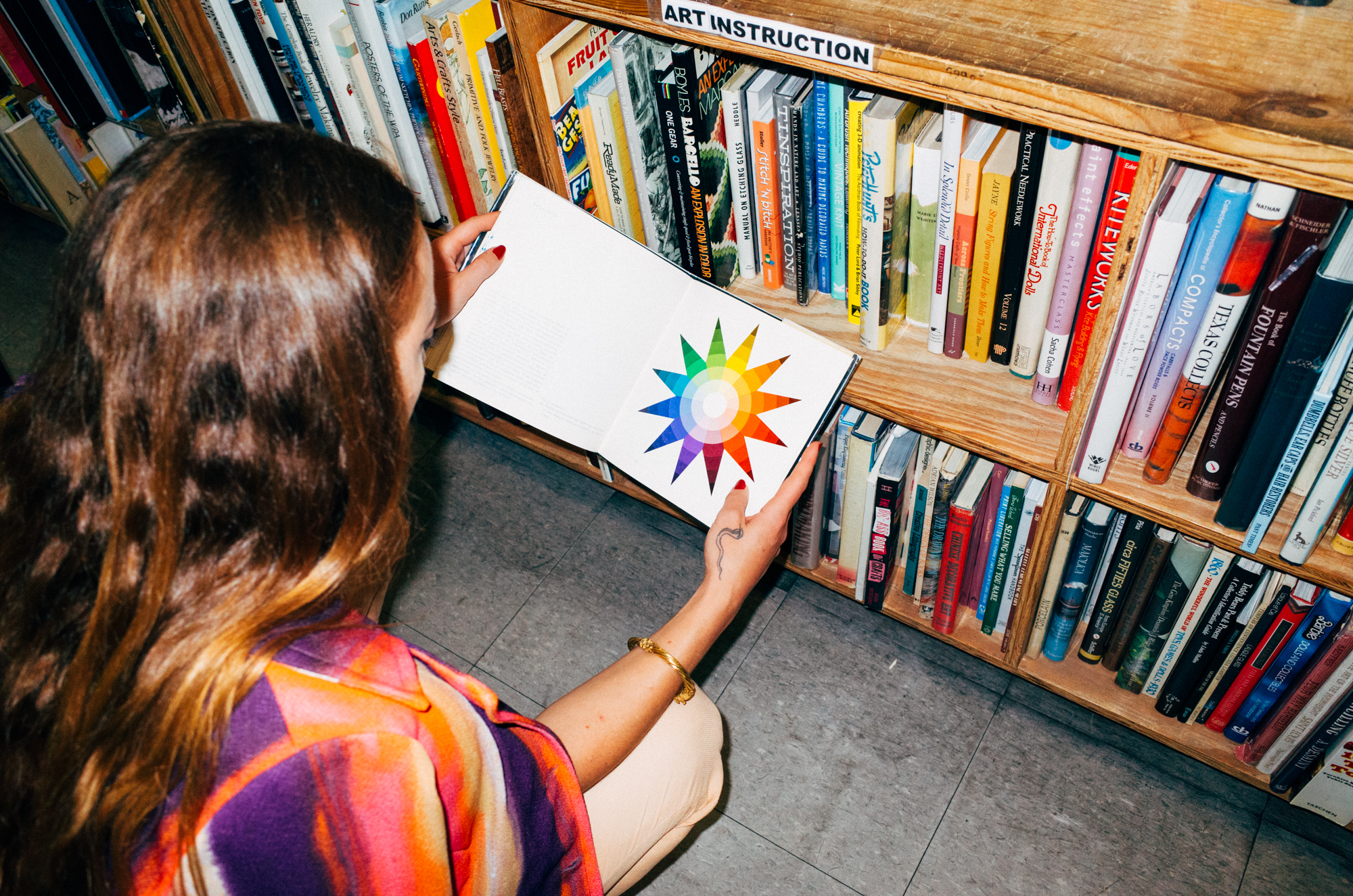 Even though London is a big part of her, Millie has been based in L.A. for the last few years. Her latest body of work focuses on longitudinal meditations, subjecting her body to conditions that allow her mind to attain clarity through strain. The ACE gallery produced one such performance entitled Wilting Point for the L.A. Art Fair. In the performance she lay nude on a bed of flowers in a trance like state for five days, wilting away with the vegetation.  As much of a social powerhouse as an artistic presence, Millie is prances around as many parties as she does gallery openings.
Amuse caught up with the artist about the spaces and galleries she swears by in L.A.
Ace Gallery
Ace has housed some of the most iconic artists in history at their galleries, including Andy Warhol and Rauschenberg. My favourite location of theirs is the Beverly Hills outpost; it's a huge museum like space that's constantly being transformed by artists of all mediums. I'll be creating my next performance and showing my latest series of artworks there this year.
5514 Wilshire Blvd, Los Angeles, CA 90036

Counterpoint Records & Books
This has become a weekly routine for me and Isa Machine (Florence and the Machine), you'll often finds us camping outside the bookshop waiting for them to open so we can get our fix of books on art, mythology, culture and magic. They have so many iconic first edition and rare books, I just scored a signed Laurie Anderson book from the 80's. Always worth the treasure hunt.
5911 Franklin Ave, Los Angeles, CA 90028
Papillion Art
Michelle Papillion is bringing so much life and light to the LA art scene with her art & project space in the heart of the Leimert Park neighbourhood. We met through Jeffrey Deitch a couple of years ago, she's a very inspiring woman who's behind some of the greatest talent and projects coming out of the city.
4336 Degnan Blvd, Los Angeles, CA 90008
Hammer Museum
One of the best museums in the city. I love the Kenny Scharf installation at the entrance and their huge outdoor space where they host their openings. They always have an interesting program on, combining art, dance and talks. I always run in to my favourite people in the art and music world there.
10899 Wilshire Blvd, Los Angeles, CA 90024
Club James / Sheats- Goldstein Residence 
James Goldstein lives in my dream home… His new private club attached to his Lautner designed Beverly Hills residence overlooks Downtown LA through raw, graphic cut out shapes. It feels like you're a piece of art looking out in to a perfectly framed world.
Sheats Goldstein Residence, Los Angeles, CA 90210
Hauser Wirth & Schimmel
They recently opened their new giant location in the arts district, adding to the fast growing creative community in the neighbourhood. I loved theirRevolution in the Making: Abstract Sculpture by Women exhibition and their new Art book shop.
901 E 3rd St, Los Angeles, CA 90013