With her leading role in the new season of Twin Peaks, Chrysta Bell has had Vanity Fair wondering, "Is her Agent Tammy Preston the new Dale Cooper?"
Bell is definitively one of David Lynch's muses, but she's also a phenomenal artist in her own right. She's travelled the world performing songs from her and Lynch's collaborative albums This Train (2011) and Somewhere in the Nowhere (2016). Fans love their seductive sounds and her femme fatal persona.
Along the way Bell has been featured by music and fashion heavyweights like Vogue Italia, Rolling Stone, Dazed & Confused, V Magazine, and Oyster, and yet she's still remains something of a secret to the wider public.
Following the release of her new album We Dissolve (produced by the legendary John Parish of PJ Harvey, Eels and Tracy Chapman fame) — and just as Twin Peaks comes to its season finale, we caught up with the globe-trotting Texan to talk about her favourite cities and places to eat, drink, and let her hair down around America.
Empellón, New York City
"I'm from San Antonio — very close to Mexico — and I'm probably like 35% Tex-Mex food. Like, that's what I'm made of! The idea of an upscale Mexican food experience was like, "Hm…" But it is so good here. The chef is so attentive to detail, and there was like 12 different salsas from mildest to hottest. There was also these delicate flavours but also very fulfilling and robust. It was sublime.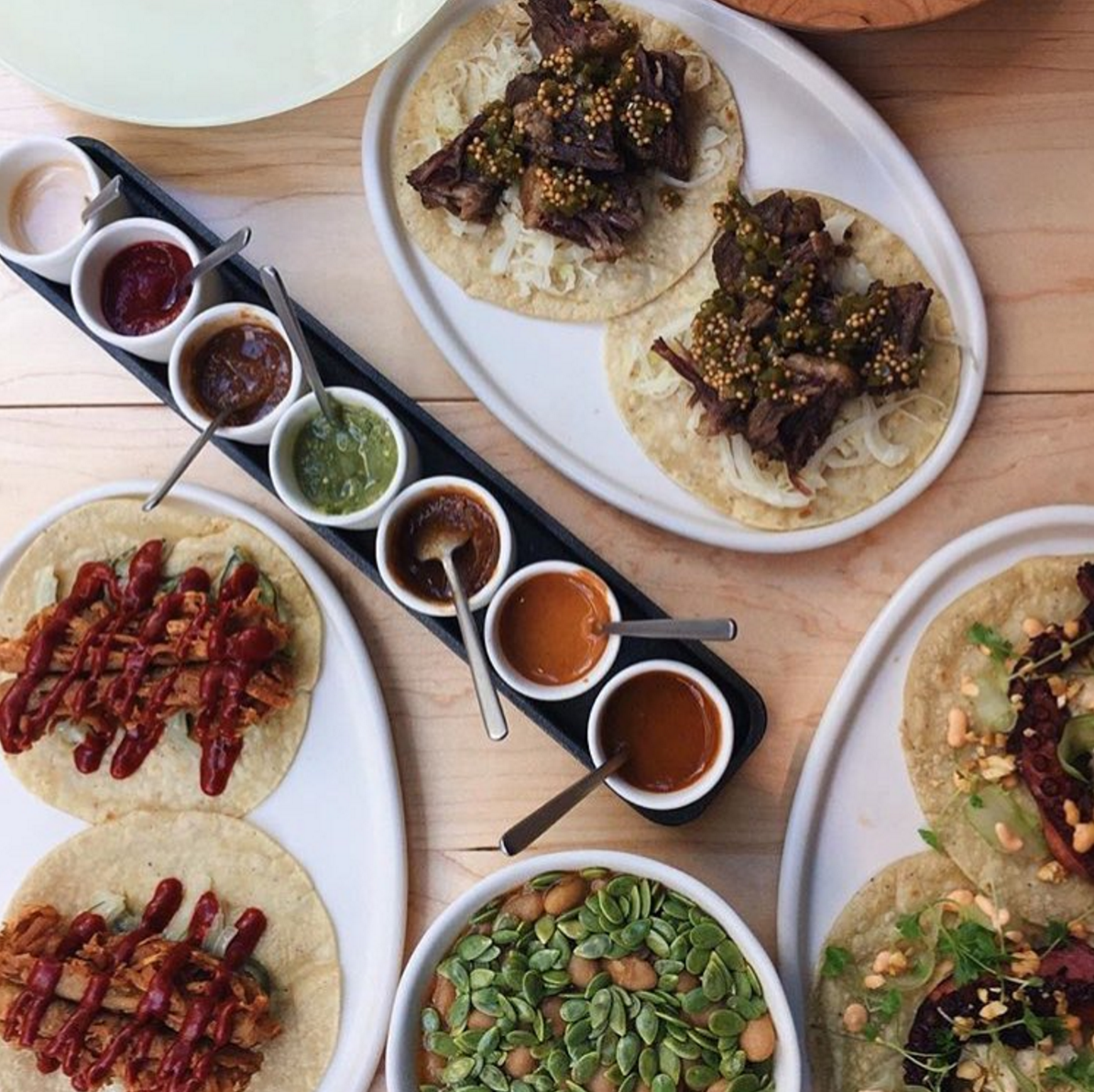 There's a tequila selection at this place. I've never thought of tequila as an art. I mean, there's a reason for tequila — it's always used for a pretty strict purpose — but this was like artisan tequila and your head is just like a shot of warmth then it goes down into your body. That's my spot in New York City. I need to find a wealthy friend to keep taking me back."
510 Madison Avenue (53rd Street between Madison and 5th), New York, NY 10022 empellon.com
Buns n Roses, Marfa
"Down-home Texas breakfast and brunch. I had to put Marfa in here, because Marfa is just like the opposite of New York City. There's nobody there but the people that are there are artists who left New York and wanted a place of their own. There's a feeling there. The reason people went to West Texas is because there's a sense of vastness and infiniteness that's the opposite of New York City. It's the geographical representation of a deep breath. You can see the Milky Way — cause you're in the middle of fucking nowhere — but it feels so close to you, like you could touch it. You feel like you're a bit closer to the universe.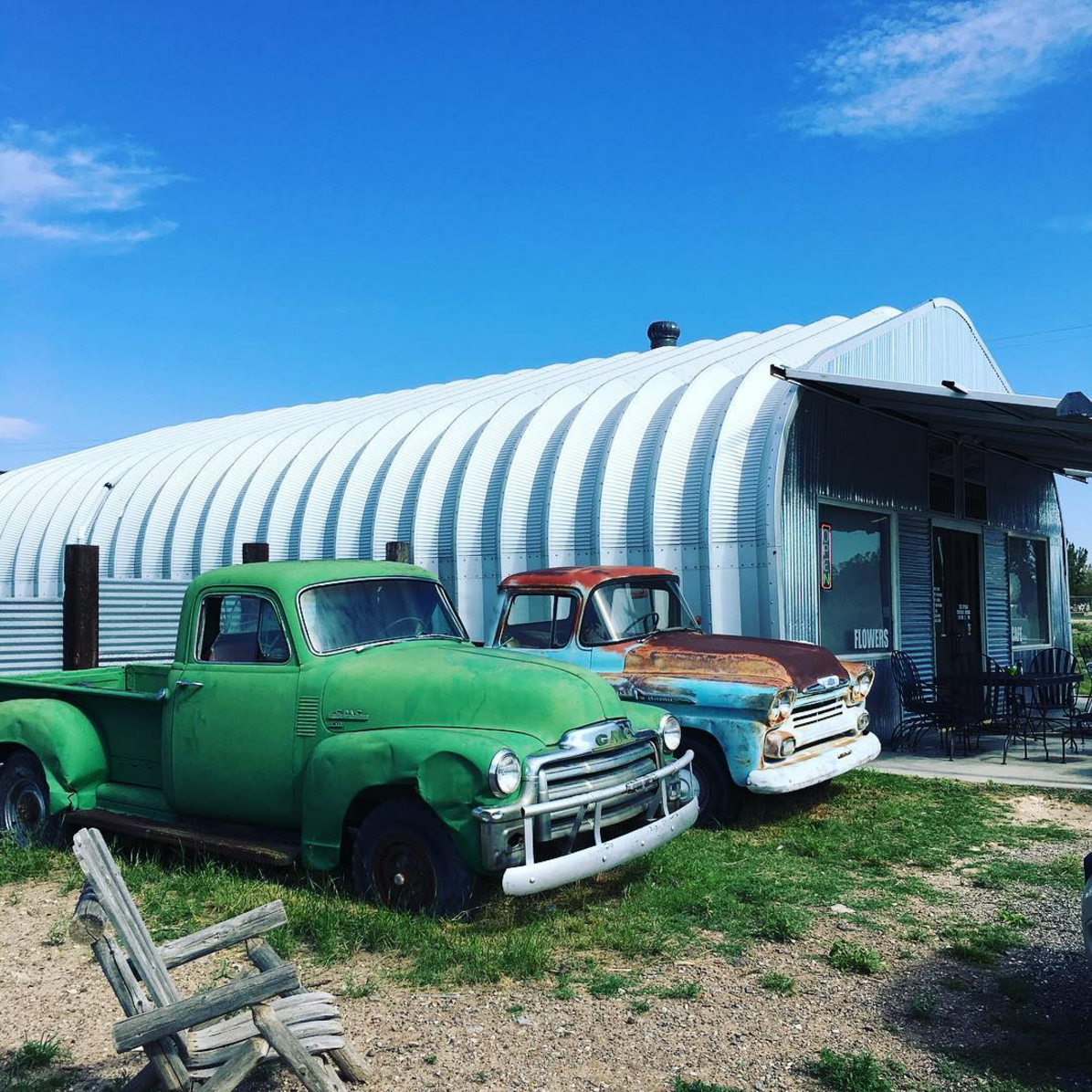 I've been there for the Marfa Film Festival and that's pure magic. You go to Marfa and you have a wild night, you meet amazing people, you micro-dose LSD, and then the next morning it's a little harder to get started, so you go over to Buns N Roses, and you have a decadent meal: waffles and bacon and eggs and everything. I would never eat like this normally, but this is your opportunity to stuff your face! I've had some great mornings at Buns n Roses. The waitresses are adorable — they have the West Texas accents and they bring you endless coffees…Perfection."
1613 W San Antonio St, Marfa, TX 79843, USA bunsnrosesmarfa
Pinecrest Diner, San Francisco
"There are 24-hour eats in classic diner atmosphere. Everyone thinks that San Francisco is super cosmopolitan, which it is, but there's like three 24-hour places in all of San Francisco, and after you've been out for a beautiful night, and the bars are closing, after these adventures, you wanna get some food, and somehow Pinecrest Diner is always the right spot.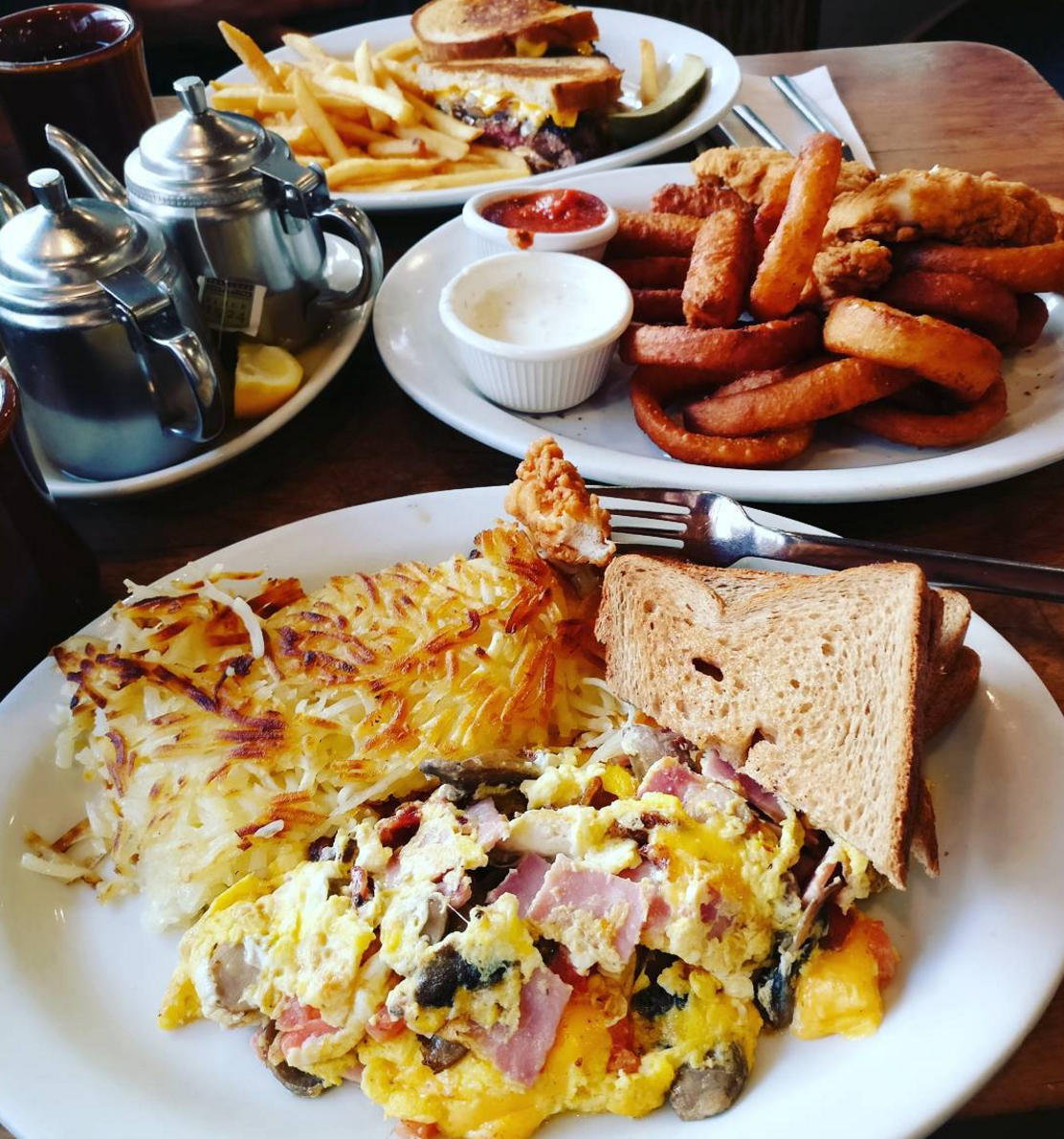 You sort of feel like you're in a Tarantino movie and someone might walk in the door with a gun and do a hold-up and you're like, "Cool. I get it. Essential to the plot." Diners to me are so cinematic, and it makes me happy. And it's also a place of indulgence because whatever you're eating at 2.37am is probably not what you'll admit to eating the next day. It's not kale. But they do have an amazing veggie burger. And sweet potato fries. That's my go-to. It's super satisfying."
401 Geary St, San Francisco, CA 94102, USA pinecrestdiner.com
Dan Sung Sa, Oakland
"This is my favourite Korean Restaurant and Bar. So, San Francisco and Oakland are separated by the Bay Bridge, and I actually live in Oakland right now. Oakland doesn't have the same glitz factor, but it's kind of where all the artists got squeezed to because no one can fucking afford it in San Francisco anymore! In order to get a shitty apartment in San Francisco you have to show up with your credit report and a resume and a headshot and do a fucking dance and you're up against 50 people… but Oakland, that's where you can live.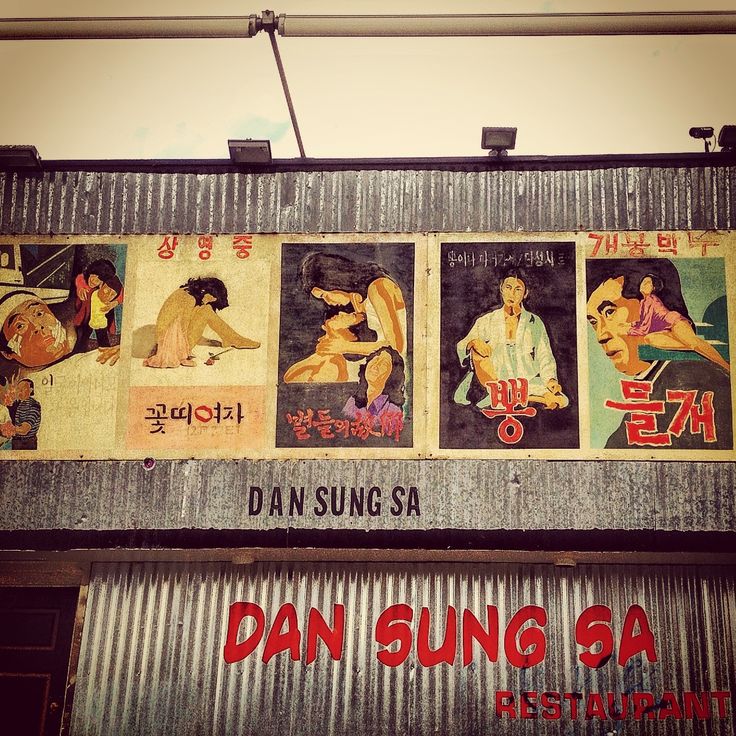 There's organic ice cream spots springing up there now, but it's still so charming and there's so much diversity there. Every colour and culture. It's beautiful. I chose Dan Sung Sa because it's super close to my house and it's a Korean bar and the door's covered in posters from Korean films from the '80s and then all of the waitresses are borderline abusive. They're so mean to you and the service is terrible but they're so cool! I do the egg and tofu and magic bowl where your meal remains burn-your-tongue hot for 20 minutes. That's a super fun sport in Oakland."
2775 Telegraph Ave, Oakland, CA 94612, USA
Liberty Bar, San Antonio
"My favourite restaurant ever (historically). San Antonio is my home town and it's a beautiful, beautiful city. It's super big and spread out and there's a big Latin culture 'cause we're super close to Mexico. And really San Antonio is pretty fucking chill. They say 'Keep Austin weird' and 'Keep San Antonio lame', because it's a little bit like your grandma's town. But it's sort of getting cool despite itself, because Austin is getting expensive. It's a beautiful town. It's definitely got it's charm. I didn't appreciate it when I was growing up, but every time I go back there I appreciate it a little bit more.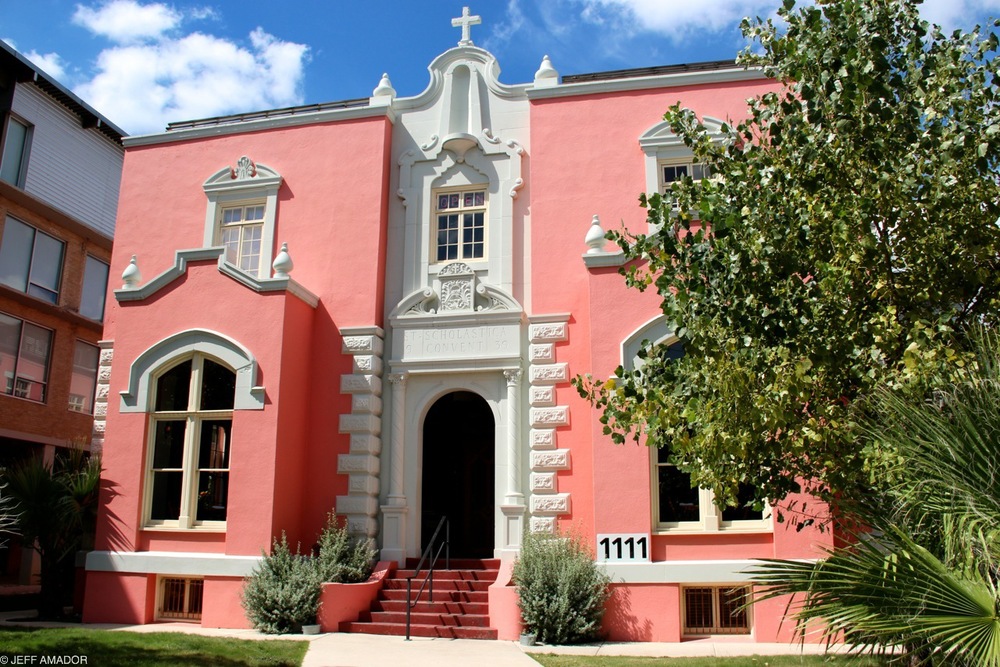 In San Antonio they're sort of known for their food. There's a place there called Liberty Bar and it's my favourite place in the world. If anyone said, 'Let's go to Liberty Bar', I've never said 'no'. Not even if I've been there three nights in a row. Life moments happen there. I've been there for at least four or five or my own birthdays, not to mention family birthdays. It's now located in an old convent, but for a long time it was in this building that was literally like in the process of falling over. The floors were uneven and it was so disconcerting but it was the closest you get in San Antonio to living on the edge 'cause there's not a lot going on there [laughs].
My favourite appetiser is the goat's cheese with chilli Morita, and they make their own bread and pastries. Their happy hour is after 11 o'clock, which is when I come alive! It's perfect for me. It's a civilised way to have a happy hour."
1111 S Alamo St, San Antonio, TX 78210, USA liberty-bar.com
Credits:
Main photo: Sasha Samsonova