In the early years of the 16th Century, Portuguese explorer Ferdinand Magellan circumnavigated the globe, sailing around the entire planet to conclusively prove that our world is round. Inspired by this 'orbit 'of the Earth, German artist Meike Nixdorf set out to capture the incredible volcanic landscapes found high amid the foothills of El Teide on the Spanish island of Tenerife.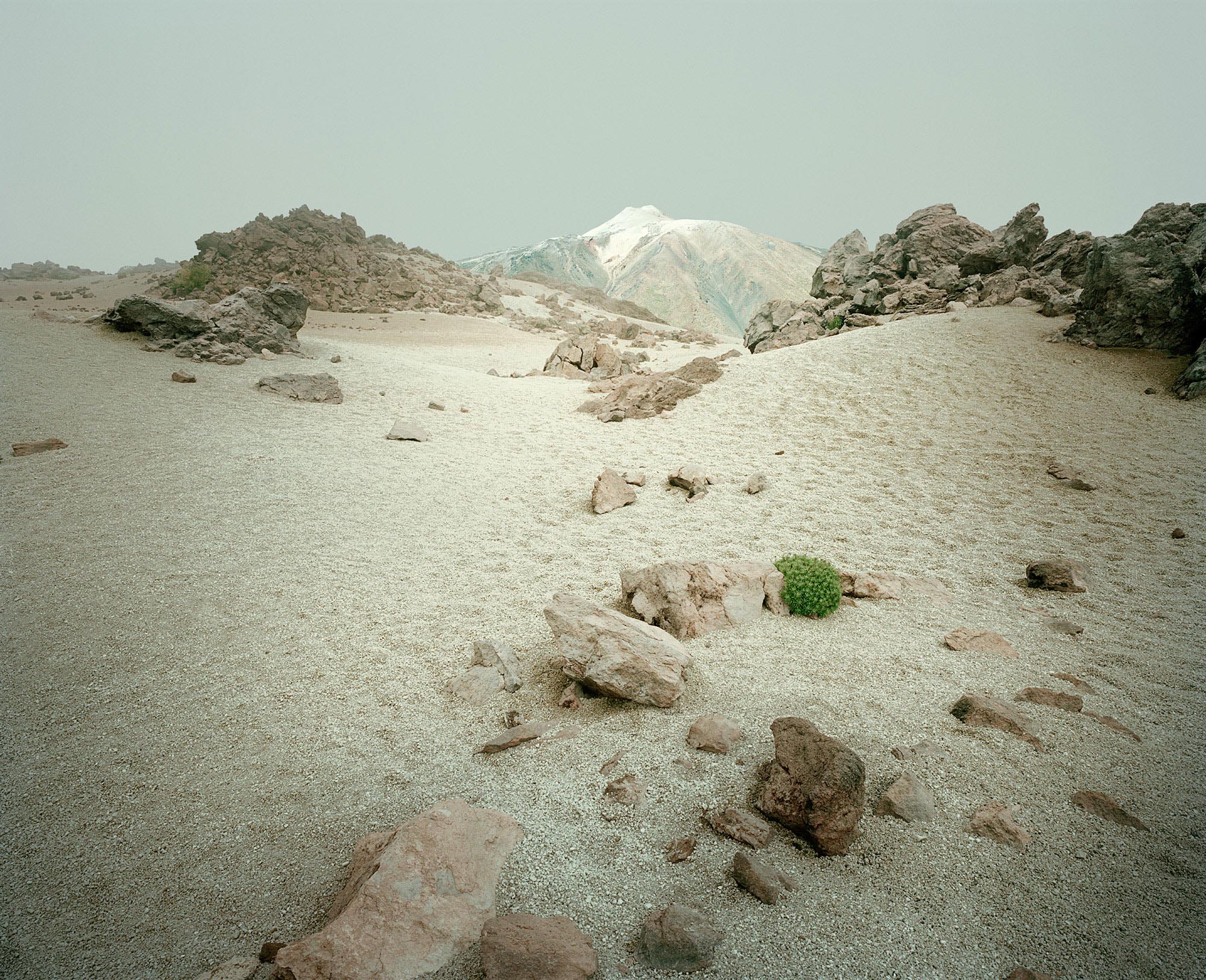 "The project focuses on the question of what can be seen or how much information can be gathered from a single point of view," explains Meike, "versus the information one can gather by orbiting an object, question or focus point." Using the concept of rotation to explore ideas of perception, the images from In the Orbit of El Teide are like "pieces in a puzzle, every image holds different visual aspects of the same subject."
The highest point in Spain, El Teide is a slumbering stratovolcano set inside a vast caldera from a previous eruption, all located atop the shield volcano, which forms Tenerife. Fascinated by maps and the rocky, volcanic landscapes of the Canary Islands, Meike began the project by plotting potential sites on Google Earth, mapping a route around the complex terrain. "This way, two different points of view can differ in their look or feel tremendously and might not even be recognised as the same subject matter anymore," she says.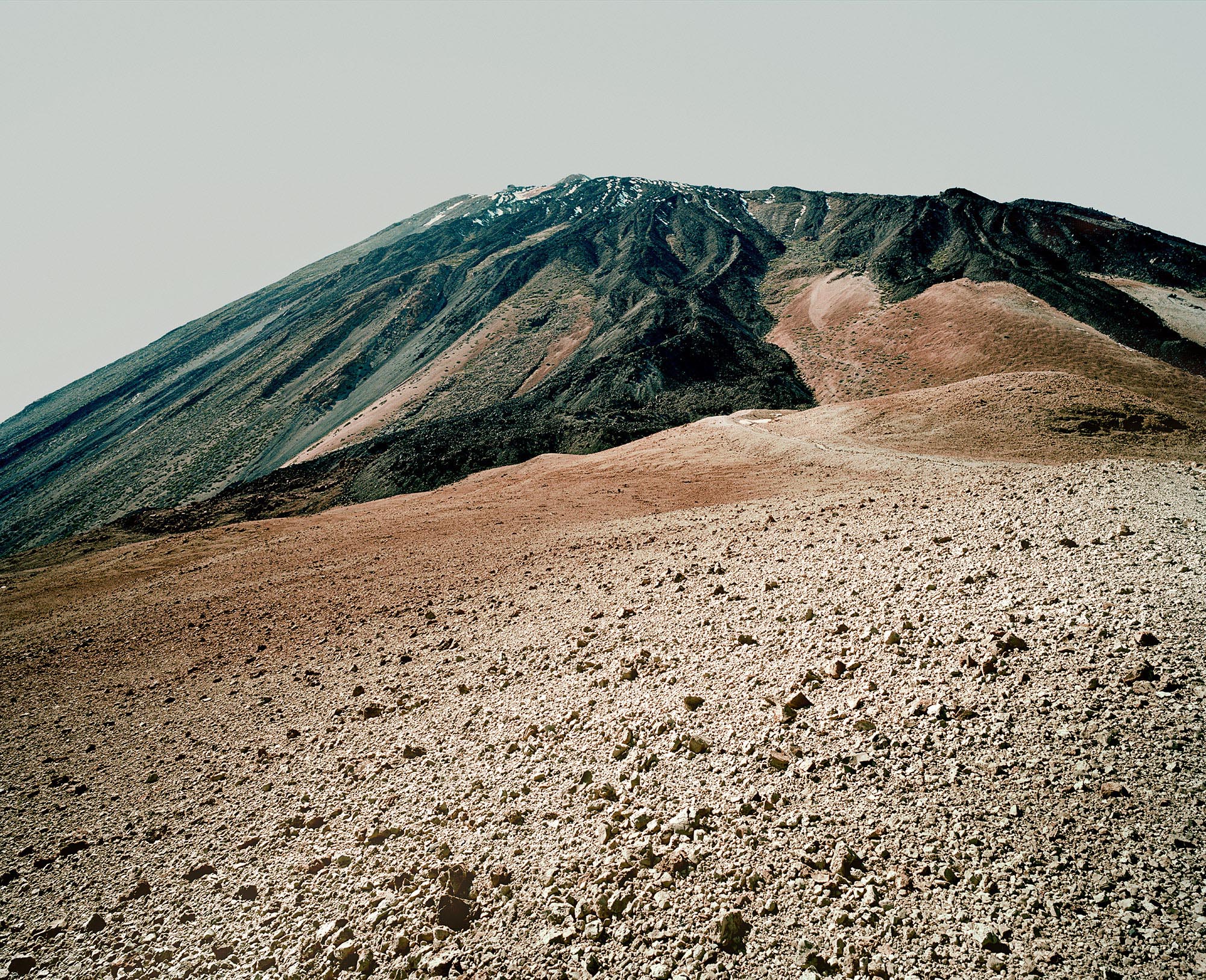 Once on location, Meike shot every day, often hiking to remote peaks and hills to capture differing viewpoints. Orbiting the mountain over the course of three weeks with a Mamiya 7 rangefinder camera, she built a series of images that take the viewer on a trip with her into that surreal world – a quiet, empty place high above the Atlantic.
"It's a really raw landscape contrasted by the beautiful colours of the volcanic soil and the varied vegetation," says Meike. "I think the most magical moment was when we drove up to the National Park one morning after a severe thunderstorm in the night. With the storm came the snow and suddenly the higher parts of the landscape were covered in snow. It was a breathtaking pattern of white dots on the black lava. The next day the snow was gone."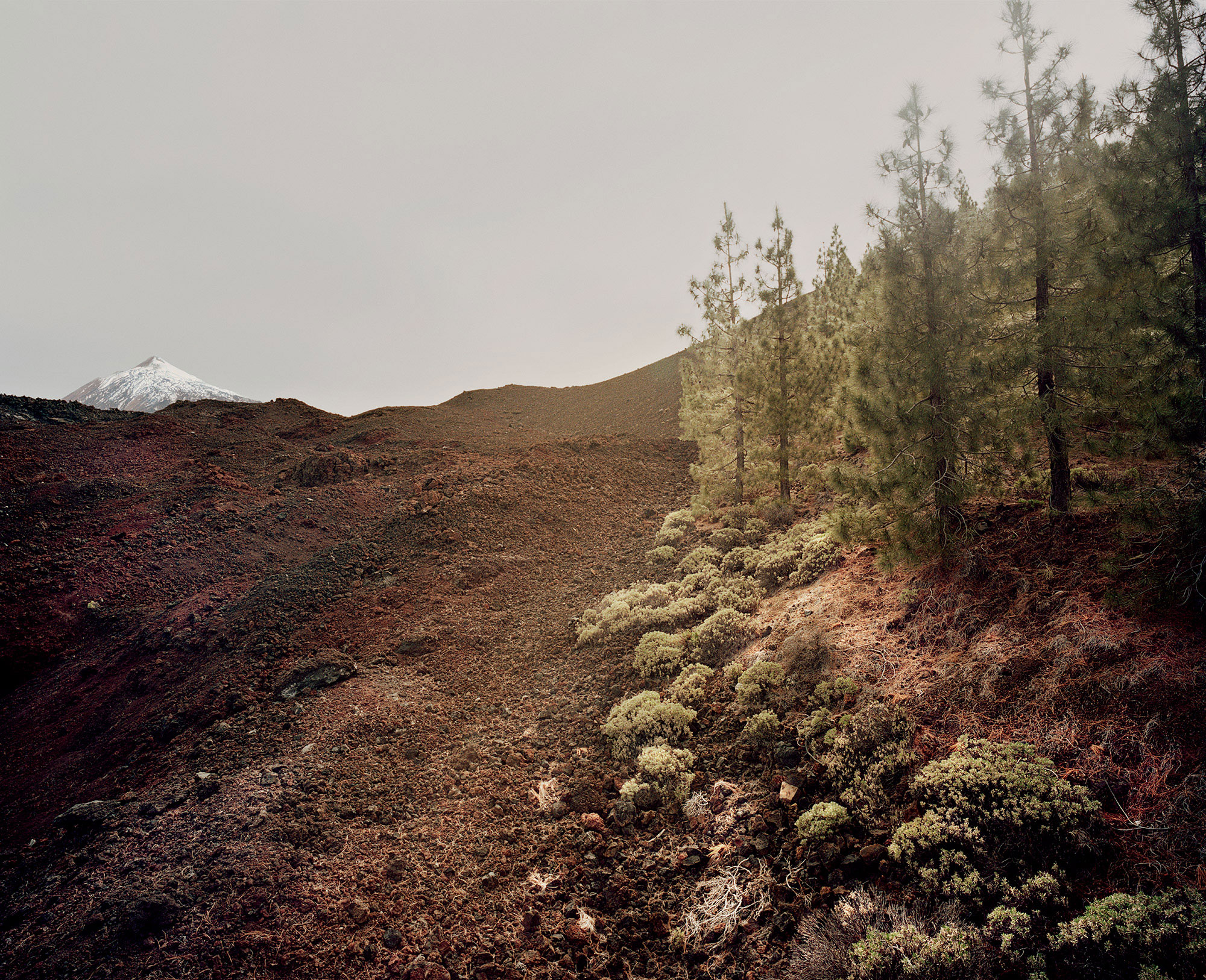 Meike Nixdorf is one of the artists featured in Women Of Rock, a new exhibition by super/collider showcasing female artists inspired by geology at the Print House Gallery, London, September 25th – October 30th.