He's consulted for Travis Scott and Big Sean, resold sneakers to Kanye West and is a Brand Ambassador for Don C and Virgil Abloh's RSVP Gallery. But despite this (and his 80k Insta followers), still not enough people know about 31-year-old Chicagoan, Easy Otabor. The man who makes things "hater proof" is one of the most popular guys on the menswear circuit and has built up a killer contacts book through straight-forward friendship. Since he's constantly travelling the world buying, touring with rappers and working on his soon-to-boom Infinite Archives brand, we met up over a British breakfast to ask him about his favourite cities, his air mile game and how he packs for fashion weeks.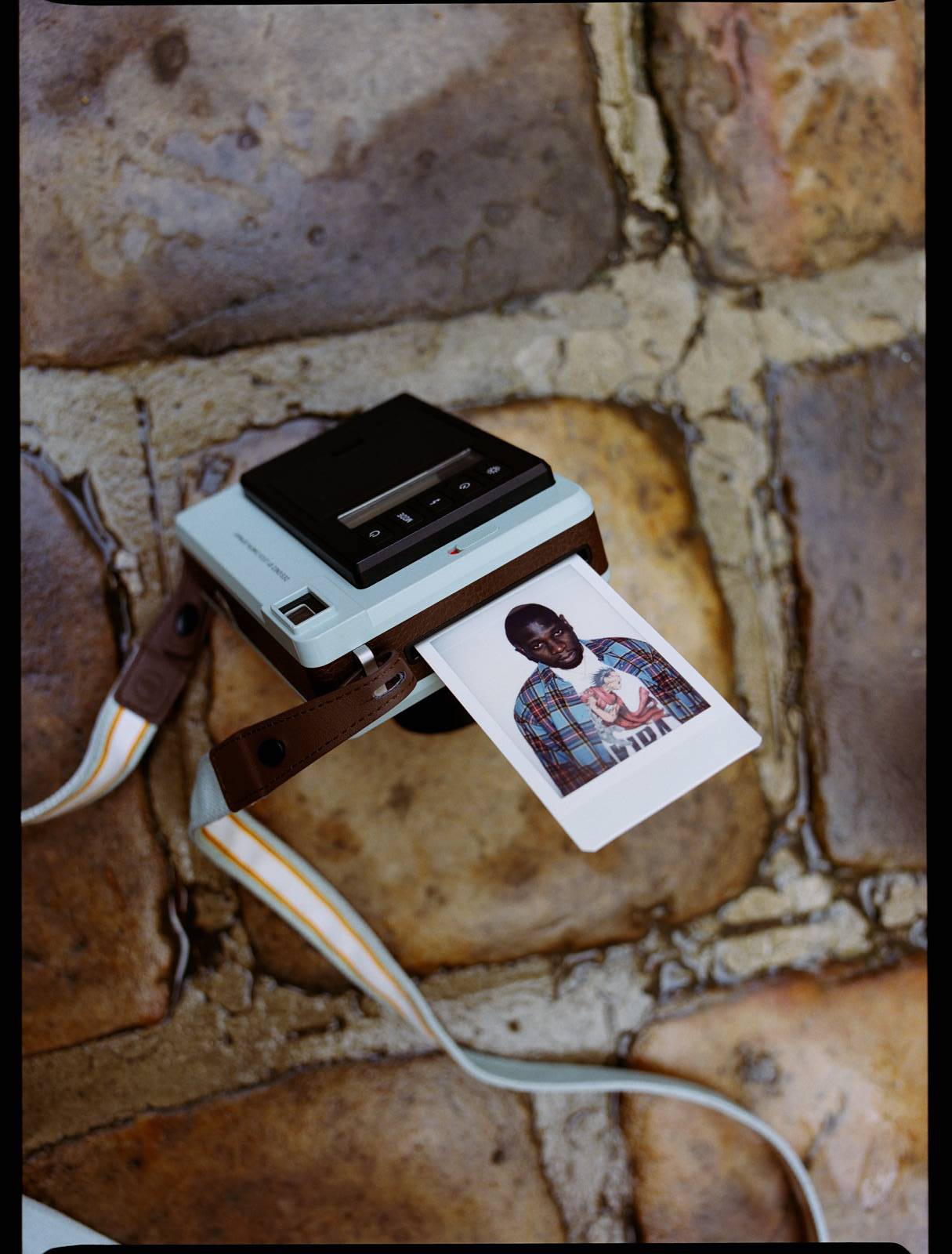 Firstly, how did you get into fashion?
I was part of the underground Nike Talk and Sole Collector forums from around 2004. Back in the day, you had to have a real friend that stayed in a certain country to get a shoe. Like if you wanted the Japan exclusive, you had to go to Japan, know someone or maybe you would catch a pair on eBay. Nike Talk looked like a bomb website because it was in black and red. My mum saw me one day on it and she freaked out, like, "What website is this?" because it looked like one of those evil goth websites.
So Nike Talk was big?
A lot of people in the industry now started on Nike Talk. We all knew each other by our handle names. Mine was Easy 3000 – because of Andre 3000, yes! I used to sell shoes to Kanye, because me and Kanye are a size 12. When he was going to fashion week and wearing Jordan 1's and Jordan 6's, those were all mine.
Fashion was a lot more exciting when you had to travel or know someone to buy special things in different places.
It was a great feeling. Everyone wanted to feel that way. Even from Bel Air to New York, it would be regional. You'd have your New York Air Force 1, then you'd have an LA Air Force 1 and if you didn't know anyone, or your Auntie didn't live there, it was like, "OK, you're not going to get that shoe." When RVSP started in 2009, I was just a fan of the store and it was like, "Man, to be able to touch my Louis Vuitton Kanye sneakers!" They had the Kanye LV's there and being from Chicago, that was my first time actually seeing Bape in person. Like real Bape!
What was your first job at RVSP?
My first job was was really a shadow person. I literally started from the bottom and man, it all took time, but I learnt everything that I could possibly learn. In 2011, when I started, streetwear and high-end fashion was new, even though it still doesn't seem like it was that long ago. It wasn't fusing. It was unheard of for a kid to spend $400 or $500 on a T-shirt. Even $300, that was crazy. You didn't even see that.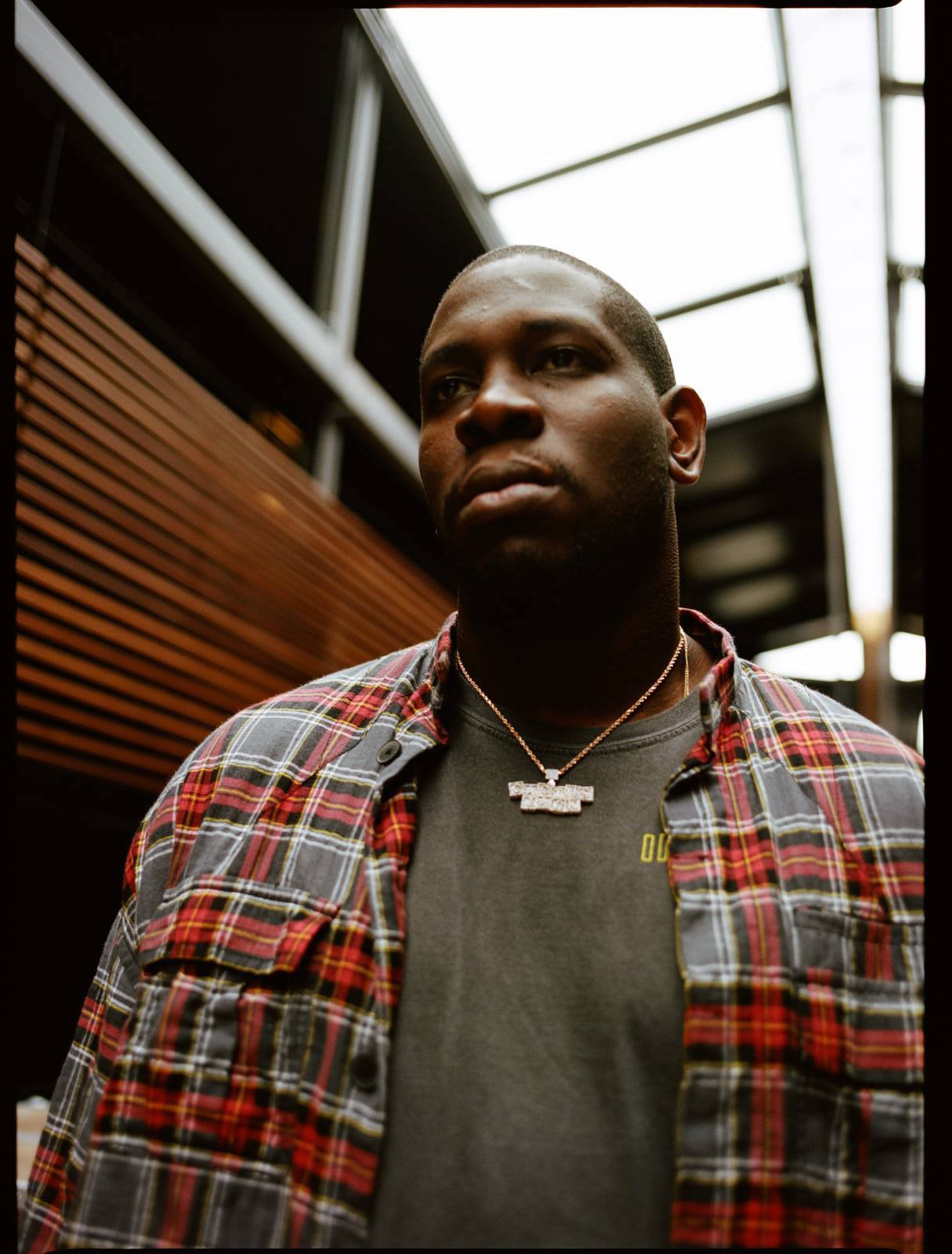 It's amazing how quickly things have changed.
Yes, now it's a $1000 for a t-shirt or something. When I first started, it wasn't normal in Chicago to have a store like that. The Midwest didn't really understand it. They used to call RVSP "the toy store" because we sold cars, toys and people didn't get that at the time. People they were like, "What is this? It's toys, but you guys sell clothes and it's a couple of shoes in here. What is it?"
And now you're working with Travis Scott too?
Yes, that happened in a real, organic way. I worked with Nike a lot and the Jordan brand. I've worked with Big Sean, brand consulting, or just putting my eye on something. A lot of people like to say I make things hater-proof. If I have an idea, then I think of those bad things that can go wrong. I'm that guy. I'm just honest. A lot of athletes used to come to the store and they liked my honesty. If something didn't work for someone, I would tell them, "Hey man, that's not for you." Rihanna used to shop with us a lot and Carmelo Anthony, LeBron. Anybody you could think of used to come. If they came to Chicago, they got to come to RVSP.
Were you already travelling a lot before you started to go round the world buying?
No, to be honest, my first time going to Paris was around the Watch The Throne and people were like, "You just have to go." It inspired me to just be like, "I got to do this." Someone from Paris came to work at the store for a few months, and he went back and I was like, "Yo man, I'll come to see you. I showed you around my city, I took you to all the hoods and all the places, now I'll come to Paris and you got to show me around." And yes, it was amazing!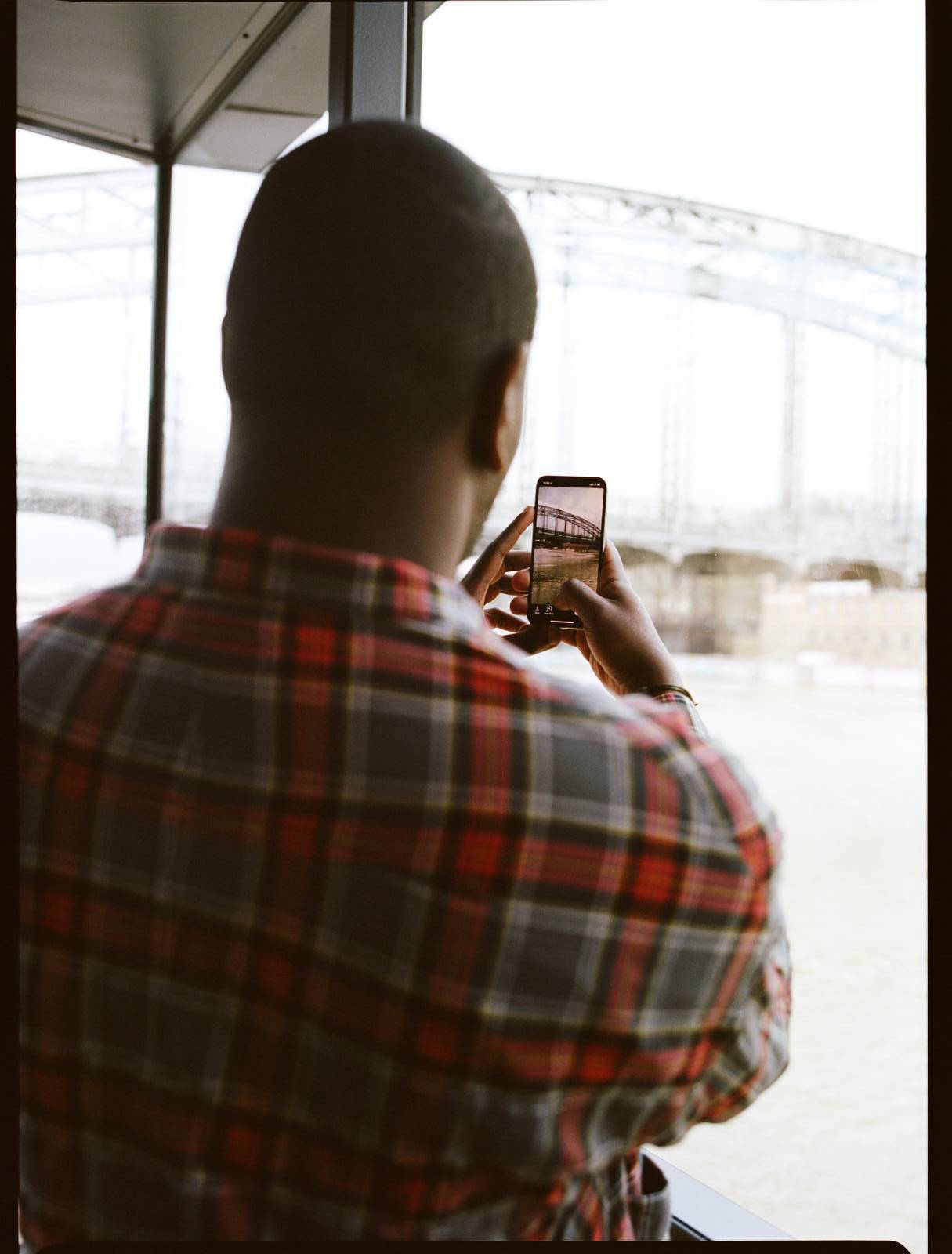 And was that your first trip to Paris?
That was my first time going to Paris and then shortly after, Don [from RSVP] was like, "Man, come to do the buys with me."
How did Paris feel to you that first time?
I'm not going to lie, it was amazing. The first place I went to was The Louvre. This is before they put those gates up. It was open, and you could just come at night and just appreciate beauty. I almost cried, man, just seeing that, because you see these things in the books your whole life. To see that in person and be someone from a small suburb outside of Chicago. Just seeing that in person was like amazing.
When I lived in Paris, my favourite thing was flying through past the Louvre in a taxi drunk on a night out.
It's funny you say that. The first time I pulled up, I told the taxi, "Hey, you mind going around again so I can catch this on video?" That's when Instagram started, so of course I would play my music and be making videos. It's funny, man. I never thought I'd get tired of Paris. I wouldn't offend Paris, but I've been there so many times now. Like, "Yes, I'm always ready to go now." I go there for what I need to do and then it's like, "OK."
It's crazy how much that feeling can wear off.
Yes and it's funny. I remember a lot of people used to tell me, "I'm tired of going to Paris," and I used to be like, "How can you be tired of going to Paris? This is Paris and there's the Eiffel Tower, The Louvre, Mona Lisa." Seeing Mona Lisa in person was amazing.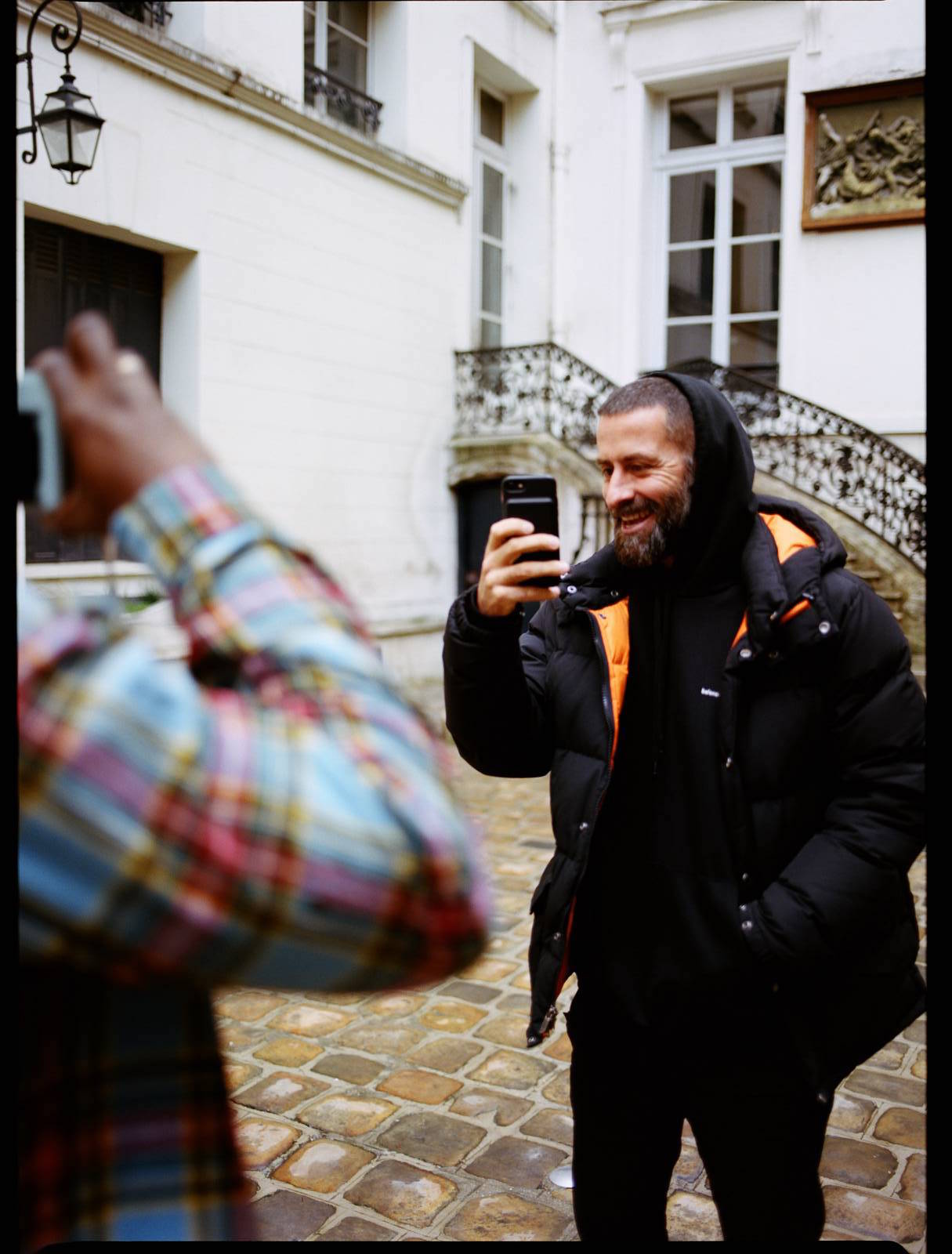 Is Paris the place you've travelled to most?
Yeah, because I go there for fashion week a lot and I used to tour with Travis Scott a lot and he used to go there a lot. So, yes between him and fashion week and myself personally, it's like I've been there at least 32 times in eight years. I go to Milan a lot too.
I like Milan. A lot of people think it's pretty boring but I find it fun.
I like Milan, yes. It's beautiful, man. I like the graffiti. I like Berlin a lot. It's beautiful and it's a great cost of living. You can eat good, they speak English.
I was there for New Year and it's great for parties, but there's no-one on the streets and no street lights.
Oh yes, it's empty. It's like Black Mirror. It gets scary. Like you'd be walking the streets and it'd be completely dead.
It's very different to like New York, London and Paris where there's so much happening on street level.
Yeah. I like Venice a lot too. It's a maze. It looks like someone can creep up on you. It reminds me of Game Of Thrones. I was in Florence last year with Virgil for Pitti and I was like, "Man, I'm so close. I've never been to Venice before. Let me just take a train to Venice."
Was it worth it?
It was amazing, I'm so happy I went. We got off the train and we went from the train with our luggage to a speed boat and it dropped us off at the back of the hotel. I felt like James Bond. It was amazing, yes. I definitely want to go back.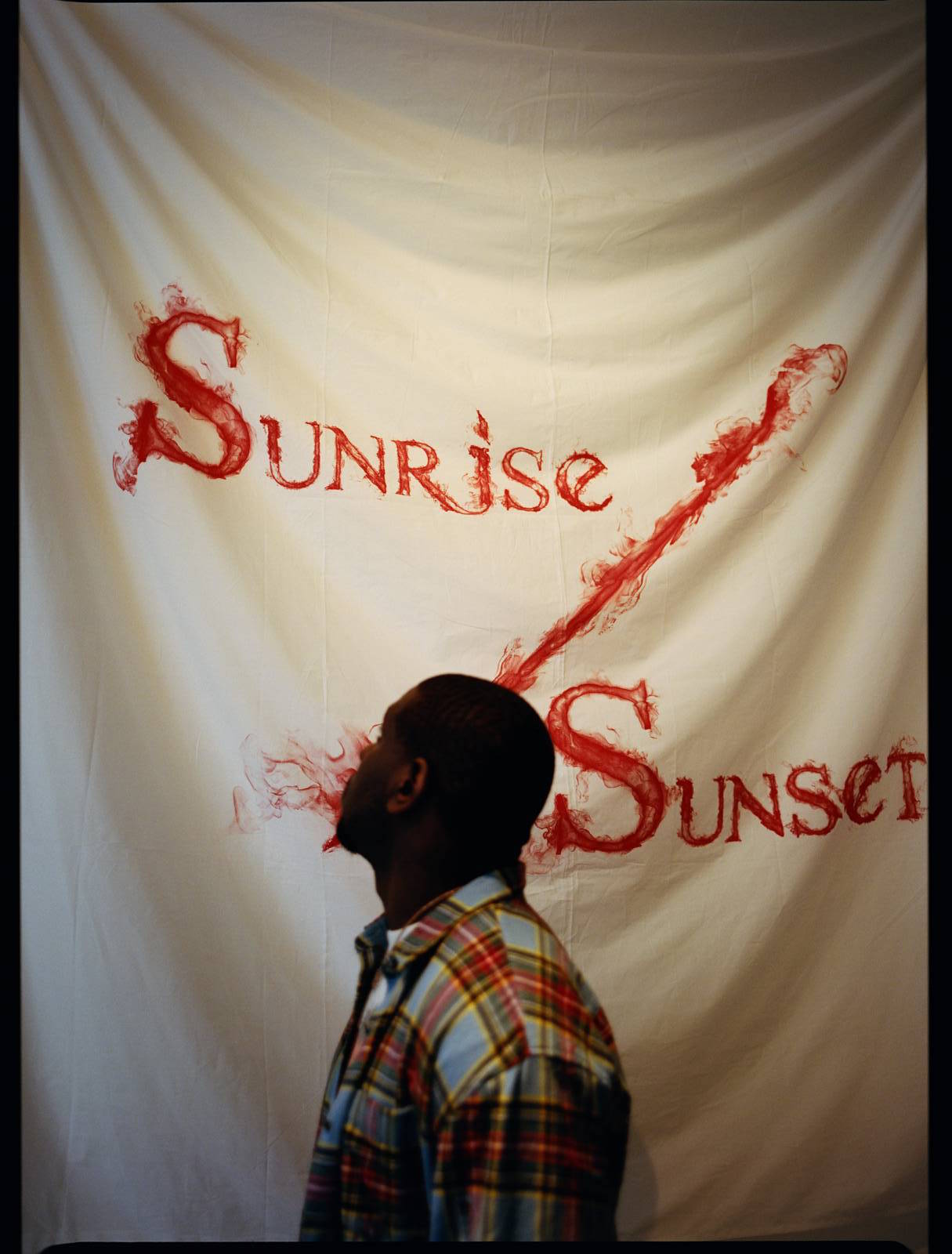 And you've been to Japan a fair bit.
I love Japan, yes. I've probably been four times. I feel like I never have enough time there. I have a lot of friends there and it's like New York, but times three or four. Because it's so big, there's so much stuff that I still haven't seen. My friend has a store called Cherry three hours away from Tokyo. I want to see that next time. I haven't travelled to different spots. I'm always in Harajuku or something. I want to venture out and see other stuff and what-not.
How do you find London? Living here, I forget that London is an exciting travel destination to other people.
Oh yes, this is the best place. This is my hub because – just to be honest – when I go to like Paris or these other cities in Europe, I then come to London and I know I can get a decent, good meal that's familiar to America! I can walk the streets here and people speak English. London is like New York; if you know the right people, this could be a New York for you and I like that it is spread out, it's different areas. I love the Soho Houses, like the one on Dean Street. I used to stay there a lot.
I see that you like a good hotel, and you like a good first class.
I love first class. That is why I love my miles. I earned that. I have been flying for years regular class. That didn't happen overnight!
Are you good at the air mile game?
Once you are in the system and you start flying a lot, you reach those certain pinnacles with miles. Now you get double miles.
Who do you fly with usually?
United all the time. I am like 100k+ miles a year. As soon as you get that, you get vouchers and you can use these vouchers to upgrade. I've been in economy, I've done my time, but I think I've earned the right! If it's over eight hours, I need a bed. I just bought a little Nintendo Wii now. Even though I'm not really a game person, it's good because the time flies by when you are on the plane and you are playing a few NBA 2K or something. A few games like that and it's like, "Oh, you've landed! You're here already!" Take a nap and you're good!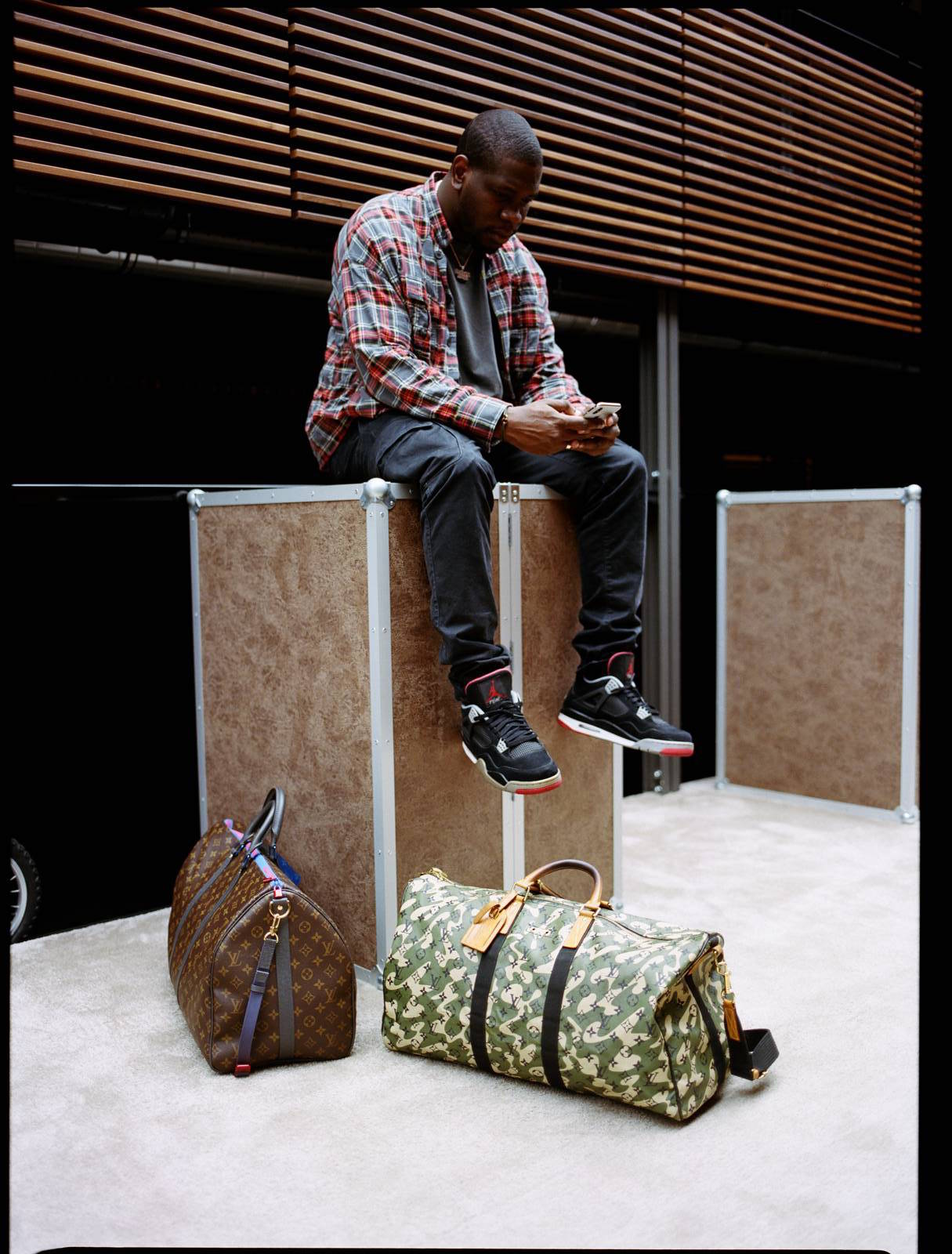 How do you pack?
I like to be efficient. I got pretty good at it. I've been travelling a lot for the last five years. When I first started going on tour, I had to learn I can't bring all my sneakers with me! You have to learn how to travel lightly. You have to prepare basics and to know you're going to come home with some new stuff. But for the most part, it's your white tees, your black tees, your grey tees, your two jeans, maybe three sneakers at most. Just pack a lot of underwear and socks. I'm a sock person. Got to have new socks. Every three months I throw away my socks.
Nobody needs a grubby white sock.
I hate bad socks. Because I work with Nike a lot, I go to the employee store and it's half off. Plus I just love their socks – it's a good mixture between nylon and cotton.
Do you find yourself buying many things on your travels?
Not so much many. It's funny because I'm a buyer and I know how much things cost, so it's hard sometimes. I don't go too crazy – usually it's a t-shirt.
What are your other favourite hotels around the world?
I like the Soho House in Berlin. I like The Store at the bottom. I love it. My friend actually runs it – she does an amazing job.
Where do you stay in Tokyo?
I like the Four Seasons, but you enjoy that city so much that you're never in your room. You really don't sleep that much. The city really takes over you, someone is always working, something is always open.
What are your favourite stores around the world?
I'm so sad that Colette closed. I just loved the energy and going there and being able to see what's going on. It's like one of my favourite destinations.
It was a good place for discovery, wasn't it?
Yes, and Sarah was really hands on and she would be there. It was just a great formula, just to see the standard of what a store should be. But I love Broken Arm in Paris too. They have a great staff, a great collective, they take care of you. All the Dover Streets are amazing.
What do you like in London?
Goodhood is cool, Machine A is cool. I really enjoy people. That's why I really love going to stores and just seeing people. Virgil's Off-White's store in Japan is real nice.
Where do you want to travel next?
I want to go to Bali this year. I am going to go to Hong Kong and then try to go to Bali and try to relax. I want to enjoy life a little bit more this year. I need to slow down!
You do a lot of cities, but not as much getting off to islands and beaches…
I'm not a beach person. It's not to say I don't enjoy sand, but sand gets everywhere. It's like, "What do I do then? Do I just lay here?" I'm always working. As I get older and my joints start not maybe working as much, then maybe I want to relax more! But now I love going to places where I can enjoy it, get work done, network and talk to my friends. That's what I really love: I love people. You get a different perspective on this life and how people live and what they've been through. How they can help you with your situation, how you can help someone else with their situation. I just love it. I'm addicted to it to be honest.