Questions of good and bad taste are at the heart of a new installation about Italian art and design in London. The Mazzoleni Gallery in Mayfair has invited Britt Moran and Emiliano Salci of Dimore Gallery to create spaces that incorporate their incredible collection of Italian Modern and Post-War works, and the duo have pulled off a provocative, somewhat ironic sensation.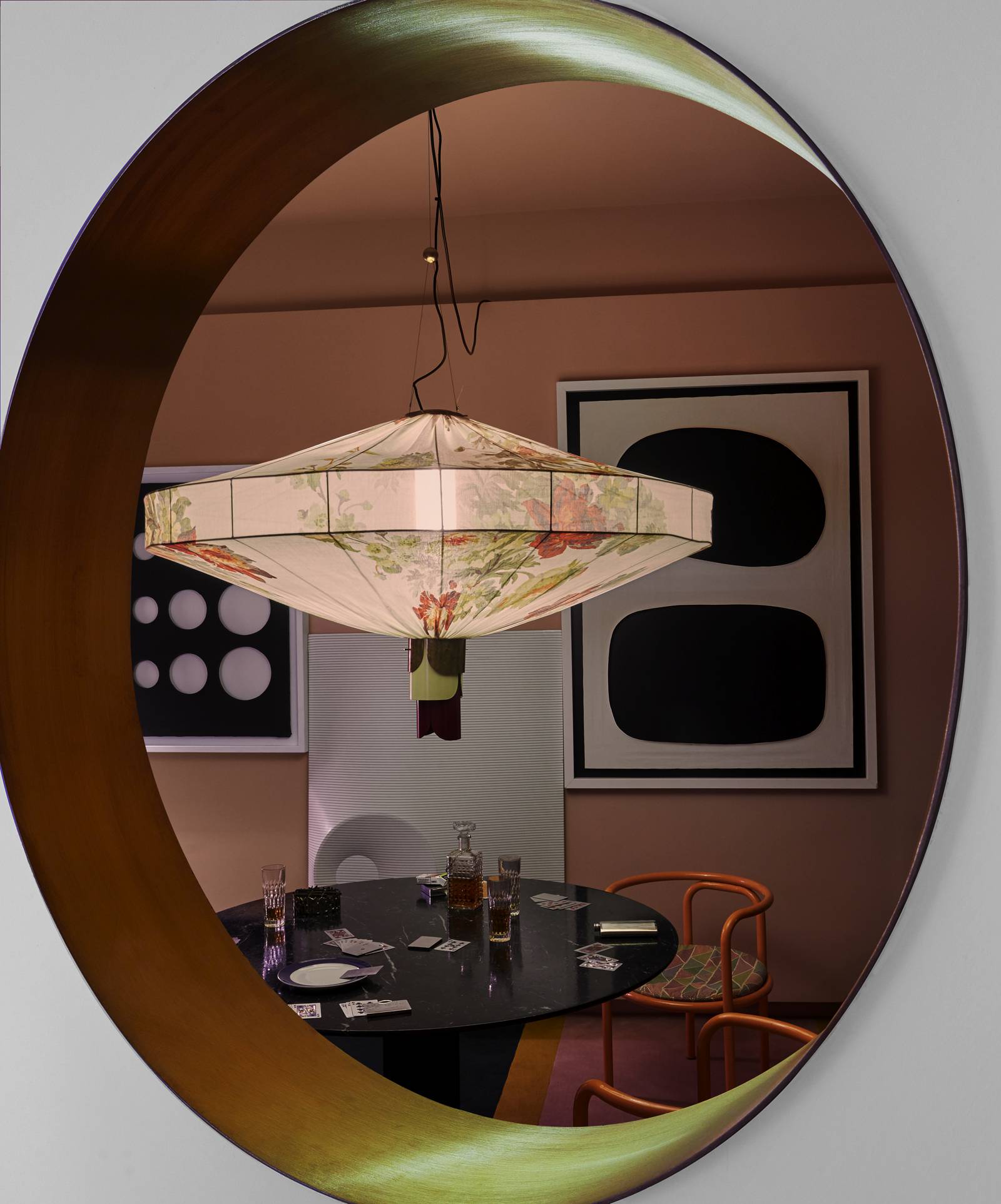 "Our choice of the Mazzoleni artworks draws from our approach: the need to juxtapose, to channel our eclectic creativity, our trademark use of colour, our mood," Moran and Salci said. "We decided on these works of art as if we were buying for ourselves, with the same passion and energy."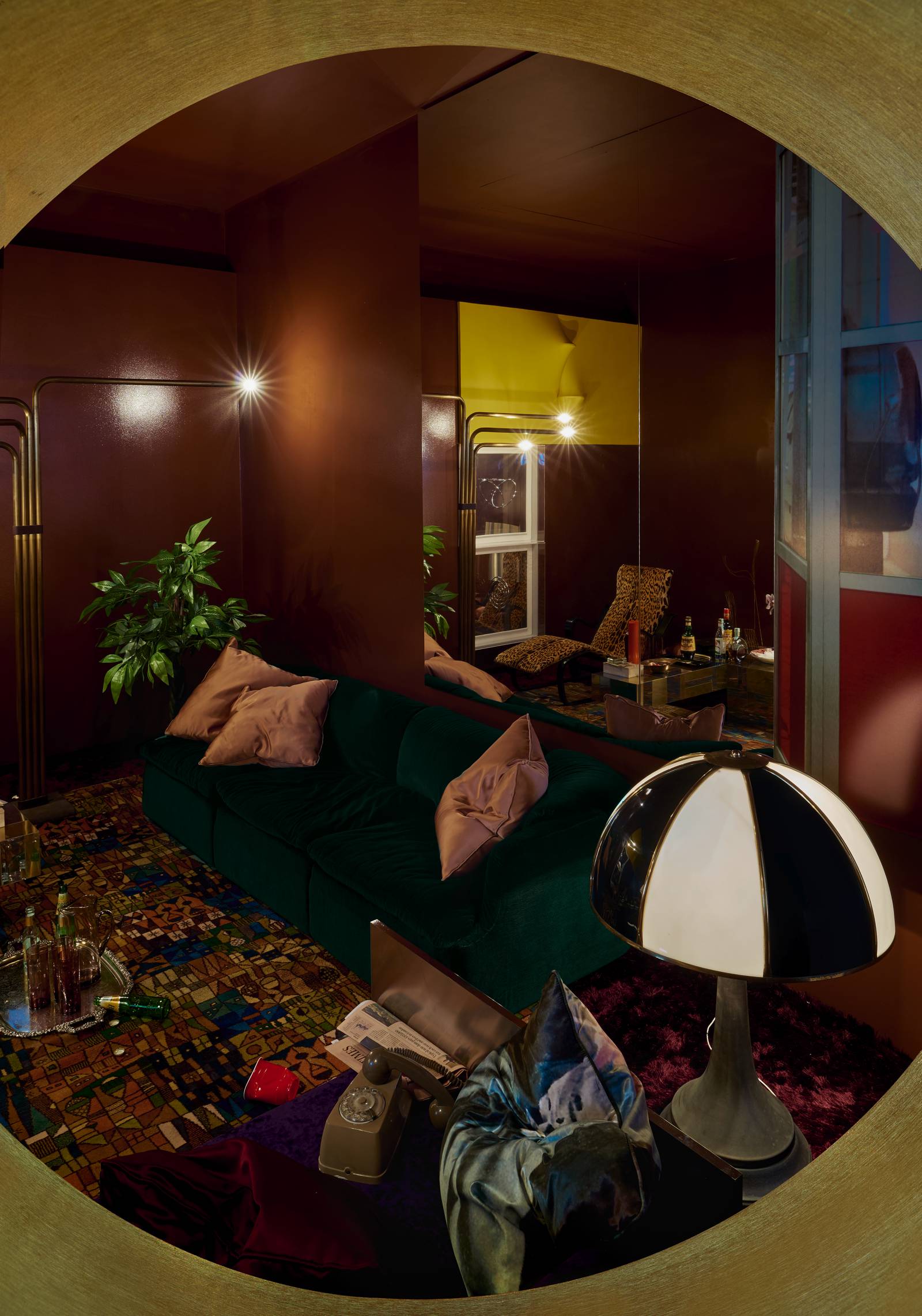 The show is a maximalist's dream and part of the wider trend towards more-is-more. Head down to the gallery to peek through brass portholes and get a glimpse of seemingly lived-in interiors, with after-party empty bottles and stacks of loo roll rubbing up against the exquisite art and design pieces from the likes of Gio Ponti, Michelangelo Pistoletto and Getulio Alviani.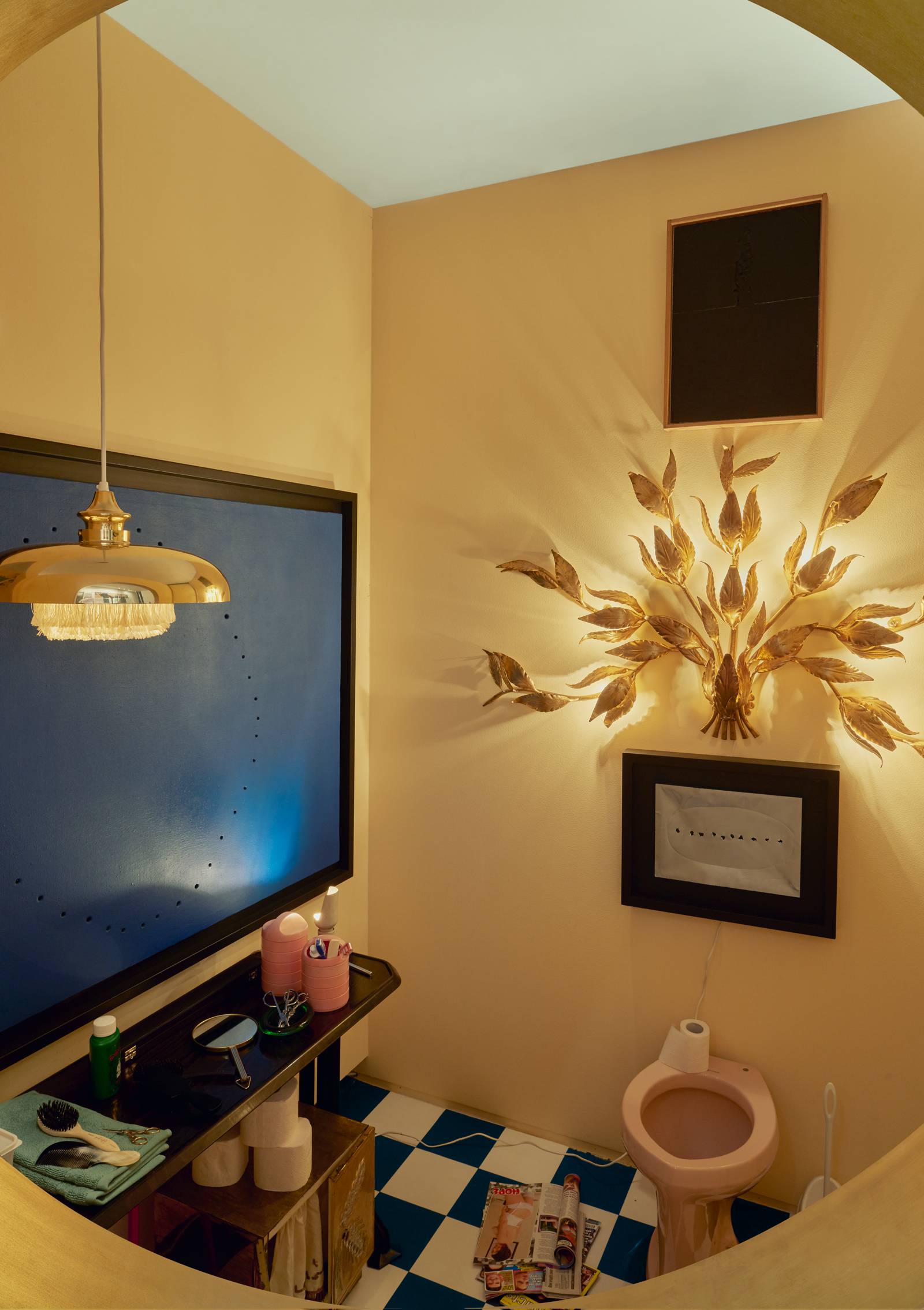 As well as rooms to roam, there's product to buy, with new pieces created by Dimore Studio (see the above gallery). If you're left wanting more, then head to Milan to check out Dimore Gallery's eight-room former apartment that now houses a mixture of mid-century and contemporary pieces. And when in Turin, head to Mazzoleni's three floor gallery in the Palazzo Panizza.
Mazzoleni Invites: Dimore Gallery (Un)Comfort Zone 5 September – 24 September 2017