The idea of a rapper moving into the world of wellbeing or skincare isn't that strange – in 2009 50 Cent announced he was going to launch his own skincare range for men, and a few years later Amuse cover star A$AP Rocky waxed lyrical about his love of Witch Hazel and the importance of daily exfoliation.
Now Dublin-born rapper Rejjie Snow has joined forces with Berlin-based natural skincare brand Neighbourhood Botanicals to create a one-off facial oil entitled 'Young Luv'.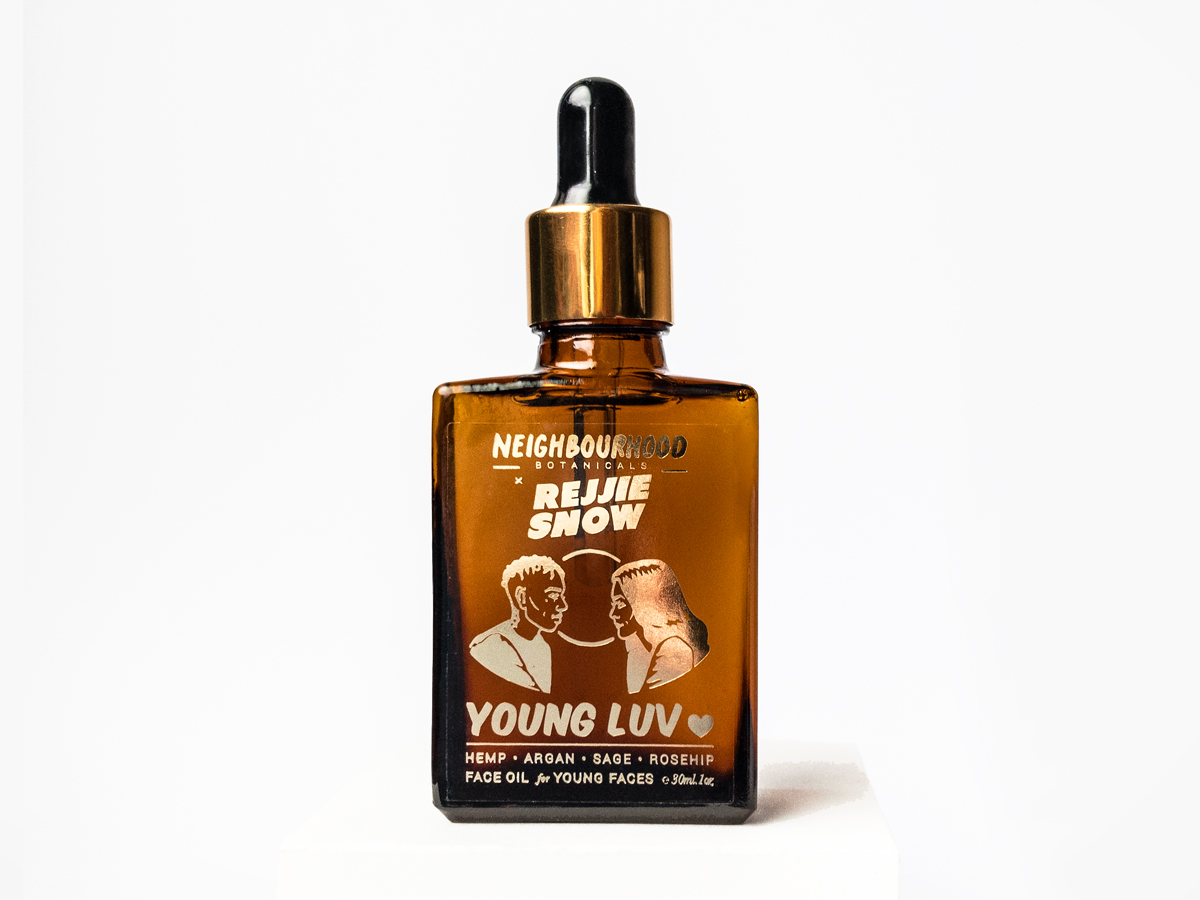 Snow – who started using the brand's products to refresh his skin whilst on tour – has worked with the brand to create a unisex oil blend that's rich in antioxidants and infuses everything from argan, hemp and rose hip oil to increase the skin's moisture levels and contains essential fatty acids like Vitamin A and E.
Do yourself a favour and watch this ad for the oil…you won't regret it. Then go get it.