"Some people get pissed, but I think it's funny as fuck that they sell fake Thrasher tees here for £3," says photographer Kane Nugent about the Thai hypebeast landscape. "It's amazing because you see grandmas rocking fake Thrasher tees." The 28-year-old is also founder of Glue Bag Skateboards, a brand and collective built on the artistic, humorous and feel-good aspects of skating.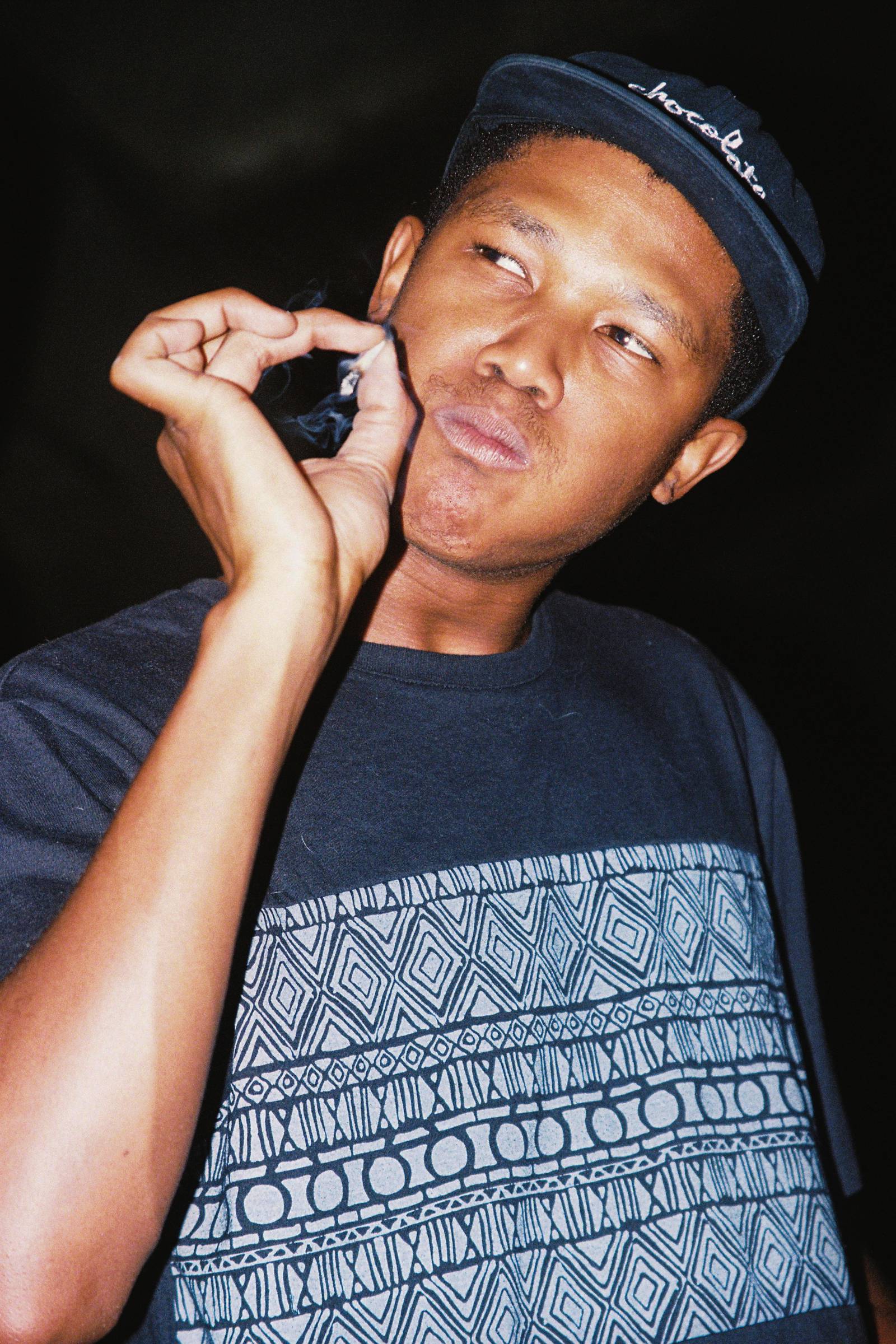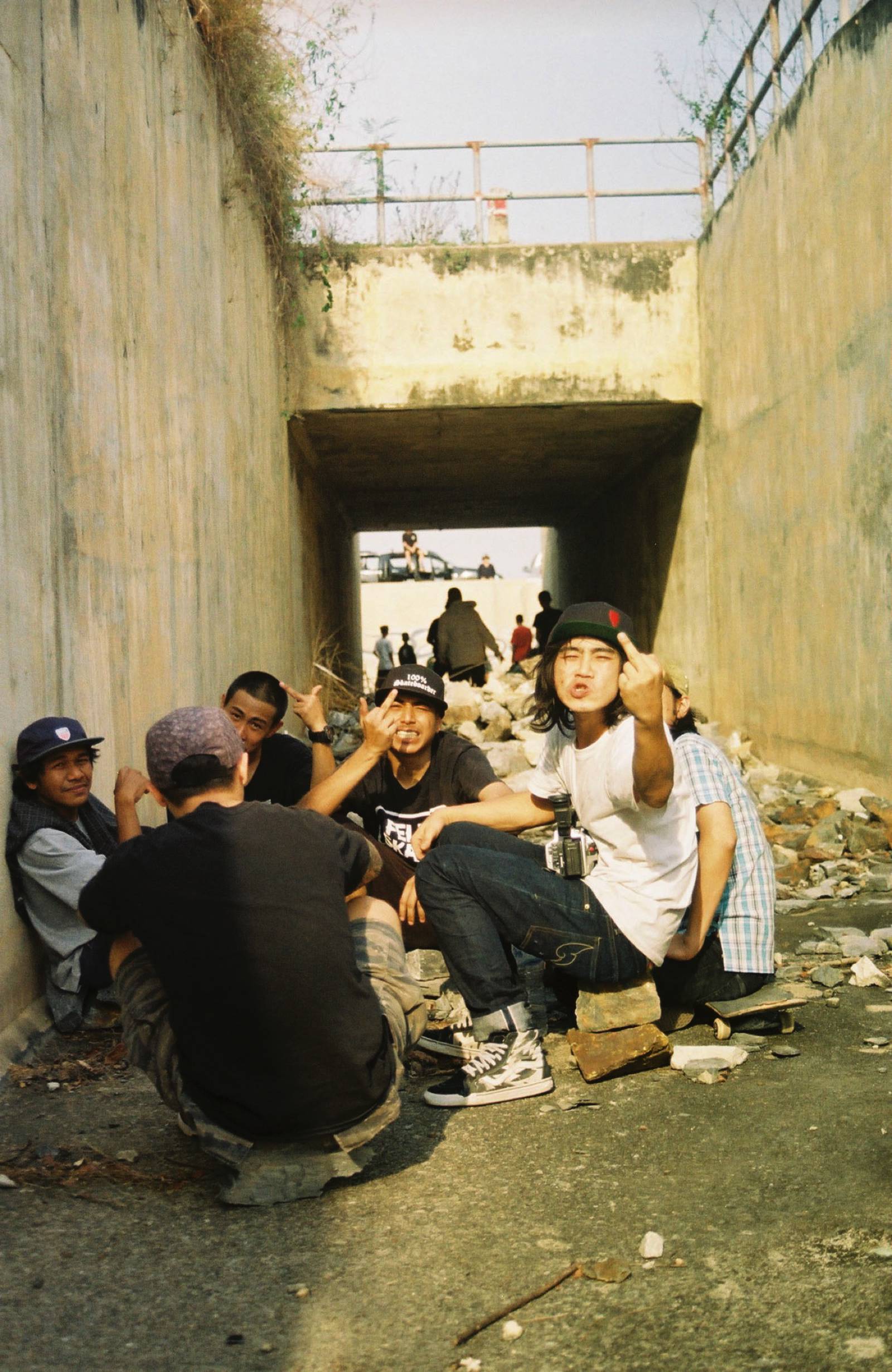 This attitude presents itself in decks pieced together from scraps of Thai pop culture such as tacky, vintage porn. You would often see Nugent on the lookout for old street vendors flogging dirty pictures or magazines. He has no problem going around town asking around town for his material: "People are easier to approach and people just smile more – unless you're wearing elephant print trousers and smell like piss!"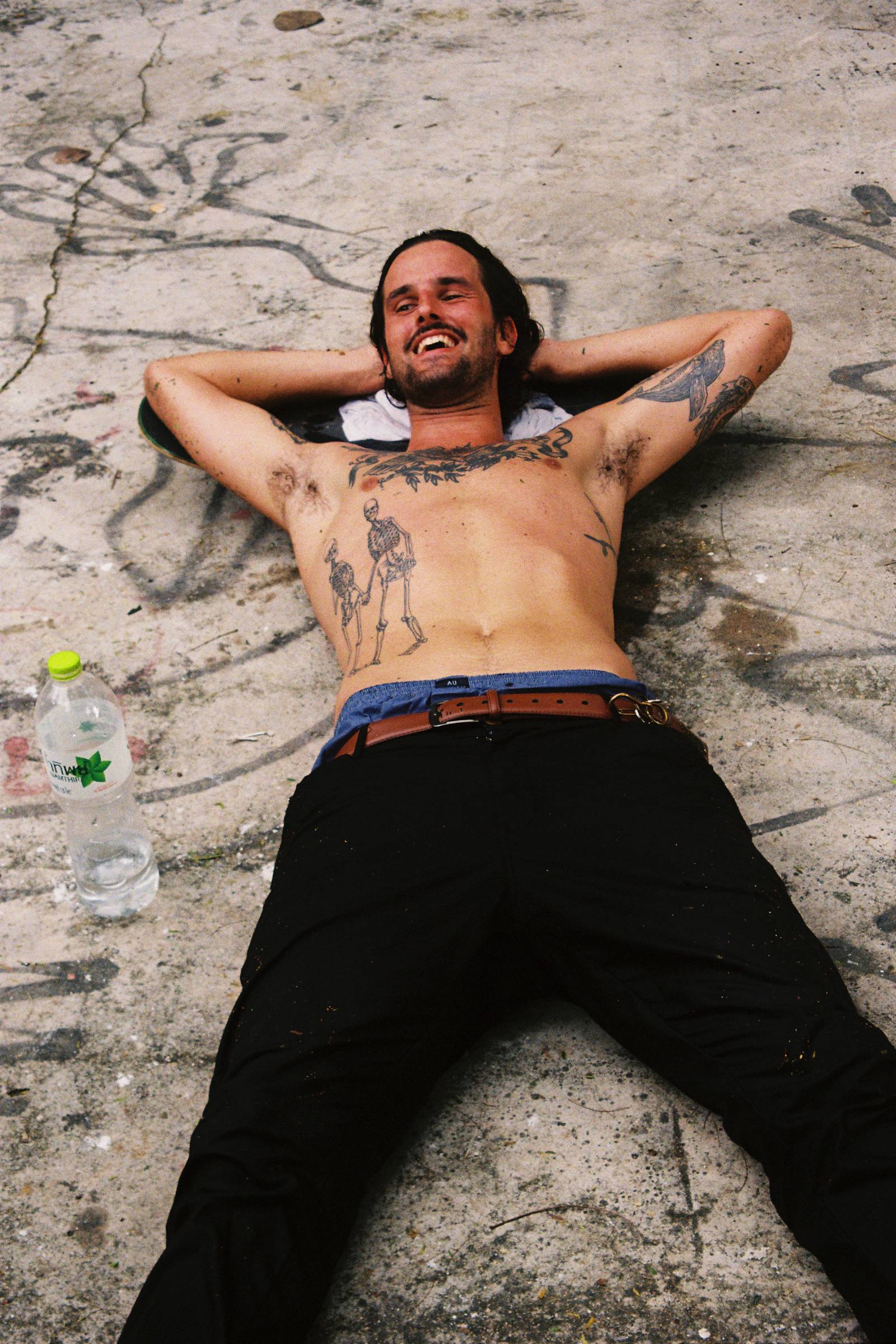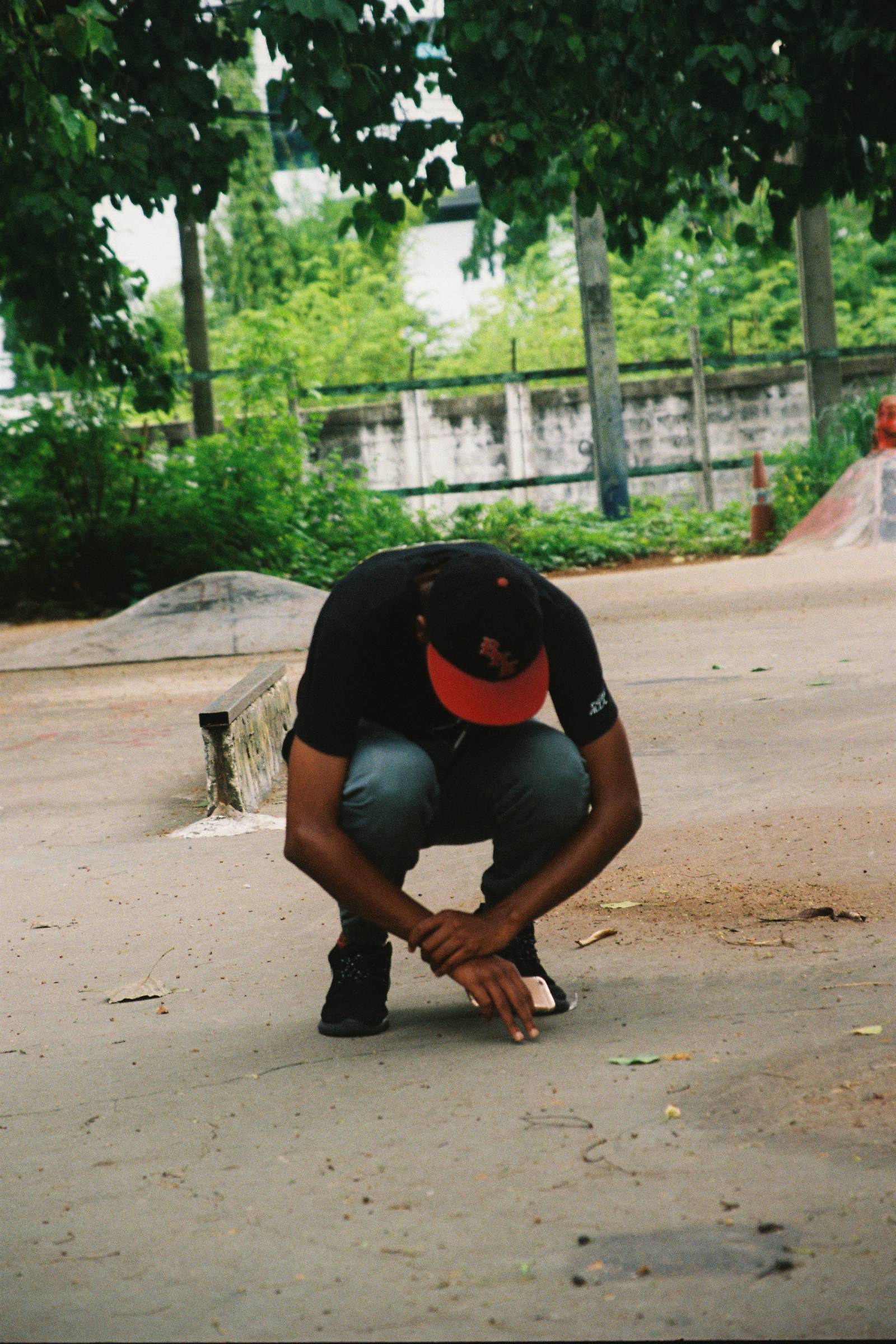 Originally fidgeting with Digital-8 cameras in Wales, he moved to Vietnam then jumped ship to Thailand for an art residency that fell through. What took off, however, was his documentation of skaters. He believes that the Thai skate scene is still in imitation phase, especially if compared to the identity-rich subcultures of its neighbour, Tokyo. Talented skaters in Bangkok are being slept on because there's no audience outside the country. But that's also what makes it exciting.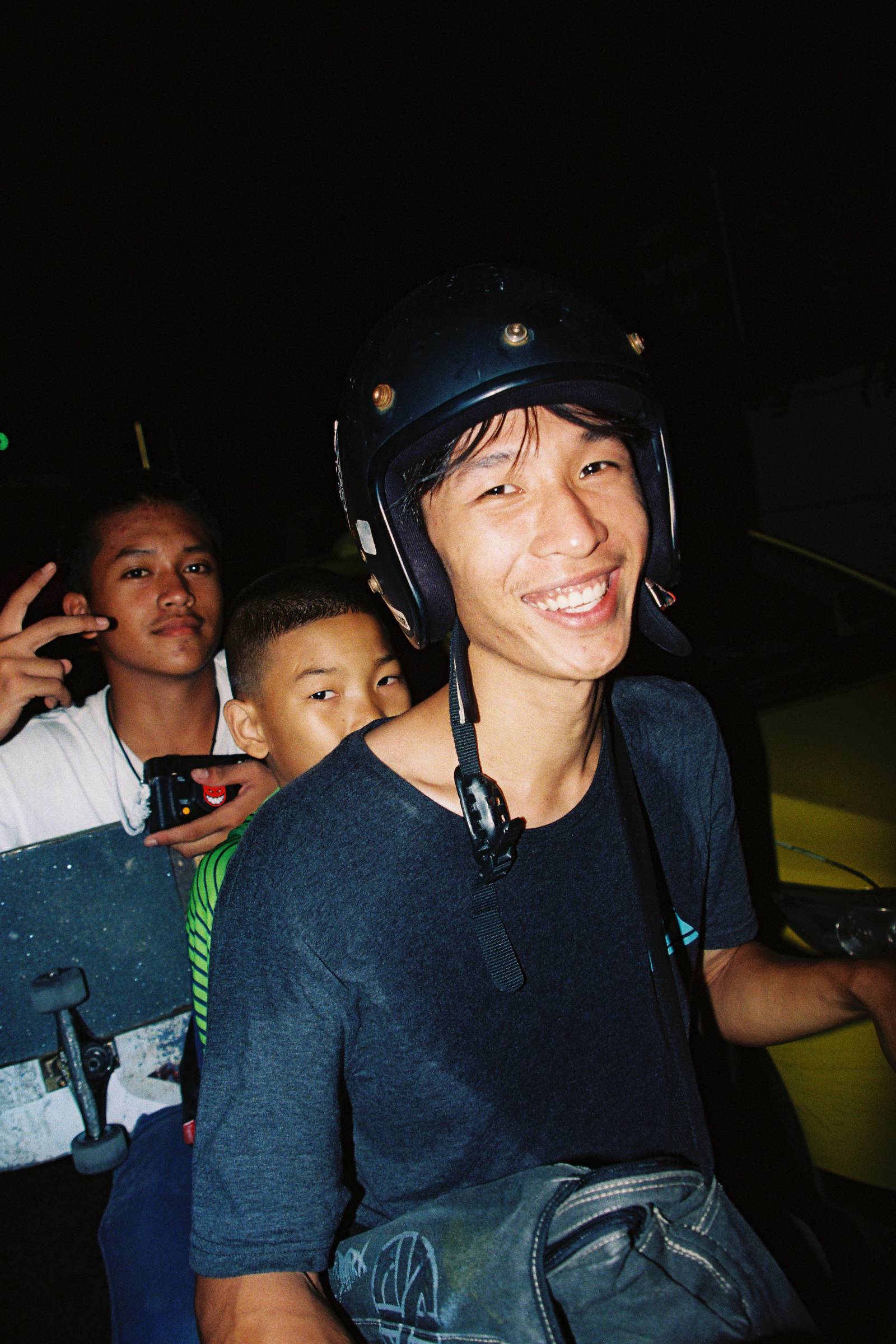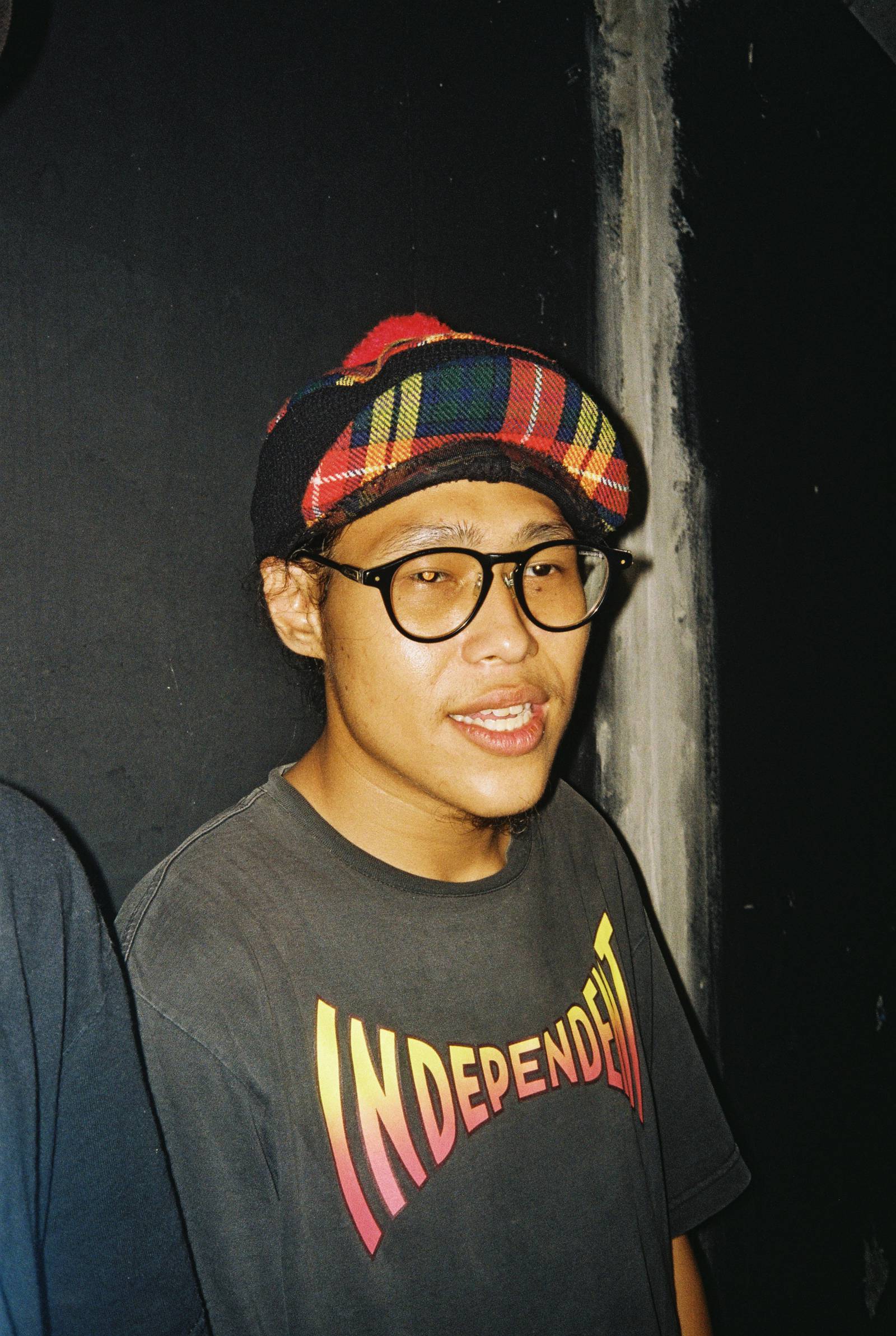 Everything is still in the process of settling, and the outsider-insider Nugent serves as an all-seeing eye. "I always try to showcase the eccentric and demented behavior of people in my work. With my street photography, I like the process of working with film a lot more than digital… pictures of semi-naked skateboarders bonging look better with film. I'm not that attentive on taking photos of the act of skateboarding itself – it's the human aspect of the skateboarding that interests me more," he says.