As a way of marking last December's winter solstice, Knox Robinson—co-founder of the BLACK ROSES NYC running club and a Nike coach who once held a group run through downtown New York to celebrate the life of skater and Kids actor Harold Hunter—ran 90 kilometres through Mexico's Sonoran desert.
A guest of Aire Libre, an "emerging running collectives of young creatives" from Mexico City, Knox and four other members of BLACK ROSES NYC ran from the town of El Desemboque (pop 287) through the heartland of the Seri people, an autonomous indigenous group of less that 1000 people who live along the coastline where the desert runs almost directly into the Gulf of California.
"The main goals of Aire Libre centre around running as a vehicle to get out of urban life, if even for a few days, exploring the world around us and making cultural connections as part of the journey," Knox tells Amuse. In this instance, that involved overnighting at the compound of the Seri's most storied shaman, Don Francisco Barnett, aka, El Chapito "and catching vibes with him in the morning." This obviously piqued our interest, and so we asked Knox to tell us a bit more.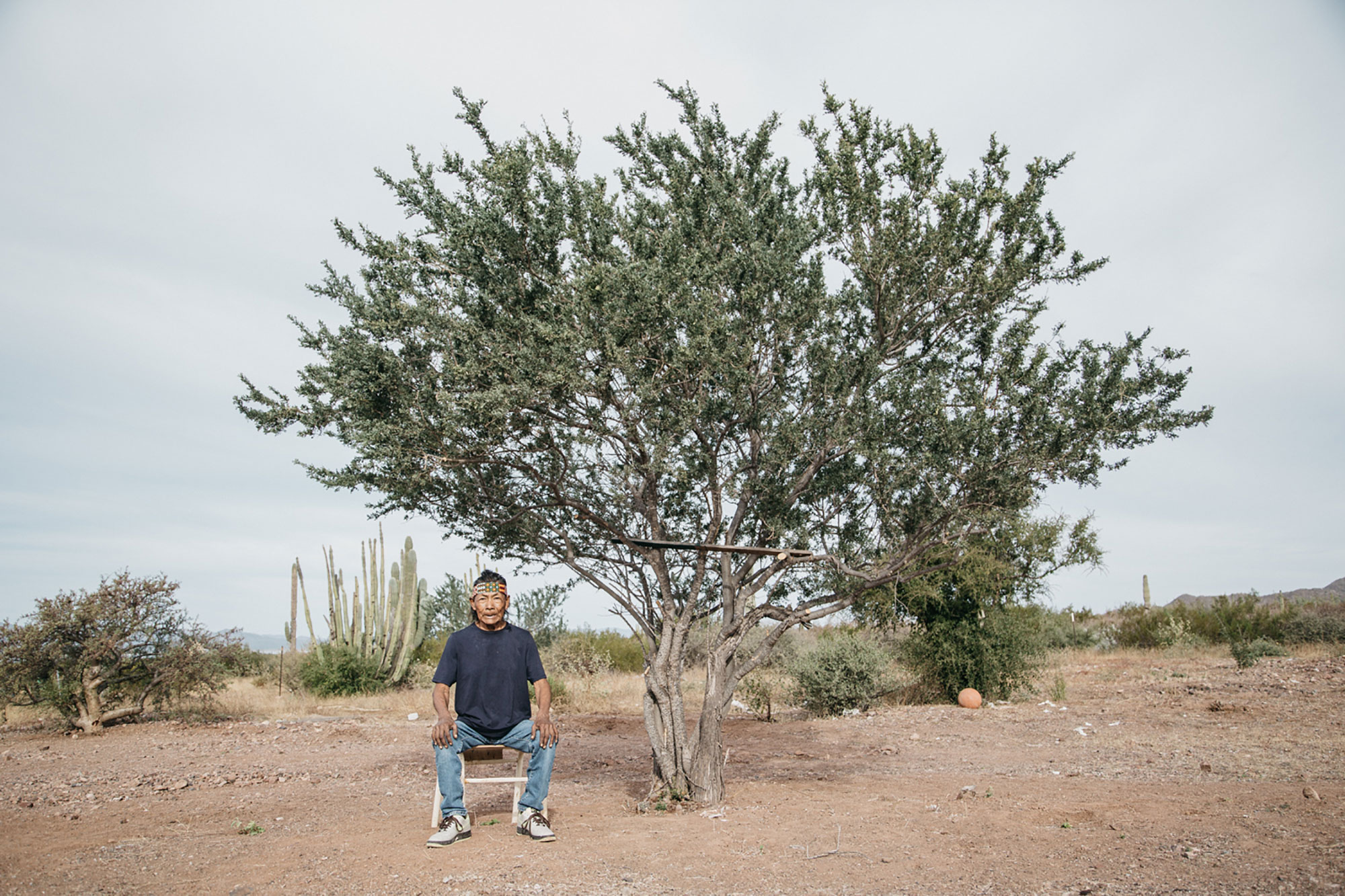 Who are they guys you went running with?
I went with a trio of young creatives from Mexico City: Mauricio Diaz Arellano Curts, Manuel Morato and Daniel Klinckwort. Together they form the centre of a loose-knit collective called Aire Libre, which started as a way to momentarily escape the hectic realities of life in a city of almost nine million people, and explore the natural world outside the city limits.
I first met Mau over Instagram, actually – on a previous trip to Mexico City we linked up and he took me on a running tour of the city before the sun came up. The trip to the Seriland in the Sonoran desert was Aire Libre's first formal project, and we're already working on another one… We're looking at a trip to Oaxaca's pueblos mancomunados "commonwealth of villages" – eight remote hamlets in the highland forests north of the Valle de Tlacolula. In the Sonora we were also joined by Fred Goris and Sean Lee, two New York photographers who run with the BLACK ROSES NYC crew I co-founded in 2013.
What was the temperature like? Where did you sleep?
After a few fireside Tecate beers and some sleep on the cement floor of a one room cinder block schoolhouse, we rose before dawn and ran the 90 kilometres from El Desemboque to Bahia Kino in a single day, with maybe eight hours of total running time and stops built in for lunch, re-hydrating and the kind of minor nervous breakdowns that happen in the later stages of ultra-distance efforts.
It was the desert, so the temperature was close to freezing as we started and then got pretty hot, since we were blessed with a cloudless sky on the day. When it was all done and dusted we slept on the ground in the backyard compound of the Seri people's legendary shaman El Chapito.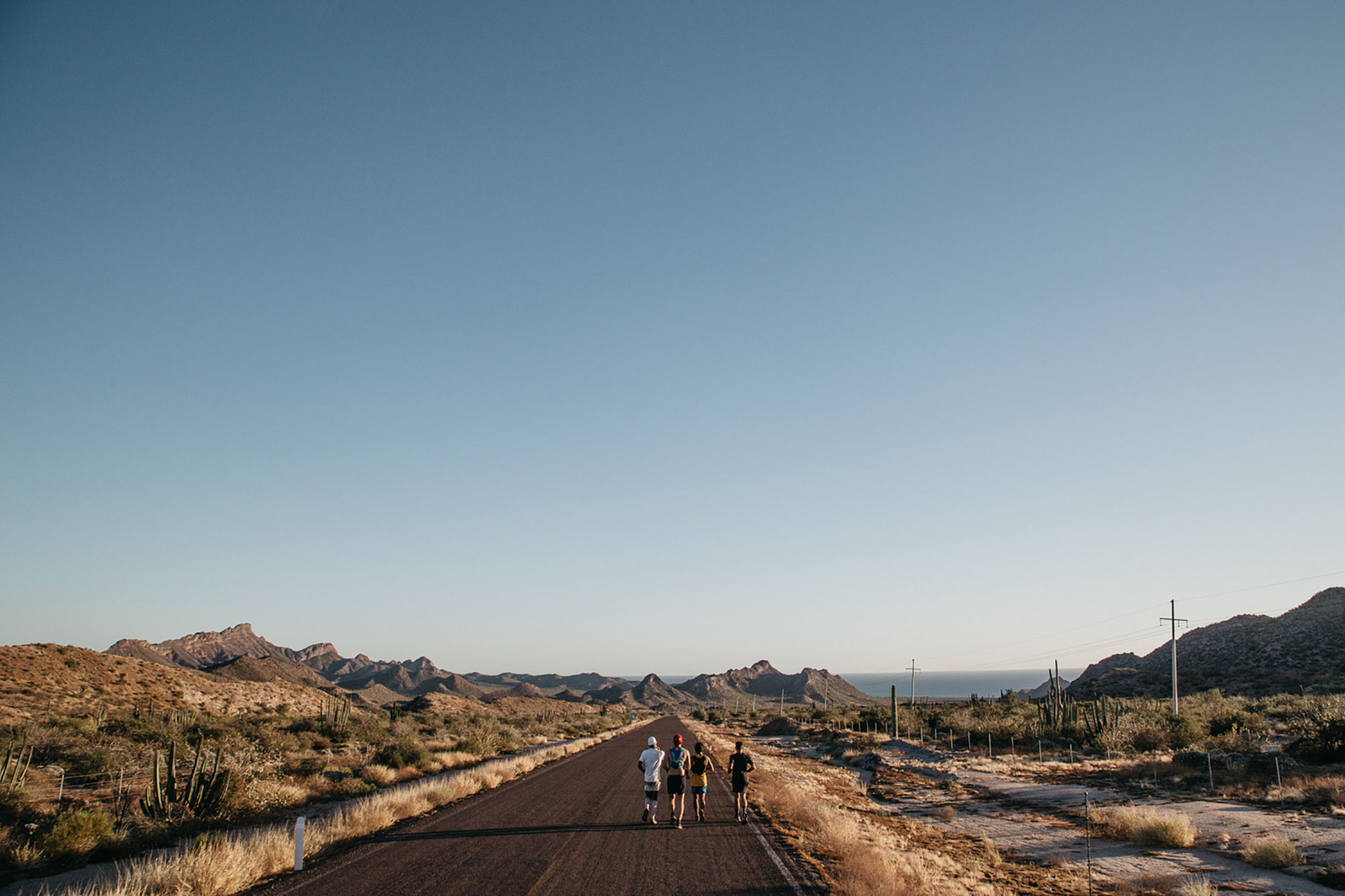 What's going through your mind out in the desert – how does it differ to what you're thinking about when running through a city?
Starting a long run in complete darkness before dawn meant we were dazzled by the gradients that washed over the desert and the mountains that morning. In a word, it was spellbinding. On the other hand, in ultra-distance running you need to manage your energy both physically and emotionally, so long passages of time would go by without much chatter or commentary on the landscape.
But of course, the power of the land was inescapable: near the end of the run all I saw were mountains flowing into desert sands, and then that desert meeting the waters of the Gulf of California. Our route was a narrow, washed out road in between the sand and the sea, and it seemed to me to be a sort of fulcrum or some other focal point for an intense meeting point of many different energies.
I tried to channel that as a way of taking the run to another level of experience and insight. Something similar can happen in an urban environment, when you feel yourself to be part of the pulse of the city as you run – but there are so many more distractions it doesn't happen nearly as much.
What else have you been up to recently?
Im currently back in New York, coaching at Nike+ Run Club and kicking off a fresh season of madness with BLACK ROSES NYC. I'm always digging deeper into running, searching for stories and sharing those with folks – fresh ideas are always coming out of that. I'm about to launch a series of curated cultural runs in the city, and I'm planning a weekend in the woods of upstate New York called #BEENTRAIL#.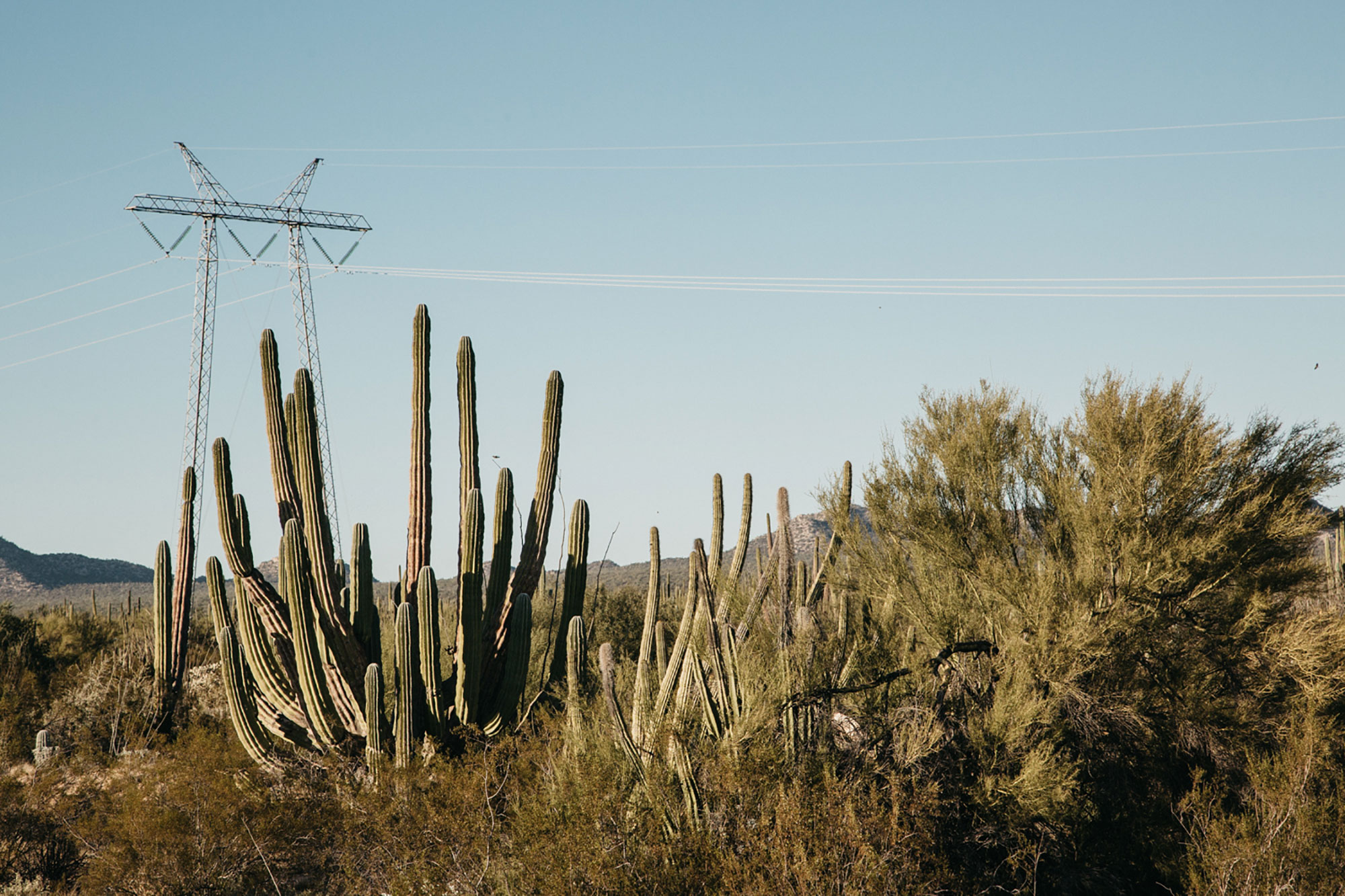 Tell us a story from meeting the Seri…
The Seri are a wildly fascinating autonomous group with a distinct language and culture that doesn't relate to other indigenous people in Mexico, or anywhere else really. So spending several days with them, in the context of purely running, where you're kind of open and somewhat vulnerable physically and emotionally, was intense.
But of all the experiences on that trip, perhaps the most unexpected came during a moment on the run when we were collectively at our lowest. Exhausted and a bit confused by how much longer we had to run; whether it was 15k or 25k – it was a pretty significant distance at the end of a long day. We were at the side of the road debating what to do—whether to stop at 80k and call it quits, or to make it 'til nightfall—when suddenly El Chapito emerged from one of the support vehicles that had been following us and started singing around us, chanting at us, basically, with what was essentially a Seri prayer song. The effect was electric, all the more so given our physical and emotional state, and it was pretty clear there was no other choice to make than the decision to run all the way to the ocean, however far away it was, and however long it took.
Knox Robinson's run through the Sonoran desert was captured in a film launching on February 11th on the Aire Libre website.
Watch: 'Twin Shadow Soundtracks Meditation in Motion'
Read: 'You Don't Need to Get High to Get Well in Death Valley'
Read: 'On the Road and Off the Grid in Oaxaca'