If there's no greater honour than saving a life, imagine the kudos that comes with saving an entire species. These boasting rights belong to David King, founder and head honcho of the Seed Library of Los Angeles (SLOLA), a monthly meeting of green fingers and great minds whose sole purpose is to preserve agricultural diversity.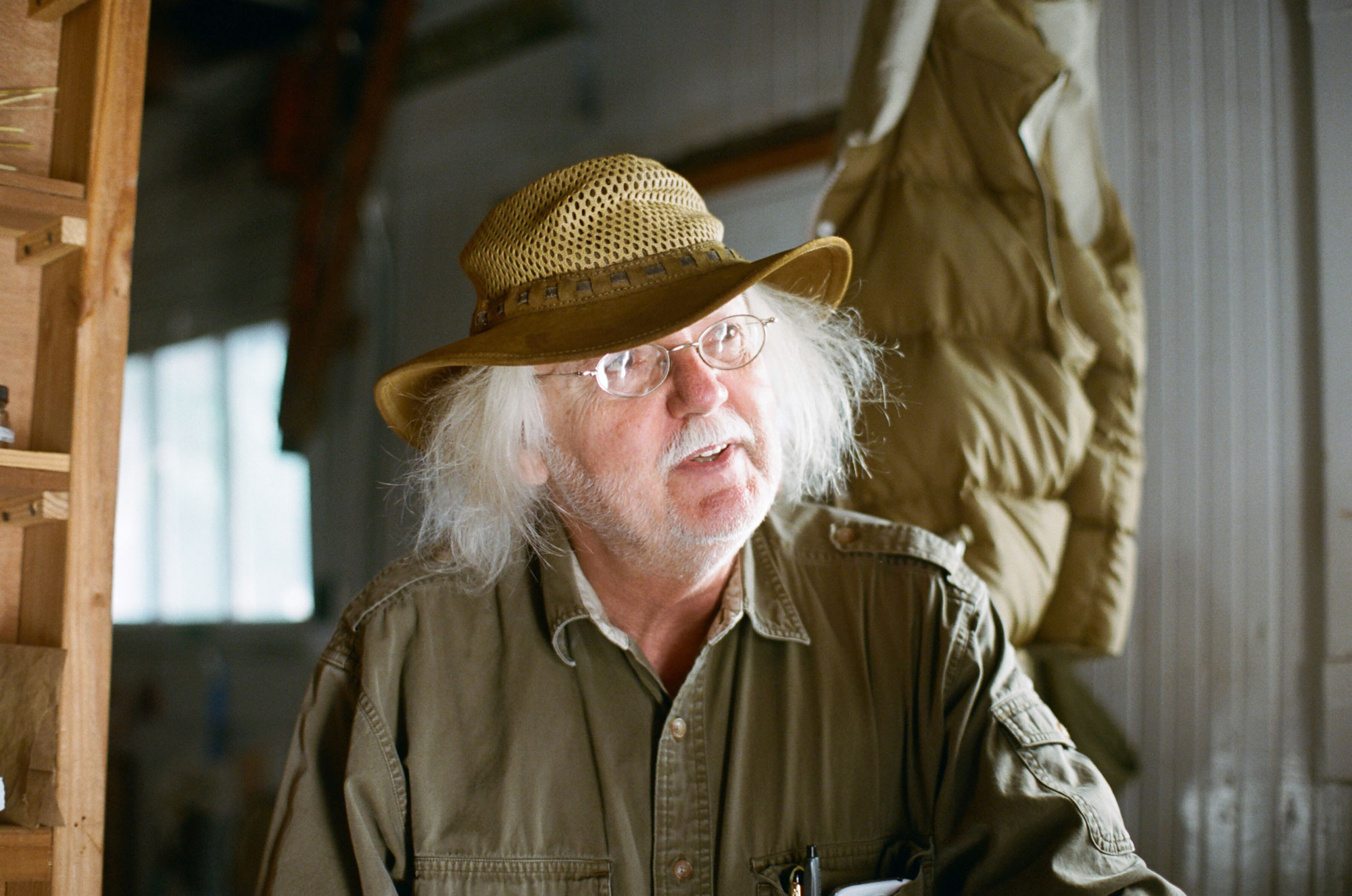 "Grocery stores like Wholefoods have masses of fresh produce lining the aisles, but that doesn't mean our country is in good shape when it comes to food and farming," explains David, who founded the library back in 2002. "Everything for sale is either corn or soy or all the same old varieties of vegetables. All the meat is fed using the same crops too; and it's dangerous because if you're going to have a resilient food supply, you need genetic diversity and a more varieties of produce."
Cue the Seed Library, who cultivates crops for the sole purpose of harvesting their seeds, encouraging variance, and distributing new species to other seed collections and small-scale urban farmers.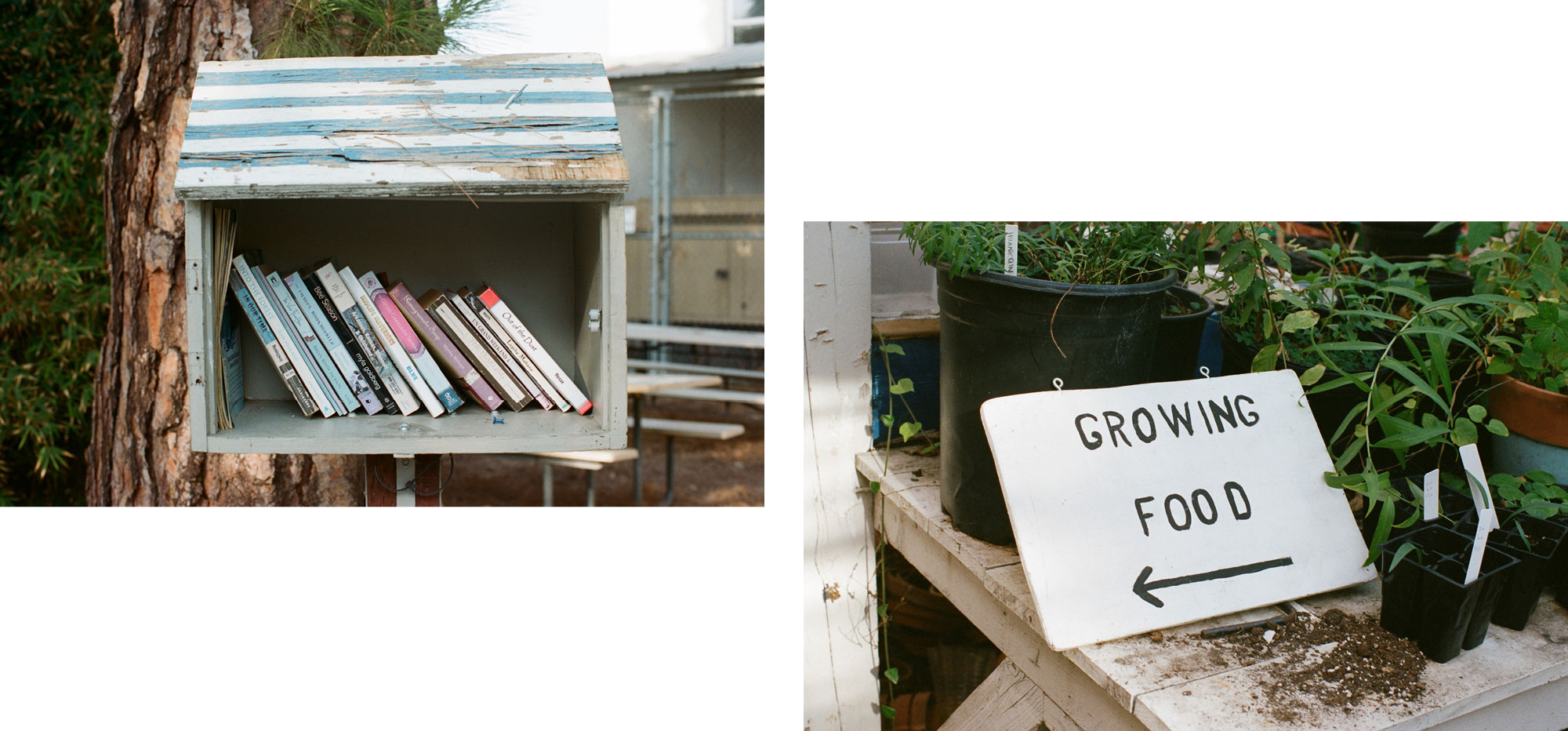 David's office is a 1930s wooden outbuilding in a small shaded garden in the grounds of Venice High School. Today, the school is heads down at desks and the garden is quiet. On other days, Britney Spears blazed the corridors in "Hit Me Baby One More Time", and the school was immortalized as Grease's Rydell High (they still host sing-along movie screenings once a month in the dining hall). The bleachers and baseball diamond are real.
"In an ugly parallel this garden would have been a car park or a weed patch. Instead, David has built an outdoor science/social/spiritual laboratory"
Covering just over an acre, in an ugly parallel this garden would have been a car park or a weed patch. Instead, David has built an outdoor science/social/spiritual laboratory. The vibes are real, paradise found.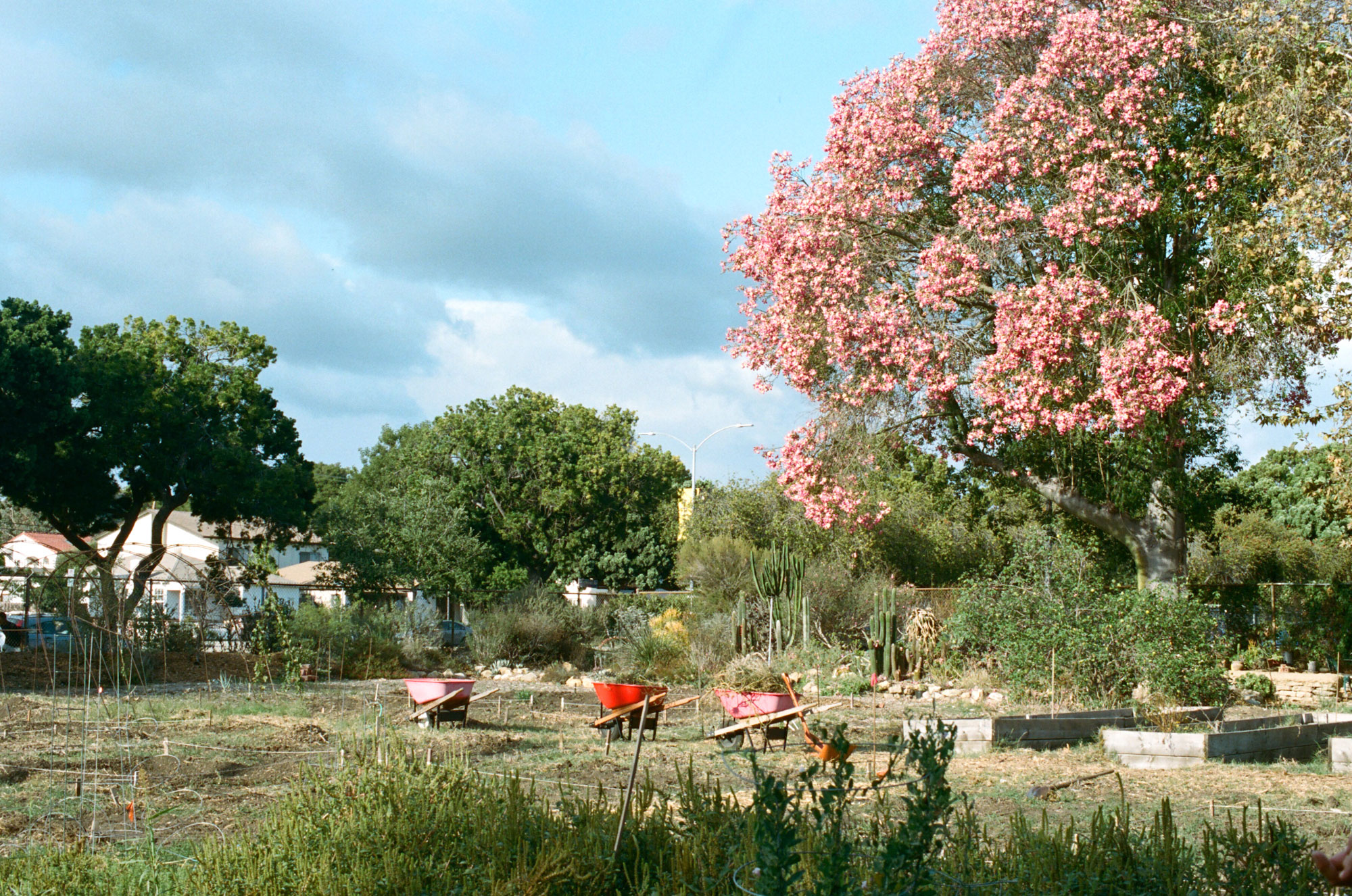 "These bean plants are growing from seeds my dentist's grandmother brought over from Italy nearly a century ago. The beans had been passed down from generation to generation and finally left to him," says David, who has no idea exactly what type of seed they are. "He gave me seeds that were 15 years old: out of 50 seeds I got four plants. From those plants I ended up with a pint of seed. I haven't eaten the adult crop yet, in any case this looks like a pea not a real bean."
The library will probably research more about the seeds and genetic classification later on when they have more resources. For the moment, the priority is saving as many seeds as possible.
"Until the 1930s, we had so many varieties of seeds and crops. As multinationals took over farmland, they reduced the diversity. They didn't think so many varieties of crops were necessary," says David. "But that's why the Green Revolution failed in India – the government told everyone that growing rice would make them rich. Then all you had was rice; before, people would grow domesticated herbs or weeds. Nations now face starvation and food problems not 'cause they aren't fertile as such, but because there is no variety of nutrients."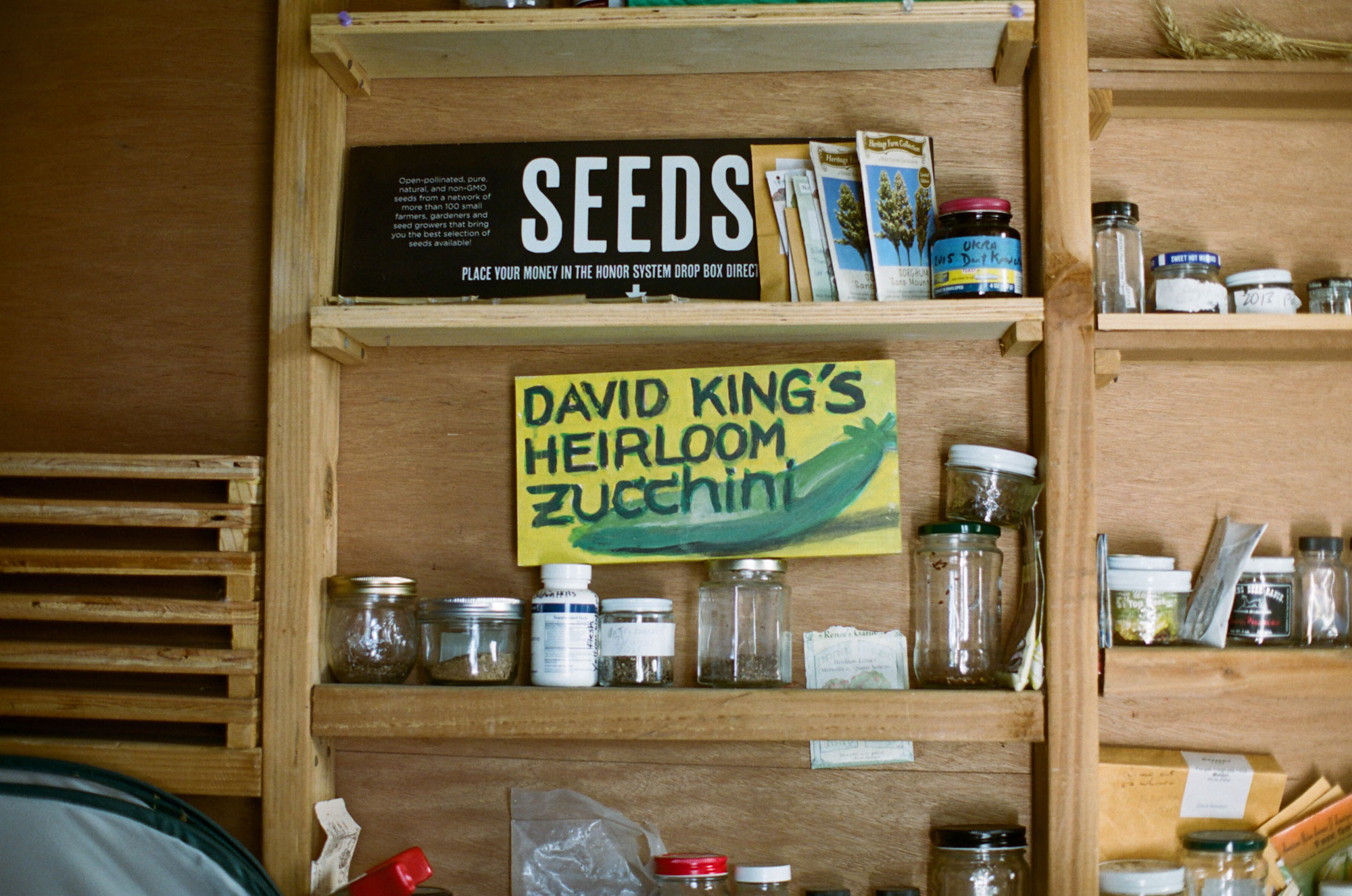 Seed swapping happens maybe once a month in another romantically ramshackle building on the other side of the yard. Chinese herbs grow up the walls, the city moves far away. Seeds are kept in glass jars—rodent protection—and in the fridge for the more delicate, heat sensitive varieties. And of course, seeds don't last forever, so it's necessary to constantly dish out seeds to people who will be able to grow them and continue the species.
"We may be a small lonely acre in the middle of Los Angeles, but we're doing important work and these seeds will be saved for future generations."
"I think US farmland doesn't have much more time as a healthy, suitable place to grow crops," says David. "Bees, for example, are growing in number in cities, they're only in decline on the farmland. Chemical fertilizers and pesticides are clearly the problem; cities will be the home for valuable pollinators for the foreseeable future, they'll then repopulate the farmland when we realize what we've done wrong."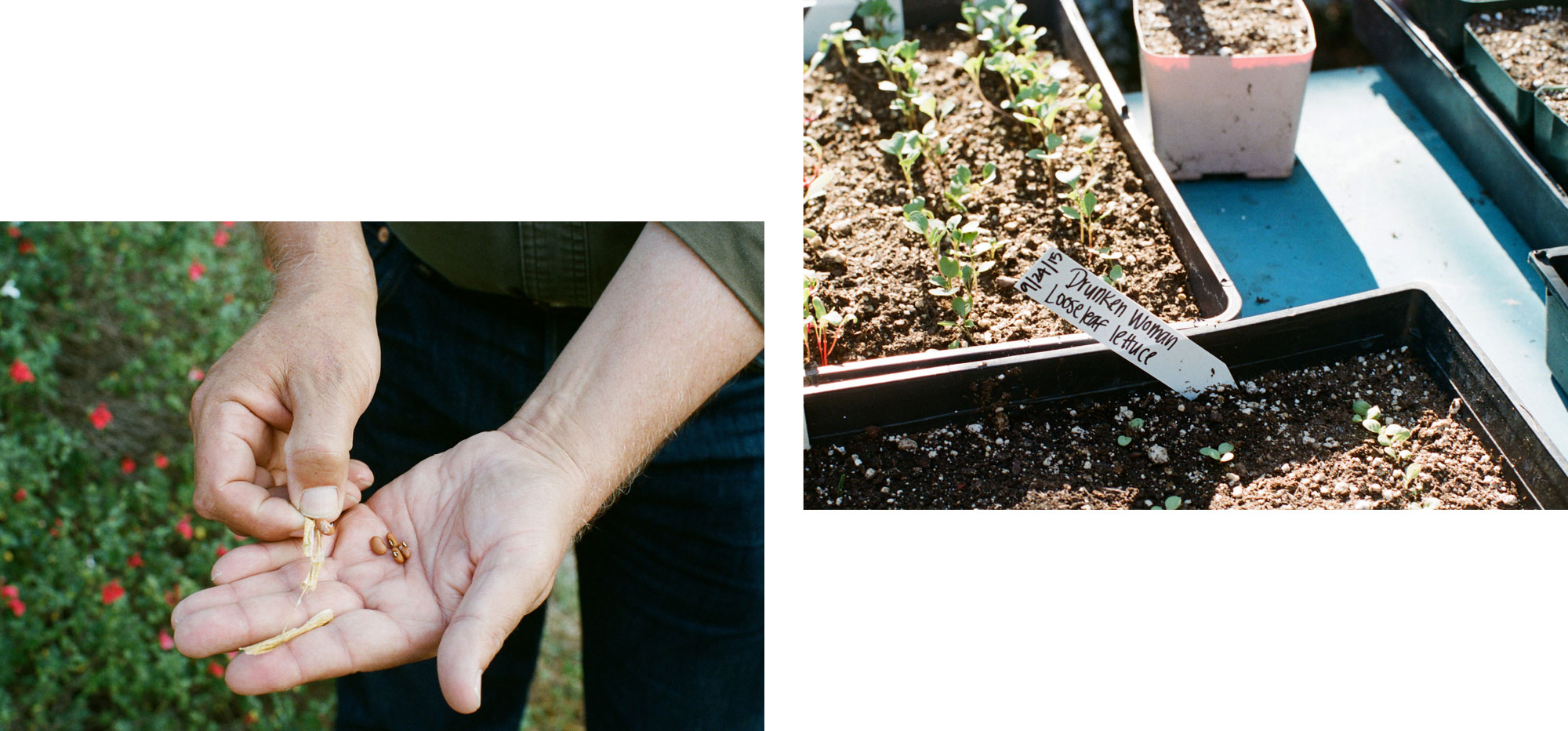 David thinks—knows—that cities will also be sanctuaries for crops and their multitude of variety to flourish.
"I think SLOLA, along with the other 50 [or so] seed libraries in California, stand to be the resource by which we get our agriculture back to a healthy place. I don't think we can continue putting that pressure on the countryside any more," David explains.
"We may be a small lonely acre in the middle of Los Angeles, but we're doing important work and these seeds will be saved for future generations."