After the dust settled from Paris Fashion Week, photographer Joshua Woods packed upped and left for Barcelona. He spends most of the year following the fashion calendar from his native New York to London, Milan and Paris. But had still never seen Spain. "I always wanted to see Barcelona because of my family history, as my ancestors from my moms side are from Galicia, which is on the North West tip of Spain. But on this trip I was specifically in search of the buildings by one of my favourite European architects, Ricardo Bofill," Joshua tells Amuse.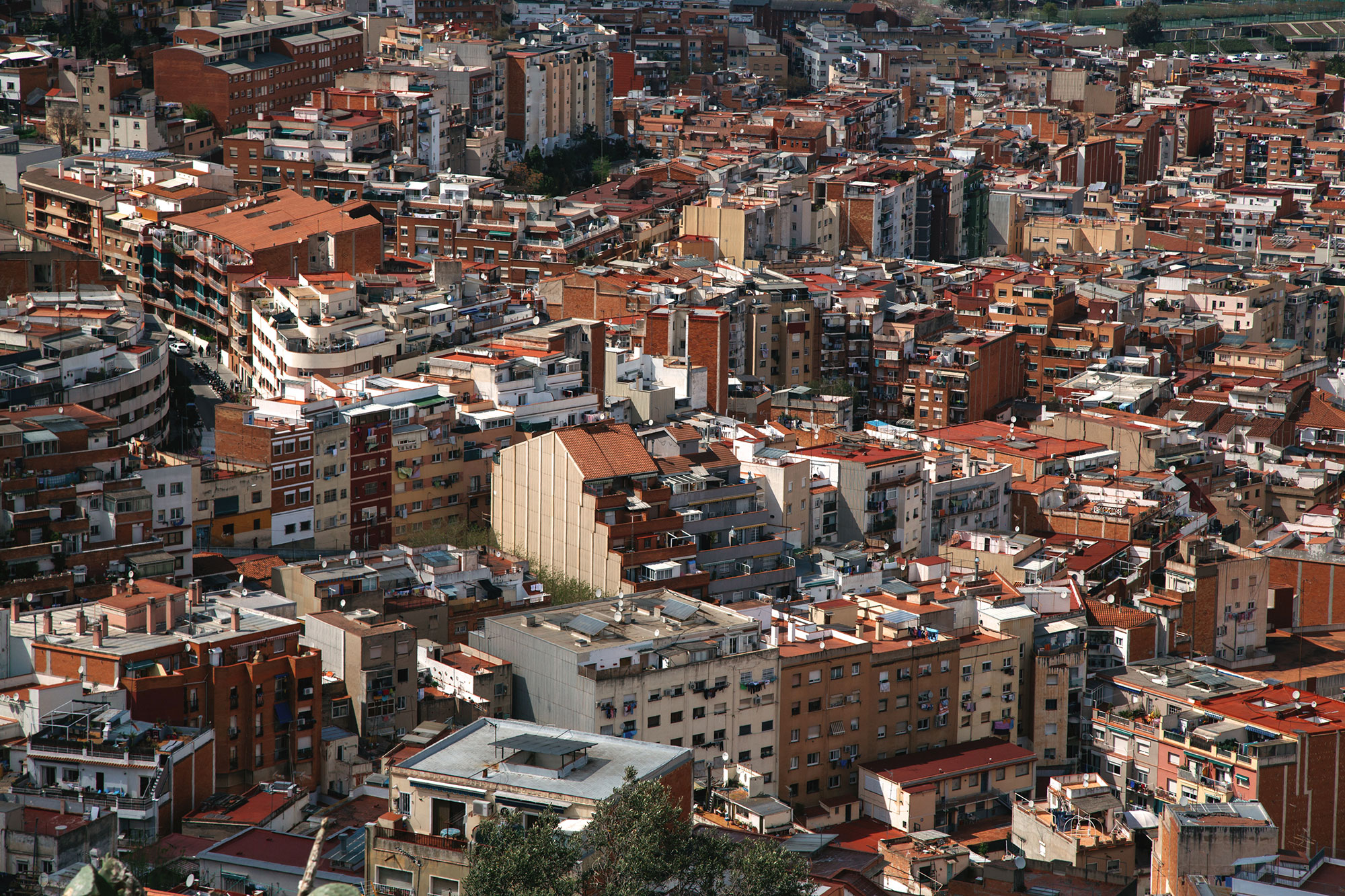 Bofill is the Catalan architect behind the famed Walden 7 apartment block in Sant Just Desvern, on the outskirts of Barcelona. The towering terracotta building takes its name from Walden Two, a utopian science fiction novel by B. F. Skinner.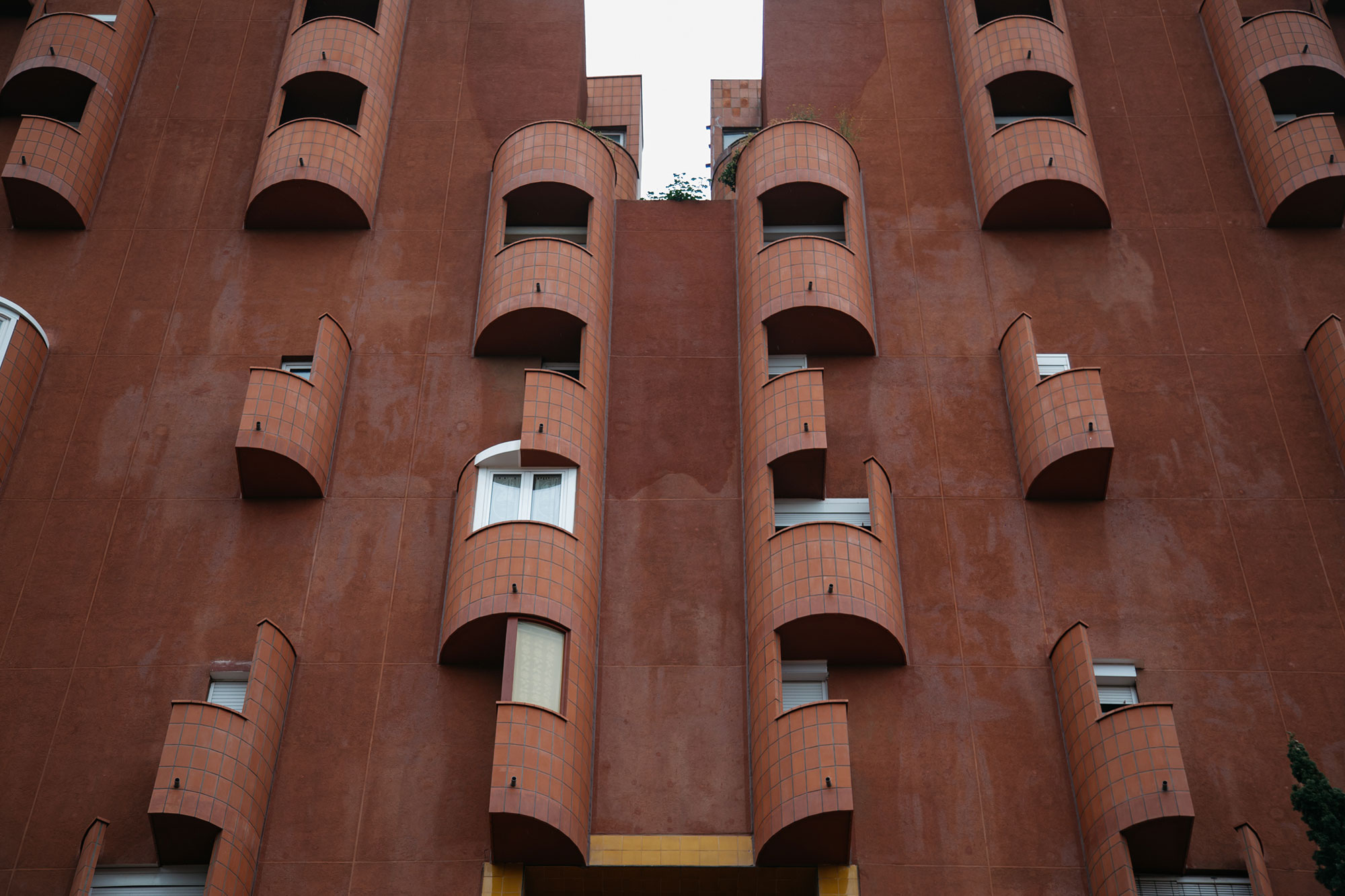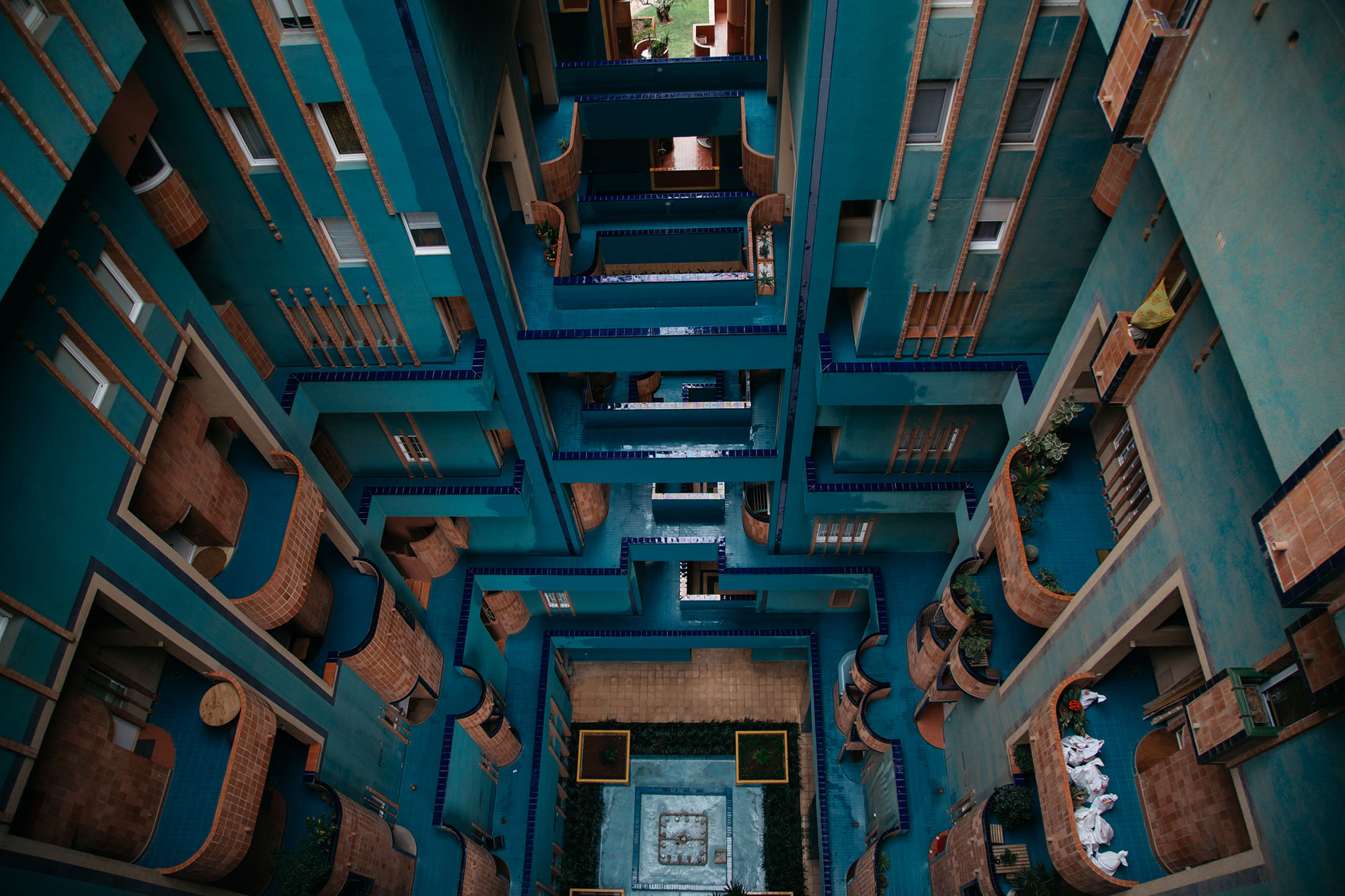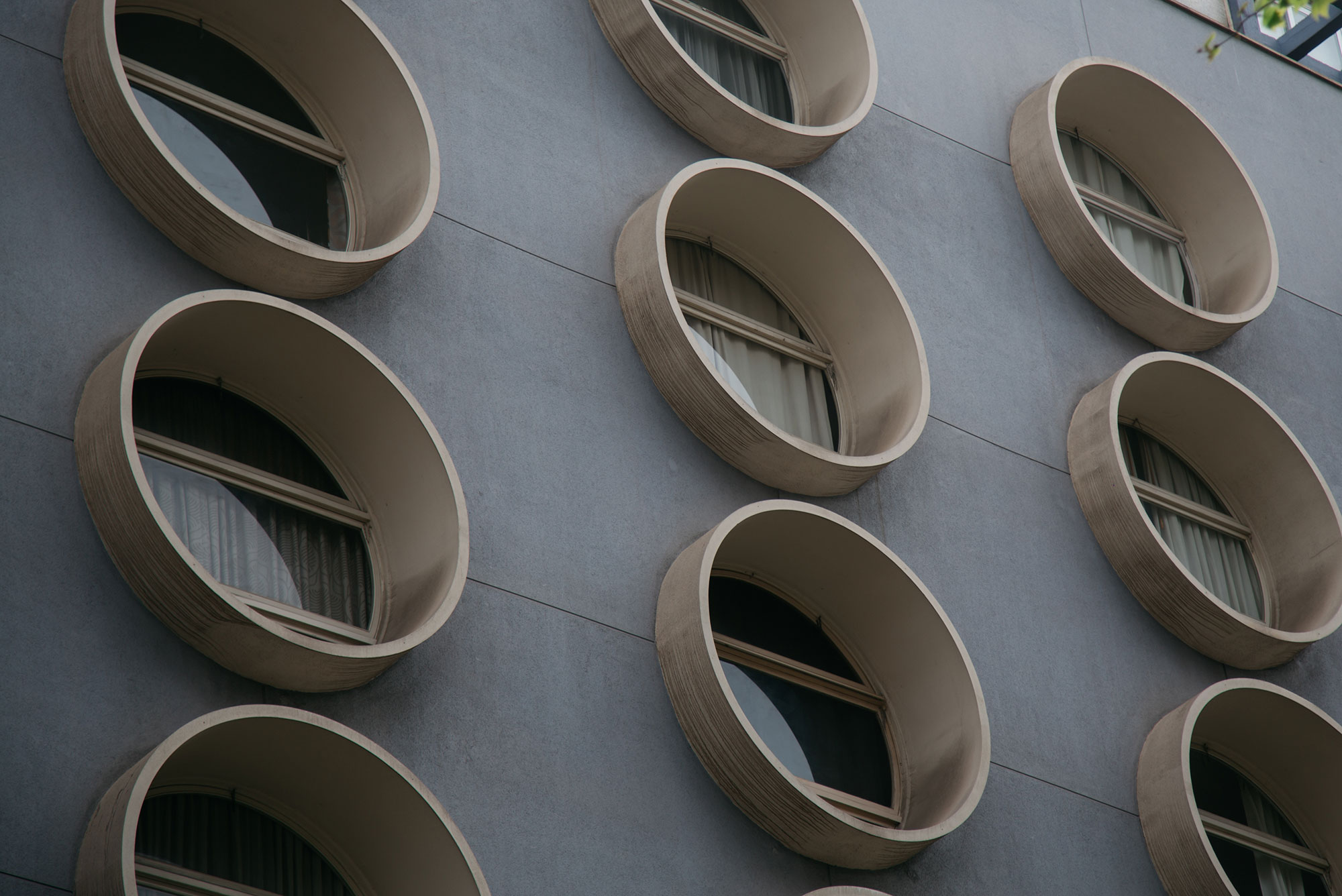 "My eye is always looking at something structural, whether it's fashion or architecture," says Joshua. "I discovered loads of the buildings whilst exploring the city. I started to see consistent patterns and shapes of buildings that were intriguing. I've always been fascinated by how people live in spaces and how people interact with the everyday things around them." He continues.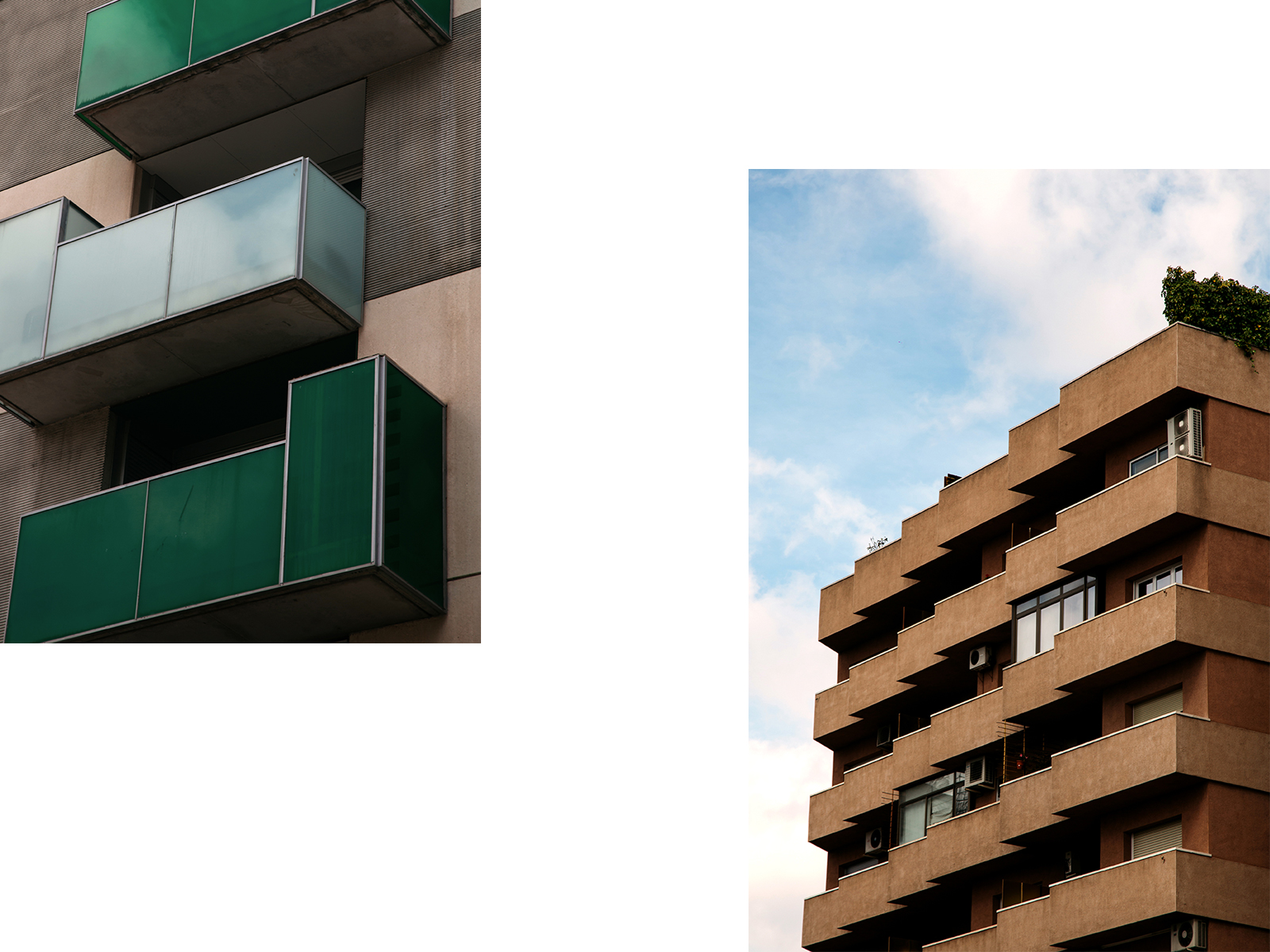 Soon after arriving in Barcelona, Joshua ended up staying for a further two months and exploring Sitges and El Bunker. Did he start to miss Harlem? "It was interesting, there were small things that I identified with. Across the street from where I was staying was a small jazz cafe called the Harlem Jazz club which made me feel like home," he says. "I thought of the Cotton Club and the old Lenox lounge where you could hear live Jazz on any given night. At times it felt very like a Spanish Harlem, great food and loud old people yelling. But like Harlemites or New Yorkers, who tend to be very proud about where they're from, so were the Catalans."