If you haven't been to Tbilisi—Georgia's capital located in the Caucasus region and bordering the Black Sea—it's about time you did. It's been attracting travellers for centuries, mainly because of its mountainous landscapes, great food and the heritage that lines its streets. The architecture is a blend of Eastern Orthodox influences, Art Nouveau buildings and Soviet Modernist structures.
But the past isn't all there is to Tbilisi: in recent years the city's seen a new wave of hungry young Georgians, which has given rise to its own fashion scene. Back in June this year, Nini Nebieridze, Salome Bezarashivli, Gola Damian and Nina Supsa founded Chaos Concept Store to reflect this new wave of change and to create a space for the global-minded, style-conscious youth to dress and hang out.
Chaos Concept is located in the same former publishing house as the renowned Rooms Hotel Tbilisi. Large warehouse-style windows and wooden floors create an atmosphere of a 1970s NYC loft. The skate ramp in the corridor, double bed and a ping pong table add to the overall sense that Chaos Concept is not just a store but a place for Georgia's youth to hang out. The effortless, slightly trashy-cool aesthetic promoted by the Chaos Concept squad resembles Vêtements, the brand created by fellow Georgian Demna Gvasalia. But unlike the Vêtements vibe, this gang is totally inclusive. Amuse caught up with Chaos Concept's founders to hear more about the vision behind the store.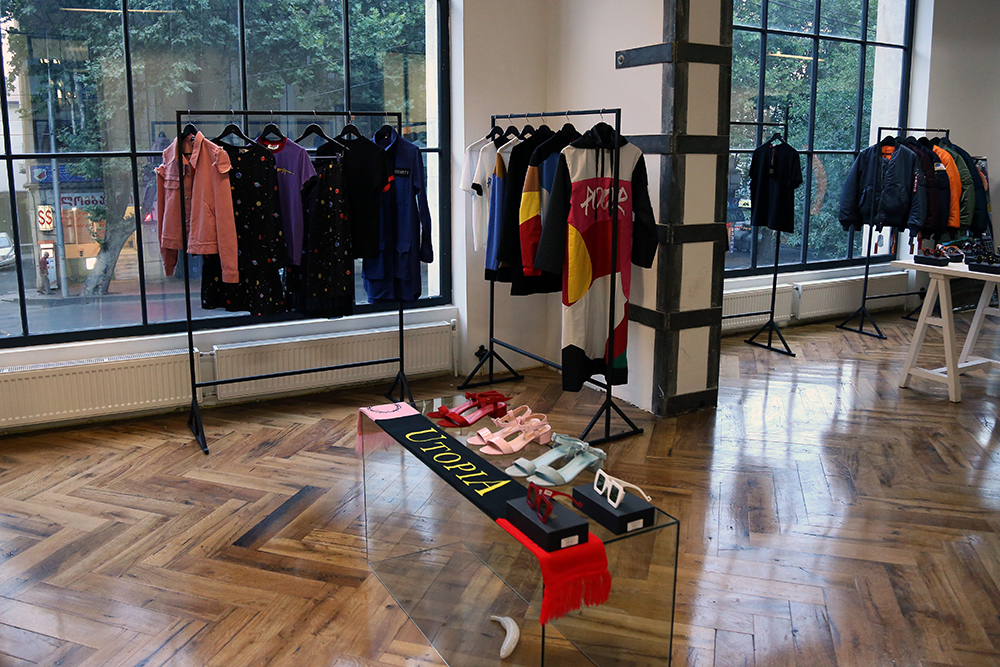 Mission
"One day we came up with the idea of creating a concept store that would cater to the new punk, skater and indie-gothic style youth, as well as lovers of more classy fashion. At this point it was really necessary to open this kind of shop in Tbilisi to reflect the spirit of this century. We opened the store in June 2016, so it's still very new but we already offer various designers from all over the world. We are also planning to open a café in the beginning of September. Apart from clothing and accessories we also sell art, items for home, high-tech products, skateboards, you name it. Our team is interested in promoting young artists so we often put up exhibitions."
Location
"The store is located in the centre of Tbilisi, sharing the building with famous design hotel Rooms Tbilisi. The building used to be an old Soviet publishing house, and this fact is very important to us."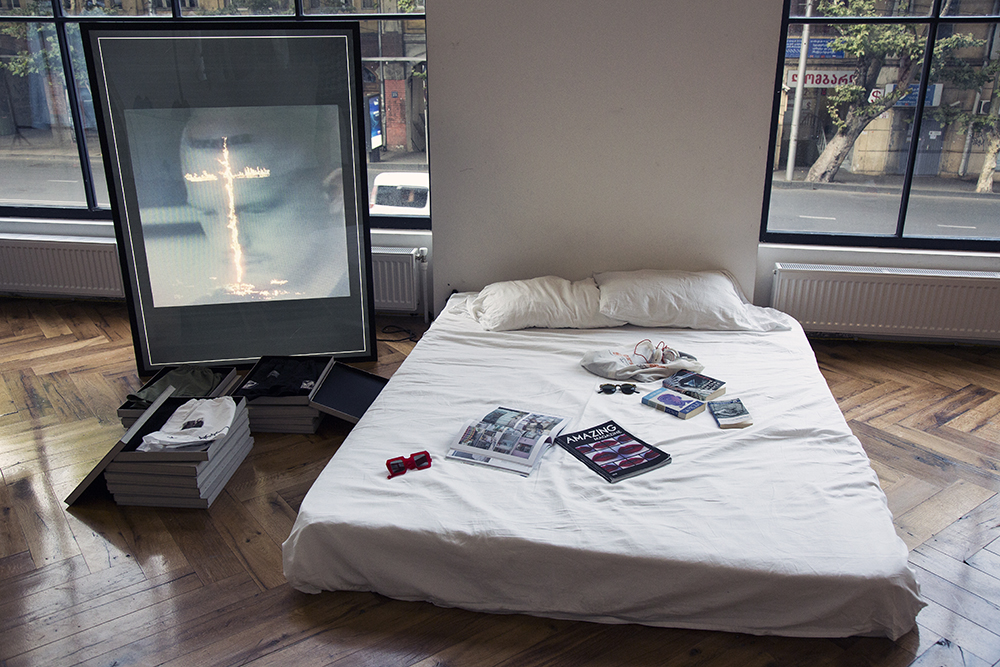 Space
"The store was designed by Chaos Concept team. The style is minimalistic but with a trashy edge. The corridor, for example, was rearranged as a skateboarding ramp, and an old Soviet kiosk serves as the cashbox."
Music
"The music played in the store depends on the mood of our team and it changes day by day. At the moment we are listening to Your Love by Frankie Knuckles."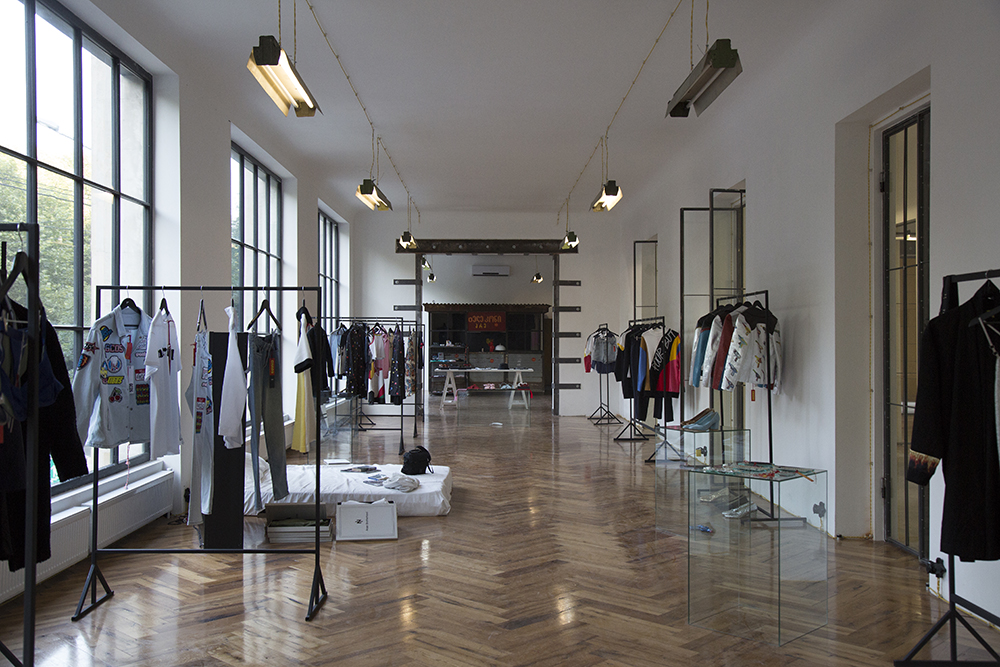 Brands
"Chaos Concept Store stocks brands from different countries, established as well as upcoming ones. The main criteria for selecting the pieces is the aesthetics: urban, young, striking, a bit rough and alternative, as well as classy. At the moment at the store we have Maryam Nassir Zadeh, House of Holland, Shrimps, Alpha Industries, Pawaka, Anton Belinskiy, Wood Wood and many more. In the store we are not just selling foreign designs but also collaborate with emerging Georgian designers, such as Gola Damian, George Keburia, LTFR, Nicolas Grigorian and Nik O Nik who all made special editions for us. Chaos Concept also produces its own brand."
Clientele
"We have a wide range of people of different ages and taste preferences, and everyone can find something interesting for him or herself."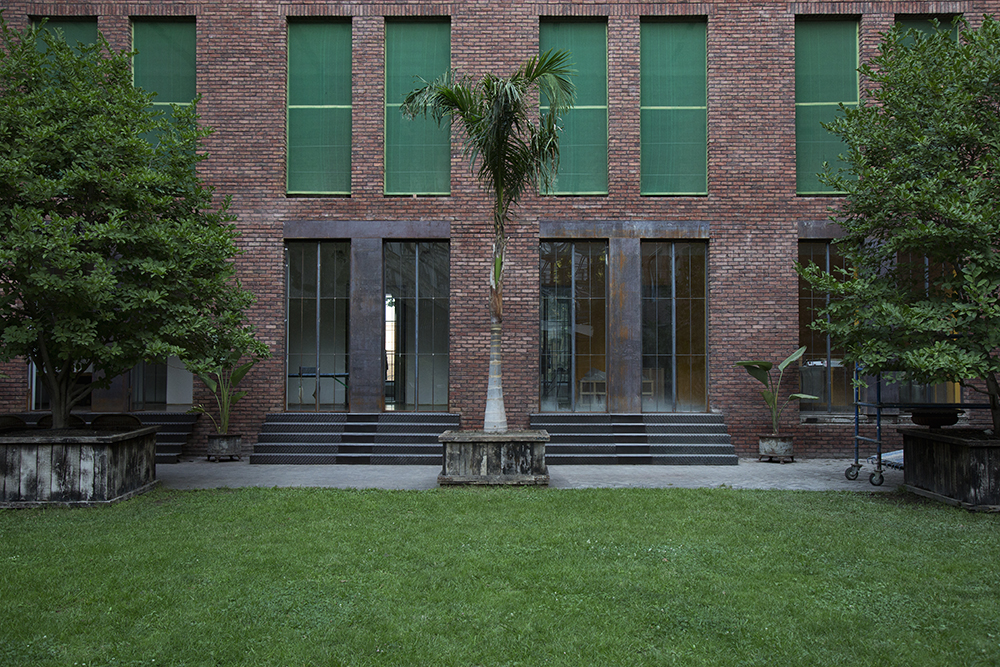 14 Merab Kostava Street, Tbilisi, Georgia.
chaosconceptstore.com