29-year-old fashion designer Simone Rocha opened her first brick-and-mortar store last August on London's prestigious Mount Street. Serving as both a retail space and design gallery, the store acts as an immersive installation of her eponymous ready-to-wear line and the artworks and design pieces that inspire her.
This season, Simone once again collaborated with set designer Janina Pedan­ for her S/S 16 display to create an installation inspired by photographer Jacob Lillis' Flower and Cars series (which was featured in The Book of Simone Rocha photo book of the designer's inspirations last year.)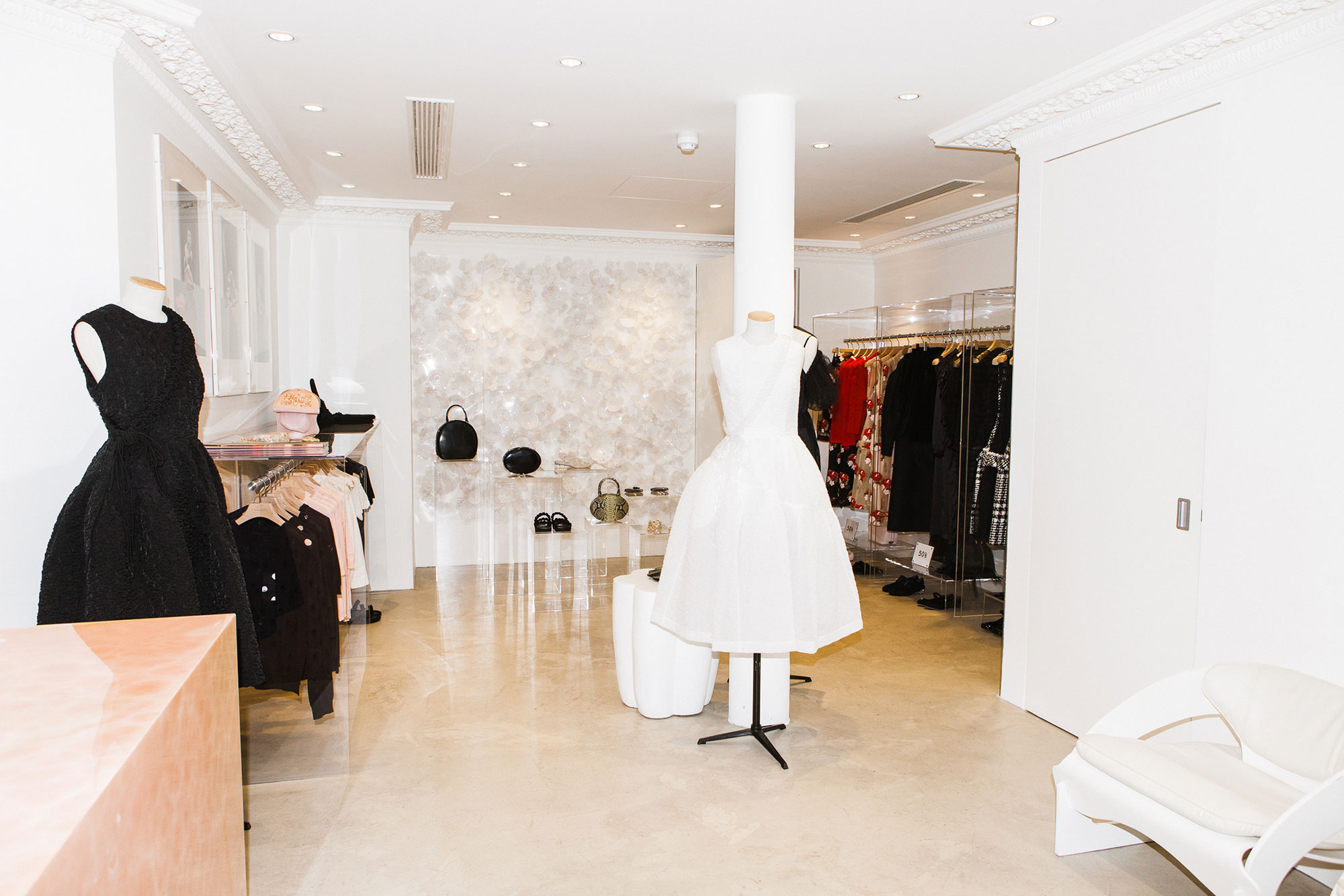 Amuse caught up with the young designer to talk about art, inspirations and learning from her father.
What inspired you to choose the Francis Bacon triptych you have in-store?
It's a constantly inspiring piece, which has amazing pinks running through it and it felt very fitting within the store alongside the pink marble counter.
Who are some of your favourite artists?
Other than Francis Bacon; Louise Bourgois, Roni Horn and Dorothy Cross.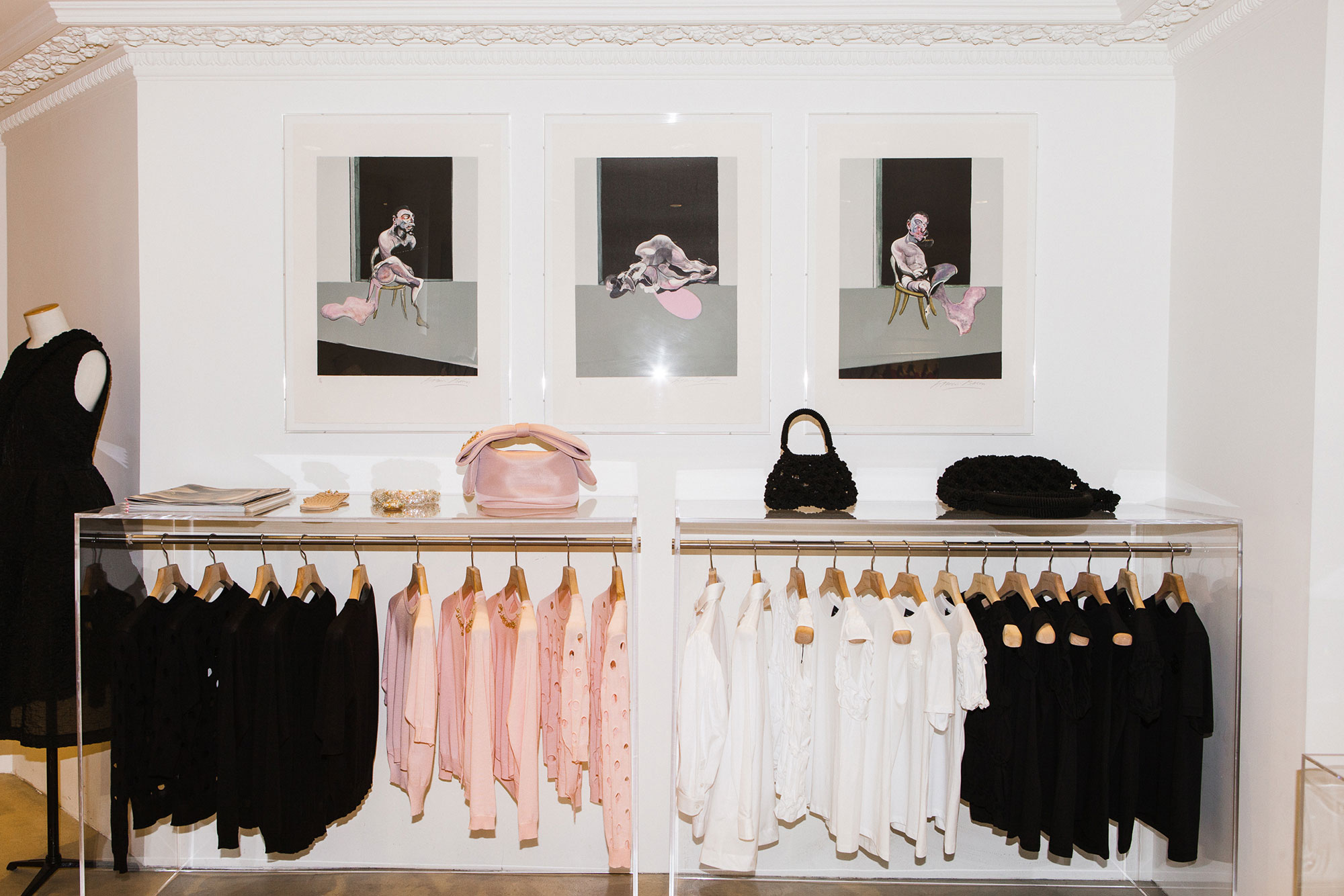 How often you plan to rotate and re-imagine the décor of the store?
We do a big change over with the new season every six months. The S/S16 collection has just arrived, and so with the new season we have a new window installation. This time it's a physical version of our Flowers and Cars series. Also we have a new accessories space downstairs and will be screening the S/S16 film during fashion week. Throughout the year we will be re-invigorating the store with new windows, installation collaborations and—most importantly!—products.
How do you choose the design pieces and objects to go alongside the products?
The pieces are continuously inspiring and influencing the collections so they feel right now it feels like they have a place within the store. It's about them having a conversation with whichever collection is in the store at that time.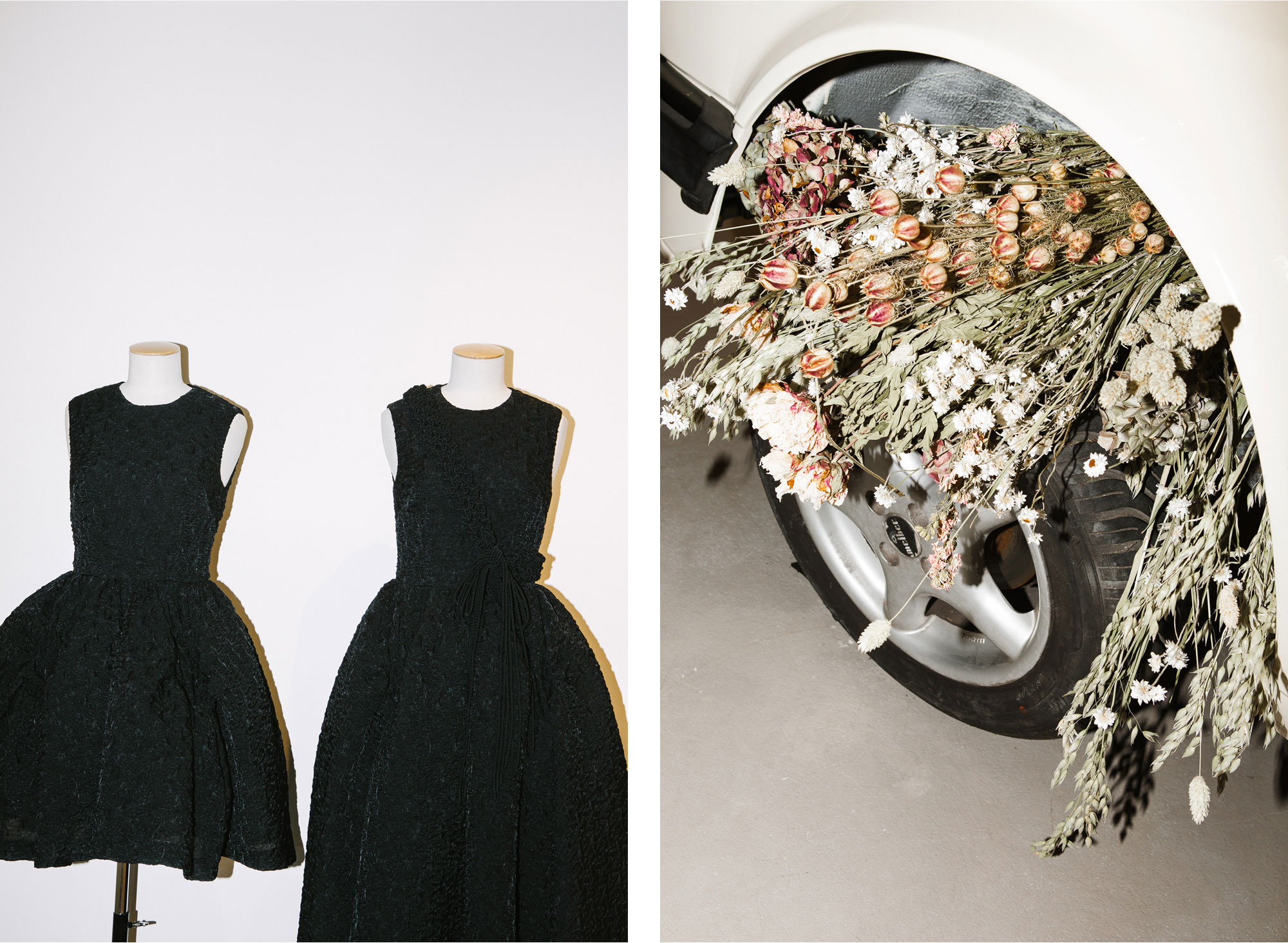 A love of design and art run through your family, do you think you'll branch out into furniture design like your father?
It would be a very nice thing to do, I have made some pieces within the shop in perspex. I would be interested in developing it further, as I find exploring new materials exciting.
Are you the same age as your customers? How do you think young people's attitudes to 'luxury' differ from previous generations?
I think my customers can be my age, older and younger – they could be mothers and their daughters. Now luxury isn't so elitist and I think you can be any age to appreciate or want something! It's not just the label on the clothes, but the clothes have to be designed well and considered. It can be a luxury that comes from the garments rather than the campaigns around it! For me luxury is something done to the best standard; how the fabrics are treated and the garments are finished – as much as creating exciting, inviting clothes. When you see in your hands or on a rail, it should be as impressive as the photo on Instagram.