Simone Rocha just opened her second store, and it's as good a gallery as it is a retail space. The Irish designer followed her Mount Street store in London with one on Wooster Street in New York and it features work by Louise Bourgeois, Robert Rauschenberg and more.
"Having the Louise Bourgeois tapestry that we have in the shop – the motif inspired me to do a whole embroidery collection four seasons ago – and then for that to be in the store is really important to me," Rocha says.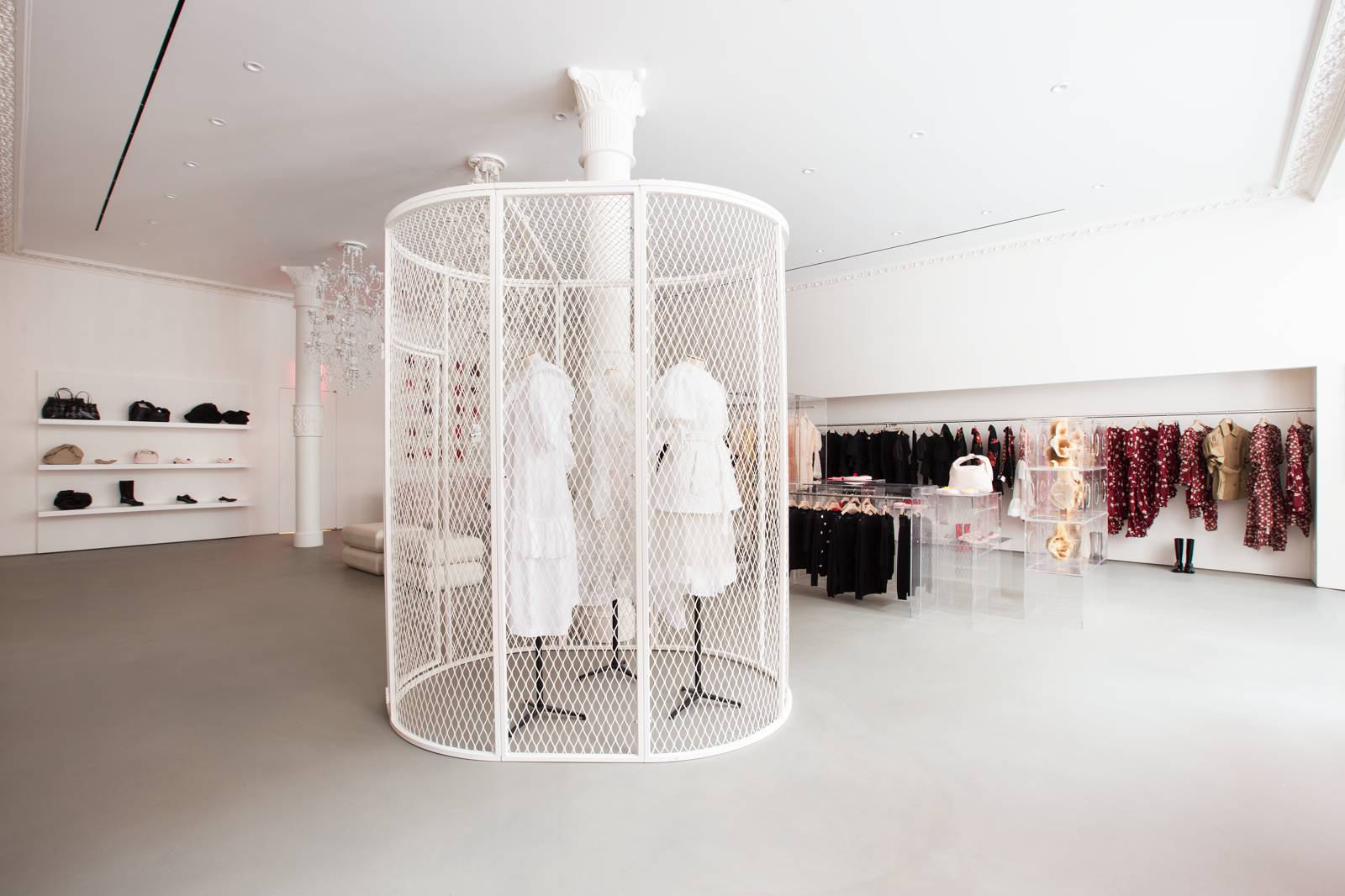 The Soho store opened yesterday and as well as Bourgeois's Janus and Lullaby works and a Robert Rauschenberg collage, it includes a metal cage in collaboration with Janina Pedan, chairs by Tokujin Yoshioka, beeswax and acrylic sculptures by Ren Ri, '60s chairs by Joe Columbo and ceramic chandeliers by Pae White. There's plenty of her signature Perspex and the balance of old crafts and modernity that Rocha is known for.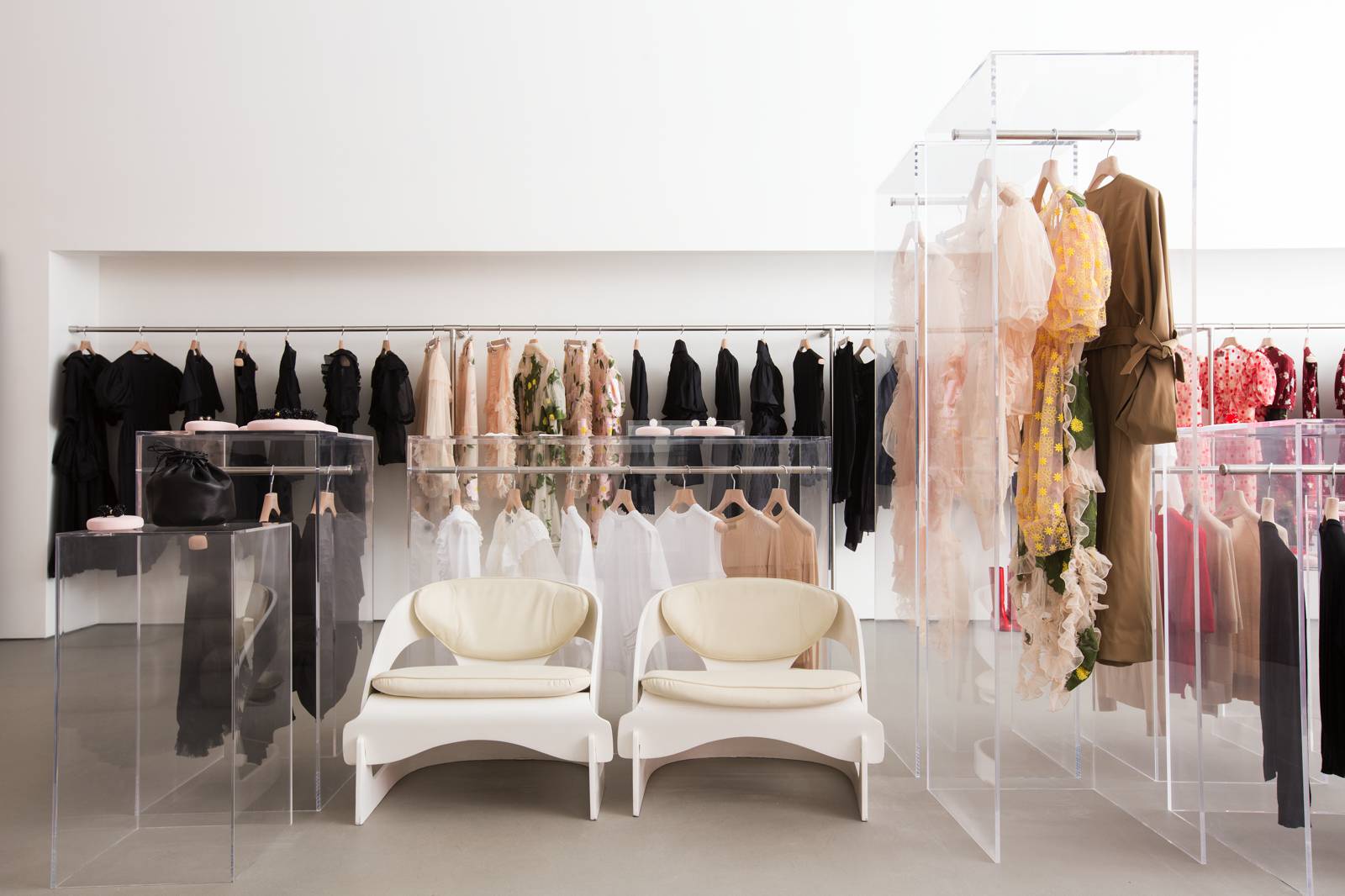 Her designer father John Rocha helped, designing the Italian Cerma Marfil Marble seats as well as consulting on the rest of the space. To celebrate the store opening, Simone has created a limited edition book that will include the photography of Perry Ogden, Niall O'Brien, Roni Horn, Jackie Nickerson and Jacob Lillis.
Simone Rocha Store, 71 Wooster Street, New York, NY 10012