Soulland–founded by creative director Silas Adler and CEO Jacob Kampp Berliner in 2002–is the Danish menswear brand at the heart of the Copenhagen street scene. In 2013 the duo opened their first flagship store in Copenhagen and then a year later opened the doors to their second outpost in Bangkok. Soulland have gained themselves a bit of a cult following both in Copenhagen and here in London, which is why they decided to move their menswear shows over to LC:M last year.
But their heart and soul is in Copenhagen, where the brand is still based. "There´s a good creative energy, people are doing new stuff and in the summer you just chill out in the parks or at some of the bridges," says Silas, who's long been a part of Copenhagen's OG skate scene along with his creative partner Jacob, who's turned his entrepreneurial hand to a number of small businesses across the city, including a launderette, one-bed boutique hotel and café. What better people to give us the lowdown on the best spots to hit up in CPH.
Shopping…
Playtype
It's a small stationery store on Værnedamsvej. They've got the ultimate collection of minimal stationery. The store is owned by this design agency called e-Types, they're the same guys that made our website. Keep it local!
Storm Store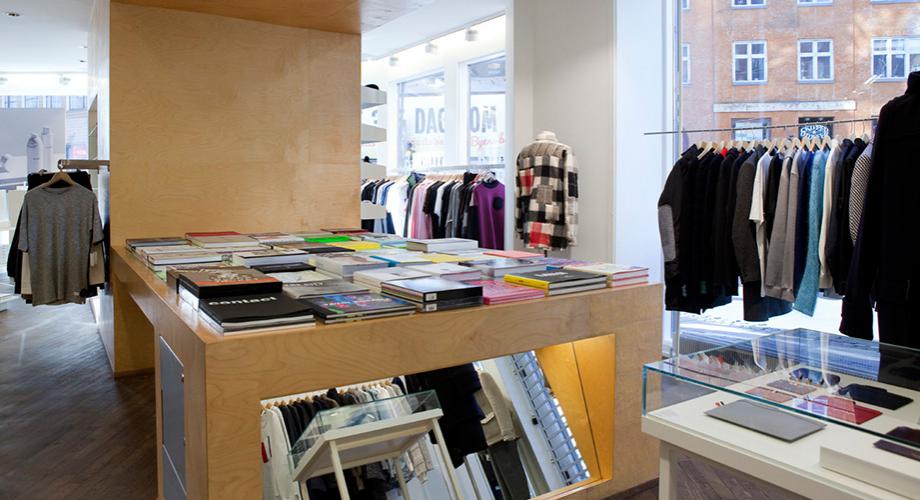 It's the Danish answer to Colette. It's smaller, but they've got a great selection of books and clothing.
Pleasant
[Jacob] It's my little brother's surf shop at Nørrebro. It's this small shop where you can hang out and drink beers – it reminds me of my old days hanging at skate and graff shops.
Soulland Store
Of course! We stock a small selection of stuff from the best brands around and the store is decorated with art by our favourite friends and artists, including one off pieces from US artist Charlie Roberts, who we collaborated with for SS16.
Eating…
Gasoline Grill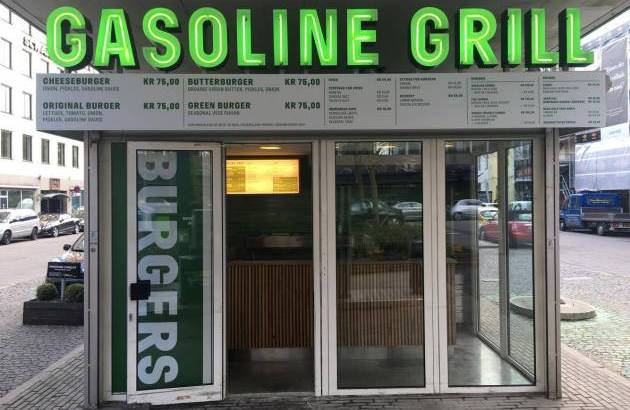 They've got the best vegetarian burger in town. Everything is organic and fresh and they even sell beers to take away. We usually get take-out and chill in the park.
Spaghetteria
It's an amazing new place by CPH kitchens, which closes really, really early. But this spot stays open until midnight.
Granola
They do the best breakfast in town but come early to skip the line.
I´m A Kombo
They specialise in private dining experiences. It´s insanely good, but you have to book in advance. They cater all of our events and launches.
Drinking…
90' eren
It's an old school bodega with great traditional beers and the best and oldest bartender in town.
Bo Bi Bar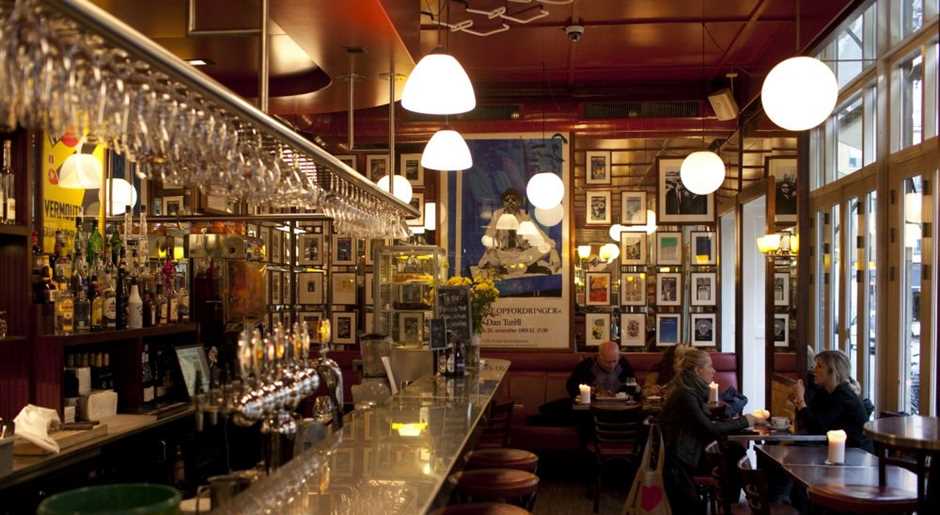 It was opened in 1917 by a sailor who bought the first ever bar counter to Copenhagen. It's a great place to get drunk.
Café Intime
It's a secret haunt that opened in 1922. When you go there, someone will probably randomly start playing piano or singing or something.
Partying…
Jolene
It's a dive bar in Copenhagen's meatpacking district. No cocktails – just beers and shots. Guaranteed to be one of the funniest nights and places to hang out. People usually park up their bikes in the meatpacking car park and head straight to the club.
Sundays
One of Copenhagen's biggest nightclubs. It's more upmarket than Jolene's, super fun and for a big night out. We've hosted many Soulland after parties here!
Random fun…
Watch planes from Flyvergrillen (the airplane grill) next to the airport.
Jump in the water, the harbour is clean and there´s plenty of places to jump in.
Louisiana Museum of modern art. It's slightly out of the city centre, but is one of the best museums around, with amazing views. It´s '60s Danish design at its best and they've got the best collection of contemporary and modern art.