On a hilltop in Bernalda, a small town in the Basilicata region of Southern Italy lies Palazzo Margherita, a painted palace by Francis Ford Coppola. If you didn't already know, the director and Hollywood power player is also a hotelier with five resorts to his name across Belize, Guatemala and Argentina, not to mention wineries and the private island Coral Caye, situated behind the Belize Barrier Reef.
The director's destinations are usually chosen as consequence of an attachment formed during movie-making, but this 19th century palazzo was picked because it's located in the birthplace of Ford's grandfather, Agostino Coppola. Visiting the family's affectionately named 'Bernalda bella' since the 1960s, Francis acquired the property in 2005 and turned it into this beautiful hotel.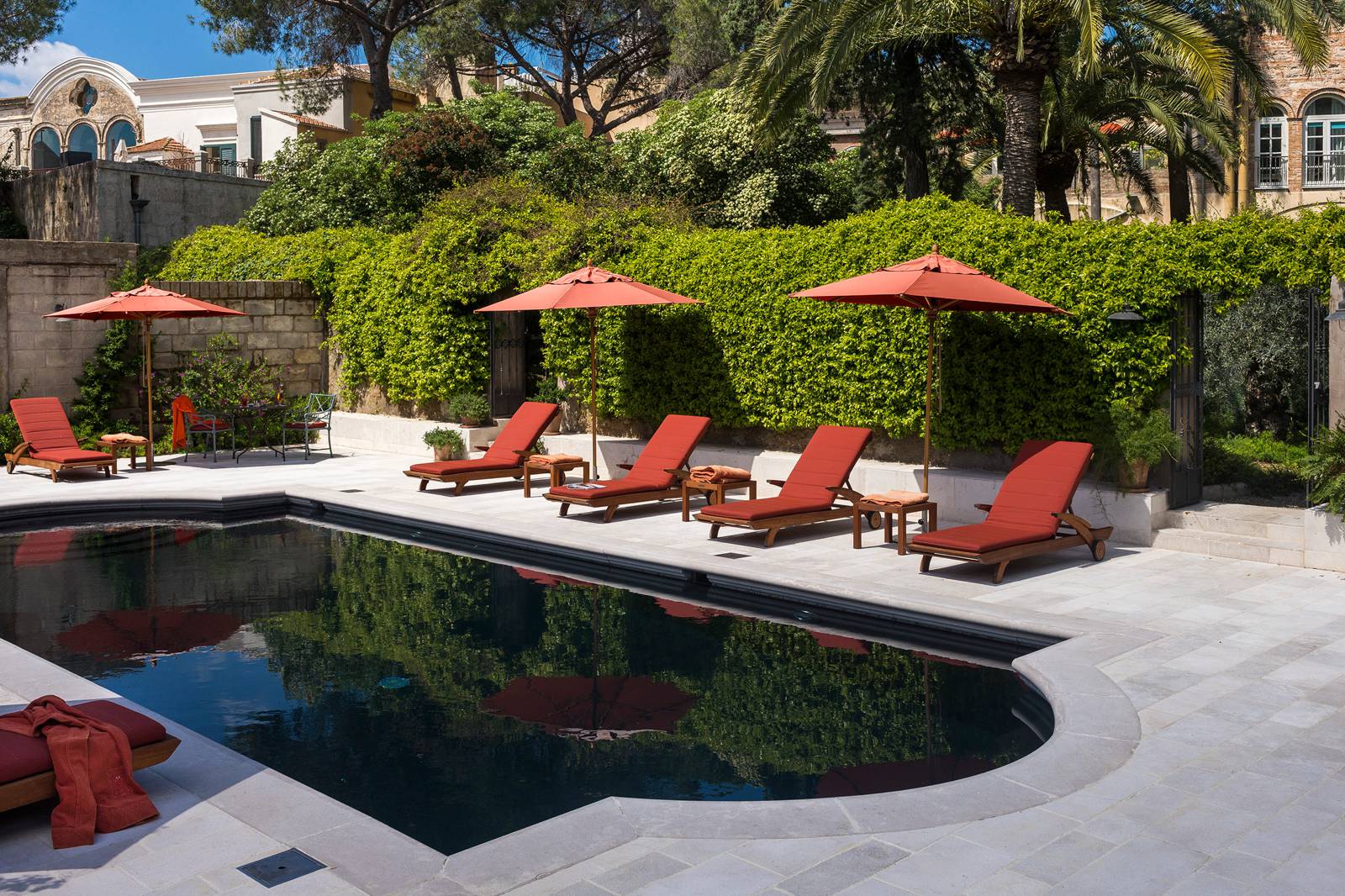 Palazzo Margherita was designed by Jacques Grange and offers just seven suites and two garden rooms, created with input from the wider Coppola clan. The 'Sofia' suite, in collaboration with Sofia Coppola, features a Juliet balcony, clawfoot bathtub and hand-painted frescos. Her niece Gia's suite is all blush pink Rococo ceiling and Murano glass chandeliers. 
Settled by the Greeks before the Roman Empire, the coastal areas of Southern Italy are home to a thriving local agriculture, producing lush fruits and vegetables including the Aglianico grapes used to make wines of the same name. Visit the Palazzo for magical gardens, family style shared table dinner settings and a private collection of Italian cinema picks by the director himself.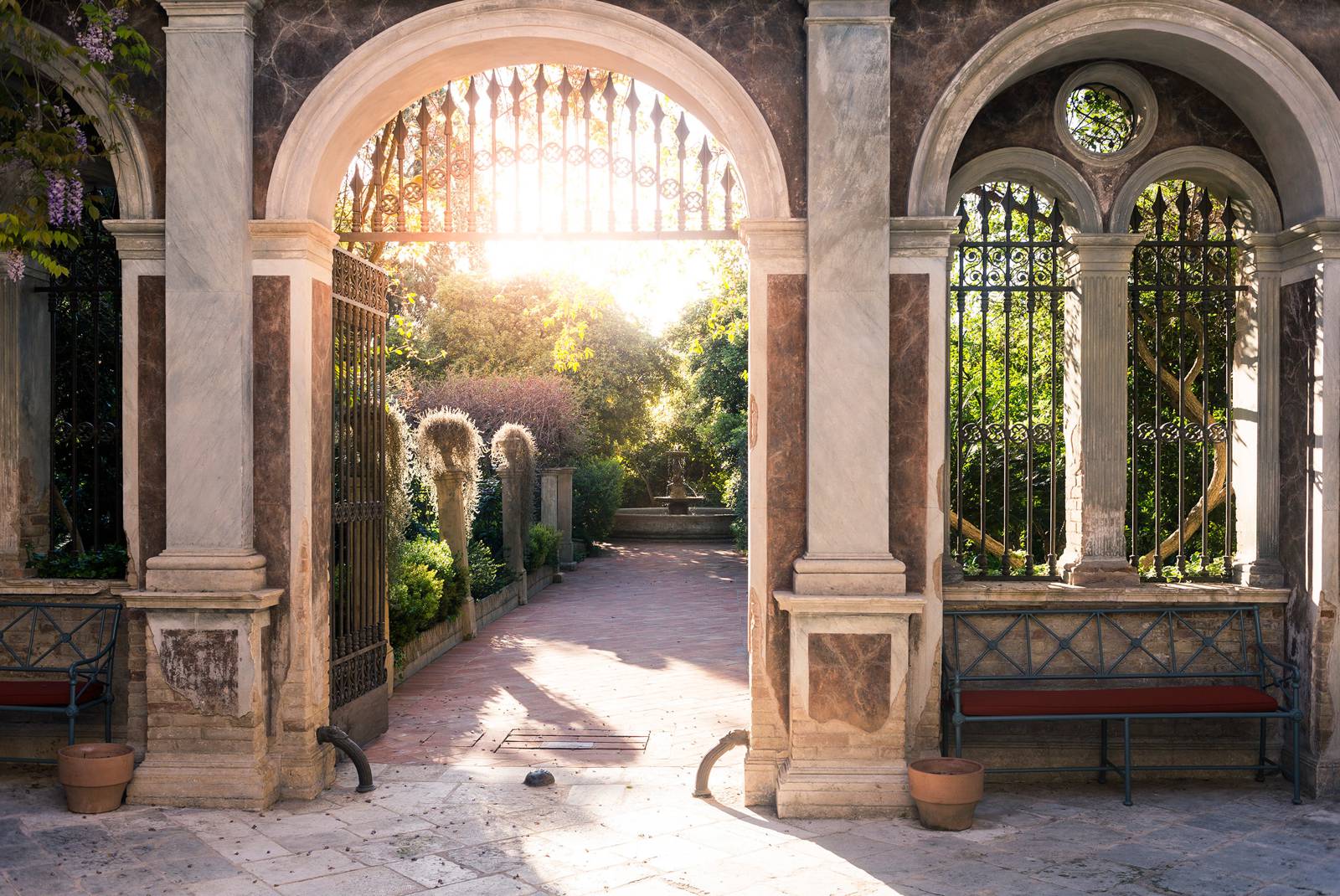 Palazzo Margherita, Bernalda, Italy thefamilycoppolahideaways.com