Photographer Juergen Teller has a brand new studio. The space, created by 6a architects, includes not just room for his work, but also a kitchen, library, yoga studio, roof terrace and sauna. Sexy!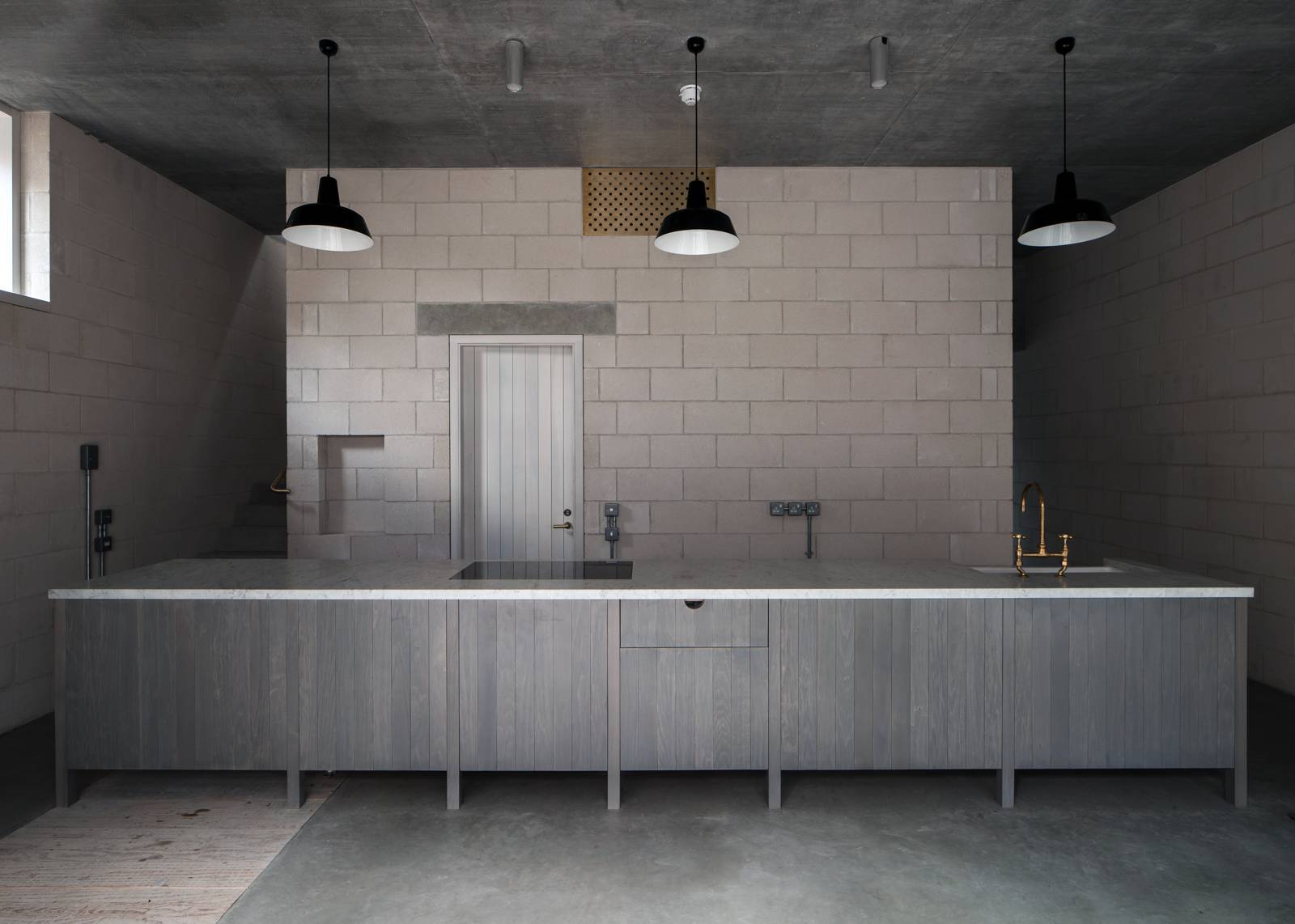 The long and narrow 60-metre plot in West London also has gardens designed by Dan Pearson Studio, with trees and climbers growing in and amongst broken slabs of concrete. Rainwater will feed the garden and photovoltaic and solar heating panels will provide some electricity.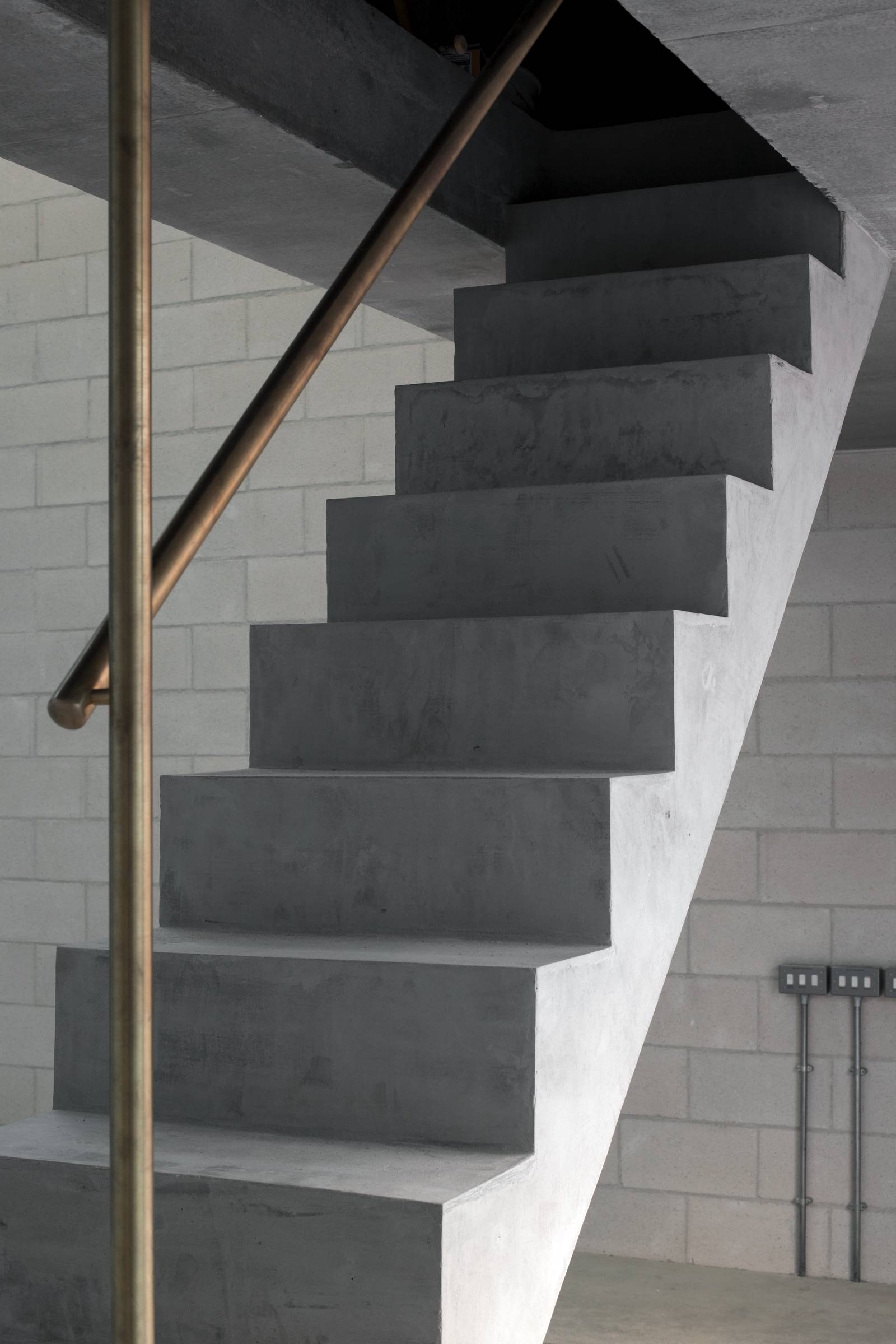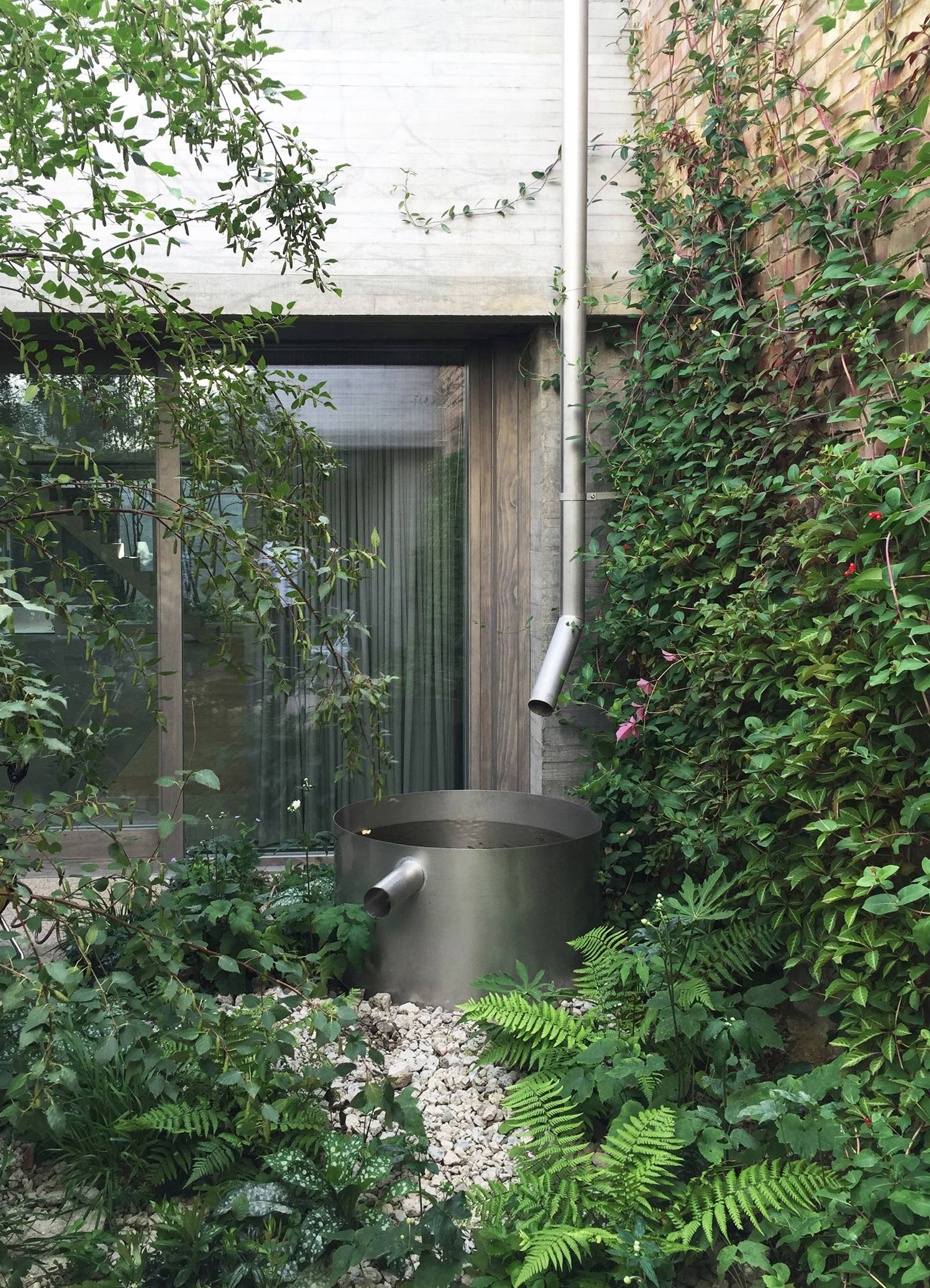 The big aim of Teller's new space was to ensure no real division between interiors and exteriors – similar to his last place in Portobello with its outdoor shower in an internal courtyard.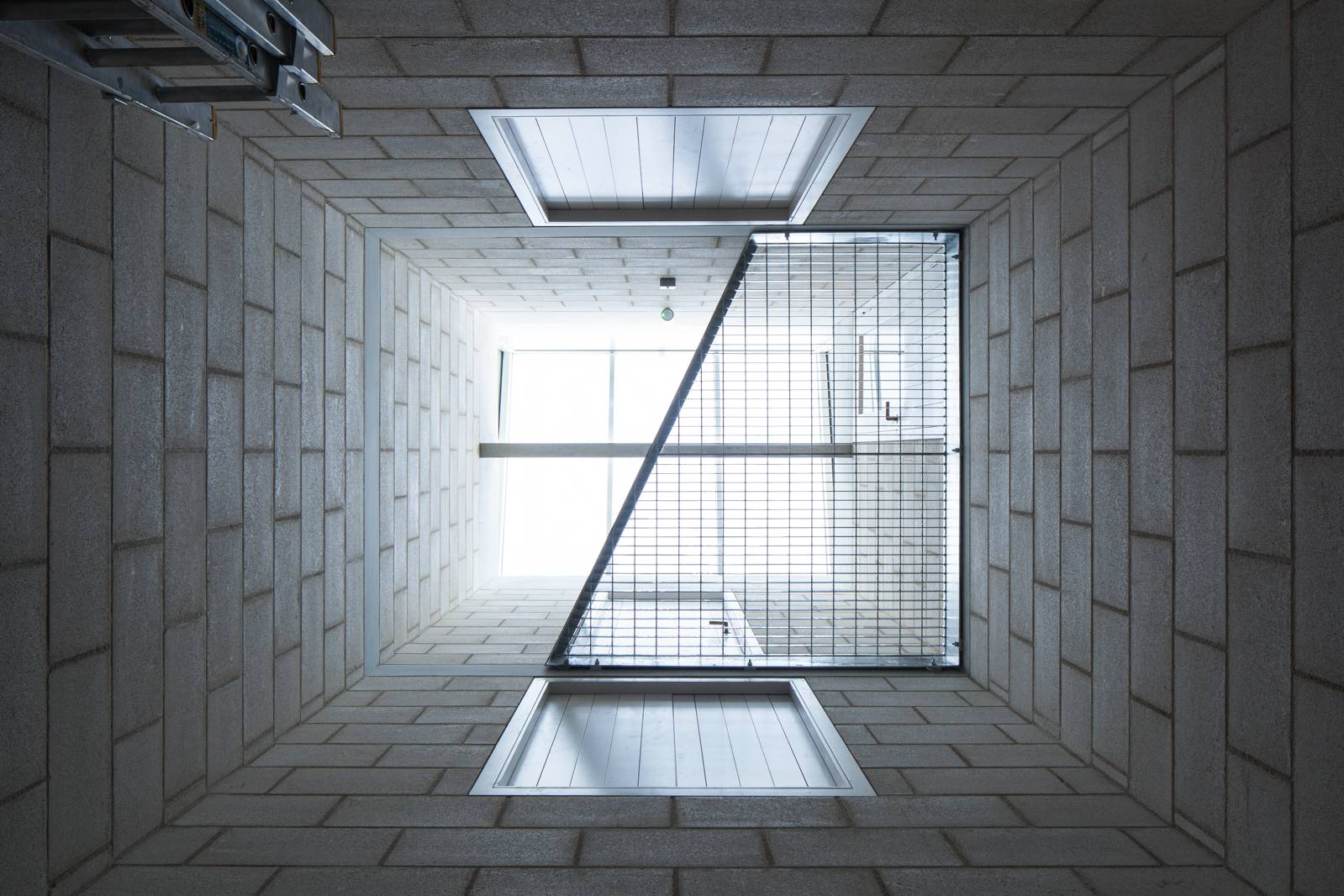 The entrance hall is lit from above by a triple height space and the central studio comes almost entirely uninterrupted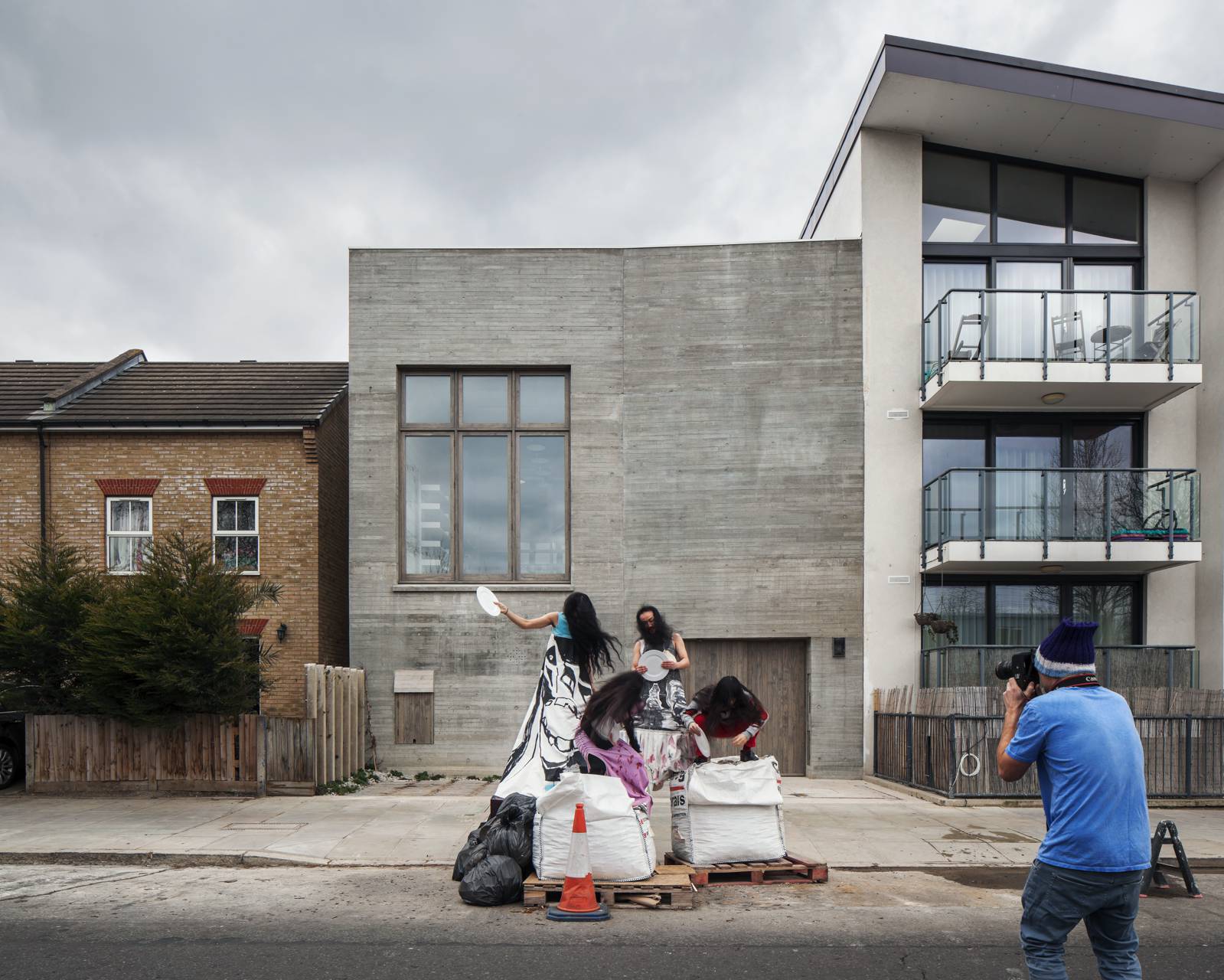 Teller documented the building process with a series of portraits and photographs taken during construction. We're most happy to see that he also has an ironing board, broom and skateboard propped against the wall.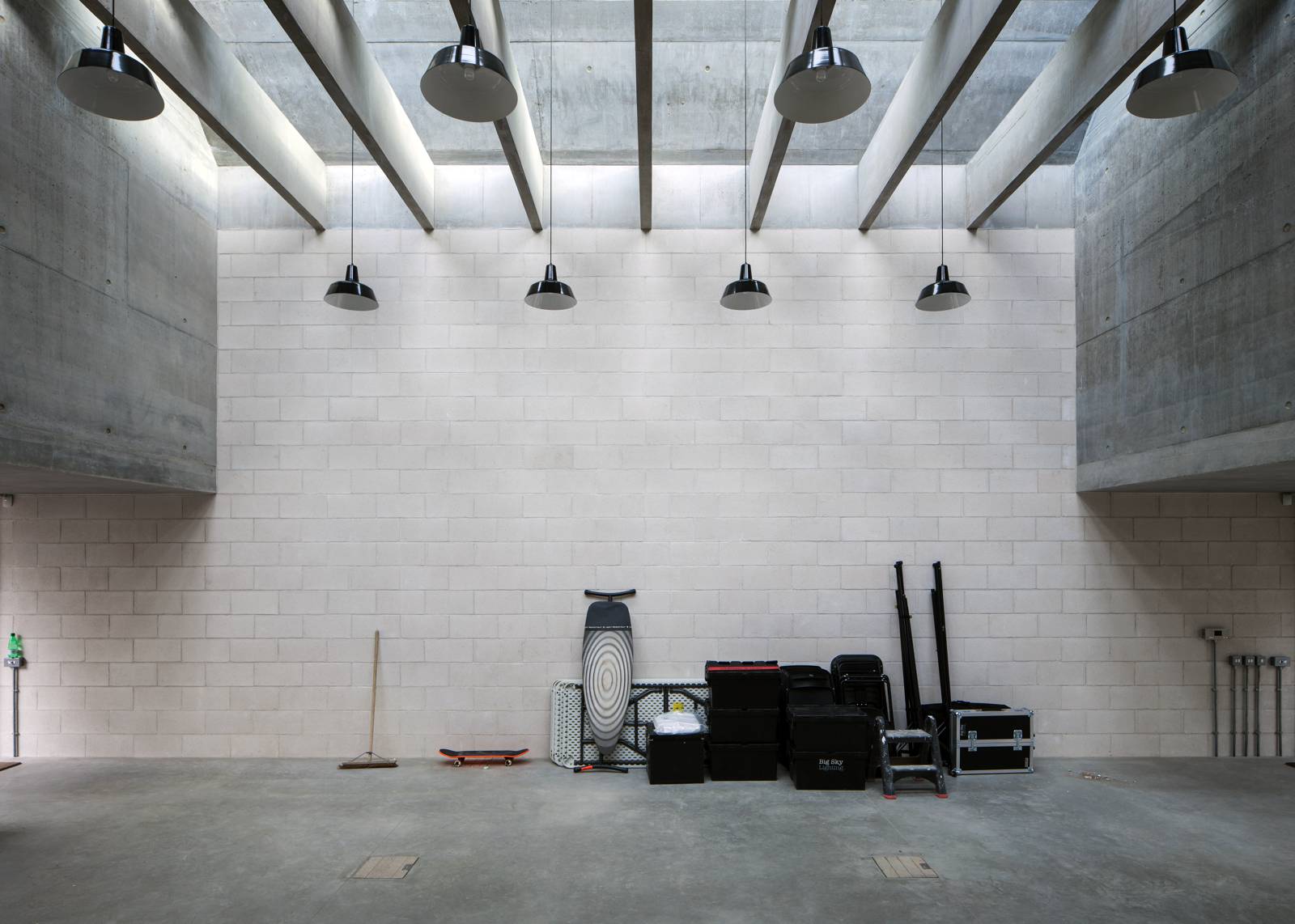 Credits:
Main image: Photograph by Juergen Teller
Other images: Juergen Teller Studio by 6a architects, photos by Johan Dehlin