Sultry heat, dazzling sunlight, a white sand beach…and tons of tower blocks.
Photographer Ward Roberts has collected a series of minimal images of sunbathers on New York's Far Rockaway Beach in Flotsam, his latest book edited by Atelier Éditions. "I'm excited about this series because I feel like it has more depth than some of my previous work," he says. "It's not just about people lying on a beach; there are all of these underlying themes coming through. The photos are my way of saying, 'This is how I felt in that place. Something's off.'"
Featuring Robert's sun-bleached colour palette and his careful composition, the photographs frame lonely bathers on expanses of sand. At their back, rows and rows of houses and apartment blocks define the landscape. The sea is nowhere to be seen. We caught up with the photographer to find out more.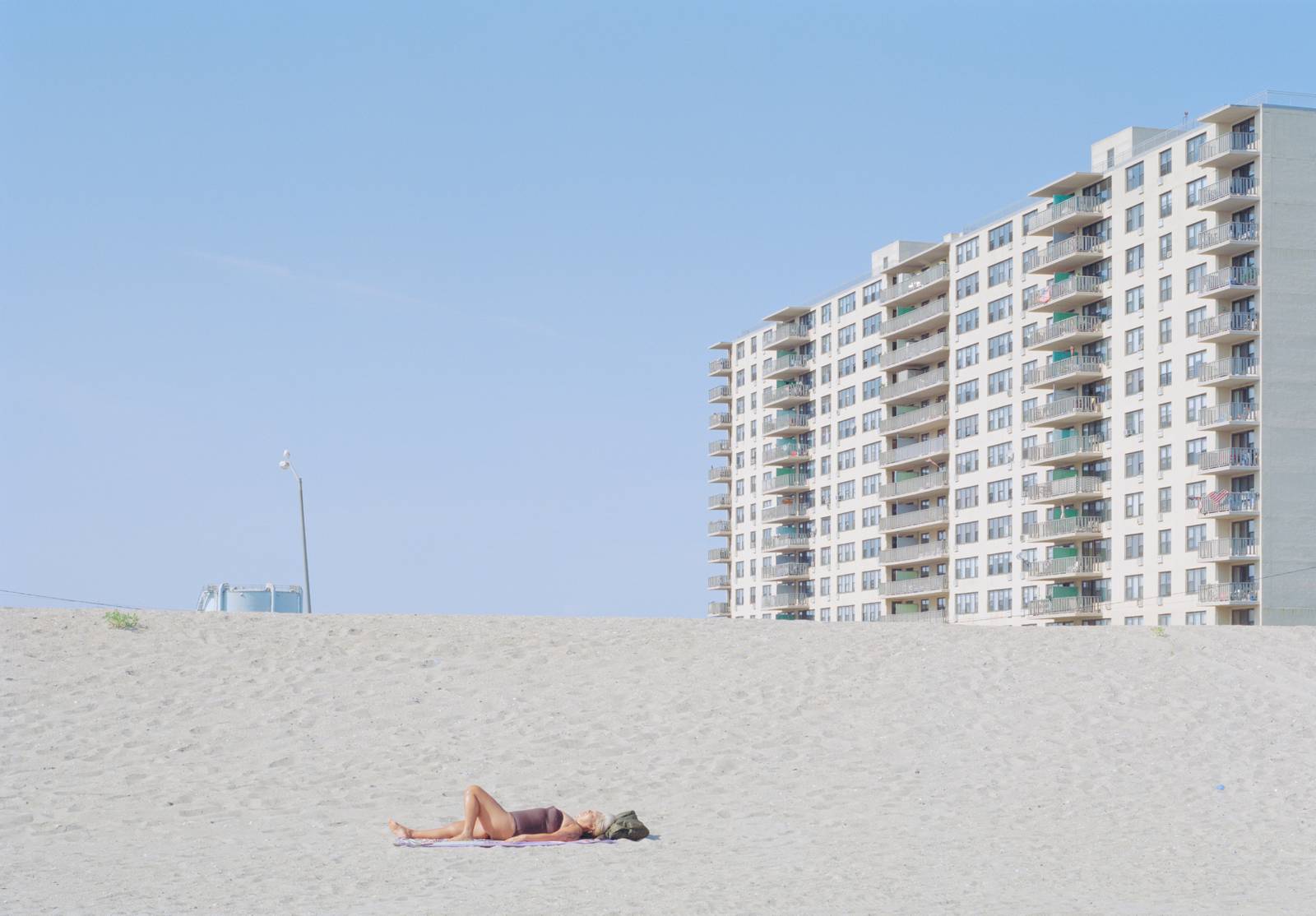 Can you tell us more about the decision of titling the book Flotsam?
The word "flotsam" suggests debris or trash that's washed up on the beach and I like the subtle ambiguity of this reference. The first time I went to Rockaway Beach, about an hour outside of Manhattan, I thought it looked so weird, seeing a row of identical residential towers and then a kilometre of sand all the way to the ocean. It felt fictitious.
There's been a lot of construction going on there in the past few years because of the damage caused by Hurricane Sandy in 2012. A lot of new buildings went up. Rows of identical houses with white picket fences. There's something really eerie about it, something really unsettling.
I've witnessed a lot of poverty out there as well. It manifests itself in bizarre ways, like someone lying on the beach completely surrounded by trash, to the point where you wonder why they wouldn't pick it up and throw it away, or just move to another spot where there's no garbage. It's almost like they're so used to it, they don't notice it anymore.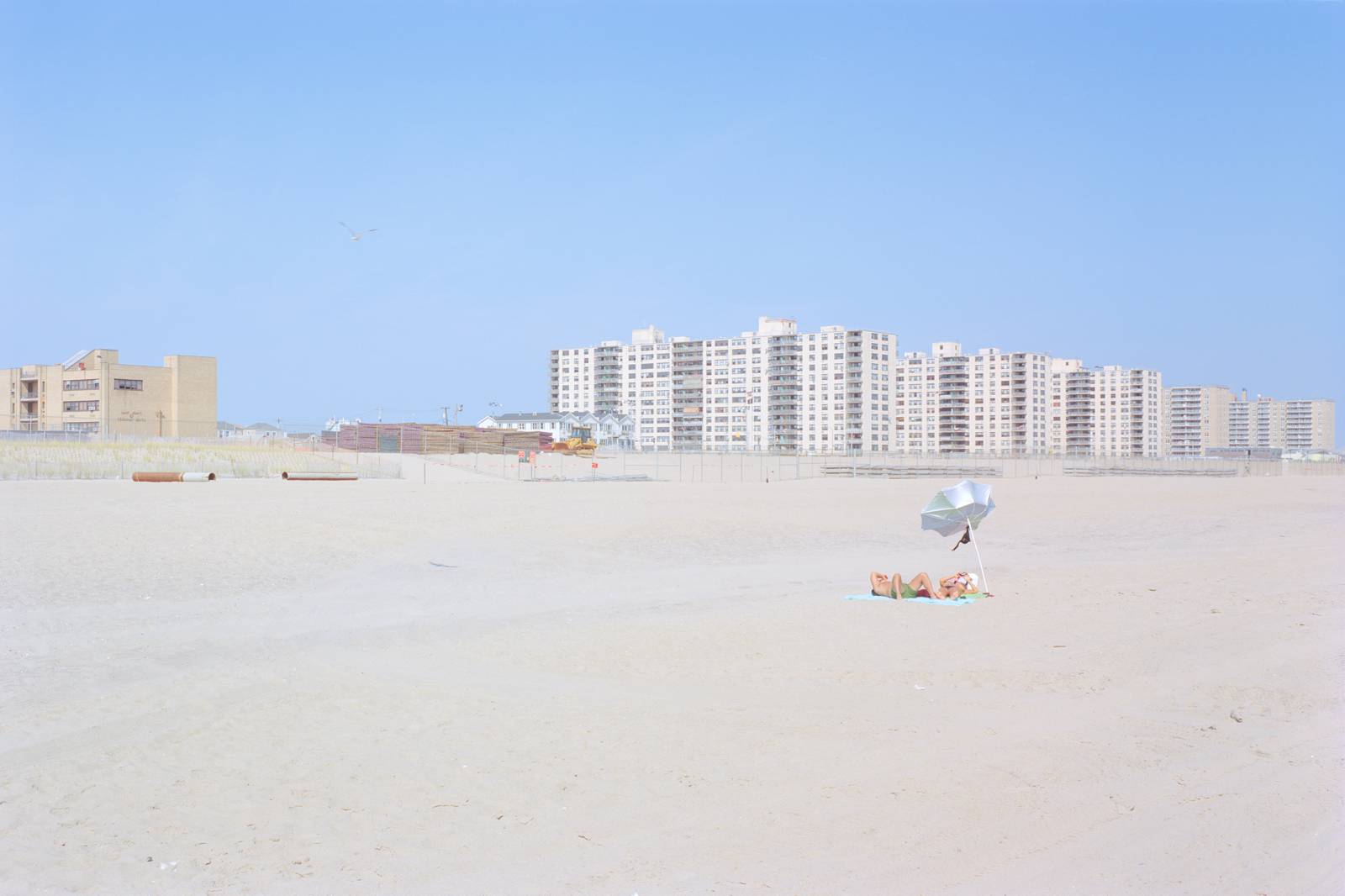 How do you think growing up in Hong Kong influenced you?
It gave me a really interesting sense of cultural diversity, and an understanding of different types of architecture. I also became aware of how proximity affects the way that people live. New York and Hong Kong both have a lot of people living in close proximity and that has definitely influenced my work, the repetition in housing and in lifestyle. I call Hong Kong my muse. I find it very inspiring. Every time I go there, I get an idea for a new series.
Why do you take photographs?
Photography is like therapy to me. It's a way of expressing myself when I can't find the words. I've heard so many artists say that and it sounds trite, but it's true. I use photography to ask questions about human nature and about my own perception of the world. I use it to try to give a visual form to some of my ideas or emotions. Why do I feel the need to photograph certain spaces or to explore certain themes? I have to keep doing it to find out.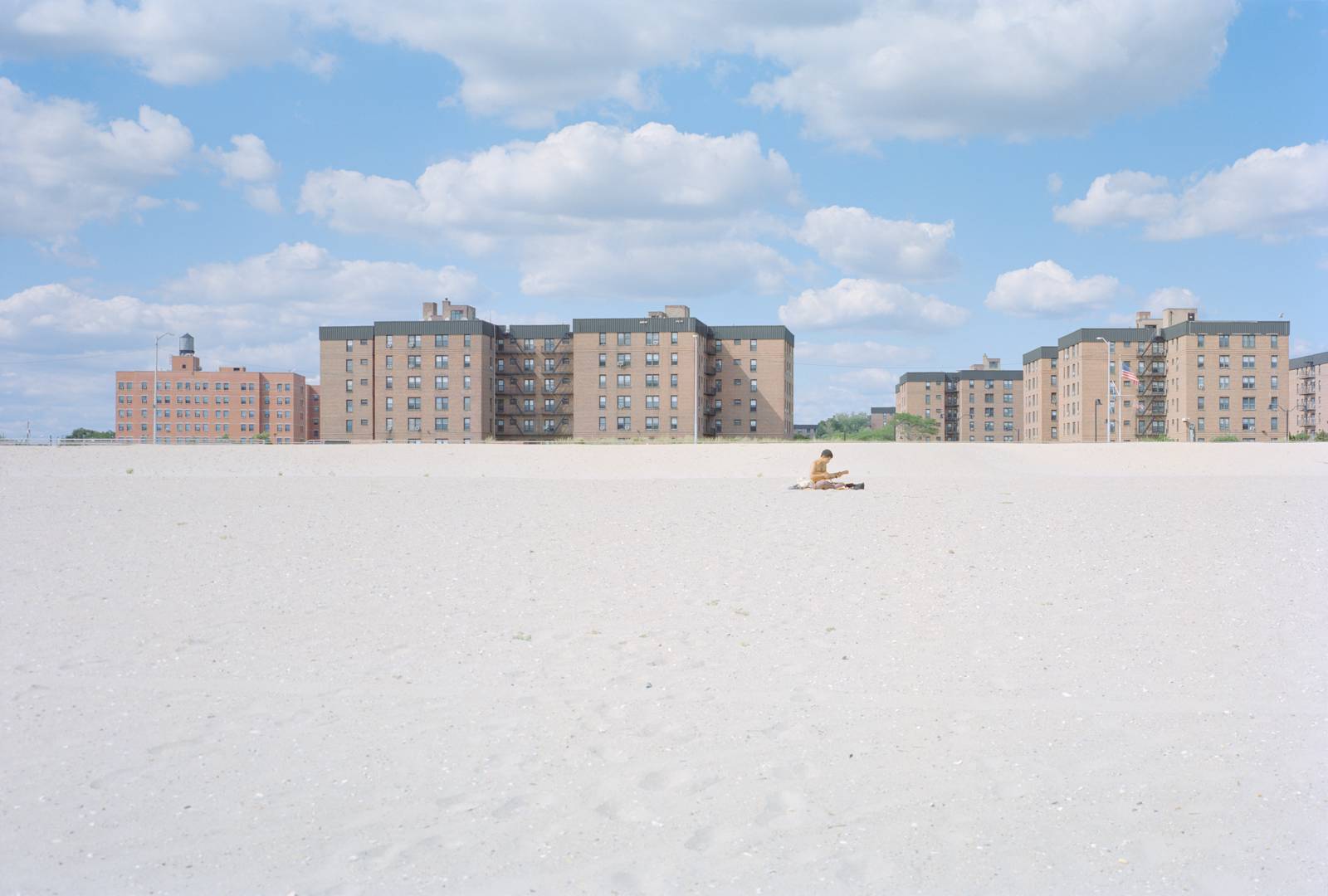 Who are the artists that inspire your work?
The film director Jacques Tati is a really big influence at this stage. I'm getting a lot inspiration from cinema these days. Gaspar Noé is another director that inspires me. There's a certain flow to his work and a certain sensibility, especially with the colour palette, that I relate to.
What are you working on at the moment?
I'm working on a still-life series based on the heart. I've been sourcing different kinds of hearts from butchers, abattoirs, knackeries. It's related to my personal health issues — I've had heart failure in the past—but it's also about heartbreak, and about cultural diversity.