A funny thing happens when you land at Mexico's Puerto Vallarta airport — it's as though the country asks you to choose your tribe. There are the wide-brimmed hat set lugging golf clubs to Puerto Vallarta, and the big sunglasses Kardashian-esque set heading to Punta Mita. But if you want to see the best that Bahía Bandera has to offer, follow the surfboards pointing to the once small fishing village of Sayulita.
Even the Mexican government has gotten hip to this local gem designating it an official pueblo mágico in 2016. For better or worse, it rivals Tulum in its cool factor, but don't worry, Sayulita hasn't lost its charm. Here's where to hang to get a taste of that authentic dreamer life.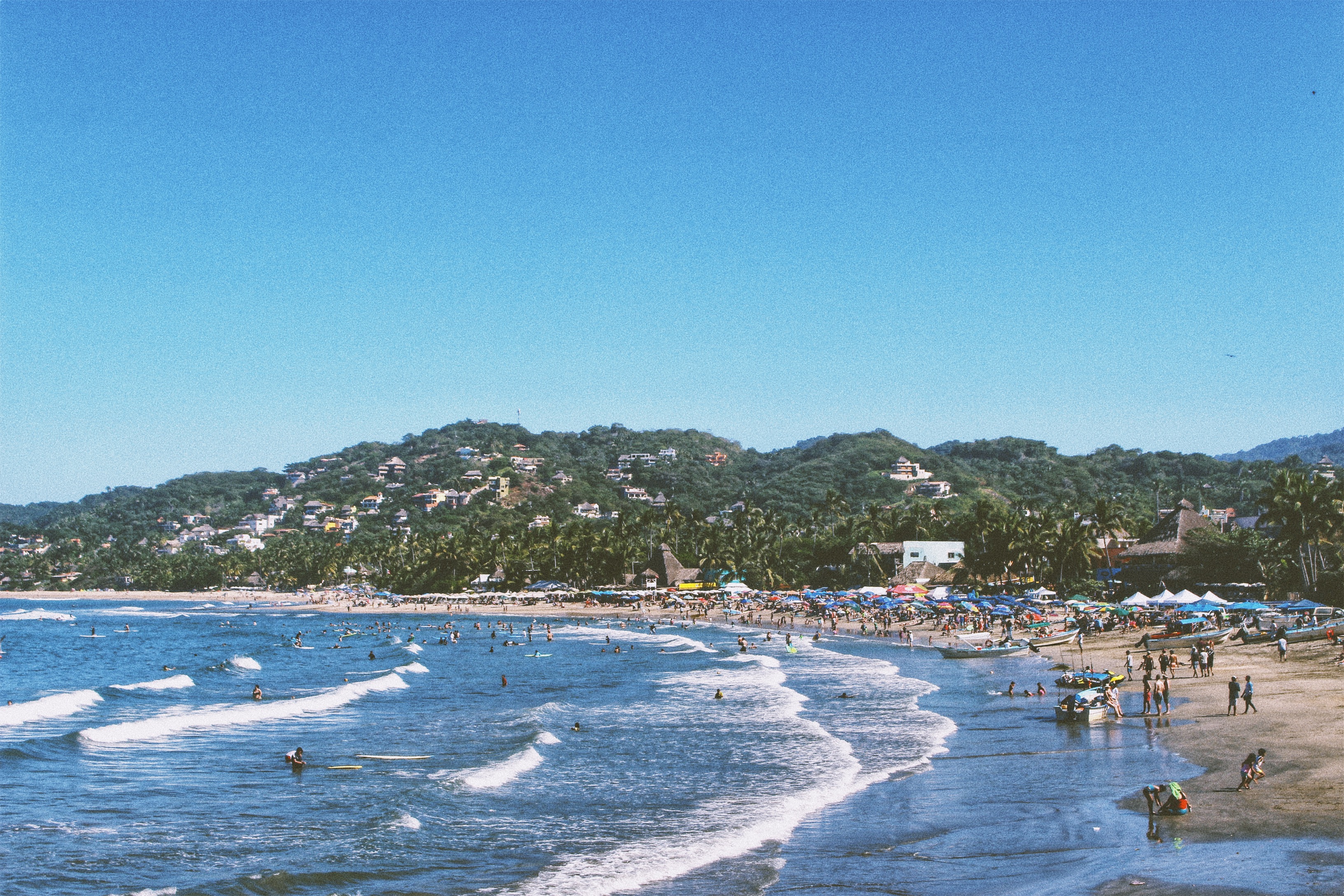 Issa Lifestyle
Life revolves around the beach here and the locals have a connection with the waves (the exercise and the array of clean eating options create some rock hard bodies). A few weeks in Sayulita will transform your spirit. It's a small fishing village with a solid mix of Mexicans and expats. Go during the weeks between New Years and Easter, without the busloads of people coming in from Mexican cities or the tourists flying in from afar: that way you'll see Sayulita at its best.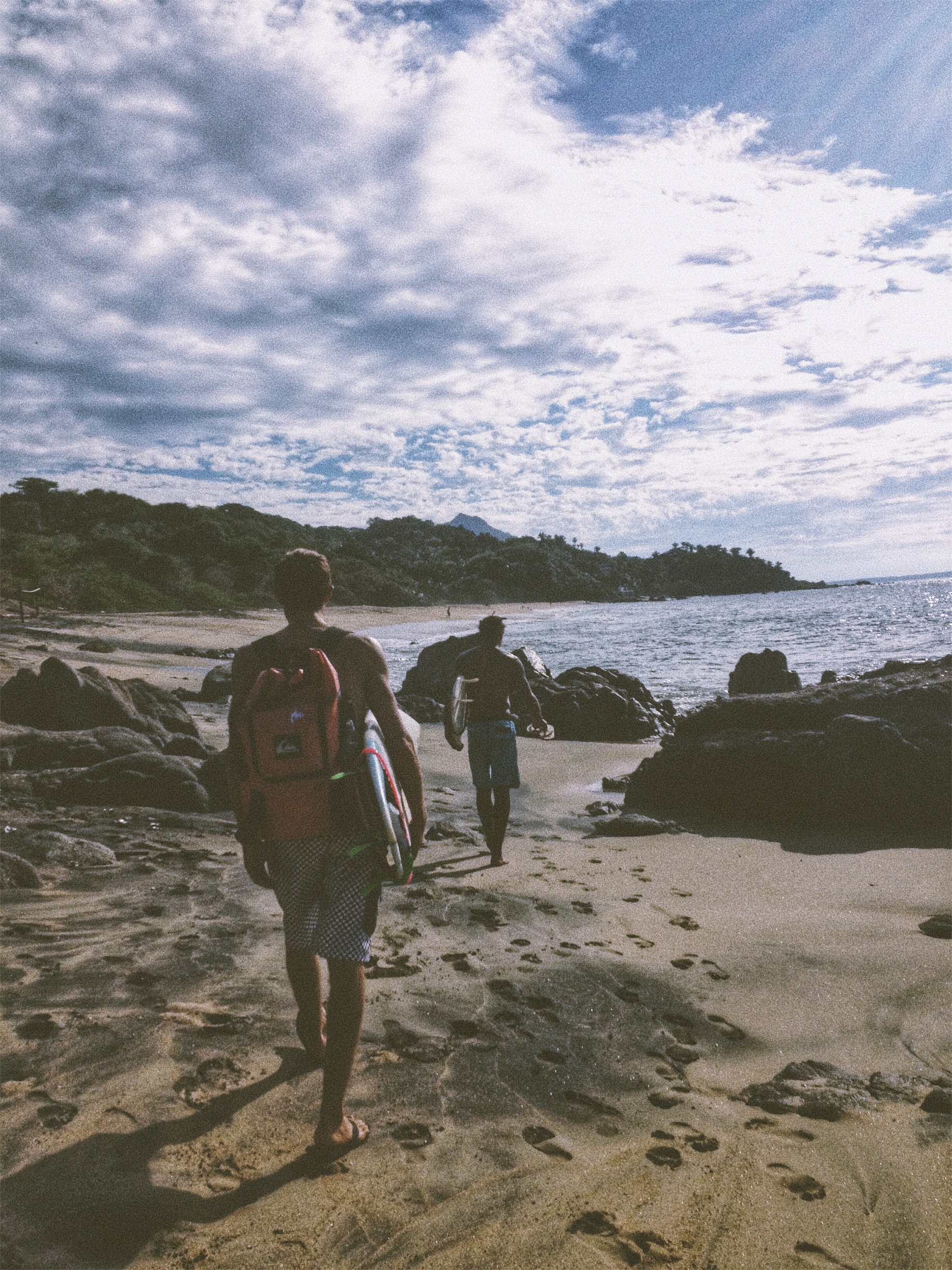 Know the Mignots
For a small town, Sayulita is home to a lot of legends: there's international surf and paddle boarding champion Nando Stalla and surfer girl/international Athleta campaign star Paola Lopez. But few inspire local lore like the Mignot family. Originally French and North African, a branch of this family settled in Sayulita decades ago and they're part of what put this little town on the map. Impossibly beautiful and sun-kissed, every member of the family (this gen, there are 30 cousins!) seems to have been born with a surf board in their hand and a direct connection to the ocean gods (they have a plethora of international surf titles under their belts to prove it). Keep an eye out for Lola Mignot: her dance on a longboard is mesmerising.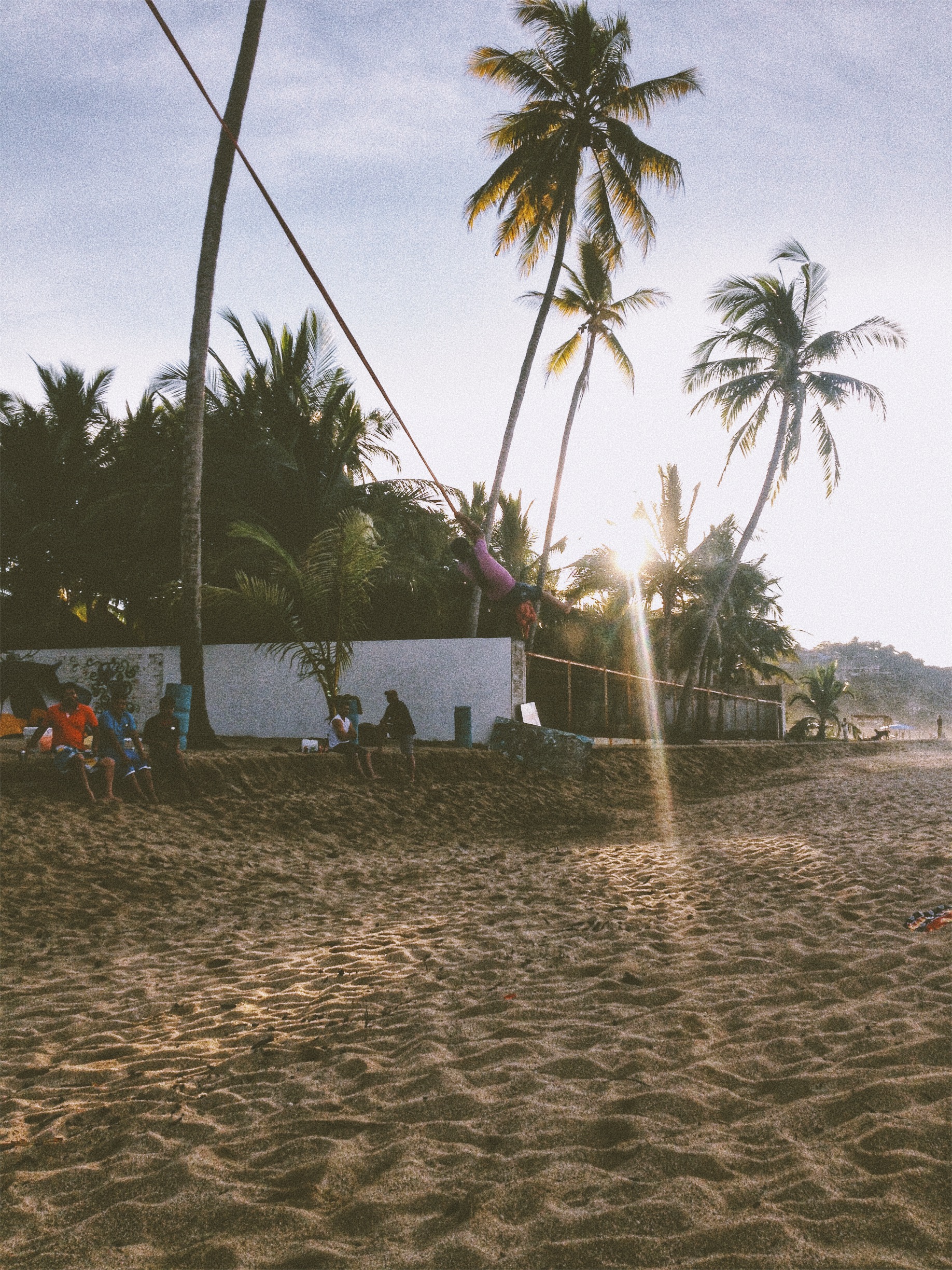 Where to Stay
If you're staying at Petite Hotel Hafa you might run into Christophe Mignot who owns it with wife, Marina. Inspired by their travels, with a heavy Moroccan influence, Petite Hotel Hafa's high design is an Instagrammer's dream and comes at a pretty reasonable price. If you're a newcomer to Sayulita and want to experience all the town has to over, bars, restaurant, nightlife as well as the beach, there's no better location than Hafa, since it's right off the town square. You'll also find Le Zouave wine bar right downstairs. Months after leaving Sayulita, you'll still be craving their delicious fresh passion fruit margaritas.
A little more removed from town — about a 10 minute walk along the beach is Villa Amor. There are beautiful views from all of its rooms and 5-star luxury amenities if you're one for a little bit more pampering but still want that Sayulita vibe. If you want to go the Airbnb route, one of the best properties in town is Casa Kukana, a three-bedroom indoor/outdoor Moroccan style villa. Built into the hills with local palapa style architecture (those cool straw roofs), Casa Kukana could be something out of old MTV Cribs dreams with its unrivalled views, pool and multi-floor terraces.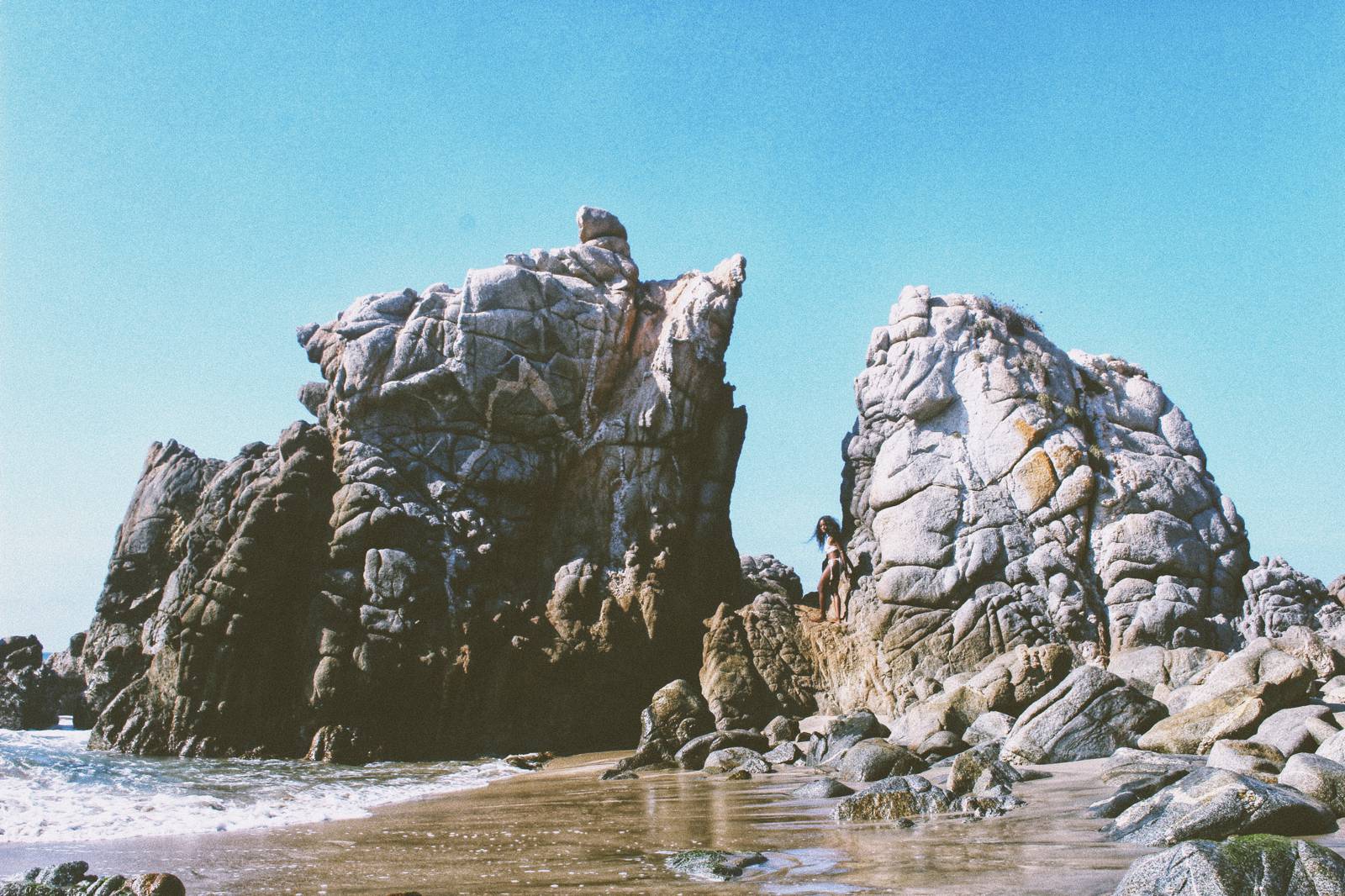 Where to Beach
Playa de los Muertos is the most tranquil beach front spot in the area (it also derives its name from the colourful cemetery that you have to pass through to get there). A little out of the way, even if you're staying in town, Playa de los Muertos is a good alternative to the main beach for avoiding the crowds. It's pretty popular with Mexican families. Go the opposite way, left, past the town beach to the north of Sayulita, through the jungle where people have spotted beautiful jaguars (years ago) and you'll find Playa Las Cuevas and Playa Malpasos. These two beaches are on a horseshoe bay and have beautiful rock formations. To get to Playa Malpasos, you have to crawl crab style through an opening in the rocks at La Cuevas Cove, but it's well worth it. During the New Year, Malpasos is home to a fun multi-day beach party.
Another great alternative to avoid the crowds (but a bit more of a hike in the same direction of Playa de los Muertos) is Carricitos Beach. The 40-minute walk here will take you through the jungle and give you beautiful views of the bay. Windswept with great waves, Carricitos is a good beach to practise surfing. And if you climb the rocks from Carricitos, you'll end up at an even more secluded local beach.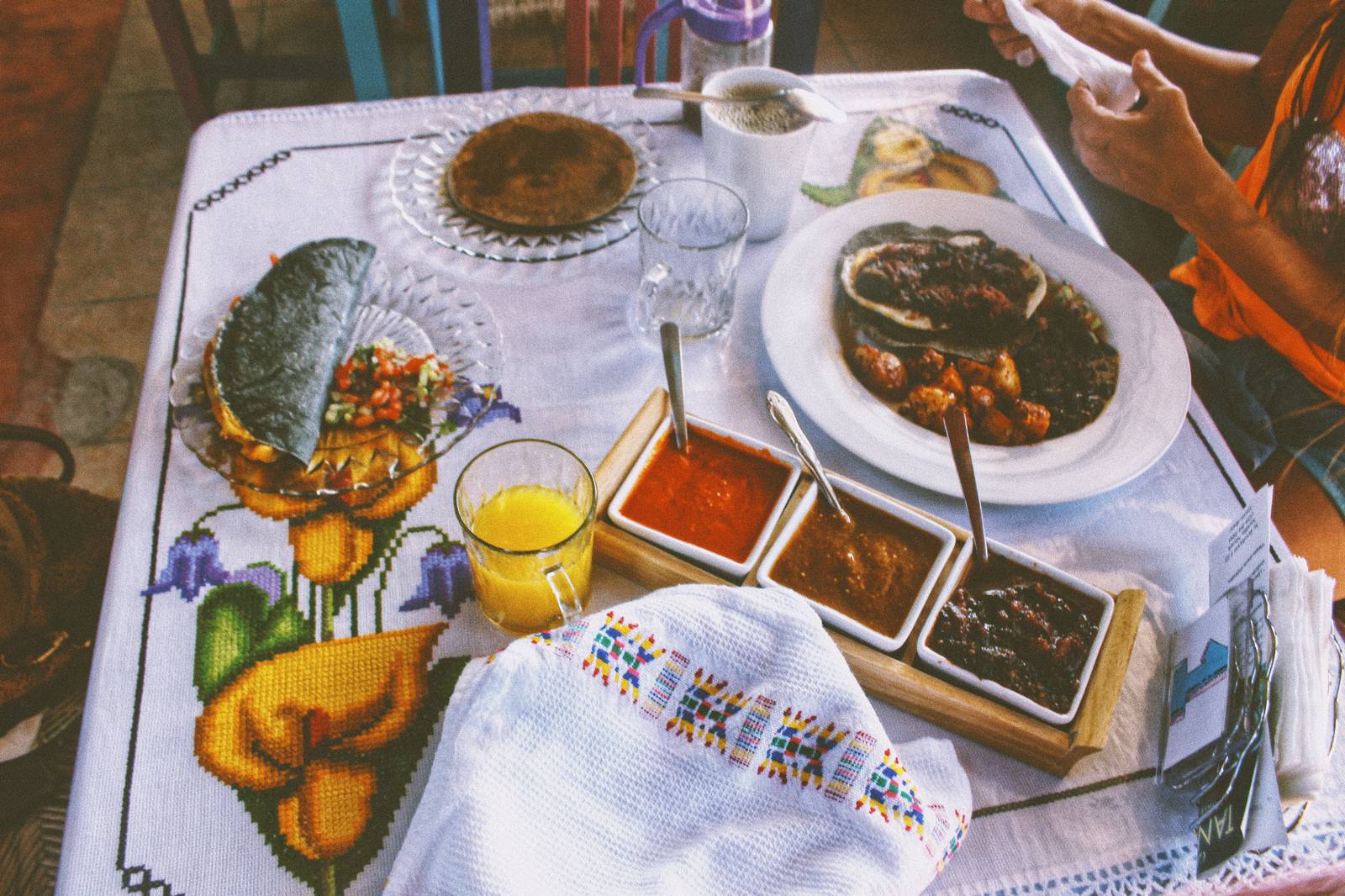 Eats
Fresh delivery sushi? Home-made Italian pasta? Argentine steak? Vegan offerings? Fresh juices and bowls? For a small town, Sayulita has a huge range of food offerings. And of course, there are tacos. If you don't think of tacos as a "breakfast food" you might change your mind after coming to Sayulita. Year round, there is a line outside of Naty's Kitchen from its opening hour, until closing at around 3pm. Naty and her family members are always there to greet you with a smile, but it's the mole that keeps you coming back. The best mole outside of Oaxaca makes eggs and toast seem so…blah!
There's nothing like seeing one of your local favourites grow and in the past few years El Jakal has grown from being a small shed on the road behind the beach to a packed restaurant and one of the mainstays of Sayulita's "restaurant row" on Av. del Palmar. Naty's closes at 3pm, so where to get your dinner tacos fix? There's no better option than sitting in the open air garden of Bicho, sipping a beer and having a variety of their seafood and meat tacos and mouth-watering aguachile.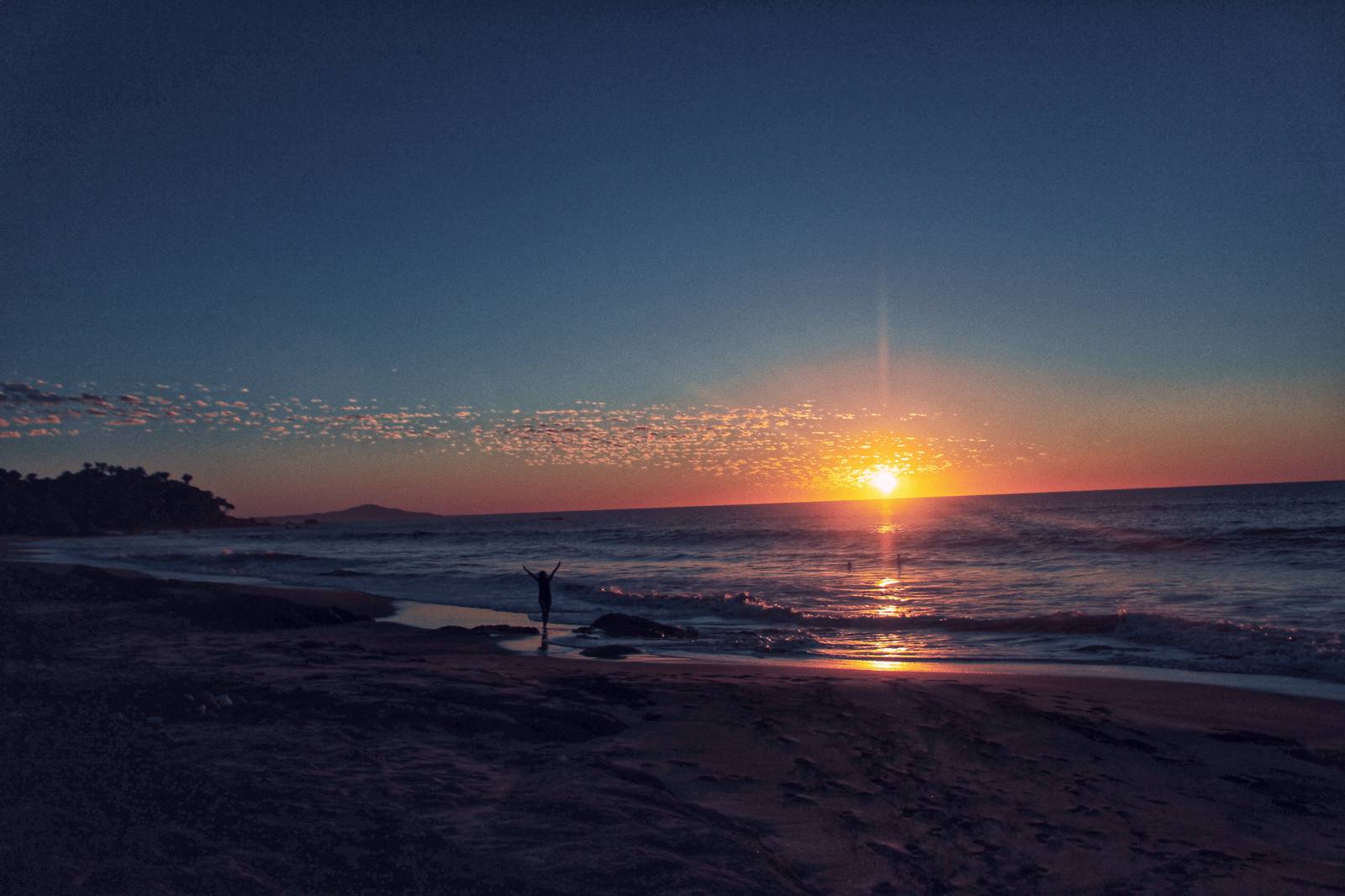 If you have a car, after a day of surfing, go watch the sunset over the valley and chow down on bar food and sip a michelada at Km 5 Surf Bar off of the highway between Punta Mita and Sayulita. Another great place in town for micheladas is Lucid, but there is no better place to have a drink, watch the sunset and listen to the waves than at beachside bars like El Camarón (where you can also find a great Cumbia night) and El Patio.
Want your bevs in a delicious artisanal popsicle? Head to La Reinita paleteria for flavours like Tamarind Margarita or Lime, Cucumber & Raicilla (a product of the agave plant, raicilla predates the Spanish arrival in Mexico and originates from the Jalisco state). There are great raicilla distilleries gaining attention like Estancia Raicilla. It has the smokiness of mezcal, a subtler taste than tequila and a much gentler hangover!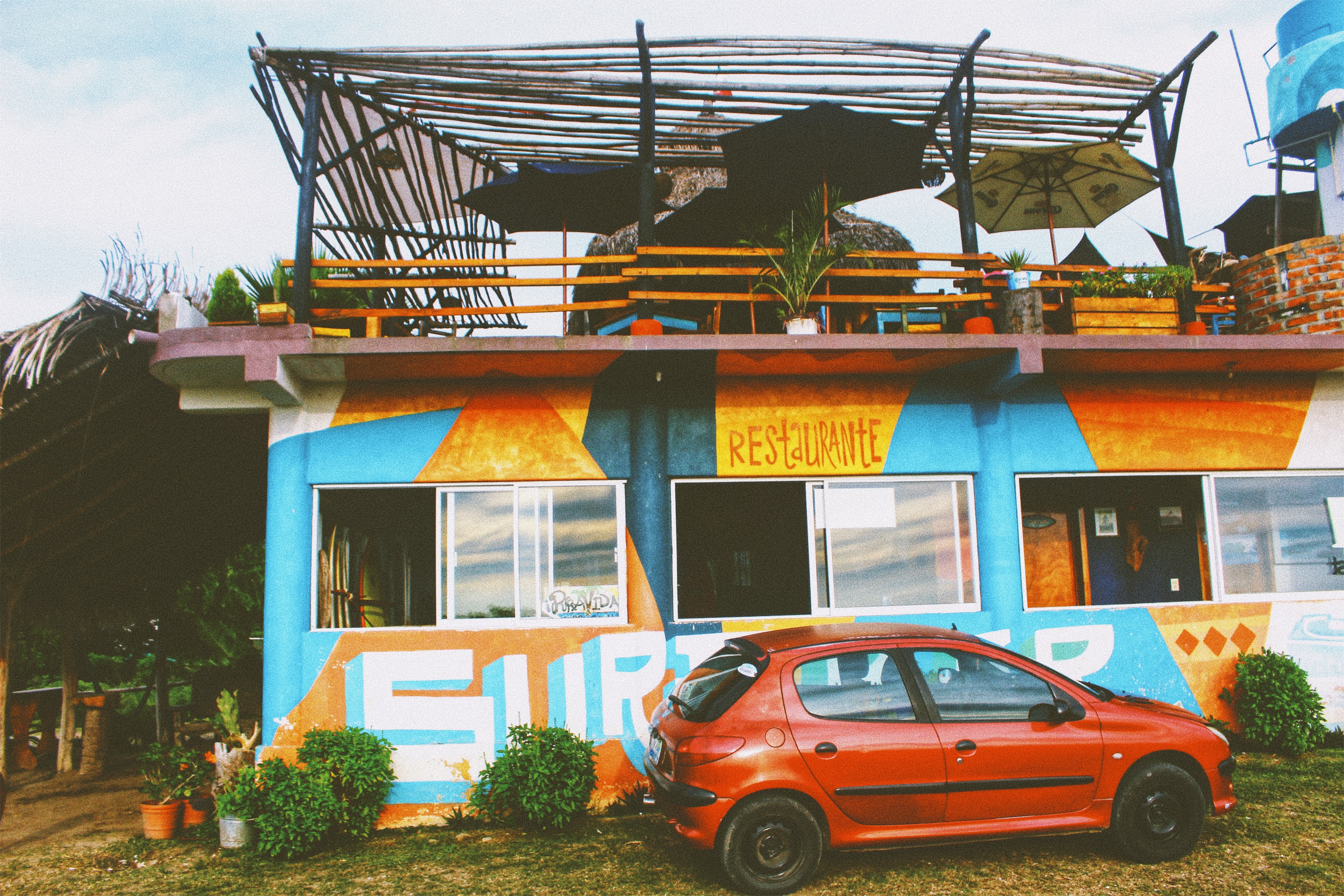 Exported though it might be, there's a knowing smile you give to someone that you see with a strand of pearls on a leather string. You've been to Sayulita. Get your pearl at Pachamama, one of the original creators of the style. Pachamama is a concept boutique founded by the Mignot sisters and the shop for luxe Sayulita boho-chic style.
Another spot you have to check out while in Sayulita is Ula Boutique, owned by stylish, surfer Paola Lopez. Having spent extensive time in both New York and LA, there's definitely a great city edge to Ula Boutique, meaning you will wear those vacation again.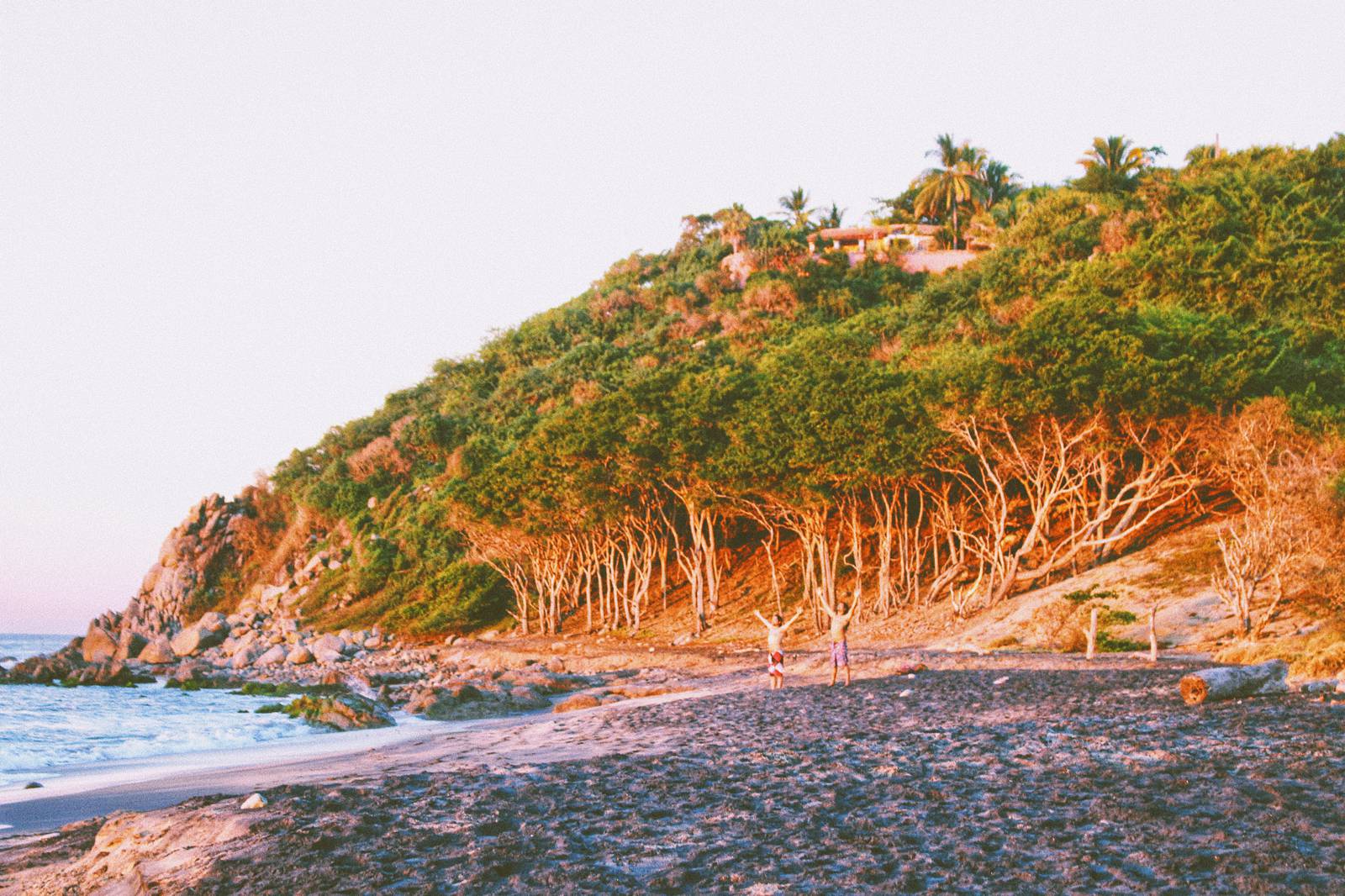 Stores
Speaking of New York, if Sayulita style mixed with calm ocean minimalism is more your cup of tea, head to Evoke – the boutique owner Brittney Borjeson is a New York transplant who first visited the town in 2012 and fell in love, making it her home and founding this boutique with the original concept of Mexican crafts and artefacts. Working with native Huichols to create yarn designs, Evoke brings traditional Mexican craftsmanship to new audiences. This is where you go to get that centrepiece for your flat.