For many years now, 22 to be exact, Supreme has been synonymous with New York City, downtown and skate culture. James Jebbia, founder of Supreme, started the skate company simply because he was drawn to the power and rawness of skating.  A rawness that's integral to the product, and continues to shape its cult appeal.
The opening last night saw Supreme kin in attendance from all over the globe, including employees, extended family and skaters.  Everyone from Chloë Sevigny, Kim Jones with his dog, Virgil Abloh, Lucien Smith, Fraser Cooke, Gosha Rubchinskiy, Ian Connor, Michele Lamy and Rick Owens, Sarah Andelman, Daft Punk, the brand's Creative Director Angelo Baque and of course, its founder, James Jebbia all gathered at the store to celebrate the opening.
After the party was the after-party, held at Balajo, a slice of NY was bought to Paris as Cam'ron performed, followed by DJ sets from J.Scott aka A$AP Snacks and London's Benji B, and then Parisian rap duo PNL took to the stage.
With branches in LA, London and several in Japan, Supreme has always kept their ethereal conglomerate identity alive regardless of the location.  The latest store opening for the brand finds us in the Marais district of Paris, which could be comparable to a downtown if Paris had such a thing.
Authenticity and elusiveness has never left the brand – even after over two decades.  Supreme has gained momentum while retaining the brand vision and has stayed true to its roots.  At a time when most brands would jump at the opportunity to get under the umbrella of a corporation and expand, Supreme kept it independent, steady and strategic.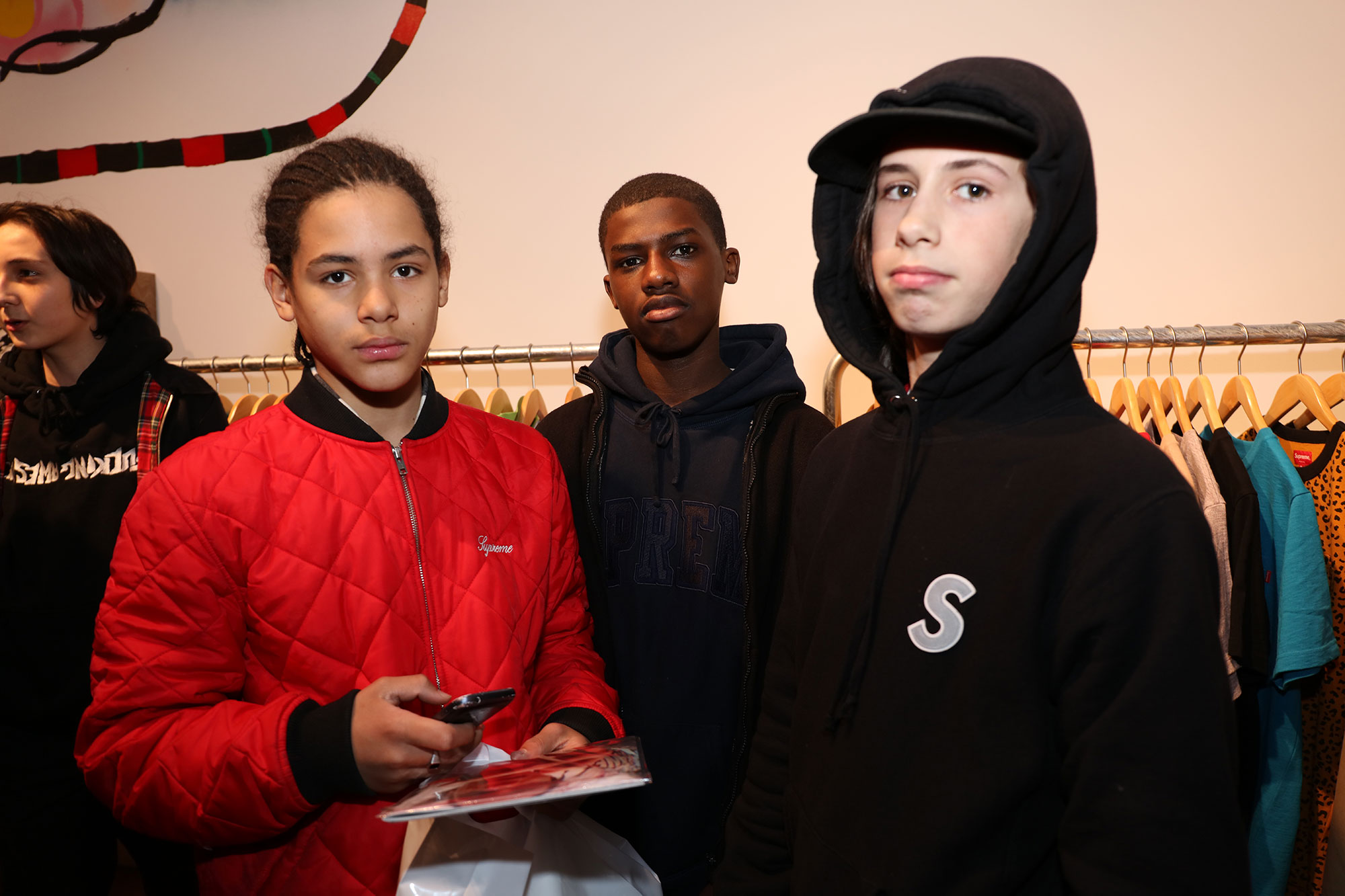 Supreme has taught a myriad of upstart brands how to market and sell their products down to the aspect of supply and demand. If cool had a classic it would be Supreme. A brand famous for its "Box Logo Tee" (and yes there's a Parisian exclusive) can thank its out of the box thinking for an unrivalled cult status. And, if the attendees of last night are anything to go by, Supreme's Paris store launch in essence reflects its success.
Long time brand buddy Mark Gonzales worked on a sculpture for the store and Wierdo Dave, also part of the extended brand family, created a mural for the Rue Barbette location.  The same signature minimal, clean, spacious and modern interior you experience at every Supreme store has come along for the ride in Paris. The store is well lit but not too bright with a focus on the product, like a kind of gallery for t-shirts, hoodies and decks.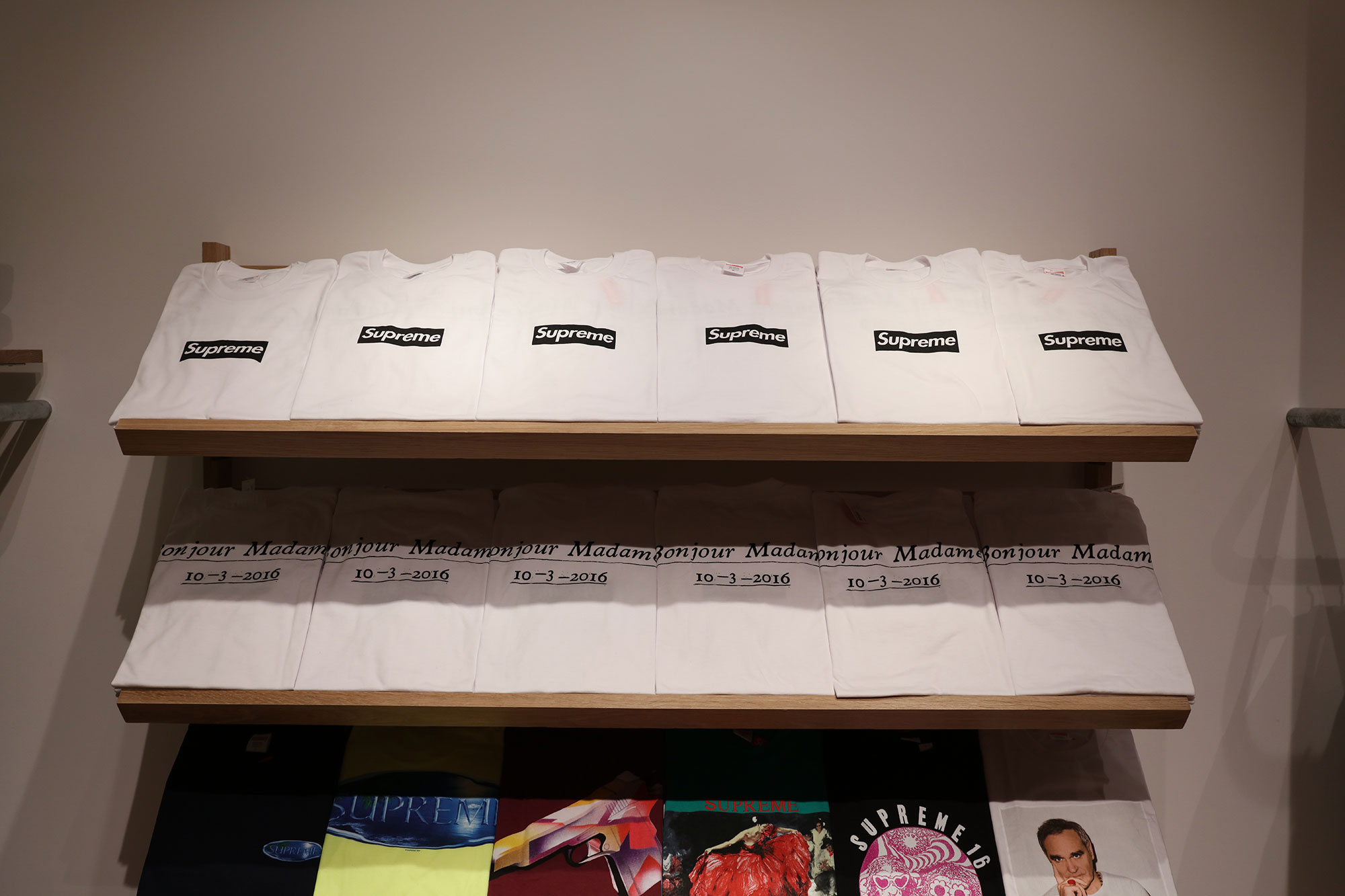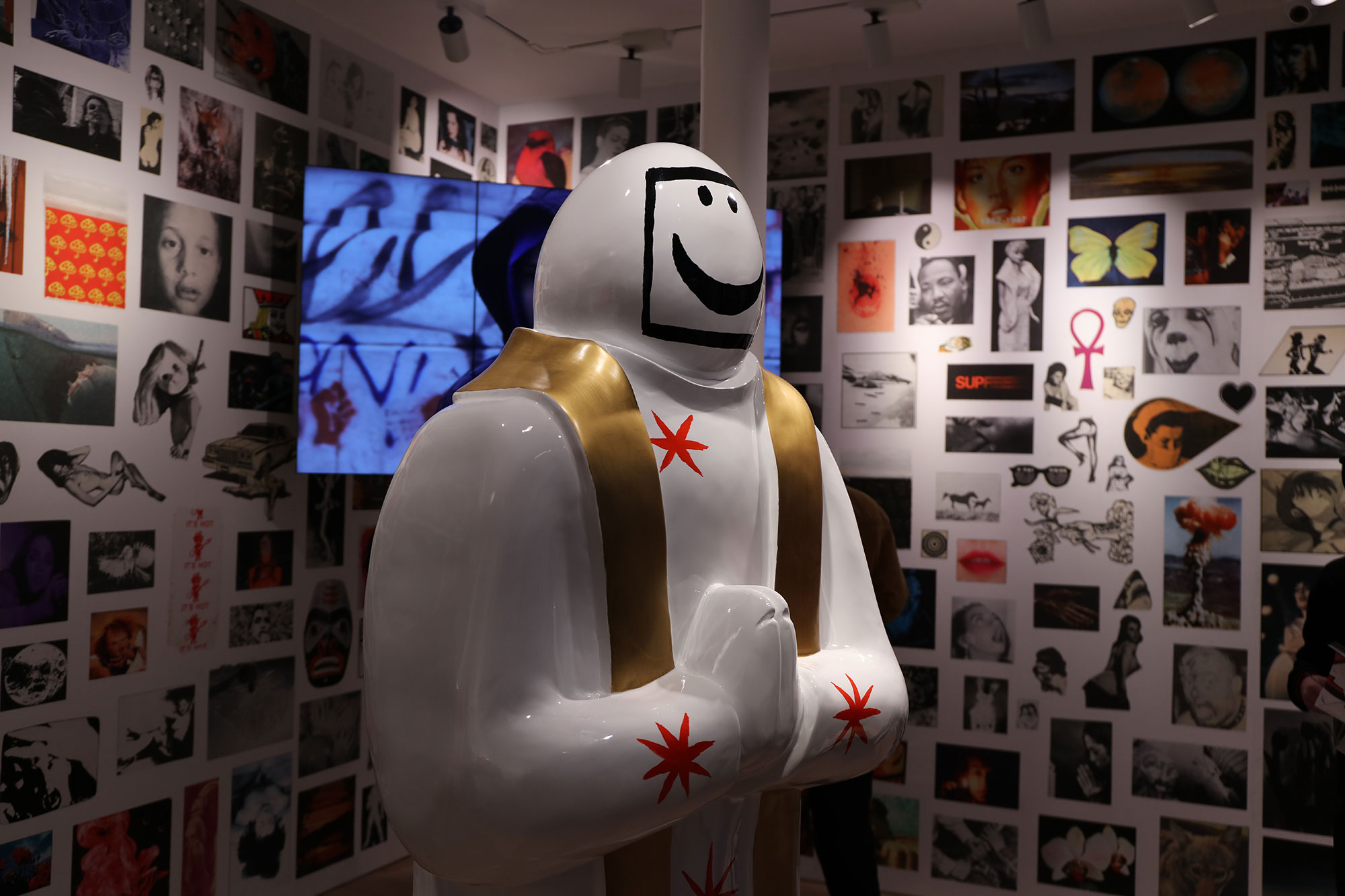 All of the store employees have a skater-only prerequisite for employees, which is no different here.  Long-time Supreme collaborator, William Strobeck, filmed a skate video in The City of Lights for the shop that features Jason Dill, Sean Pablo, Kevin Bradley, Sage Elesser and a myriad of young up-and-coming Parisian skaters, which will be played at the location.  Perhaps an homage to the past and a look at the future generation of skaters.
Supreme Paris opens its doors today at 20 Rue Barbette.  World Famous Supreme Team – we salute you.