For over six decades, the California-born artist Betye Saar has been creating art that's grappled with racism, oppression and emancipation. She uses a wide variety of materials (mainly found in flea markets or scrap heaps), which she collects and puts together into sculptural collages. She also works with family photos and newspaper excerpts to create intimate, poetic works that sharply observe and comment on African-American history.
Her pieces have been bought by the most important museums and collectors worldwide and she's currently on show in an overview exhibition called "Uneasy Dancer" at Milan's Fondazione Prada. Amuse chats to her about making art in her kitchen, supporting the Civil Rights movement and people's fear of "other".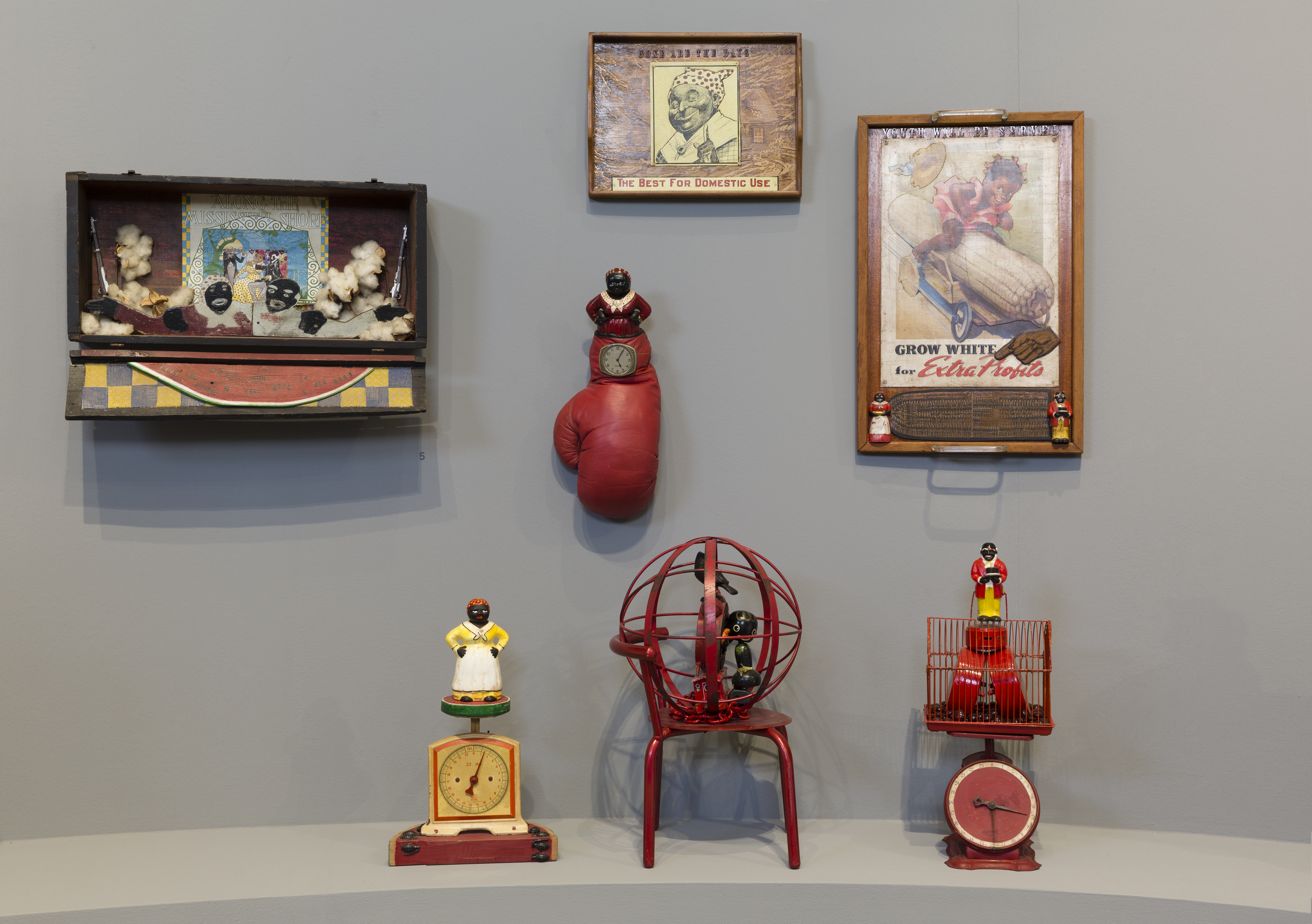 When did you start to be an artist?
You know I'm 90 years old, right? So it's been quite a long time! It's therefore often difficult for me to remember everything. It started in my childhood, I was seven or eight, because on every birthday we painted pictures with watercolours or coloured pencils. We learned this from our mother, who painted very well. Later I studied art at the school and then studied design. In Long Beach, California, I came across the art of printing graphics.
You have also continued to work in California?
I have lived in Southern California with my three children and had to look after them. I tried to make art whenever it was possible. I made my art in the kitchen and was a kitchen artist, which is how many women started at that time. If you have the inspiration, then you can make art everywhere.
One of your early works Black Girl's Window from the year 1969 is in the permanent collection at MoMa in New York.
Because the print graphics became too flat, I decided to hang them in window frames and then decorate the frames with other objects. Black Girl's Window was both autobiographical and political. It was also an object and the first work where printmaking was transformed by mixed media. I work basically. I find something, combine things and put them together. In the 1970s the starting points of the prints were always pictures of my young children.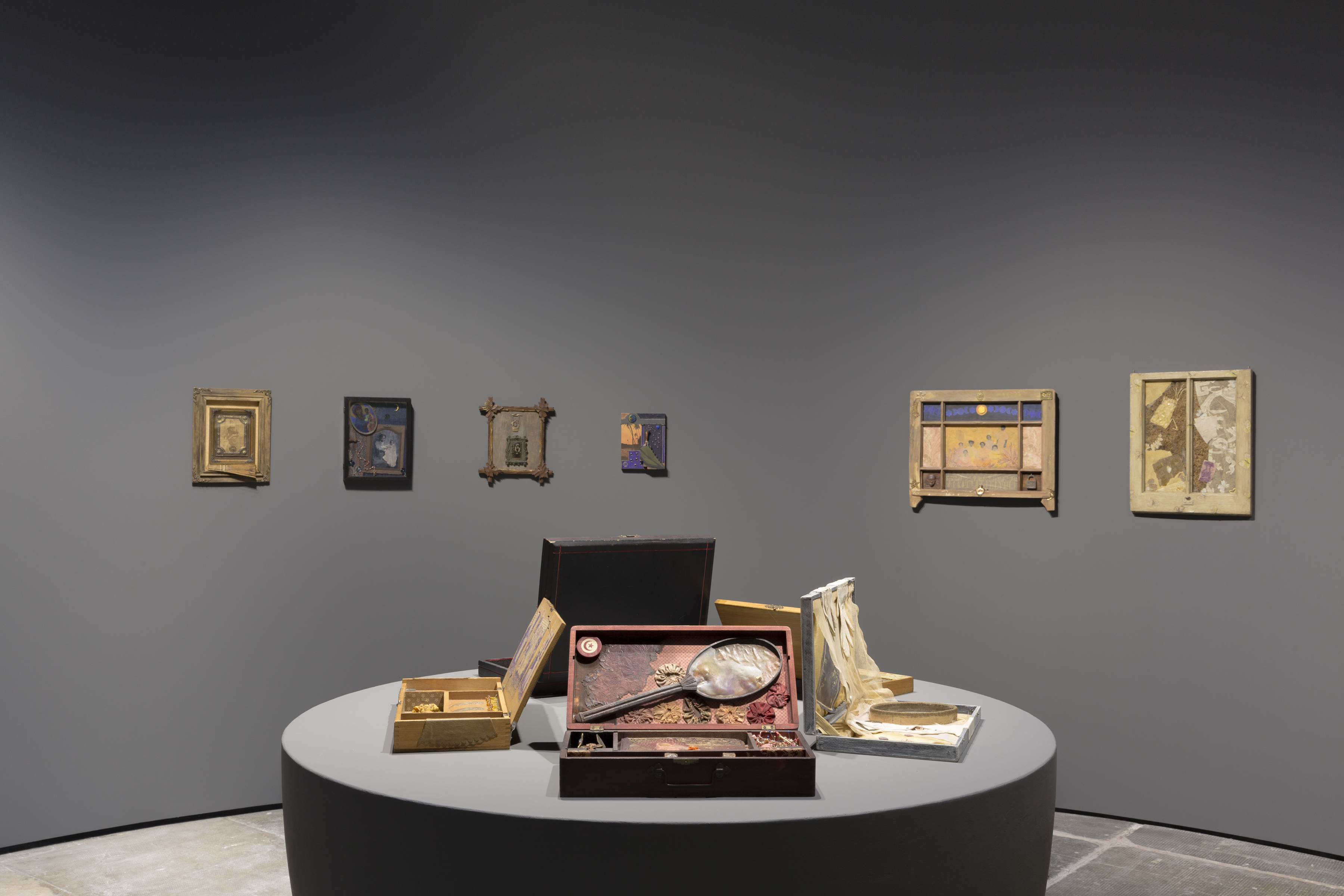 And when did your art become political?
Since the '60s, I've collected photo material of African-Americans. When Dr. Martin Luther King Jr. was murdered, I tried to show with through pictures how things were. Politically it was very unpleasant for us at the time. I have never been really active in the Civil Rights Movement scene, but with my paintings, my art, I have tried to support them. Nevertheless, the viewer always decides whether art is either political or social, or both at the same time.
In your current exhibition at the Fondazione Prada you can see a lot of material of families.
That started in the middle of the '70s. I had a great aunt who came with a large suitcase full of photographs from their family from Kansas City. When she died, I got the unknown material. That is why so many photographs are full of people in my works. I didn't know them, but we all have the same background, the same family history, without really being a family.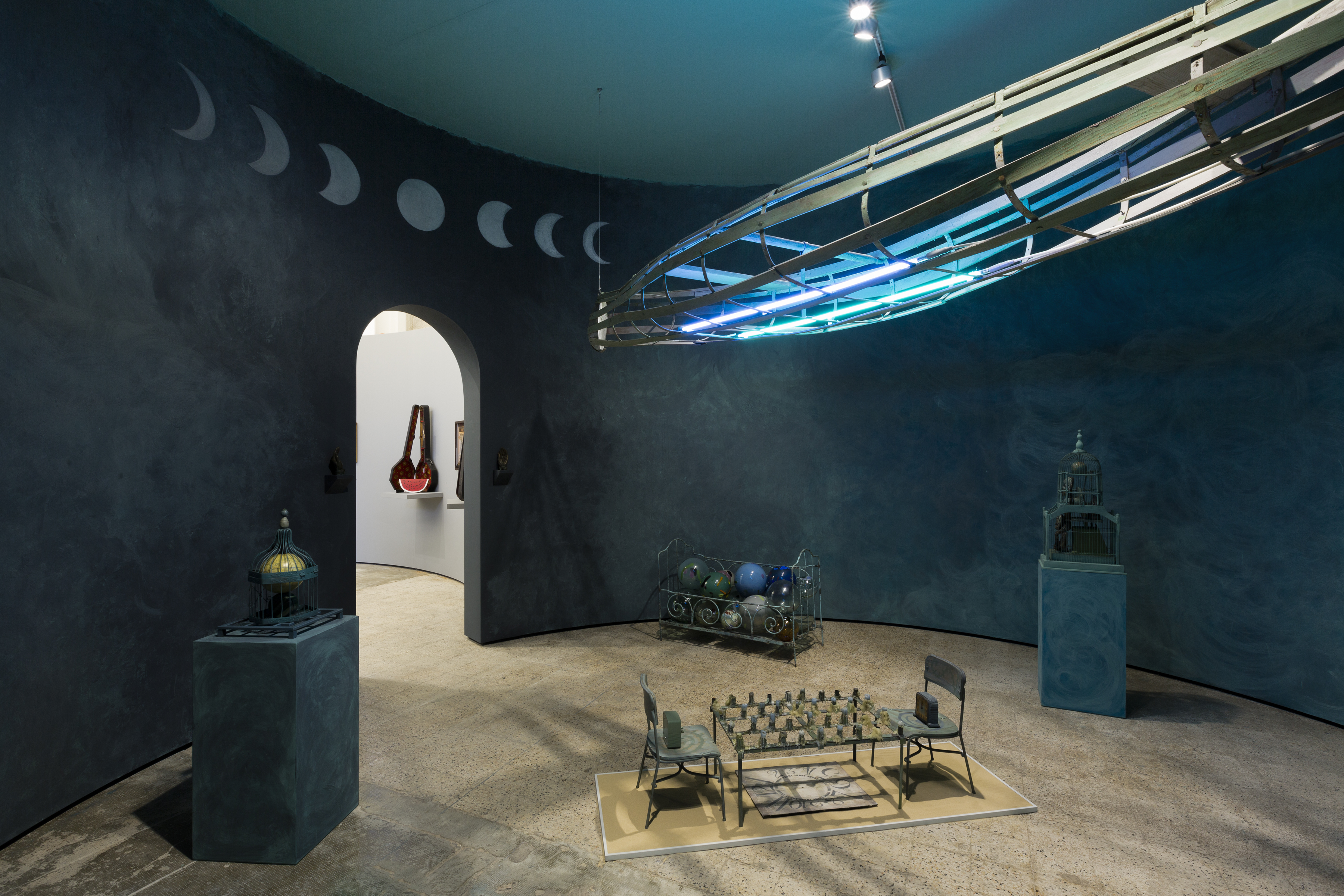 The future also plays a role in your work. In one exhibition space, for example, there's an installation that reflects your personal vision of the future. 
Yes, the installation The Alpha & The Omega was created exclusively for the Fondazione Prada. The beginning and the end. It's about life. The canoe hanging from the ceiling in the room carries the past into another world.
The title of the exhibition is "Uneasy Dancer." What does that mean? 
The show is an overview of my work. It's not a retrospective. It's from the '60s until now. For me, life was always a journey that started when I was a child and it's still going on. We are neither birds nor fish that fly or swim, but we move on our legs. We crawl, run and dance. And at some point running is difficult for us, so it is a clumsy dance – an uneasy dance. And I document this path in my art.
Is there a topic that you are particularly concerned with today?
Yes. An important issue is racism. Why is it so persistent? Who is racist and who suffers from being a victim of racism? When American policemen shoot African-American citizens, it must be discussed. In our country and in my work, I am concerned about the "black and white" problem. In other countries, it is always about "who is the other?" There are always people who are against others, which is just the same in Europe with the refugees.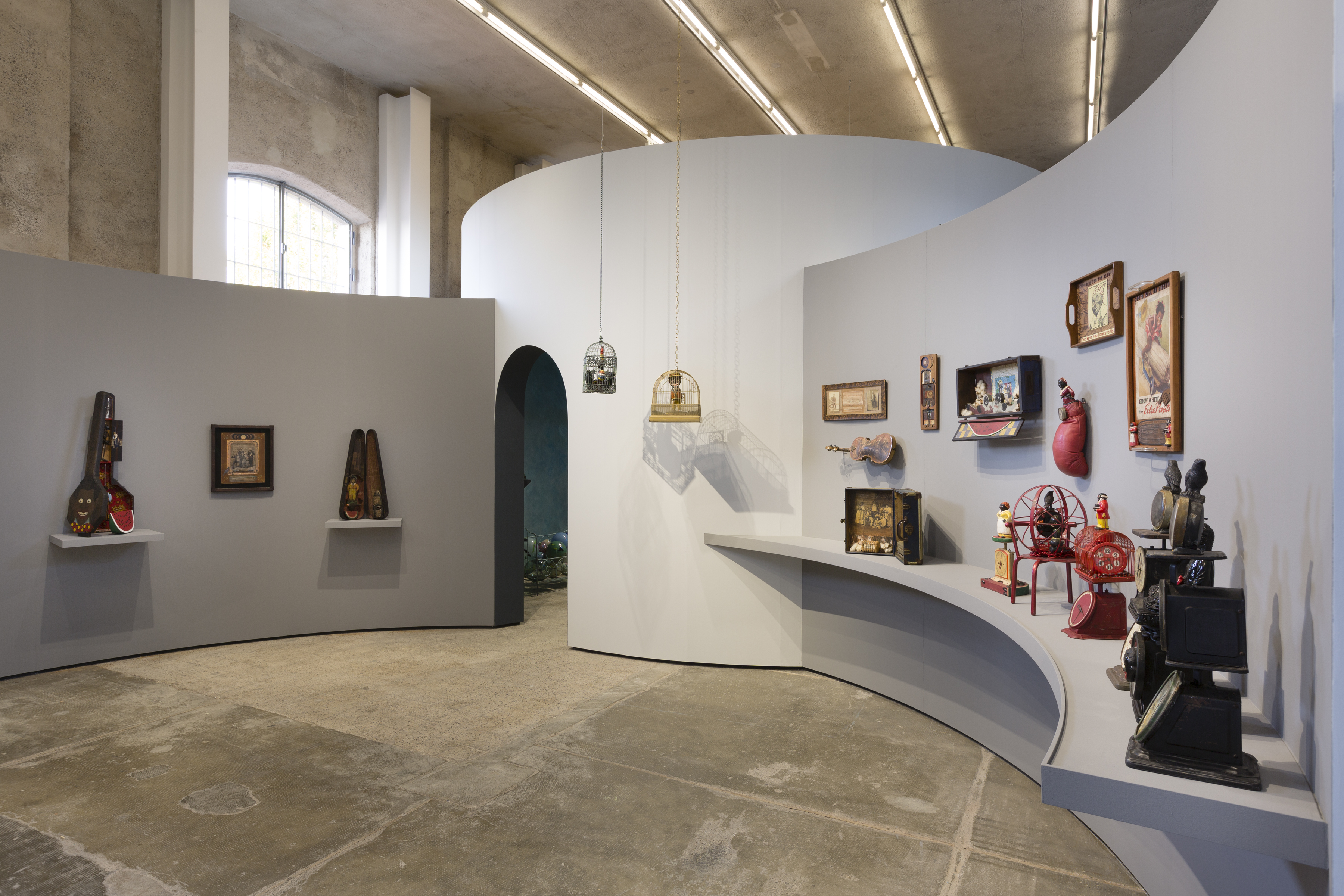 Has your understanding of art and the approach to work changed over time?
It changes every day. Because I work with found material, my inspiration always comes with the objects and other arts. Literature, music – they all give me input. I have never had any fixed ideas, so everything changes all the time.
Are the possibilities of inspiration infinite? Do you have any restrictions?
Time is the only restriction. It limits everything I do. But I like that. Because when I'm restricted, I can make certain things faster.
Betye Saar: Uneasy Dancer is on at Fondazione Prada in Milan until 8th January 2017. fondazioneprada.org
Credits:
Photos: Installation views/Roberto Marossi, Courtesy Fondazione Prada.
Main image: Betye Saar, Black Girls Window, 1969,  Mixed media,  35.75 x 18 x 1.5 in (90.8 x 45.7 x 3.8 cm), Collection of the Museum of Modern Art, New York:  The Modern Women's Fund and Committee on Painting and Sculpture Funds
Topics: