"Click here to confirm that you accept and are willing to experience a complete spiritual transformation through a process which involves music playing from your browser and pop up windows." This is the greeting that you'll get on the homepage of the Pure Spirit Club, an interactive spiritual experience that brings together the Internet and meditation, with music as the connector.
Hailing from Bulgaria but currently based in Berlin, Goro (formerly known as Mojo Goro) has been making experimental, club-based electronic music for a while and has made a name for himself within the underground music scene, supporting collectives such as Classical Trax.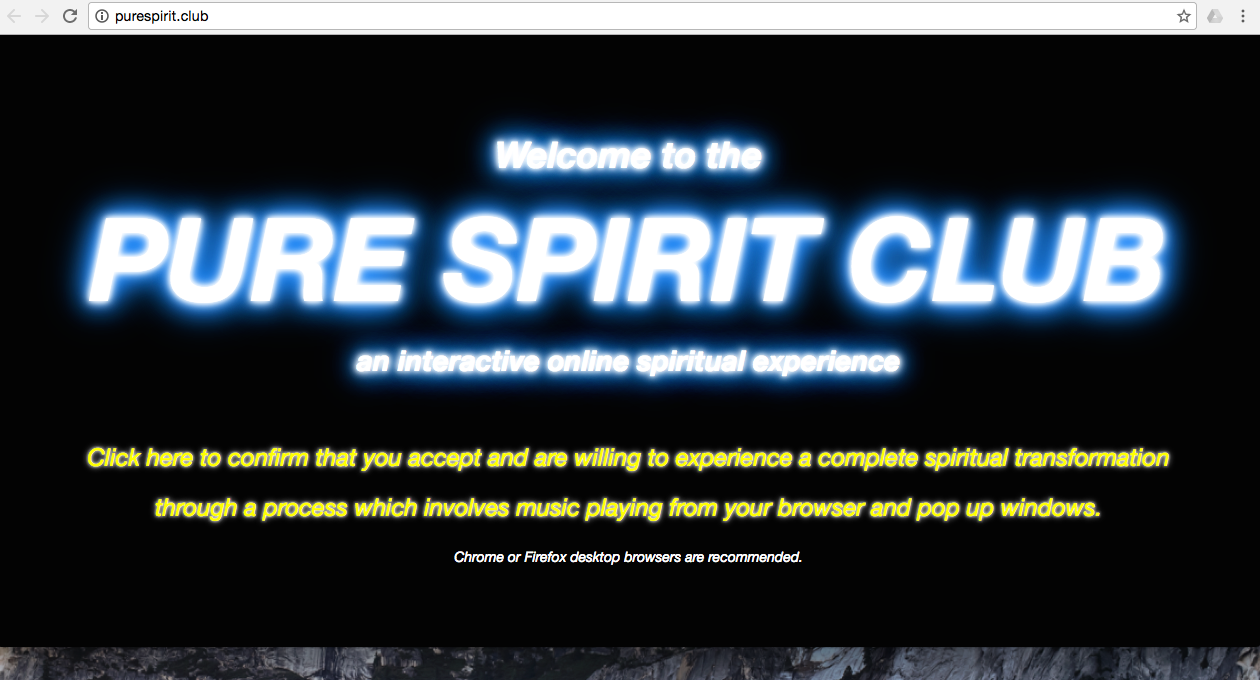 After the release of his latest EP, White Dove, he decided to expand on the ideas behind its opening track, Pure Spirit Riddim. Having developed a strong interest in meditation, Goro came up with the concept for Pure Spirit Club, an interactive guided meditation website.
Strongly in tune with the current trend for low-fi websites, which hark back to the of early days of the Internet, his new project relies entirely on pop-up windows, GIFs and text-based guidelines to help the listener reach the highest ground, with Pure Spirit Riddim as the sole soundtrack.
"To me, all meaningful art comes from a thoughtless state of creativity, but in this case going deeper into that state is the aim of the art itself," he tells Amuse. Having created the track in a meditative state—despite its seemingly aggressive vibe—it only seemed natural for him to work on a project which would bring together both his musical work and his newfound interest in mindfulness.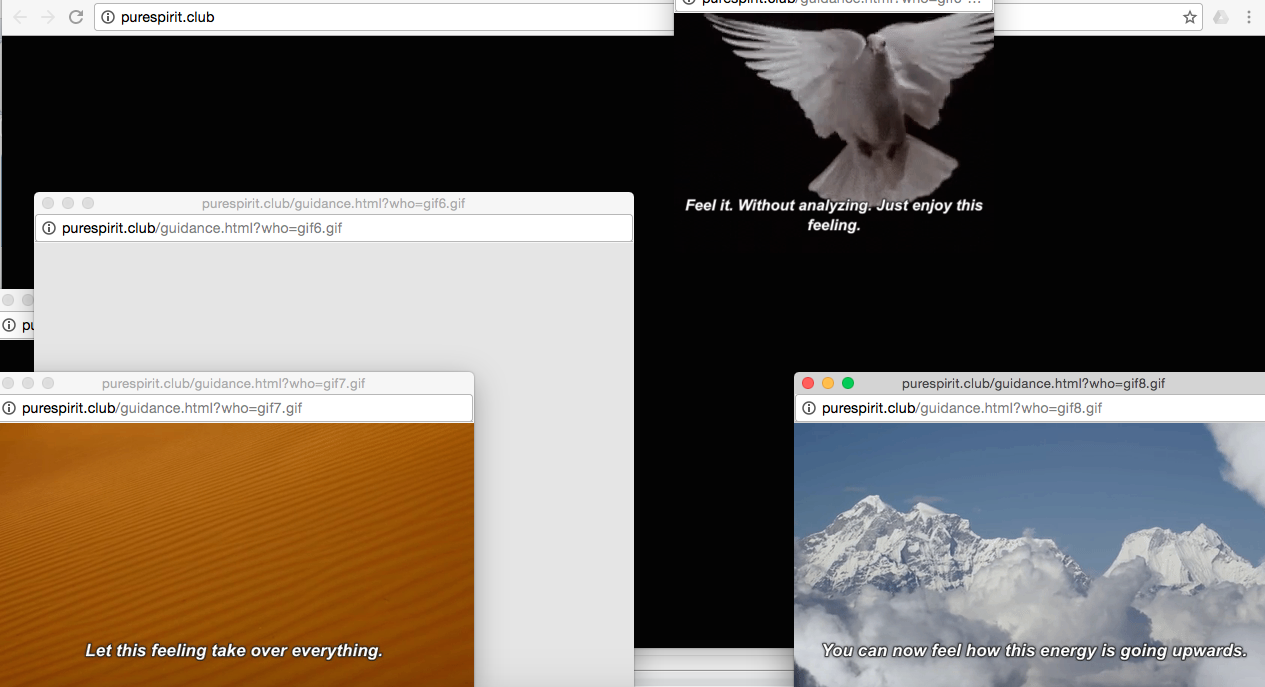 The fact that Goro is using the Internet to make art is partially means-based. While Beyoncé and Frank Ocean have been releasing visual albums (a trend that has triggered the revival of the MTV VMA for Breakthrough Long Form Video, for the first time since 1991), Goro is of course dealing with much tighter financial constraints.
Using the Internet was a way to both pay homage to the medium through which his music is released and to show that art needs to take up the challenge of reinventing itself. According to Goro, "We live in times where our perceptions are 'spoiled' with too much information of every kind. Art has no other choice but to expand beyond all frames and formats in order to stay relevant".
He insists that his generation is "multi-talented and ready [for things to move forward]." In a time when the (very costly) David Lynch-approved trend for TM (Transcendental Meditation) may seem out of reach for most, Goro is offering guided meditation for free and to all who need it. Turn your ad-blocker off and find enlightenment.
Try out the Pure Spirit Club for yourself: purespirit.club