Officially Portuguese, but 1500km from the coast, the nine islands that make up The Azores are the only land between Portugal and New York City. Deemed "Europe's Hawaii", the islands are lush green and packed with waterfalls, volcanic lakes, hot springs and crashing surf. Unspoilt and unheard of, this is one of Europe's last true wildernesses.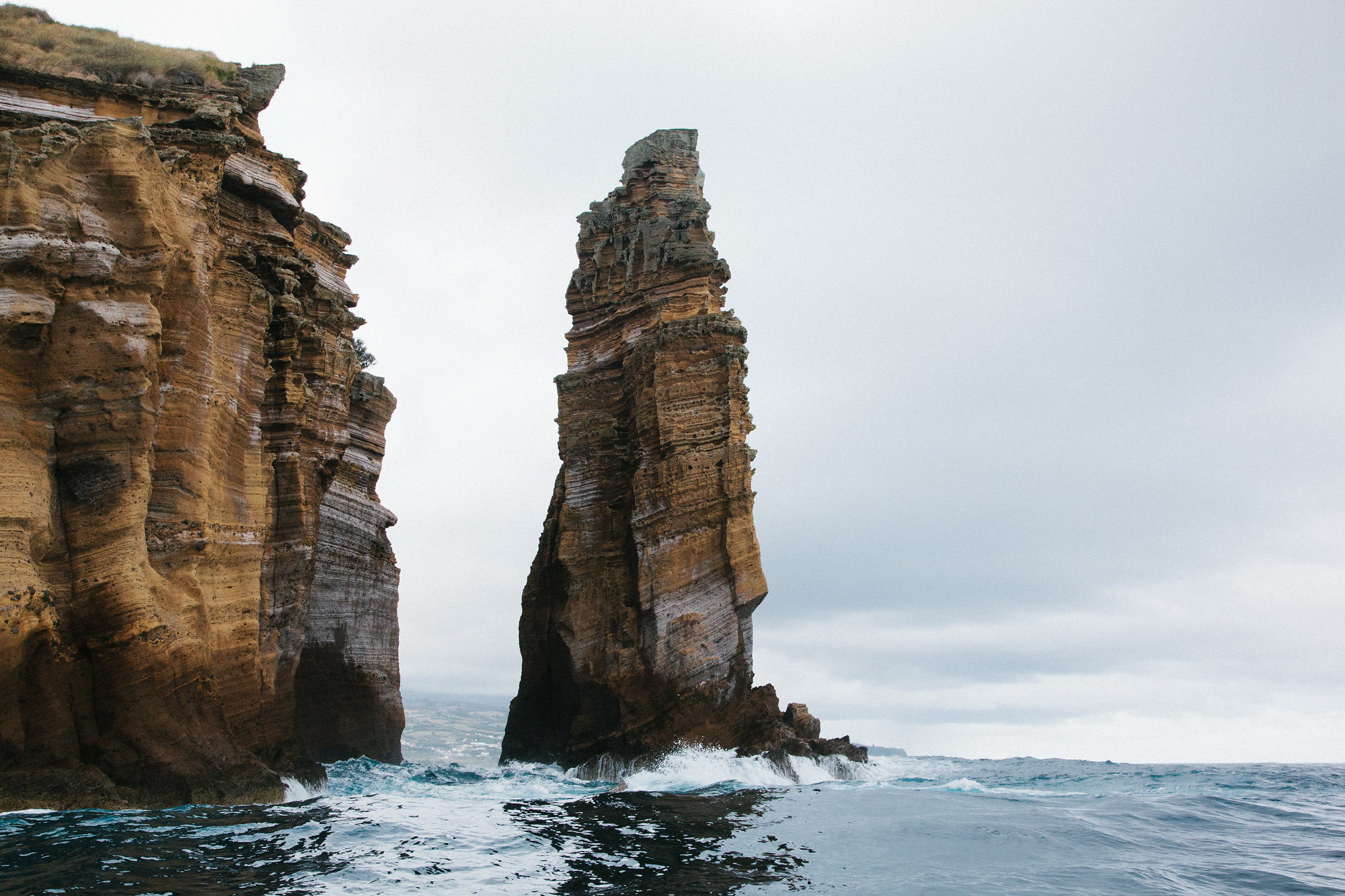 Sao Miguel is the largest of the islands and perhaps the most diverse. Here you can hike a volcano, swim in a treacherous mid-Atlantic swimming pool, bathe in sulphuric thermal baths or dive beneath a volcanic crater.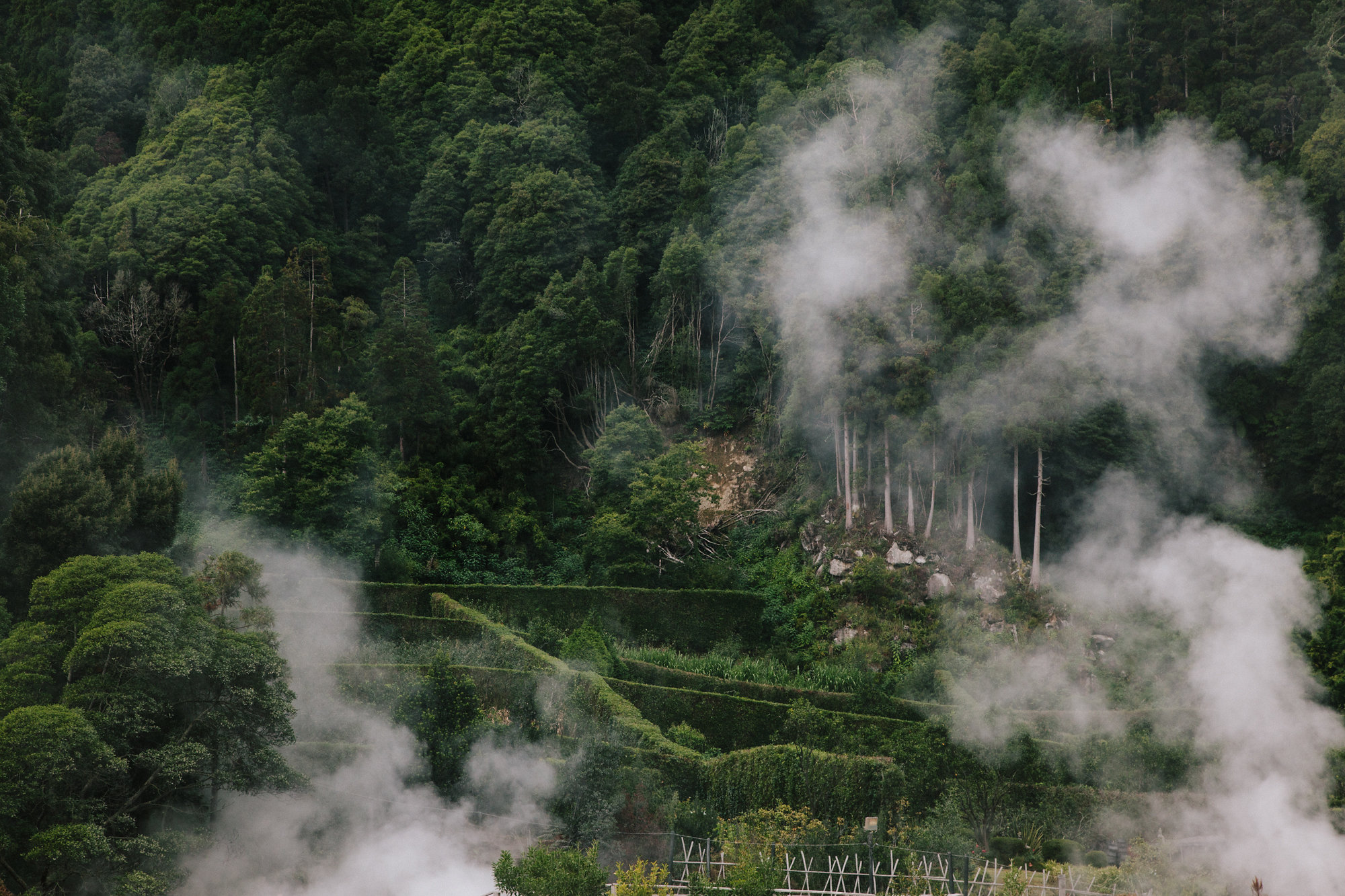 The most well-known spot on the island is the town of Furnas, famed for its thermal waters. Hot springs run like rivers through the village. The earth is so hot here and the local speciality dish is a stew baked for five hours beneath the ground. Make sure you stop by the Furnas Boutique Hotel, once a traditional bathhouse, but now a four star wellness resort complete with a sexy black stone thermal swimming pool.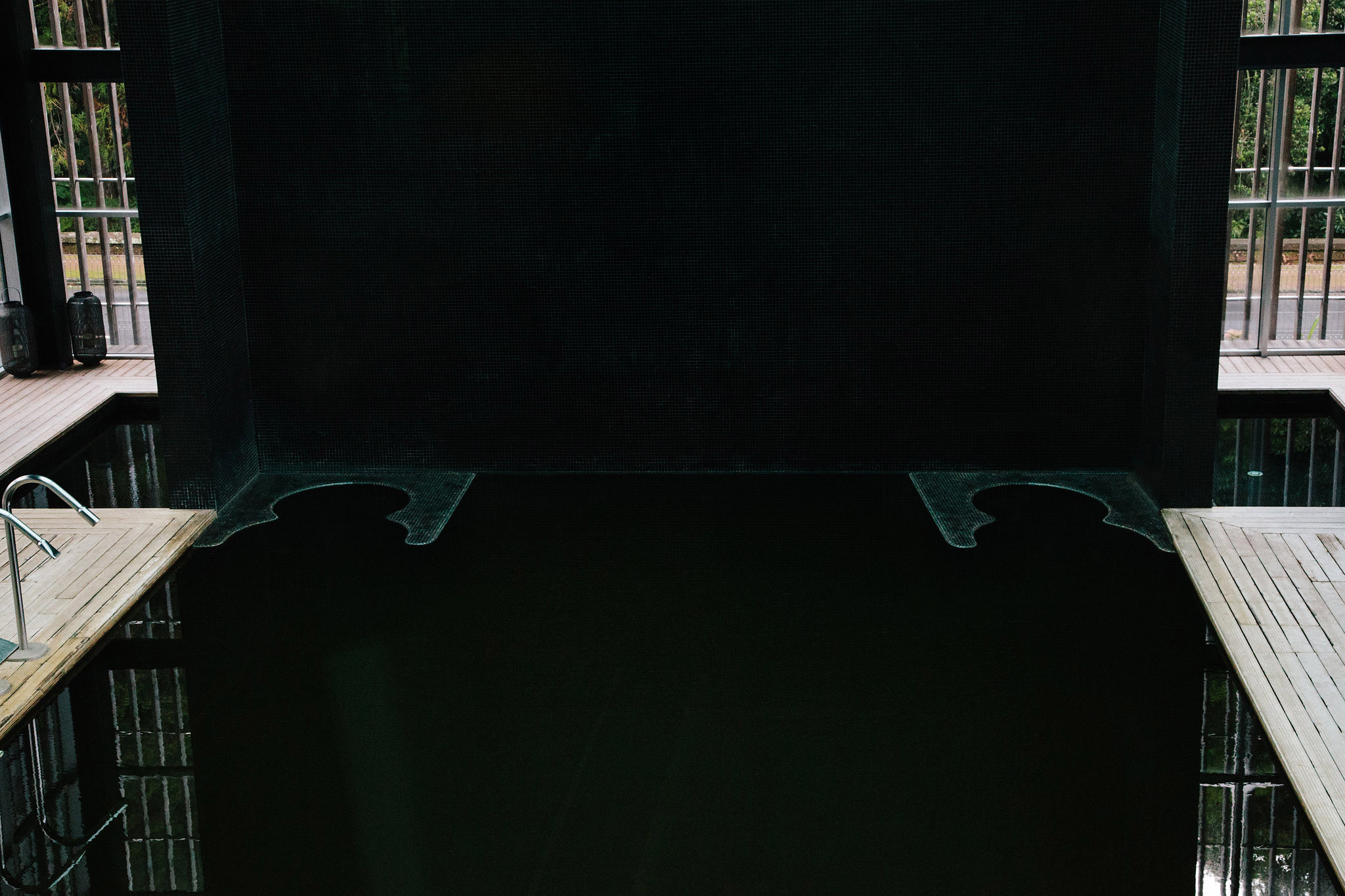 At the opposite end of the island is Sete Cidades: two lakes adjacent to each other, one blue and one green (legend has it the lakes formed from the tears of divided lovers: one with blue eyes, one with green). Beneath these western cliffs the sea boils, and at Termas Ferraria a makeshift swimming pool has been built into the rockface. Crashing waves break right over your head as you cling to ropes slung between rocks – the only thing stopping you from being dragged out to sea.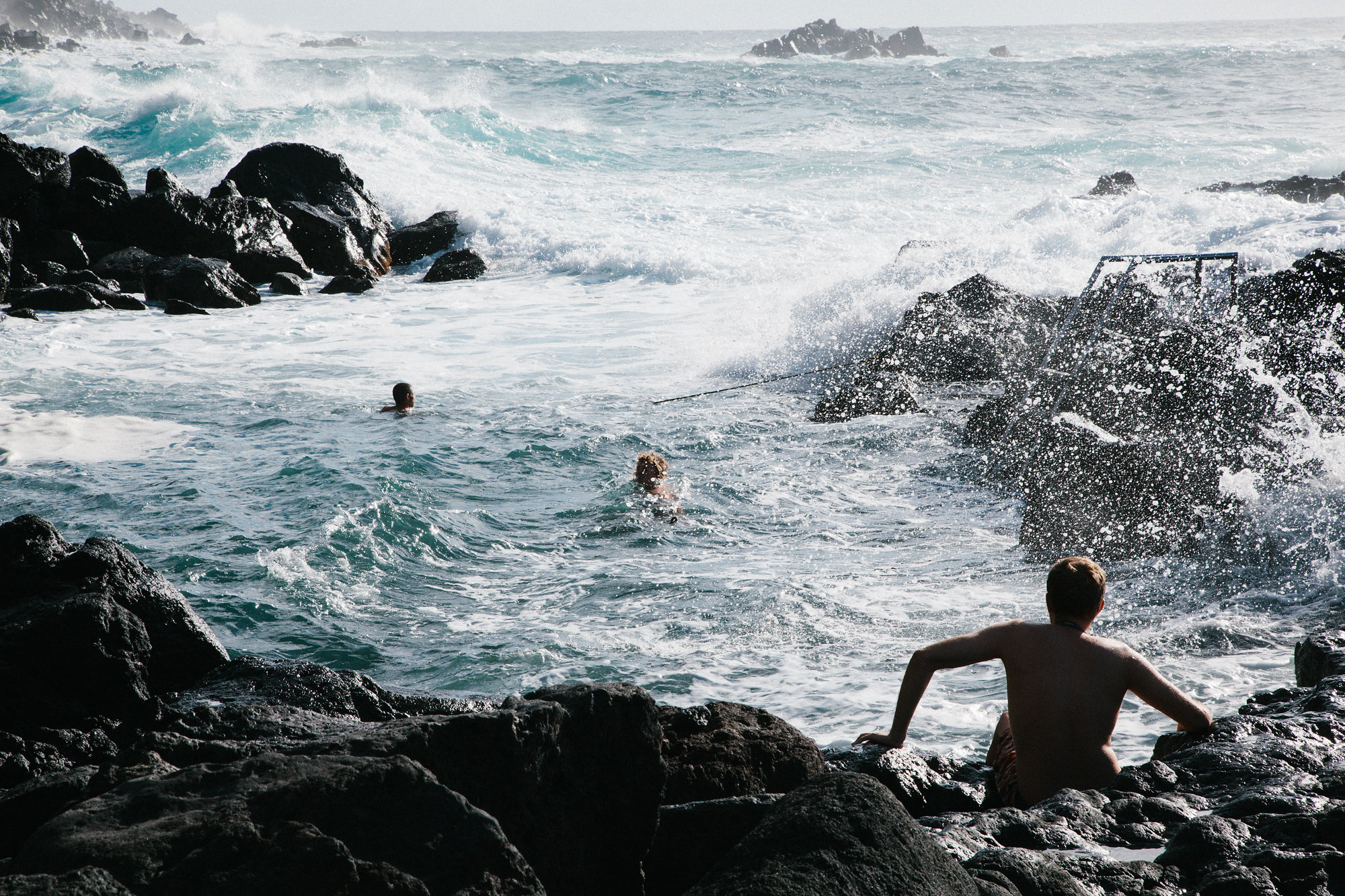 To the north is a surfer's paradise: perfect swell and no crowds at Santa Barbara beach and Ribeira Grande. Up on the northern cliffs sits Europe's only tea plantation, growing organic tea since 1883. On the south coast there's the Convento de Sao Francisco, a 17th century monastery, a gloriously austere place to spend the night. Once a home for nuns, it's now a hotel, so you have the run of the convent's gothic stone corridors and vast empty halls.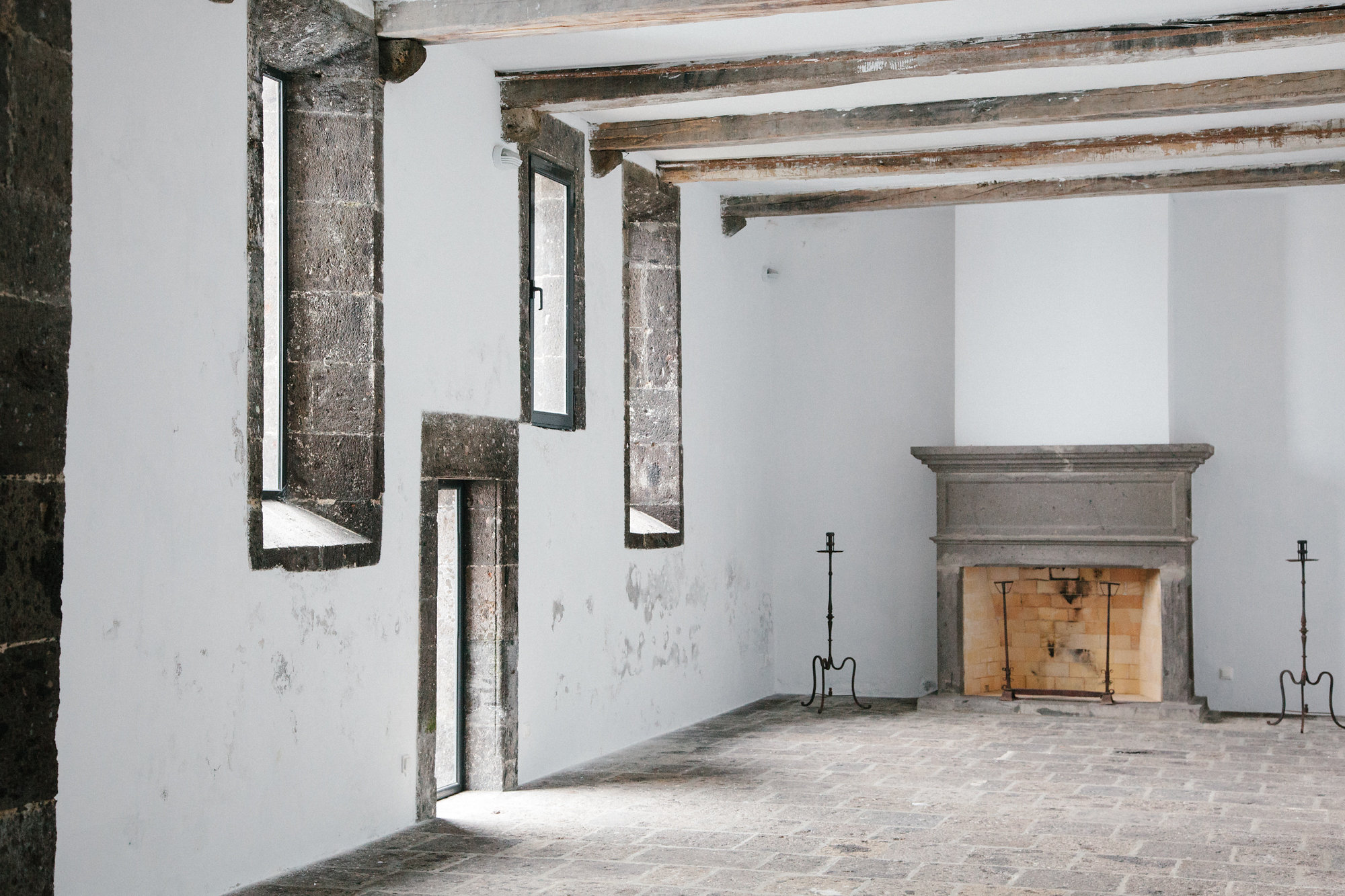 Sao Miguel is a place of hidden adventure, dramatic landscapes and explorer's spirit. On the map, it's a dot surrounded by endless blue. Pinpointed on Europe's last stand before rest of the world begins.