If the Kentish town of Margate is anything to go by then the British seaside, better known for damp fish and chips, dilapidated seafronts and kitsch arcades, is in the midst of a rebirth. The past five years have seen this formerly down-at-heel town ditch the coastal clichés with an artsy revival. The 2011 reopening of Turner Contemporary gallery, boosted by a wave of new openings including Plinth Space and Margate Arts Club, the Tracey-Emin endorsed town has been swelling with artists and scenesters ever since. Even its amusement park, Dreamland, has been given a makeover, now hosting the buzz-band heavy By The Sea festival each autumn.
Tapping into the energy of Margate's modern revival, two London-restaurateurs have just launched Xiringuito – a pop-up bar and restaurant housed in an angular structure by architect Asif Khan. Its founders Jackson Berg and Conor Sheehan come with experience at St John, Bistrotheque and Jamie Oliver's Fifteen between them, and their aim with Xiringuito is to "emulate the seasonal bars of coastal Spain in a British setting with local ingredients." The British seaside represents both heritage and novelty for these two. "Visits to the coast, Formby in my case, have always been liberating and exciting," says Sheehan. "Living in a city can be draining and there's definite rejuvenation to be found by the sea. The promise of ice cream is inevitably a big pull too."
With that in mind, here are five more coastal kitchens making waves across the UK.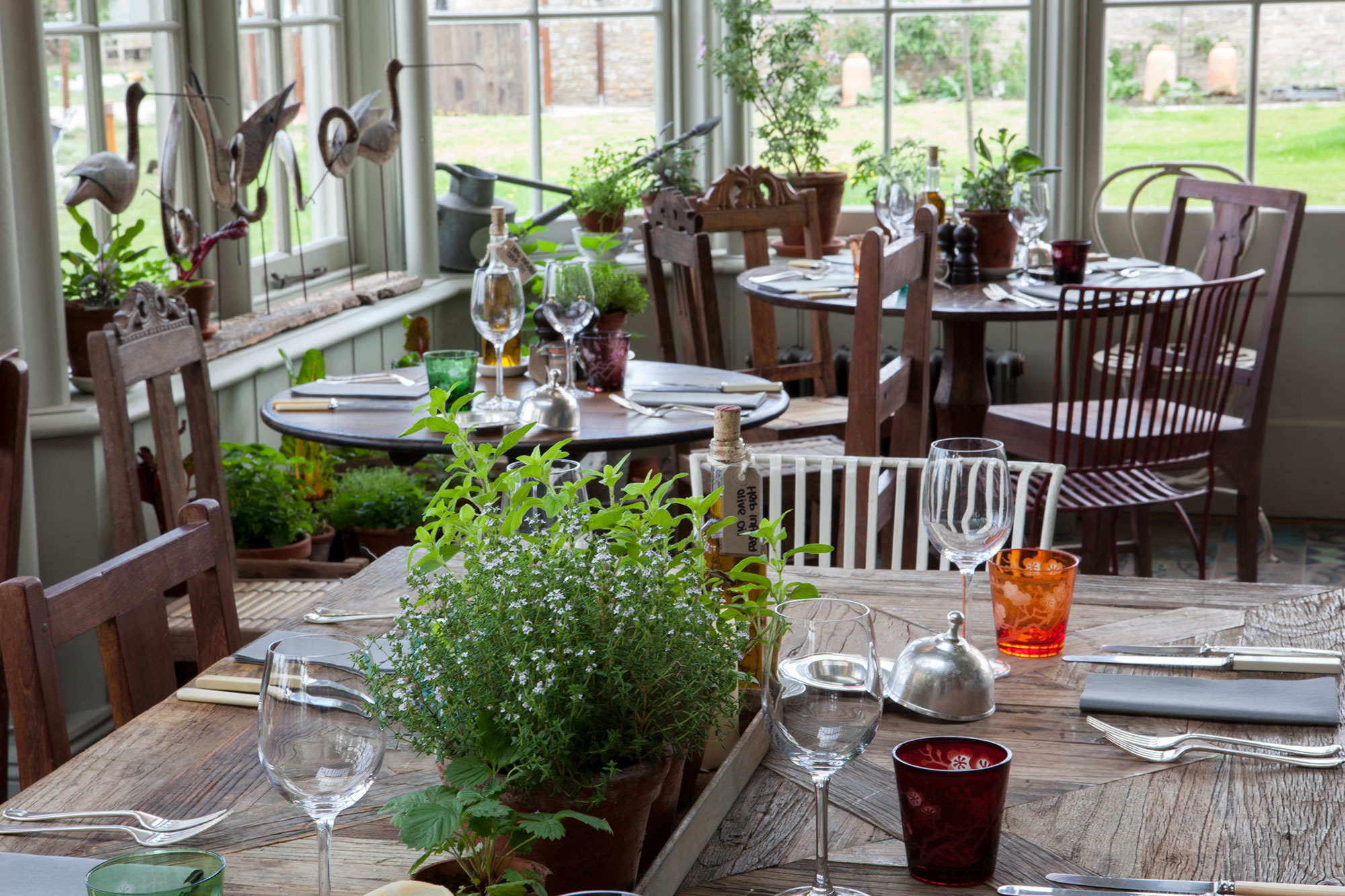 Pig on the Beach, Studland Bay, Dorset
Getting a table at this Dorset institution isn't easy but the pay off is worth it. From the shabby chic dining room and the stately lawn at the front of this fairy-tale manor house, commanding views across to Old Harry Rocks and Poole Harbour make it a star within Dorset's already buzzy food scene. This place serves high-end British cuisine—think pheasant, flounder and cuttlefish mains—influenced by its Jurassic Coast location: its 'Literally Picked This Morning' section says it all.
thepighotel.com
East Beach Café, Littlehampton, West Sussex
Given the task of reimagining the British seaside cafe by replacing the kiosk in Littlehampton, Thomas Heatherwick's architecture studio opted against coastal kitsch and instead created a sculptural metal structure in an earthy palette. It's since gone on to win awards for both its form and its food offering, which flies the flag for locally sourced produce with mussels, salt and pepper squid and pan-seared sardines. Look out for Sussex gin on the cocktail list.
eastbeachcafe.co.uk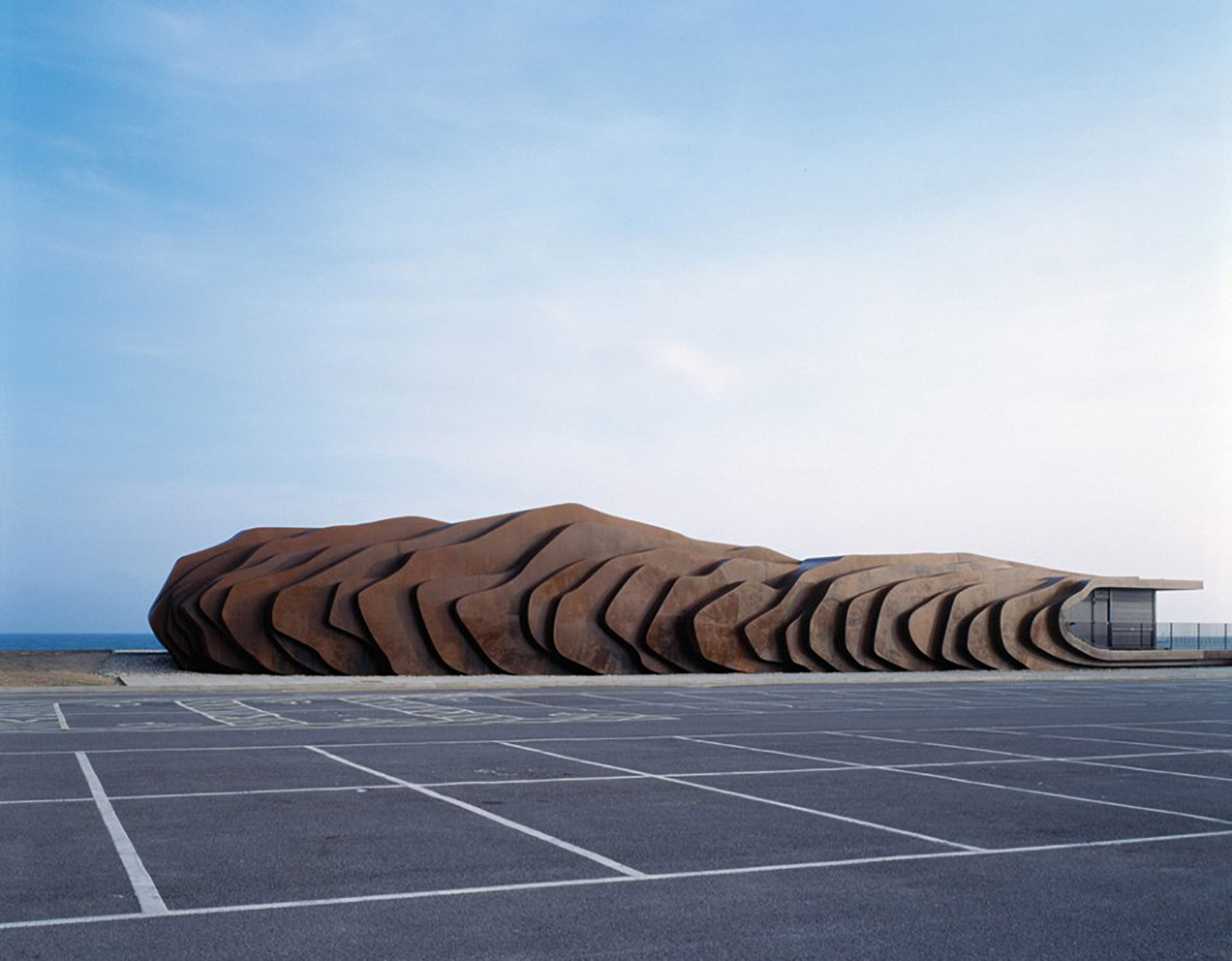 Midland Hotel, Morecambe, Lancashire
Channeling a little bit of Miami on the UK's north-west coastline, the sleek Art Deco form of the 1930s Midland Hotel is set between the Lake District's brooding hills on one side and the vast sweep of Morecambe Bay on the other. Fully restored in 2008 with its imposing entrance, spiral staircase and Eric Gill murals intact, its sea views make dining at the Sun Terrace a must. The menu plays homage to the area's rich seafood heritage with Morecambe Bay shrimps, scallops and line-caught sea bass.
englishlakes.co.uk
The Company Shed, West Mersea, Essex
A low-key shack serving high-end seafood, The Company Shed is one of Essex's worst kept secrets. This rickety, weather boarded setting to the south of Mersea Island houses staff with generations' worth of oyster-fattening expertise and is the epitome of sea-to-plate dining: seafood doesn't get fresher than this. Just-landed fish from local boats are served up alongside crab, tiger prawns, cockles and oysters in a no-frills setting with a BYO policy that goes for both wine and bread. It's first come, first served so get there early.
thecompanyshed.co
Fifteen, Watergate Bay, Cornwall
One of the jewels in Jamie Oliver's food-empire crown, Fifteen overlooks Watergate Bay on Cornwall's north coast, which—be it blue skies or winter storms—makes for an always dramatic, constantly shifting backdrop to what's happening in the open kitchen. It was originally set up as a social-enterprise concept with apprenticeship schemes empowering talented local teenagers and the restaurant's profits are given to the Cornwall Food Foundation. Which makes its Italian-inspired menu with Cornish ingredients, like wood-fired monkfish vignole and locally sourced antipasti, all the more appetizing.
fifteencornwall.co.uk
Xiringuito in Margate opens on Wednesday.
xiringuito.co.uk